Stop Skipping Breakfast
Eat less to go faster? Not quite. Skipping breakfast may cause you to gain weight and live a shorter life.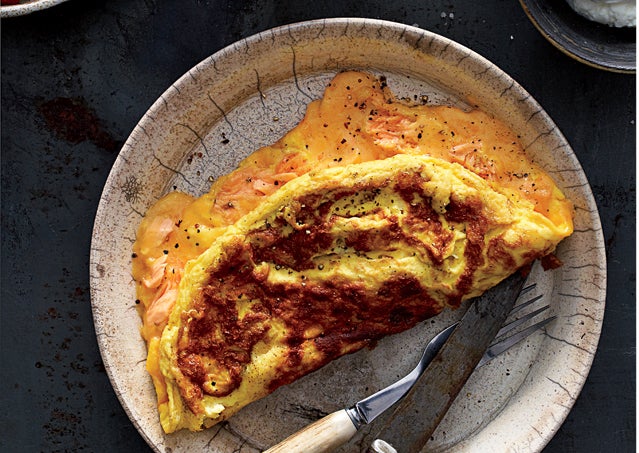 Heading out the door? Read this article on the new Outside+ app available now on iOS devices for members! Download the app.
This is one of the most frequently asked questions in the health world, and it again entered the news cycle when the journal Physiology and Behavior published a study last month suggesting that skipping breakfast may help you lose weight.
But the conventional wisdom is that skipping breakfast is not a good weight loss strategy, and that people who skip breakfast (about 25 percent of the population) over-compensate at other meals or snack during the day and end up eating more calories over time.
Which side of the debate is right—should athletes be eating breakfast?
The Study
To further evaluate this question, researchers at Cornell University looked at groups of people who either normally ate breakfast or normally skipped breakfast. These subjects were then either fed nothing for breakfast, a 335 calorie high-carb meal, or a 360 calorie high-fiber meal. Researchers evaluated how much each group ate for lunch and also looked at a group of people who ate a bigger breakfast (624 calories.  
The main authors report that skipping breakfast can reduce your calorie consumption:
In the first study, neither eating breakfast nor the kind of breakfast consumed had an effect on the amount consumed at lunch despite a reduction in hunger ratings. In the second study, intake at lunch as well as hunger ratings were significantly increased after skipping breakfast (by 144 calories), leaving a net caloric deficit of 408 kcal by the end of the day. These data are consistent with published literature demonstrating that skipping a meal does not result in accurate energy compensation at subsequent meals and suggests that skipping breakfast may be an effective means to reduce daily energy intake in some adults.
Where the Study Went Wrong
Studies like these are filled with a variety of problems, including the fact that they don't reflect what happens when people skip breakfast day after day. And the findings contradict other well-supported findings showing that people who lose weight and keep it off generally eat breakfast. And exercise further complicates things: If you're a morning workout person, do you want to skip breakfast after hitting the trail?
The Bigger Picture
Skipping breakfast may do more than affect your waist. In a series of classic studies on what it takes to age in a robust and healthy way, public health titan Lester Breslow (who died in 2012 at age 97) showed over and over again that just a few habits were critical. They included not smoking, exercising, watching your weight, no excessive drinking, not snacking, eating breakfast, and getting 7-8 hours of sleep.   
More recently a large prospective study of almost 27,000 male health professionals followed for 16 years confirmed these ideas and found that not eating breakfast increased the risk of cardiovascular disease by about 27 percent. The other fascinating finding was that eating late at night was associated with a 55 percent increase in cardiovascular disease.
The authors concluded that for both not eating breakfast and late night snacking:
These associations were mediated by body mass index, hypertension, hypercholesterolemia, and diabetes mellitus. No association was observed between eating frequency (times per day) and risk of CHD.
Summary
How appetite is regulated, what makes us feel full, what prompts us to eat, what we eat, the time of day we eat it, and how all of this interacts with our metabolism are all extremely complex topics. However, there are a few caveats that seem to stand the test of time including eating breakfast, limiting snacks, and avoiding late night refrigerator raids.
Staying lean requires a combination of being careful but not obsessive about what you eat, and both exercising and being otherwise active throughout the day. If we follow Dr. Breslow's fundamentals, we can all keep pushing hard well into old age and get the most out of life.
Michael J. Joyner, M.D., is a physiologist and anesthesiologist at the Mayo Clinic and a leading voice in the world of exercise physiology. Over the last 25+ years, he's published 100s of studies many of which have focused on how humans respond to exercise. Dr. Joyner also writes at Human Limits. The views expressed in this post are his own and do not reflect those of his employer.