In Stride
How Running Led the Charge to Postpone the Olympics
You know things are bad when the athletes and USATF are on the same page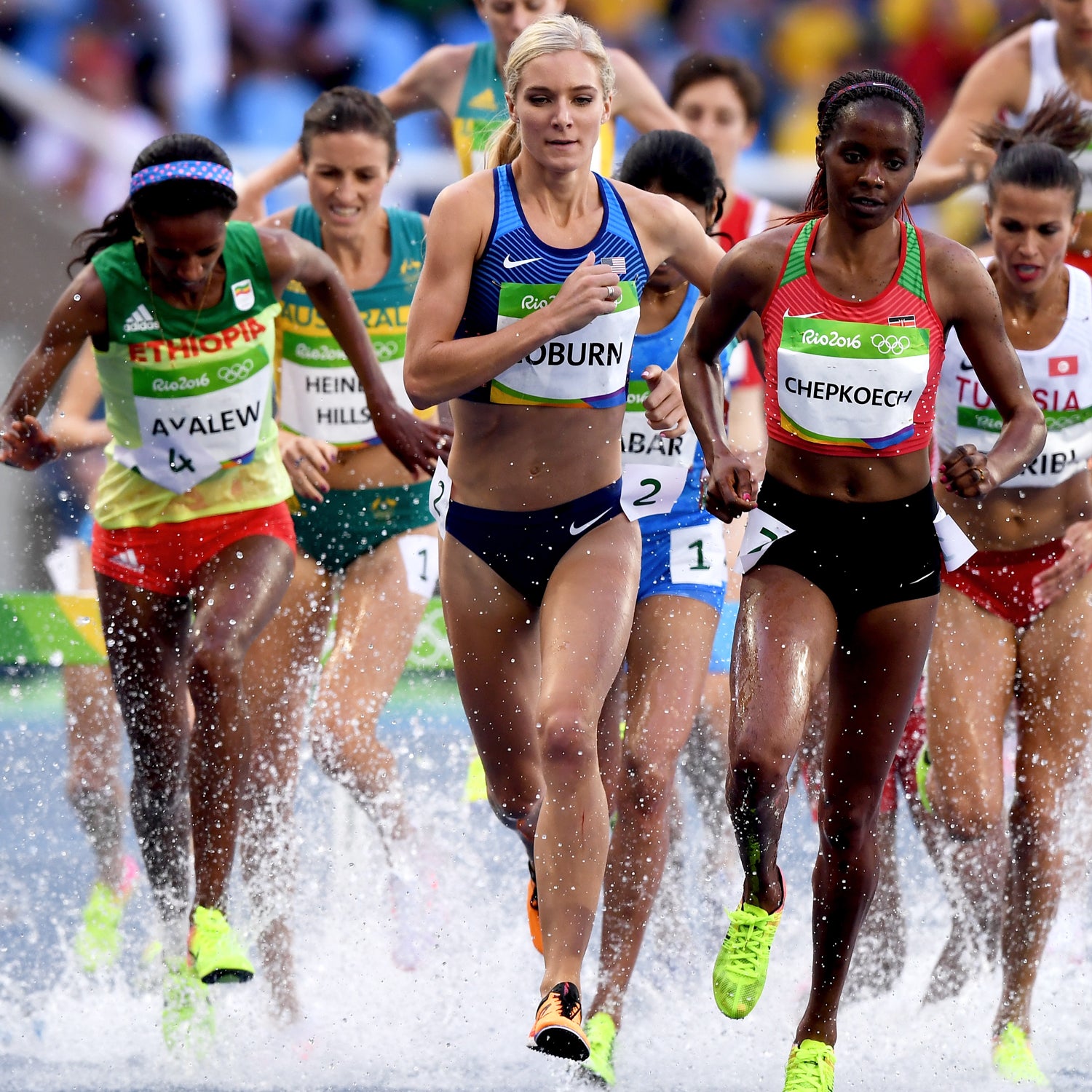 Heading out the door? Read this article on the new Outside+ app available now on iOS devices for members! Download the app.
On Tuesday, the International Olympic Committee announced that, for the first time in its history, the Olympics would be postponed. (The 1916, 1940, and 1944 Games were canceled due to World Wars I and II.) The decision was reached after a conference call between IOC President Thomas Bach and Shinzo Abe, Japan's Prime Minister, who agreed that due to the "unprecedented and unpredictable" spread of the coronavirus, rescheduling the quadrennial sports spectacle was the only viable option. In a press release posted on its website, the IOC stated that the Games needed to be pushed "to a date beyond 2020 but not later than summer 2021." 
There is little doubt that such a postponement will pose substantial logistical challenges. In an open letter published over the weekend, Bach cautioned that "a number of critical venues needed for the Games could potentially not be available anymore," and that "the millions of nights already booked in hotels is extremely difficult to handle." Furthermore, Bach intimated that postponing the Games will spur a chain reaction, as major international competitions in the 33 Olympic sports will likely need to be rescheduled as well. (In this respect, outright cancellation of the Games would be less problematic.)
Nonetheless, in the face of a still escalating worldwide pandemic that some models predict could have a death toll in the millions, staging the Olympics in a few months would have been morally indefensible. Indeed, yesterday's announcement was so self-evidently the right thing to do that, for once, professional runners and the bureaucratic apparatuses that govern their sport appeared to be on the same page. As if anyone required further proof that the apocalypse has arrived.
In a letter dated March 22, World Athletics President Sebastian Coe informed Bach that the unanimous view among the leadership of track and field's global governing body was that holding the Olympics in July 2020 was "neither feasible, nor desirable." Among other things, Coe stated that the dramatic measures implemented in some countries to slow the spread of the virus have severely impeded training for many prospective Olympic athletes—thus precluding the possibility of a fair and level playing field. 
A similar argument was made last week by Max Siegel, the CEO of USA Track and Field. Following USA Swimming's lead, on March 20 Siegel beseeched the U.S. Olympic Committee to push for postponing the Games, arguing athletes wouldn't be able to train in a "safe and adequate" environment in the midst of a global crisis. The fact that track and field is a flagship Olympic event (along with swimming and gymnastics) gives the sport more clout here than if, say, the bigwigs of the archery world had pushed for postponement. (No offense.) 
As for the athletes themselves, the track and field contingent—which doesn't typically dominate the media spotlight—has been especially adamant that the Games be postponed. On Monday, the New York Times published an article citing a survey of over 4,000 track and field athletes from six continents, in which 78 percent stated that they thought the Olympics should be postponed, and 87 percent said they felt the coronavirus epidemic had negatively impacted their training. "The vast majority of athletes don't feel comfortable with training for the Games right now," American steeplechaser Emma Coburn told the Times. 
Meanwhile, Lolo Jones, the American hurdler and bobsledder who holds the distinction of having competed in both a summer (London 2012) and winter Games (Sochi 2014), has also made the point that the whole qualifying process for track and field Olympians has been compromised by the current coronavirus disruptions. To be eligible to take part in the Games, or to compete in the U.S. Olympic Trials, athletes need to hit qualifying benchmarks. This is difficult to do when every athletic competition under the sun has been canceled, or postponed until further notice.
 
"We have no races," Jones tweeted on March 12. "How can anyone even qualify a time to enter Olympic trials with no races?"
 

But even some runners who had already secured their spot on Team USA were speaking out against holding the Games this July. Marathoners Jake Riley and Molly Seidel, who last month pulled off remarkable upsets by finishing second in their respective races at the Olympic Trials in Atlanta, wrote on Instagram that they had no interest in participating in a "watered-down" version of the Games. 
Now they won't have to. 
"Of course, it's disappointing. This was going to be my first Olympics and I have wanted this for my entire life," Riley told me earlier this week. "But there's nobody to get mad at. It's a natural disaster. To proceed as if nothing happened and that it's going to be business as usual is, I think, naive and disrespectful to a lot of people who are going to be hurting." 
For her part, Seidel says that while Tuesday's announcement was hardly a surprise—especially after both Canada and Australia's Olympic committees announced that they would not be sending any athletes if the Games were held this year—it still came as a blow. 
 
"It's hard. It's sad. But I 100 percent support this decision," Seidel says.  
Seidel suggested that part of the reason that runners had seemed particularly vocal in pushing for postponement was that the Games still represented the "pinnacle" of a sport that has no World Cup, or billion-dollar sports league. For those of us who regard the Olympic brand with maximum cynicism, it's easy to underestimate the degree to which, for thousands of athletes, the Games are the ultimate end of all their striving. When that's your reality, to "water down" the Games—e.g. an Olympics without spectators, as Mitt Romney recently proposed—means debasing something sacred.  
"The Games are about including everyone," Seidel says. "A Games without spectators isn't the Olympic Games. A Games where it's only half the countries taking part isn't the Olympic Games. If it means postponing it a year to uphold what the Games stand for, I think that's always going to be the best decision."
Lead Photo: Shaun Botterill/Getty