5 Steps to Running Your Fastest Mile
U.S. champ miler Will Leer leads the way to your next PR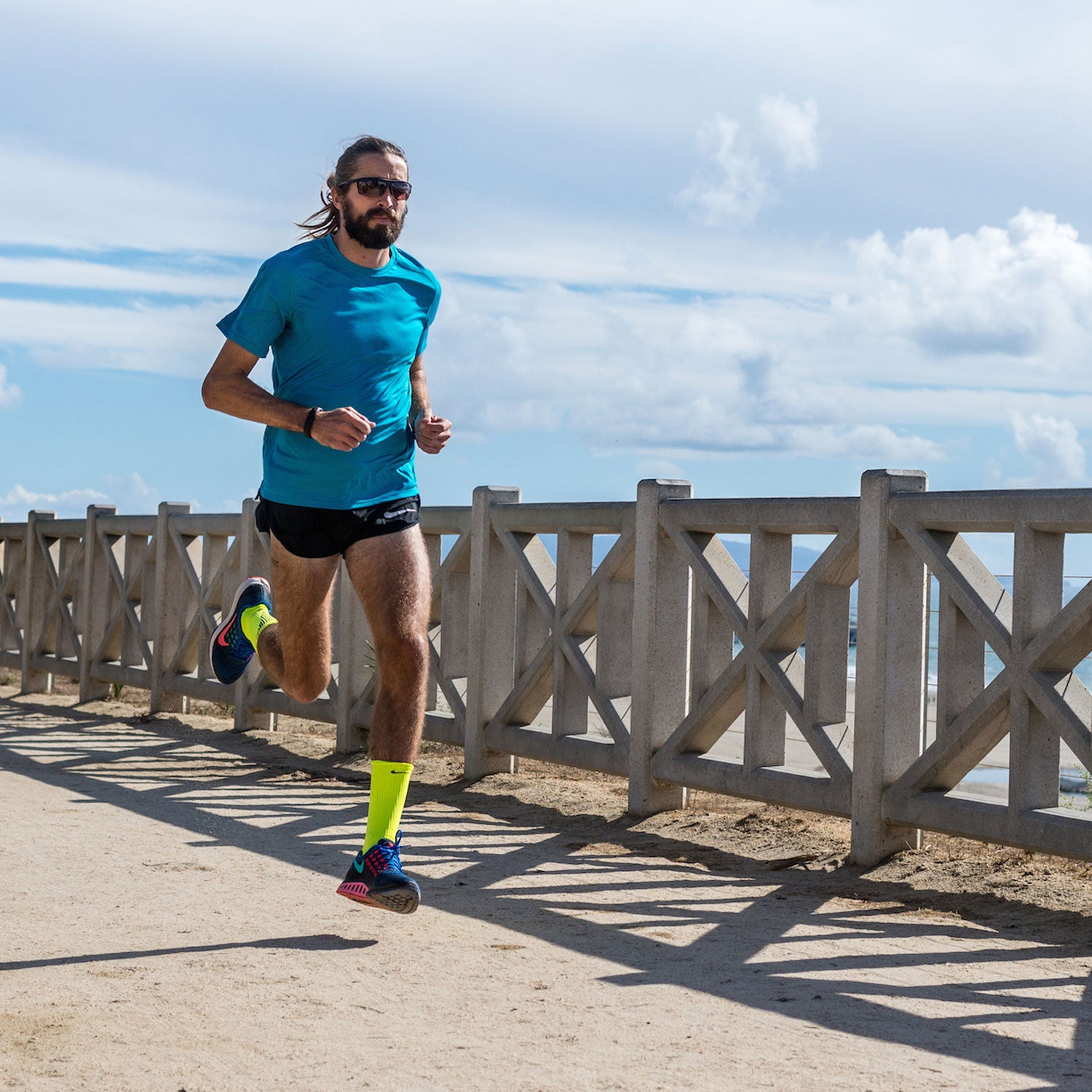 Heading out the door? Read this article on the new Outside+ app available now on iOS devices for members! Download the app.
"There is nothing like standing on the start line of the 1500-meters. It always will be the blue ribbon event. It is the last day. The stadium is full. Everybody is watching. You feel like a gladiator. I'm Spartacus." 
These lofty words come from Britain's Peter Elliott, who won a silver medal in the '88 Olympics in Seoul. Although the 1500 and the mile (1.609344 meters) have perhaps lost a little of their prestige in recent years, the events remain the ultimate benchmark for the middle-distance runner. 
We asked Will Leer, a U.S. indoor national champion in the mile with a personal best of 3:51.82, to give us a few pointers about what it takes to run a blazing four laps on the track. 
Plan the Right Workout  
"One of the things that makes the mile so intriguing is that unique blend of strength and speed. That's the reason why I love the mile, and why other people that run the mile love it," says Leer. "As such, the shorter, faster intervals are important, but so are doing reps at distances of 800 meters to a kilometer."
So for track workouts, Leer recommends mixing it up. 
For base fitness, try running 8-10x 1K (two-and-a-half laps around the track) at your 10K to half-marathon pace with a half-lap jog recovery.
For speed, try this classic workout for the mile: 8-10x 400 meters (one lap around the track) at your target mile pace with 50 seconds recovery between reps. Says Leer, "It gets really, really, really hard."
Head for the Hills
In recent years, Leer has been adding hill workouts to his training, which he feels has contributed to his success in competition. He recommends doing ten sets of 60-second hill sprints, with a slow recovery jog back down to the bottom. 
"One of the beauties of hills is it really works on dynamic power, hip strength and hip mobility because you need to be able to go and drive those hips really high," Leer told us. "We'll oftentimes start workouts with anywhere from six-to-ten repetitions of a 60-second hill workout and then go to the track and run some fast 400s."
But don't go off looking for the steepest hill in your neighborhood. Leer says you want to find a hill steep enough to tire you out, but not so steep that you're struggling to get up it. His advice for knowing you've got the right slope and speed: "If your butt is really sore the next day, then you've run the hills properly."
Pace Yourself
Even novice runners know the importance of not going out too fast (you're unlikely to make this mistake too many times) but it bears repeating when preparing to run your fastest mile. You want to run even splits. When Hicham el Guerrouj, the greatest miler of all-time, set his world record of 3:43.13 in 1999, he had two pace setters take him through the halfway mark at 1:51.58.
"The importance in even splits for the mile is you don't want to lose your momentum," Leer says. "It's very difficult to run your first two 400s in 57 seconds, slow down to a 60, and then to try and pick up your pace again. Whereas if you run your first two laps at 58 seconds, you'll still be able to pick it up from that. You're budgeting your energy more efficiently."
Don't Go it Alone
"For races to be competitive, you need competitors," says Leer. If you're trying to set a mile PR, find runners who are at your level or slightly quicker and work together. 
Having some companionship when you're going all out will also make it a little less torturous, as Leer knows all to well. "It's much more fun to go out there and push yourself as hard as you can when other people are doing the same thing," he says. "Misery loves company."
Gear Up
If you really want to run your fastest time, you need to be prepared to go the extra, um, 1600 meters. Invest in a pair of racing spikes for your record-breaking attempt. 
"Performance footwear makes a huge difference," Leer says. "If you really want to run your fastest mile, you're gonna want to do it in the most technical and competitively advantageous gear. We have highly specific race spikes that we run in that are designed exclusively to race one mile. They're not designed to run the 100 meters, or the 10K, they're designed to run the mile." Nike-sponsored Leer races in Nike's Zoom Victory Elite middle distance race spikes.
Lead Photo: Courtesy of John Jefferson