5 Tips for Your First Ultra
Ellie Greenwood, winner of the 2012 ­Western States 100-mile Endurance Run, on balancing big miles with a day job.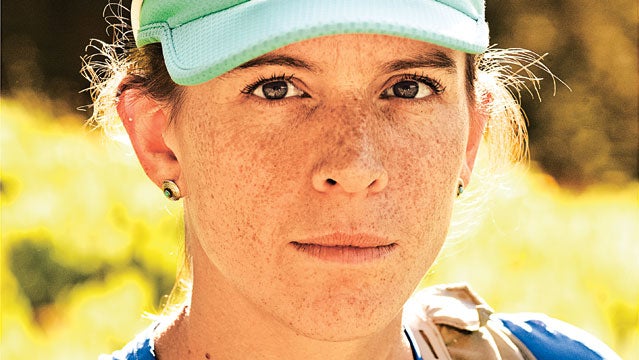 Luis Escobar
Heading out the door? Read this article on the new Outside+ app available now on iOS devices for members! Download the app.
FIND RUNNING BUDDIES: You can read books and blogs on how to train properly, but I guarantee you'll learn more if you start running with a group. Not only that, but the positive atmosphere will keep you motivated.
EASE INTO IT: When you're ready to start racing, pick an easy (or at least not intimidating) 50K and build your distances from there. Chuckanut in Washington State is a great choice. It has nice runnable sections, but the middle portion incorporates some steep climbs, great views, and fun technical stretches, which can be a welcome distraction if you're tired.
STAY ORGANIZED: I have a full-time job, and fitting the kind of training necessary for ultra-racing into your average workweek can be challenging. It's less so if you schedule it the same way you would any appointment or meeting. I make a plan ahead of time—speed sessions, hill repeats—and stick to it.
DON'T OVERTHINK IT: It's important to get long runs in on weekends, but don't obsess about distance. Midweek runs can focus on tempo and a faster pace. If you ramp up mileage too quickly and find you're becoming slower, ease off and focus more on maintaining a moderate pace.
EAT WHAT WORKS: There's no magic formula. During races I like Clif Shot Bloks ($2) because they're less messy than gels. But some people race just as well on salami sandwiches. No matter what, it's important to figure out what works for you before your first big race and keep fine-tuning from there.