In Stride
5 Ways to Dominate Ultrarunning
A primer from overall winner of the Canadian Death Race, Alissa St. Laurent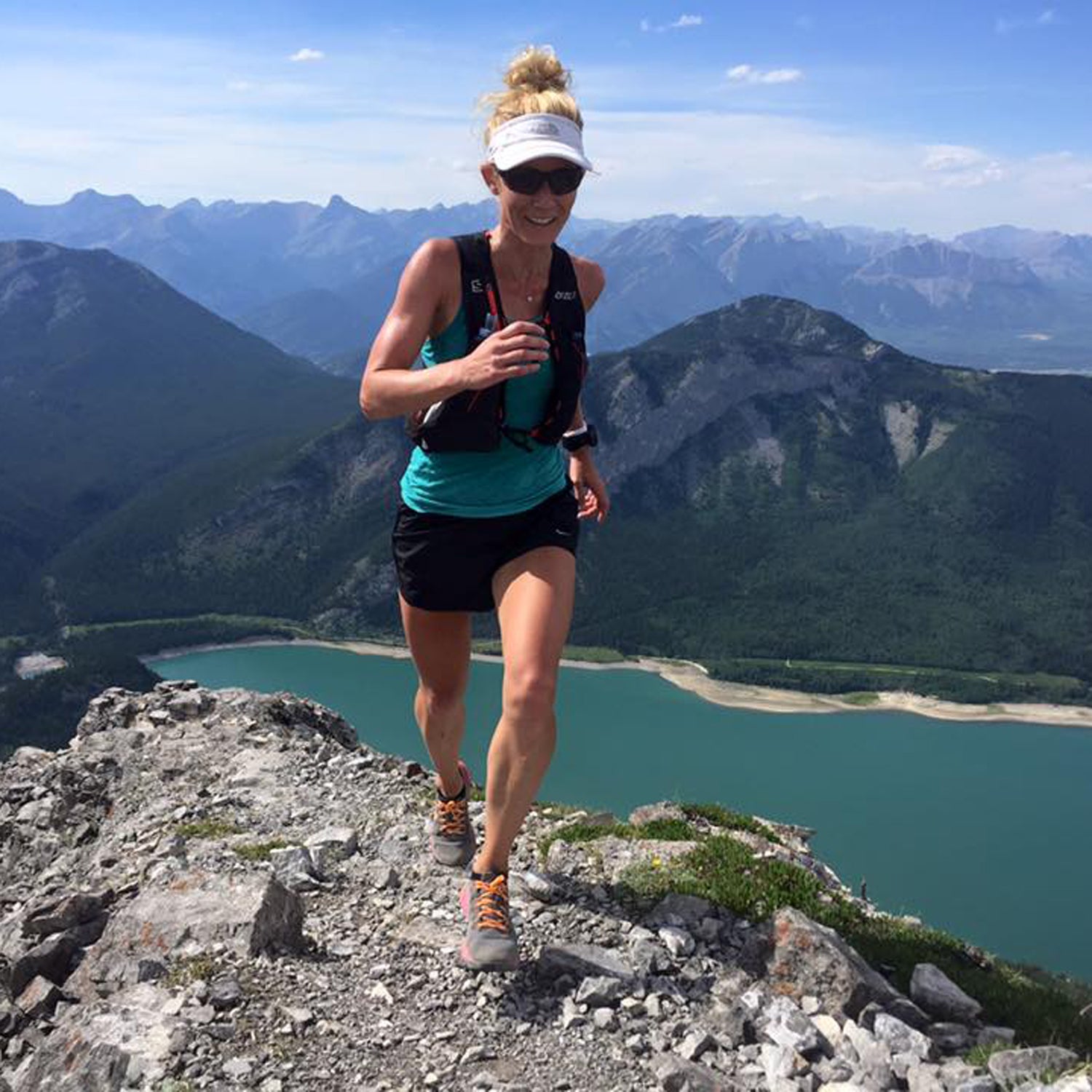 Majo Srnik(Photo)
Heading out the door? Read this article on the new Outside+ app available now on iOS devices for members! Download the app.
Alissa St. Laurent is the summer's breakout ultrarunning star. This past weekend, the 31-year old bested every runner on the course—male or female—to win the Canadian Death Race, a 77-mile course through the northern Rockies with about 17,000 feet of elevation change. Her time: 13:53:34, more than one hour ahead of her nearest competitor. That's quite a feat, especially considering the Edmonton, Canada, native started dabbling in long distance events a mere three years ago—at the very same race. 
"I was on a relay team and I was like, no, that's not gonna cut it—I need to do the whole thing!" she says of her experience running a 17-mile leg of the course as a member of team Satan and His Mistresses. She returned in 2013 as a solo racer and won the women's division. Since then, she's covered every distance up to 100 miles with often stellar, but somewhat mixed results. She believes a May trip to the French Alps to represent Canada at the IAU Trail World Championships helped her find what it takes to be a more consistent competitor. She credits her newfound success to the mentally transformative power of the sport.
"I had spent a lot of years with a lot of insecurities and a lack of self confidence," St. Laurent says. "With my training it slowly became less of an issue for me." Ultrarunning is the first sport for which she got serious about her workouts. She now runs 80 to 120 miles per week, up from less consistent mileage last year that ranged from 50 to just over 100 weekly miles. Through ultra training, she says, "I changed the way I saw myself and appreciated my body for its abilities."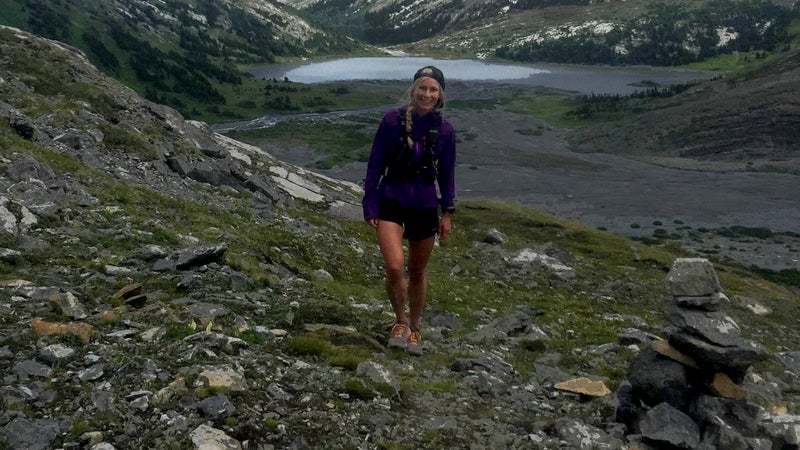 That's not to say her newfound confidence and more consistent mileage have turned every race into an easy win. This May, for instance, she was selected along with seven other runners to represent Canada at the IAU Trail World Championships in the French Alps. "The race itself didn't go awesome for me," St. Laurent says of her 56th-place World Championship finish. But the trip did help her gain a greater appreciation for the sport that she's carried through to her summer races. 
"I found such joy training in the Alps," she says. Running there reminded her why she loves the sport so much: for the simple joy of being out on beautiful trails, spending time in nature. After the race, she says, I just went off on my own for a few weeks in the Alps, eight to 10 hours a day in the mountains on the trails—that's where I found my rhythm for the year." 
Her summer successes are a testament to this. Three weeks before nabbing her overall Death Race win on Aug 1., St. Laurent set a new women's course record at Canada's Sinister 7 100-miler. (18:37:19) And she did it all while holding down a regular 9 to 5 as an accountant for a restaurant group. 
Here, she shares her mental tips for finding ultrarunning bliss. Because a smart, happy ultrarunner is apparently a fast ultrarunner.
1. With Passion, Average Runners Can Become Great
"I had no idea what I was doing and was pretty average at best," St. Laurent says of her early forays into running, which she picked up in her mid-20s to stay in shape. "I didn't start thinking with the mindset of a competitor until I got into ultras. I love it enough that I want to be good at it." 
2. Remember These Two Words: It's Possible
"I had met with a friend before Sinister 7. He does public speaking and I wanted to talk specifically about the mental aspect of the sport. The two words that really stuck with me were "it's possible." Every time I thought of the tough goals I'd set for myself and doubted, I'd immediately replace that with the words "it's possible." It sounds so simple but it was so powerful for me." 
3. Know Why You're Doing It
"You have to know why. Is it because you love it? Is it because you want to be out there? Is it for stress relief—or whatever you get out of it? Whatever it is, you have to stay in touch with that. For me, it's getting out there in these great places. The training is so much a part of the journey that I try to take it day by day and really enjoy the whole process. That doesn't mean you won't have bad days; you just have to enjoy the good days more."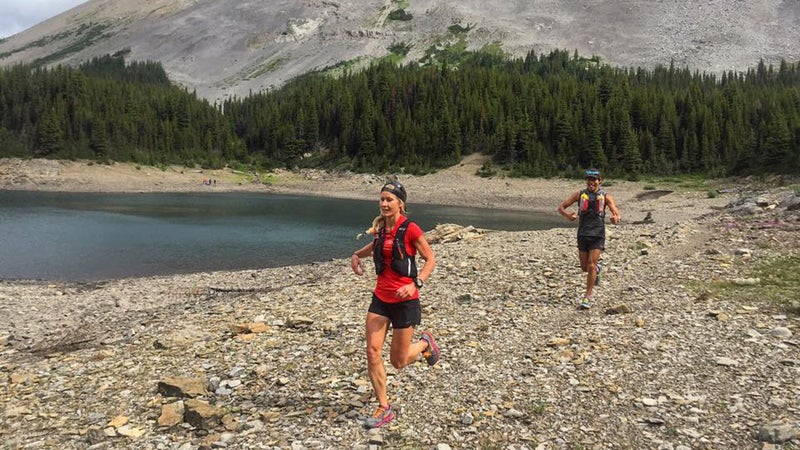 4. Find Your Favorite Shoes—and Keep Them On
"I'm not a Strava junkie or a big gear head. But having confidence in your footwear is pretty huge. I used to think had to change my shoes over 100 miles! I'm a big fan of the Nike Wildhorse 3. I wore the same pair to win Sinister and to win the Death Race. I think I'll retire them or encrust them in gold or something."
5.  Choose Your Crew Wisely
"I've run 100K without a crew, but it's just great to have someone else there," St. Laurent says. She had a one-man crew at Sinister 7, Ryne Melcher, an ultrarunner and coach who accompanied the Canadian ultrarunning team to Worlds in May. "It was nice to have someone come out and put a bit of professionalism into it. He kept the splits, which maybe I've been a bit lax in the past about. He'd tell me, 'I want to see you back at this time,' so I had that and I worked for that in that section. Like short-term memory, you're not even worrying about the next part of the course or thinking about the finish line. He kept me quick through transitions and a little more focused on putting the work in than I usually would be. 
Bonus: Keep the Big Picture in Mind
"It's easy to get really excited and not want to waste all of your training and get out there and race as much as you can. I'm pretty bold—I feel like I race quite a bit. But I'll listen to my body in the next couple of weeks and see how it goes. I want to be back here next year doing some cool stuff. Getting down into the States and other areas more. I'm keeping in mind longevity."
Look for St. Laurent later this month at Washington's Cascade Crest 100—if she gets in. "I'm number two on the wait list right now!" she says. Then she'll to dial it back to tackle relatively shorter events for the rest of the year, including October's Run for the Toad 50K in Ontario, and November's Lesotho Ultra Trail, another 50K, held in South Africa. 
Lead Photo: Majo Srnik