In Stride
The Best Looking Tracks in the U.S.
And you thought trail runners got all the good views.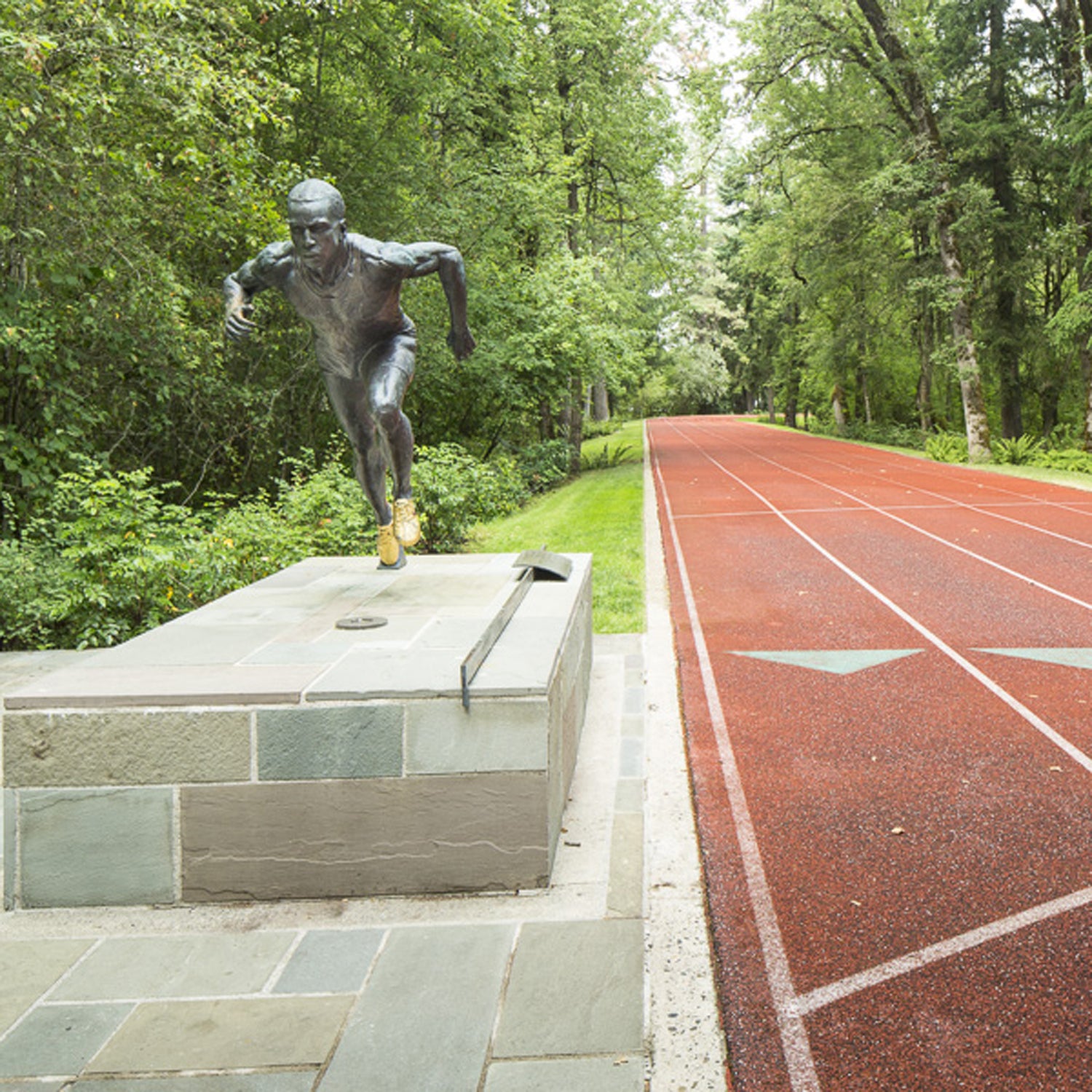 Charles Chesnut/Nike(Photo)
Heading out the door? Read this article on the new Outside+ app available now on iOS devices for members! Download the app.
The IAAF World Championships began on August 22 in Beijing, where some 1,900 track and field athletes from over 200 countries will perform various feats of athleticism on a 400-meter oval. To celebrate the occasion–and to prove that running on a track isn't the dull, dreary affair that you think it is–we've amassed a list of the most scenic tracks in the country. 
Icahn Stadium, New York, New York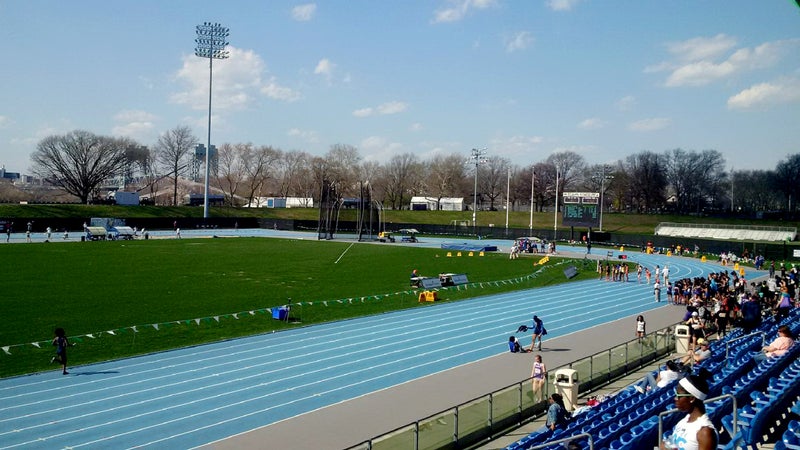 Situated on Randall's Island, between the Harlem and East Rivers, Icahn Stadium is the place to run on a world-class Mondo track while taking in the Manhattan cityscape. Along with an annual Diamond League meet, the venue hosts local high school and college competitions, and provides training grounds for many NYC running clubs. If you don't belong to one of the latter, inquire about all comers meets hosted by the New York Road Runners or the Randall's Island Park Alliance for your chance to run on this stellar surface. Also, it's blue. 
East Field, University of California, Santa Cruz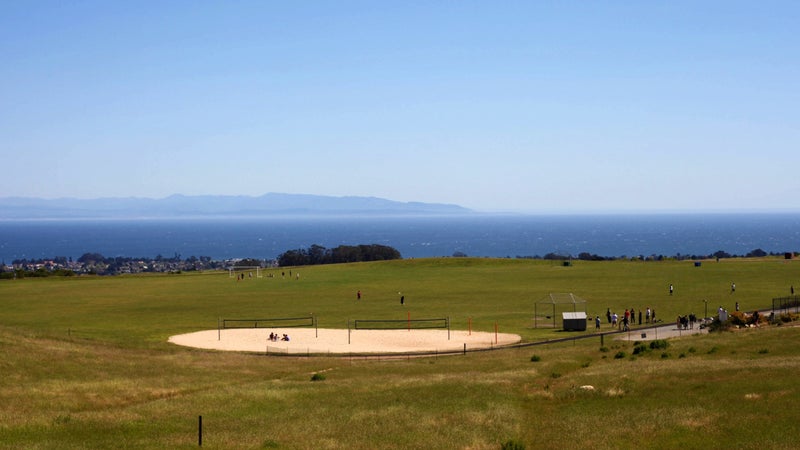 We cheated a little on this one. The East Field track on the UC Santa Cruz campus is not your standard quarter-mile affair. While it is made up of ground rubber, the East Field loop is about twice as long as a normal track, so maybe head elsewhere for your 400-meter repeats. But do come here for glorious views of the Pacific "On a clear day you can see Monterey 30 miles across the bay and the Big Sur coast beyond," says one UCSC staffer who runs there several times a week.
(If you insist on a regulation track for your workout, and still want to bask in the glory of Pacific Ocean as you sweat your face off, try the facilities at Pepperdine University in Malibu and Point Loma Nazarene University in San Diego.)
MacRae Meadows, Linville, North Carolina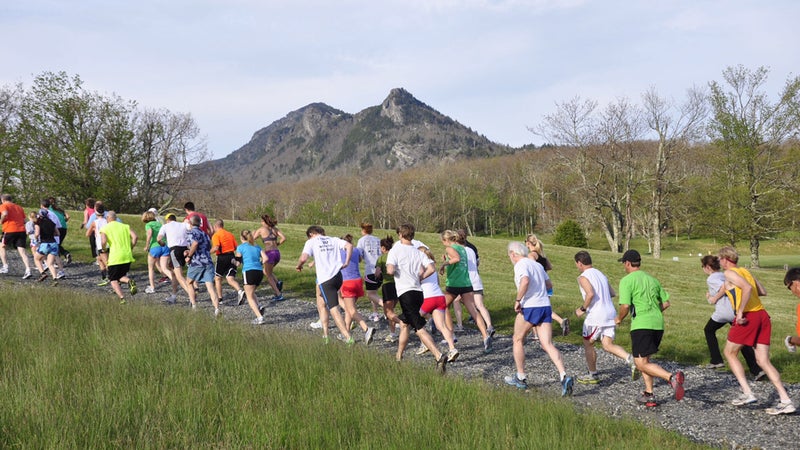 If you prefer an old school approach to track running, this picturesque cinder oval at the foot of Grandfather Mountain in Linville, North Carolina is worth a visit. Aside from treating runners to some glorious Appalachian scenery, this track in MacRae Meadows is great for those who want to up the ante in their training; at over 4,000 feet of elevation, your splits may be a little slower than what you're used to.
Michael Johnson Track, Nike World Headquarters, Beaverton, Oregon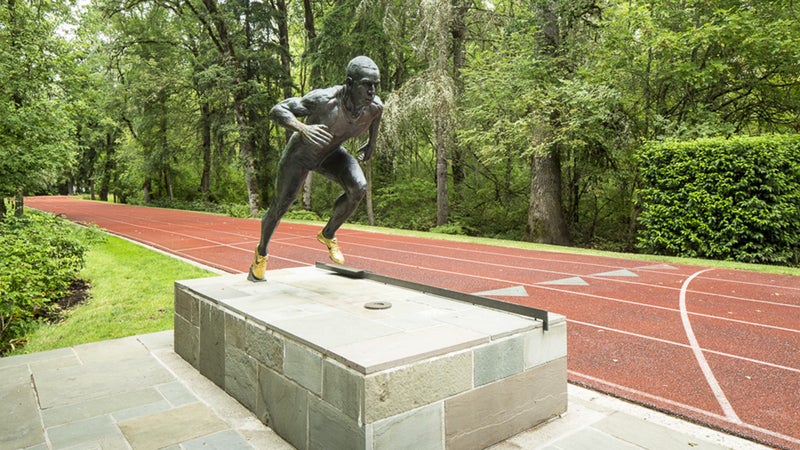 It may be "only" five lanes wide, but the Michael Johnson Track on the Nike campus is easily one of the most spectacular we've seen. Wrapping around a forest of western conifers, this is where star athletes like Galen Rupp and Mary Cain have churned out many a workout. A bronze statue of 400-meter world record holder Michael Johnson wearing his famous golden shoes from the '96 Atlanta Games–flanks the western side. Despite serving as a training site for some of the best runners in the world, it's not hard to get on this track. Just don't show up in Asics . . .
Red Rock High School, Sedona, Arizona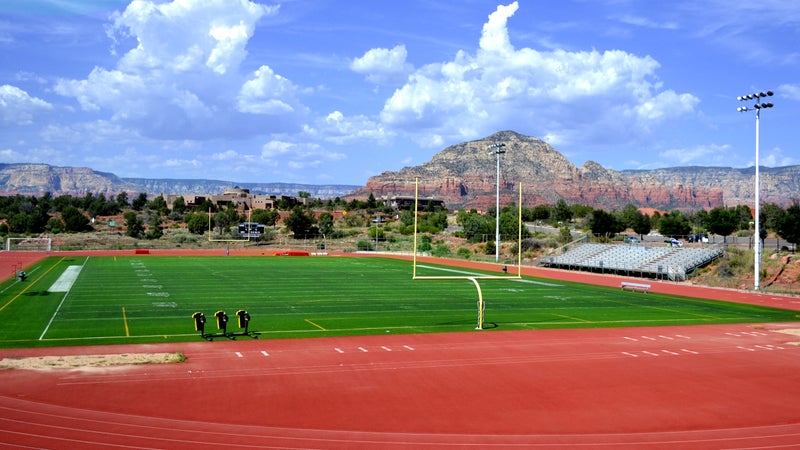 As denizens of Santa Fe, New Mexico, we at Outside don't always like to give a nod to other locales in the Southwest, but with Sedona it's hard to resist. If you've been, you know—that red sandstone in the high desert light . . . Why not take it in while doing mile repeats? The facility at Red Rock High School is open to the public when school is not in session, but be mindful that school sporting events will take precedence over your workout. The campus is located just off the 89A, which might just be the most gorgeous stretch of roadway anywhere. 
Lead Photo: Charles Chesnut/Nike