In Stride
A Brief History of the Run Across America
Pete Kostelnick just broke one of the toughest running records in history, logging an average of 72 miles for 42 days straight. He's the latest in a line of runners going back 120 years who have tested their mettle by crossing the country on foot.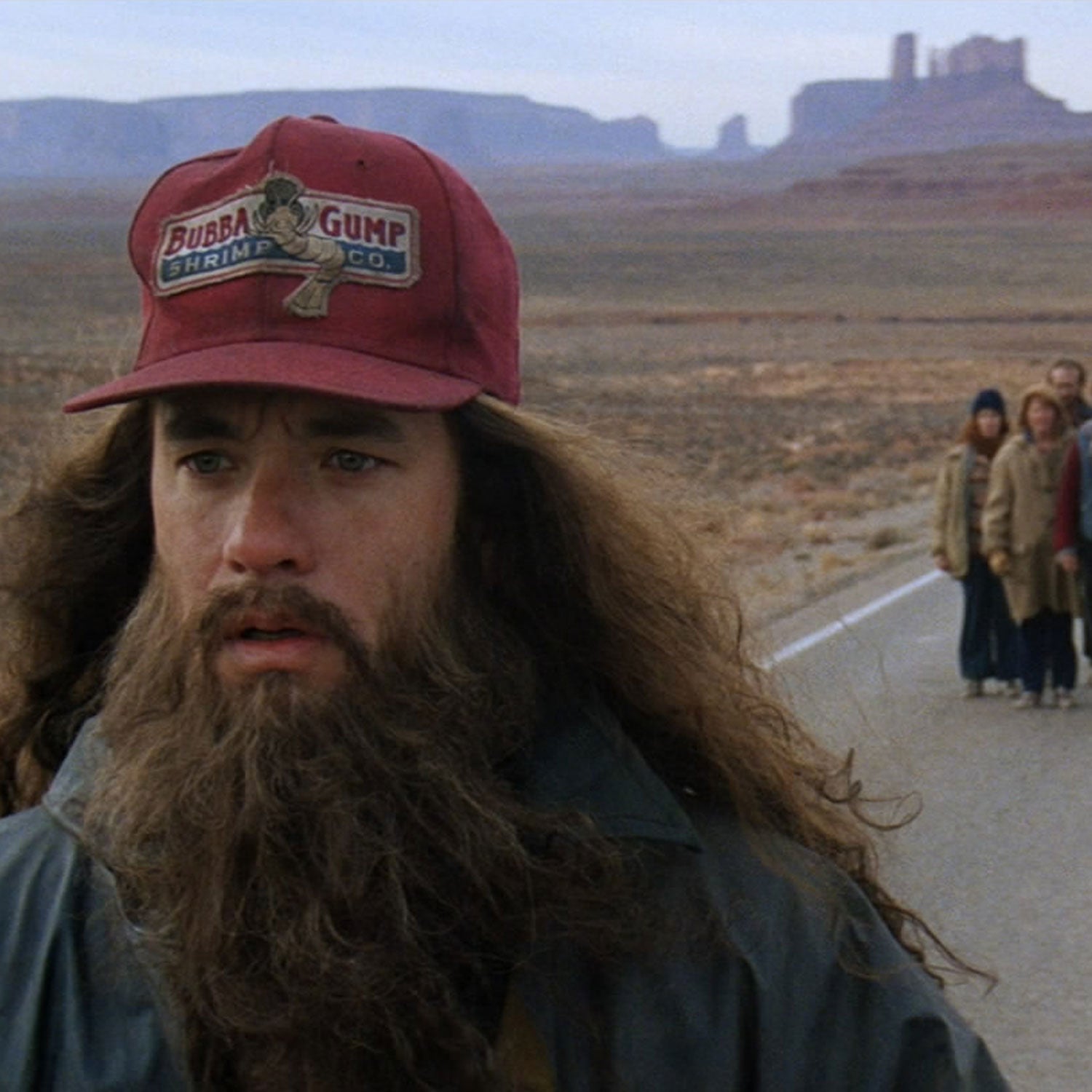 Courtesy of Paramount Pictures(Photo)
Heading out the door? Read this article on the new Outside+ app available now on iOS devices for members! Download the app.
On Monday, October 24, at 5:30 p.m., Pete Kostelnick of Lincoln, Nebraska, jogged through the security gates of New York City Hall. By covering over 3,000 miles from San Francisco to New York City in 42 days, six hours, and 30 minutes, the 29-year-old broke a trans-America record that had stood for 36 years, and was widely considered one of the toughest running records on the planet. The previous mark was set in 1980, when Frank Giannino Jr. completed the run in 46 days, eight hours, and 36 minutes.
Kostelnick, two-time defending winner of the Badwater 135 ultramarathon, now joins a rarefied list of those who have crossed America on foot. According to USACrossers.com, a website that tried to chronicle all known trans-America attempts until it stopped updating in 2012, there had been 283 crossings by 252 individuals. Jim McCord, who hoofed it from San Diego to Washington, D.C., in 2002, has since started a USA Crossers public Facebook page and believes there have been 30 to 40 more attempts since 2012.
"Distance walking in the late 19th century was an incredible spectator sport. People followed it like it was the World Series."
The first known transcontinental journey took place in 1896 by a mother-daughter duo who, needing to raise money to save their farm in Spokane County, Washington, responded to a $10,000 public wager that no one could make it by foot across the county. Helga and Clara Estby left home with ten dollars between them, as well as a compass, knife, curling iron, and Smith & Wesson revolver. They made it to New York City seven months later, but, for reasons unknown, did not receive any reward for their toils. On their way home, Helga and Clara took the train.
More fortuitous circumstances surrounded Edward Payson Weston, whose 1909 crossing, considered the first coast-to-coast trip on USACrossers.com, captured the country's imagination. (The Estbys did not technically start on the coast.)
"The thing that made his walk so interesting was that he was 70 years old when he did it," says Jim Reisler, author of Walk of Ages: Edward Payson Weston's Extraordinary 1909 Trek Across America. By the time Weston made the trip (in just over one hundred days), he had long since established himself as an international celebrity in the popular sport of pedestrianism, or competitive walking. His fame allowed him to collect speaking fees  as he marched westward. The degree of interest in Weston's progress was so great that his dispatches from the road were published in the New York Times' sports section, adjacent to the Yankees box scores.
"Distance walking in the late 19th century was an incredible spectator sport—people followed it like it was the World Series. And this guy was really the athlete of his day," Reisler says. Weston was a showman, and when he began his 1909 walk from virtually the same spot in downtown Manhattan where Pete Kostelnick would finish 117 years later, Reisler says he sported a white handlebar mustache, "wore riding trousers held up by a heavy leather belt, and donned natty mouse-colored leggings and a sizable felt hat with a broad brim."
According to USACrossers.com, there was an extended hiatus in attempts from the Great Depression through the end of the Second World War, but the latter half of the 20th century heralded a new era. In 1960, Dr. Barbara Moore, a Russian-born engineer, became the first woman to complete the 3,000-plus mile journey from San Francisco to New York on foot. 
During the seventies, the record was set and broken four separate times.
During the first U.S. running boom, in the 1970s, runners began crossing the country in less than 60 days, a mark that required traveling more than 50 miles each day. At a time when the spirit of running in America was extremely competitive—even among amateurs—the trans-America run became the ultimate test of endurance. During the seventies, the record was set and broken four separate times.
It was during this competitive era that the burden of proof necessary to document one's run across the country became enormous. No longer was one's word enough; each step taken across the country needed to be verified. When, in 1980, an unknown running store employee from Eugene, Oregon, named Frank Giannino Jr. was crossing the country, his support team scrambled to gather witness signatures and testimonials from the road. They also filmed original video and compiled news clips. 
Giannino reached New York in a record-setting 46 days, eight hours, and 36 minutes after leaving San Francisco. Though there is no evidence against him, Giannino says that there are those who doubt his accomplishment to this day.
In the decades since, such skepticism has kept would-be record-setters honest. Earlier this year, fans raised doubts about the legitimacy of ultrarunner Rob Young's trans-American attempt on the website LetsRun.com. And with good reason: an independent report later revealed that Young was taking occasional breaks in his support vehicle as it kept moving. 
Kostelnick's team, knowing the scrutiny they'd face should he beat Giannino's record, spent the last six weeks hustling day and night to compile video clips and witness testimonies, despite the fact that Kostelnick also wore two GPS watches at all times. (His progress was even updated every few minutes on his website.) 
"With social media and GPS, we now have a way of legitimizing this kind of thing to a much greater extent," says Giannino, who owns and operates Frank's Custom Shoe-Fitting store in Middletown, New York. Not that Giannino holds a grudge about Kostelnick's technological edge. "I've always said that my record will go when somebody who's at the top of their game, who's really a major player, gets out there," Giannino said. "And Pete's a hell of a nice guy."
Giannino was on hand in New York City to welcome Kostelnick. He wore a T-shirt that read, "Forrest Gump Is Fiction," and handed Kostelnick a ceremonial gold baton when he reached city hall. "You've raised the bar way up there," Giannino told Kostelnick. "We've never had an athlete of your caliber."
Kostelnick's wife and parents had also come out to see him finish, as had Chris Kostman, founder of the Badwater 135 race series. Before embracing his loved ones, though, the new king of USA crossings wanted to make one thing clear. "I'm not running back," he said.  
Lead Photo: Courtesy of Paramount Pictures