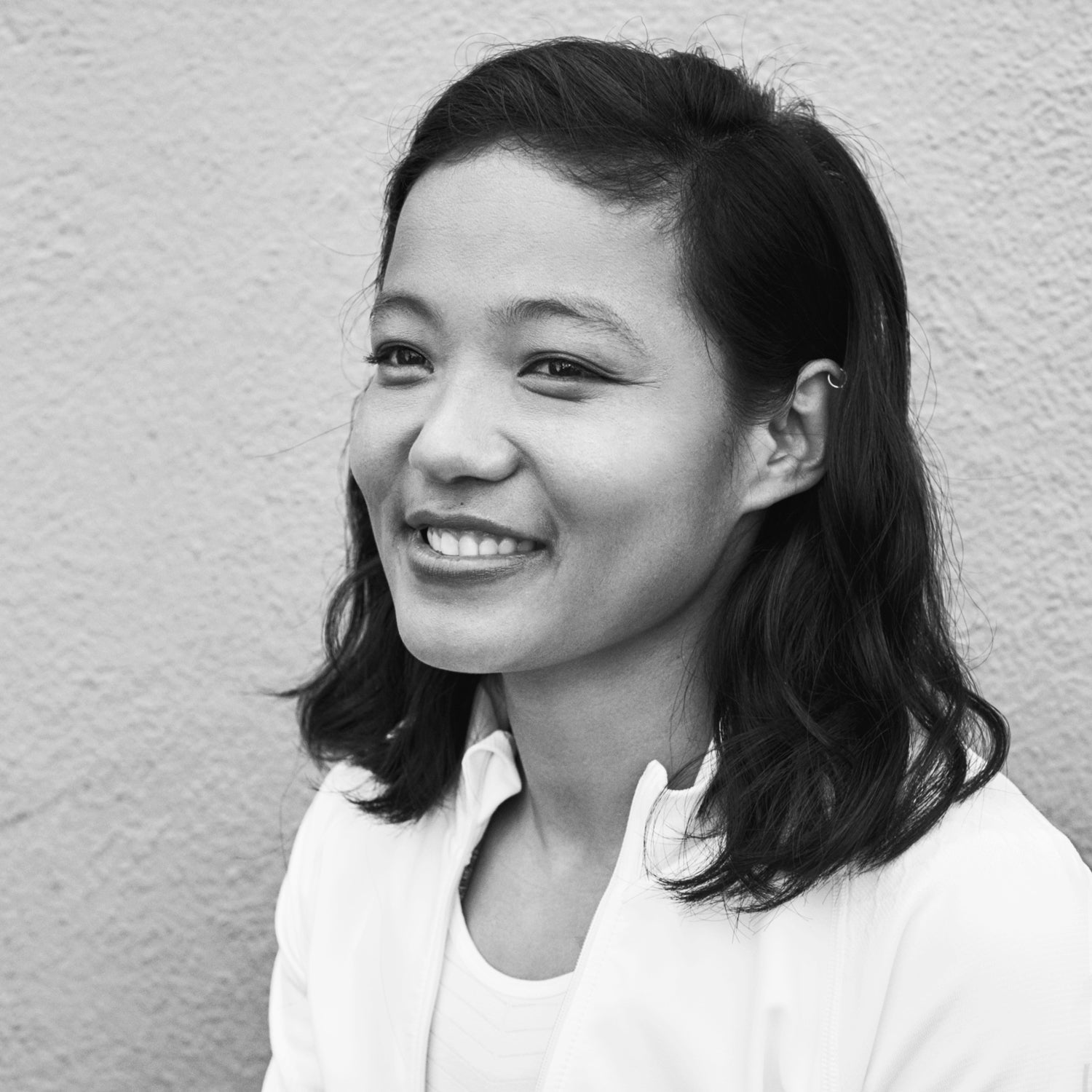 Heading out the door? Read this article on the new Outside+ app available now on iOS devices for members! Download the app.
Mira Rai speaks with her arms. The Nepali ultrarunner gestures wildly in conversation, her shoulders and fists chugging back and forth, a mime running in place. Even in repose, weary after a long flight to the U.S., her first visit ("It's so big!"), she's always in motion. And she's always smiling, revealing an ebullience for life that's ­immediately contagious. 
The XX Factor Issue

Our special issue highlights the athletes, activists, and icons who have shaped the outside world.
Rai's story is almost impossibly scripted. Raised in a rural village in eastern Nepal, she spent her childhood hiking barefoot along mountain trails with her mother, sometimes 14 hours a day, to buy rice at market and bring it home to sell. "We'd go out before sunrise and come home after dark," Rai says.
When she was 14, Rai left home to join the Maoist rebel army, where she trained in shooting, trail running, and karate. (She saw no military action.) Fast-forward to 2014, when at age 25 she accidentally ran her first ultramarathon. "I didn't realize it was a race," she says, flashing a blazing grin. She showed up for a trail run in Kathmandu and bolted 50 kilometers (31 miles) through a slicing hailstorm with no food or water. She won the female division—and was the only woman to complete the course.
"People think that because of the mountains and trails, Nepal is like Kenya, but it is not a nation of runners," says race organizer Richard Bull, a British expat who cofounded Trail Running Nepal in Kathmandu. "It's a nation of walkers." Before Rai, women trail runners were practically unheard of. "Women don't get a chance for sport," Rai says. "We do everyday labor, working in the home, going to the jungle to collect grass. We work very hard, but the men don't respect us."
Later in 2014, with Bull's help, Rai competed in an eight-day stage race through Nepal's high-desert Mustang ­region, an event in which she was also the female winner. But it was her women's-division victory at the 80-­kilometer Mont Blanc ultramarathon in July 2015 that landed her in the international spotlight. A picture of her setting the course record draped in the blue and white Nepalese flag made the front page of Gorkhapatra, Nepal's government-run daily. 
Bonuses she received for wins from her Salomon sponsorship helped her to purchase a small farm and 200 chickens. Rai had surgery in Italy last year to repair a torn ACL, but her sights are still on the trails. In February, she and Bull launched a race series in Kathmandu to inspire local runners, especially women. Over the past year, she's been mentoring two young women from a remote jungle village.
This summer, if her knee is ready, Rai will run the Mont Blanc again and the 101-kilometer CCC in the Alps. She also hopes to make her U.S. racing debut soon. Here, Rai's arms begin to pump again: "I keep going, just keep ­going!"