In Stride
Can a Coed Olympic Relay Actually Work?
In an effort to be more inclusive and entice more viewers, the 2020 Games will feature a mixed 4x400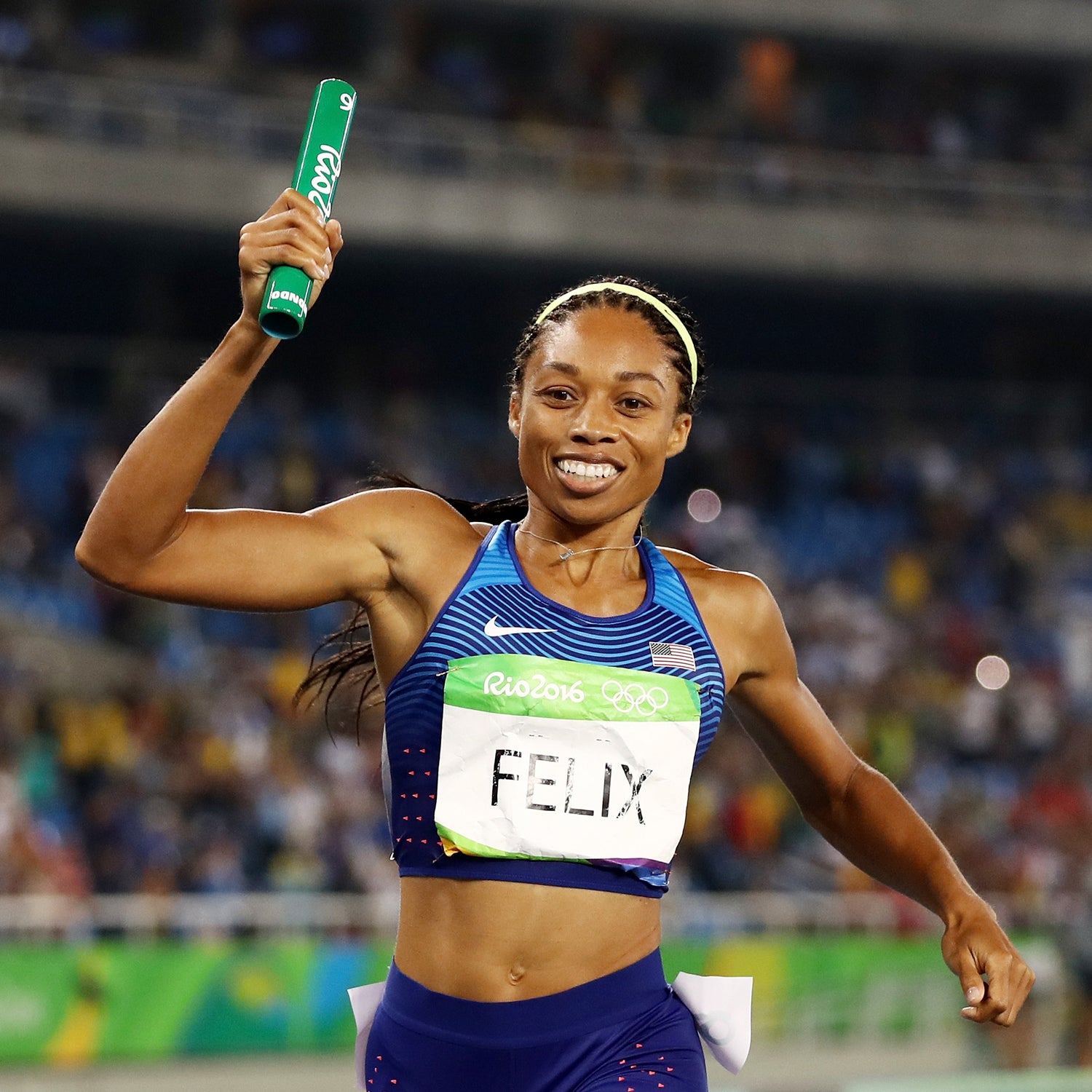 Ezra Shaw/Getty Images(Photo)
Heading out the door? Read this article on the new Outside+ app available now on iOS devices for members! Download the app.
On Friday, the executive board of the International Olympics Committee (IOC) revealed further details about the program at the 2020 Games in Tokyo. The addition of five sports (baseball, surfing, sport climbing, karate, and skateboarding) had already been approved last summer; the most recent update announced 15 new events—part of a continuous effort to court younger viewers and rejuvenate the Olympic brand. Along with three-on-three basketball and BMX freestyle cycling, the Tokyo Games will double the number of mixed-gender events, from nine to 18. For the first time ever in Olympic competition, the two flagship sports of the Summer Games—swimming and athletics—will include coed relays: a 4×100-meter medley mixed relay in the pool and a 4×400-meter mixed relay on the track.
"For the I.O.C. to make this happen is one step short of extraordinary. Somehow, Thomas Bach, the I.O.C. president, and his stodgy cronies have succeeded in creating a new look for the old Olympics," New York Times sports reporter Juliet Macur wrote on Saturday in response to the news.
It's certainly a radical move for an organization not generally known for taking risks. Hence, it's worth considering what the IOC might be hoping to achieve with its new program before determining whether a mixed-gender track race can live up to the hype.
Broadly speaking, some level of innovation is always necessary for athletic events to stay relevant. Sports leagues are constantly tweaking the rules and format of competition, both as a response to perceived spectator demands (e.g., introducing a shot clock to enliven a basketball game) and as a public relations maneuver (the NFL's barring of helmet-first hits to demonstrate its sincere concern with player safety). The IOC's latest announcement probably falls more in the latter category, especially since the biennial five-ring bonanza has had a rough time recently. It hardly takes a marketing guru to realize that it's not a terrific look when an event espousing globalist idealism is increasingly associated with rampant corruption, and only cities in countries with semiauthoritarian regimes want to host. Against this backdrop, the changes to the Olympic program are a clear attempt to tout a more progressive message. In the press release, IOC President Thomas Bach says he is "delighted that the Olympic Games in Tokyo will be more youthful, more urban and will include more women."
According to the IOC, women's participation is expected to be at 48.8 percent in Tokyo, up from 45.6 percent in Rio and 44.2 percent at the London 2012 Games. The bulk of this increase in gender balance will come from sports that were disproportionately male in the past and men's events that have become women's-only or mixed events—specifically boxing, canoe, rowing, and shooting.
In athletics, on the other hand, the addition of the mixed 4×400 obviously won't change the male-to-female ratio. But track and field is an Olympic discipline where both sexes have been pretty evenly represented in recent years. (Ever since Beijing 2008, the only men's Olympic athletics event that doesn't have a female counterpart is the 50-kilometer race walk.) Rather than improved equality, the introduction of this new event falls into the "entice more viewers" category, and no one will dispute that track and field could use a little help on that front.
The introduction of this new event falls into the "entice more viewers" category, and no one will dispute that track and field could use a little help on that front.
But will more viewers actually be enticed? For one thing, the tight scheduling of Olympic athletics poses a problem. All track events typically take place in a nine-day period during the second half of the games. Since many of the best men's and women's 400-meter runners will already be committed to running heats and finals in their individual event(s) and relays, it's unlikely that they will want to add a mixed relay (and the attendant risk of injury) to an already crowded race schedule. As a consequence, the biggest 400-meter stars might pass on the opportunity to run the mixed race—de facto rendering it a "B-team" race. That's not how you drum up interest in a competition. The editors behind the running fan-site LetsRun.com didn't mince words when expressing their opinion:
"They shouldn't add a mixed-gender 4×400 unless they get rid of the regular 4x400s. Adding events that dilute other events doesn't grow sports—it kills them."
On the other hand, a mixed 4×400 race has the potential to be an intriguingly tactical affair compared to traditional relays. The only stipulation is that a team consists of two women and two men and that each athlete runs a lap—the order in which they do so is left up to the teams. Strategic decisions have to be made about whether it's preferable to try to build and maintain a lead—for example, by having faster male runners run their segments before the last lap—or to let opposing teams get out ahead and then chase them down in the home stretch. Along with the spectacle of watching elite men and women competing directly against each other, shoulder-to-shoulder, in the same race, a mixed 4×400 sets the stage for some pretty thrilling victories.
In practice, this may play out in a way that simply underscores how much faster the men actually are. (The Olympic qualifying standard for men in the 400 is 45.40, more than two seconds faster than the women's world record of 47.60—a mark that has stood since 1985 and is more than a little suspect.) Anyone who has participated in or witnessed a 4×400 relay probably has some sense of how good it feels to pull off a huge comeback win and how disheartening it can be to surrender a large lead. In a mixed event, opportunities for the former will fall disproportionately to men, while women will be far more susceptible to the latter.
So, is it a good idea? Watch the mixed 4×400 from the recent IAAF World Relays in the Bahamas and decide for yourself:
https://youtube.com/watch?v=sS6GXziqoTI
Lead Photo: Ezra Shaw/Getty Images