In Stride
Did We Just See Caster Semenya's Last Race?
After cruising to victory in Doha, Caster Semenya's athletic future is up in the air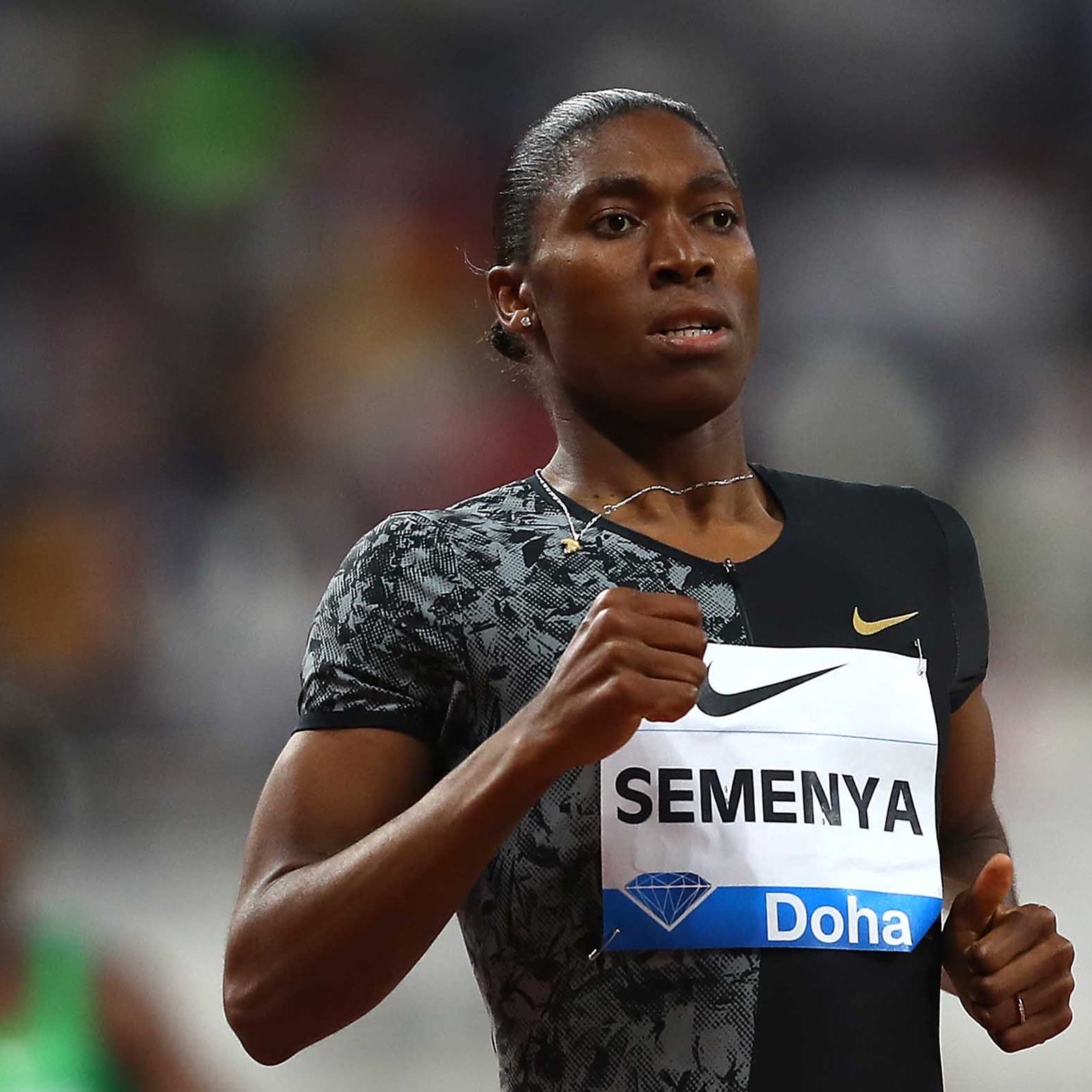 Francois Nel/Getty(Photo)
Heading out the door? Read this article on the new Outside+ app available now on iOS devices for members! Download the app.
Only two days after losing an appeal to the Court of Arbitration for Sport (CAS) to overturn the International Association of Athletics Federations' (IAAF) controversial new testosterone regulations, South Africa's Caster Semenya dominated the women's 800 meters at the Diamond League opener in Doha. Once again, the two-time defending Olympic champion made it look very easy. At a time in the season when most track athletes are still finding their form, Semenya ran 1:54.98. That is faster than the American record and faster than any other woman has run in over a decade. 
The IAAF's new rules, which go into effect next week, would force Semenya and other hyperandrogenic women like Burundi's Francine Niyonsaba (who finished second in today's race) to artificially lower their testosterone levels if they wish to continue to compete internationally in the mid-distances against other women. For now, the testosterone limit only applies to distances from the 400-meters up to and including the mile, so there's been speculation that Semenya might shift her focus to an event that falls outside of that spectrum. Semenya's other options include challenging the CAS decision in Swiss federal court, or retiring from the sport. 
But perhaps the most fraught scenario would be if Semenya decided to reduce her T-levels to comply with the IAAF mandated limit of 5nmol/L. One of the more troubling aspects of Wednesday's ruling was that CAS expressed concerns about unknown side effects of DSD athletes taking hormonal contraceptives. Indeed, even those in favor of IAAF regulations have been unsettled by the idea that track and field's governing body is effectively green lighting an experiment in reverse doping. 
Even those in favor of IAAF regulations have been unsettled by the idea that track and field's governing body is effectively green lighting an experiment in reverse doping.
"Before today, I deeply felt it was unfair for athletes with abnormally elevated testosterone to compete against biologically typical female athletes," pro runner Eleanor Fulton wrote on Twitter after CAS announced their verdict. "However, coming out of today, this whole decision feels icky to me. It feels a little bit like a humanity fail. I don't feel like we, as humans, will look back on this issue and feel like we are on the right side of history with mandated hormonal manipulation."
A similar sentiment came from former Runner's World editor Amby Burfoot, who followed up a long LetsRun op-ed in defense of the upcoming testosterone regulations with a short piece in which he states: 
I felt sad when I learned that the IAAF had 'won.' I felt no joy at all . . . None of us ever imagined and certainly never hoped for a day when a great athlete would be asked to alter her natural physiology to continue competing.
Beyond the potential physical side effects, it seems reasonable to assume that there would also be psychological repercussions for elite athletes who suppress their natural testosterone levels against their will. After all, when you are competing at that level, your whole existence is structured around maximizing your potential—squeezing every last hundredth of a second out of your body. Imagine subjecting yourself to the rigors of that lifestyle, while simultaneously ingesting a drug that is almost certain to initiate a performance decline. How motivated would you be?
The early signs indicate that Semenya is not interested in finding out. Asked by a reporter from the Daily Mail whether she planned on taking testosterone-lowering medication, Semenya replied, "Hell no." 
Lead Photo: Francois Nel/Getty
Trending on Outside Online