In Stride
The Problem with the Caster Semenya Verdict
The Court of Arbitration for Sport has decided in favor of "necessary discrimination"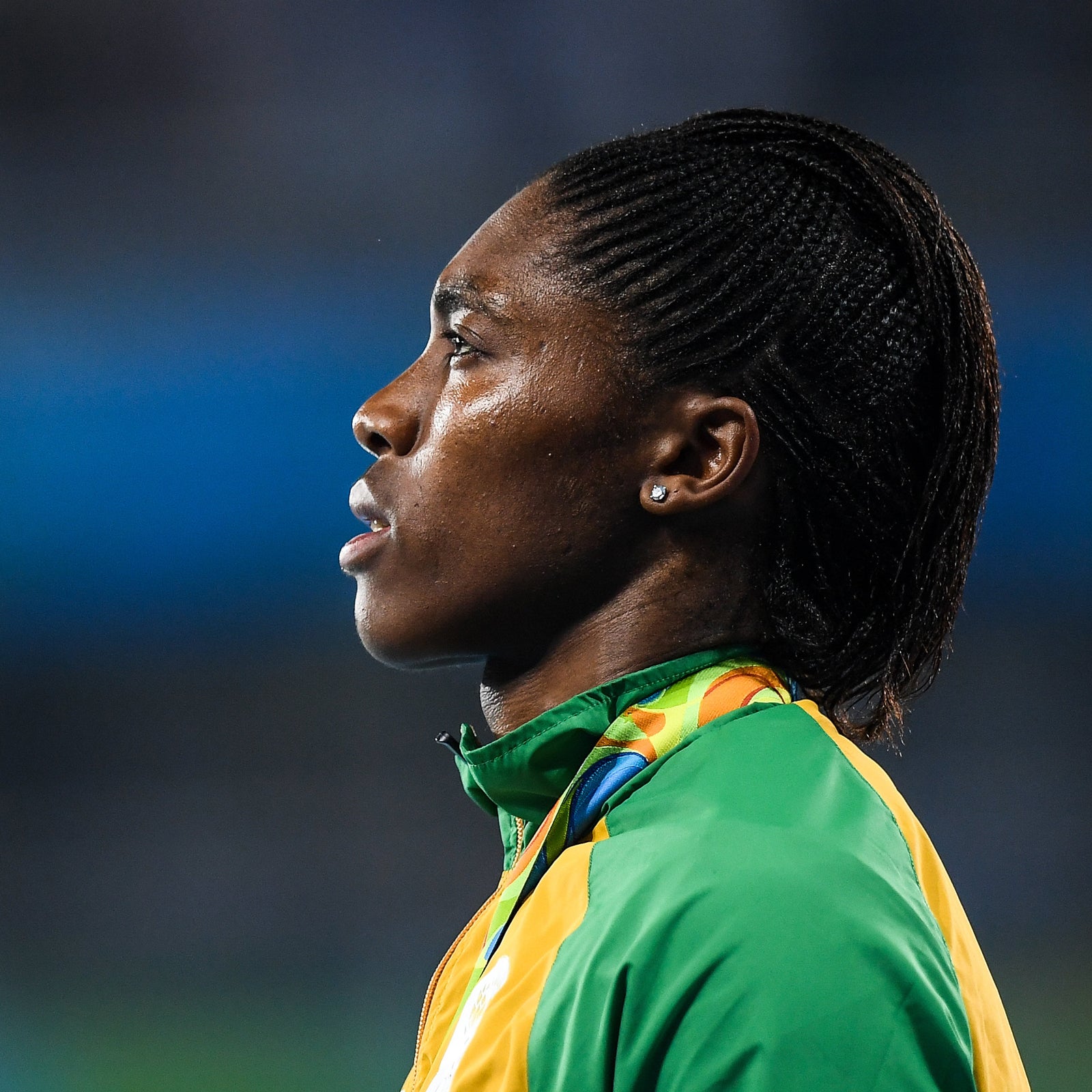 Ramsey Cardy/Getty(Photo)
Heading out the door? Read this article on the new Outside+ app available now on iOS devices for members! Download the app.
After weeks of deliberation, the Court of Arbitration for Sport (CAS) has ruled to uphold the International Association of Athletics Federations' (IAAF) proposed testosterone limit for women. The announcement comes as a blow to South African 800-meter runner Caster Semenya, who, along with Athletics South Africa, had legally challenged the regulations on the basis that they were "discriminatory, unnecessary, unreliable, and disproportionate." 
The new rules, which will now take effect on May 8, mandate that female athletes with so-called "Differences of Sex Development" (DSD) and XY chromosomes must ensure that their testosterone levels are kept below 5 nmol/L if they wish to compete in track events from the 400-meters to the mile. (CAS stated that affected athletes, officially termed "46 XY DSD athletes," have testosterone in the "male range," 7.7 to 29.4 nmol/L, while the normal female T range is below 2 nmol/L.)
It was not a unanimous decision. In a press release, CAS stated that while it agreed that the IAAF regulations were "discriminatory," a two-to-one majority of its three-person panel (made up of two men and one woman) concluded that, "such discrimination is a necessary, reasonable and proportionate means of achieving the IAAF's aim of preserving the integrity of female athletics in the Restricted Events." 
On Twitter, Semenya issue a laconic response to the verdict. 
Interestingly, despite ruling in favor of the IAAF, CAS expressed concerns about the "difficulty of implementation" of the new regulations, as well as the lack of "concrete evidence" regarding the advantage conferred by testosterone in the 1,500-meter and mile events. Finally, CAS also noted its concerns about the potential side effects of hormonal treatment for hyperandrogenic women who decide to artificially lower their testosterone levels in order to comply. 
As a result, the CAS verdict feels strangely schizophrenic. At least from what we've seen so far—CAS has stated that a more detailed report will be published shortly—the court appears to be upholding a policy while simultaneously acknowledging its significant flaws. 
On his personal website, Roger Pielke Jr., a professor of public policy and political science who testified on Semenya's behalf at the CAS trial, condemned the verdict for its apparent lack of scientific rigor—a criticism he has previously leveled at the IAAF with regard to its testosterone regulations. 
"There is no published research that I am aware of that seeks to evaluate any in-competition advantage of 46 XY DSD athletes," Pielke writes about runners like Semenya. Elsewhere in his statement, Pielke notes that it was "stunning" that CAS has considered "the flawed IAAF research to be authoritative." 
Of course, one of the central challenges of this case is that it may ultimately be impossible to determine the testosterone-specific competition advantage of 46 XY DSD athletes in a scientifically satisfactory (not to mention ethical) way. That has long been the view of Ross Tucker, who also testified on Semenya's behalf at the trial and who is among the most prominent pundits on this case.
"All one can say is that they've obviously weighted the conceptual argument (T = advantage for DSDs) more than the quality & magnitude of evidence," Tucker wrote on Twitter, regarding the CAS decision.  
It's notable that both Pielke and Tucker take pains to discuss Semenya's case in strictly scientific terms, and stubbornly refuse to regard her treatment as part of a broader narrative of oppression. (As Tucker has demonstrated in the past, it is possible to be in favor of T-regulations in theory, while being critical of the methodology with which the IAAF is trying to justify them.) Whether or not one finds this level of detachment feasible (and intellectually honest) will no doubt color how one views the idea of imposing a testosterone limit for female athletes. It's bad form to quote yourself, but I'll repeat the same thing I wrote when the IAAF first introduced its new policy almost exactly one year ago: at a time when our understanding of gender and sex is less binary than in the past, if we believe that there needs to be a separate competitive category for women, there needs to be an objective way to determine who is eligible to compete in that category. For now, the IAAF appears to believe that regulating T-levels is the best way to do this.
Former Runner's World editor Amby Burfoot made a similar point in recent a LetsRun op-ed in defense of the IAAF regulations. In that article, Burfoot went so far as to claim that the "future of women's sport was hanging in the balance." On that latter point, Semenya seems to agree, though she takes an opposing view. "If I let this thing go on, you know what about the next generation?" she asked in a recent interview. "What about those young girls who still want to run who are maybe in the same situation as mine?"
Seeing these two views in juxtaposition suggests another reason why this case has been so divisive: both those in favor of implementing a testosterone limit and those vehemently opposed to it believe that their respective positions reflect the best interests of a demographic under threat. 
For now, Semenya would appear to be more justified in her concern. After all, today's decision has an immediate impact on her, and other athletes like her. Meanwhile, if things had gone the other way, nothing would have changed, and I'll leave it to you to decide whether women's sport was on the brink of a looming precipice.  
Through her lawyers, Semenya issued the following statement:
"I know that the I.A.A.F.'s regulations have always targeted me specifically. For a decade the I.A.A.F. has tried to slow me down, but this has actually made me stronger. The decision of the C.A.S. will not hold me back. I will once again rise above and continue to inspire young women and athletes in South Africa and around the world."
Lead Photo: Ramsey Cardy/Getty
Trending on Outside Online