Sweat Science
The Real Reason Marathoners Hit the Wall
A new study finds that your "critical speed" threshold drops in the last third of a marathon, which may explain why the distance produces so many blow-ups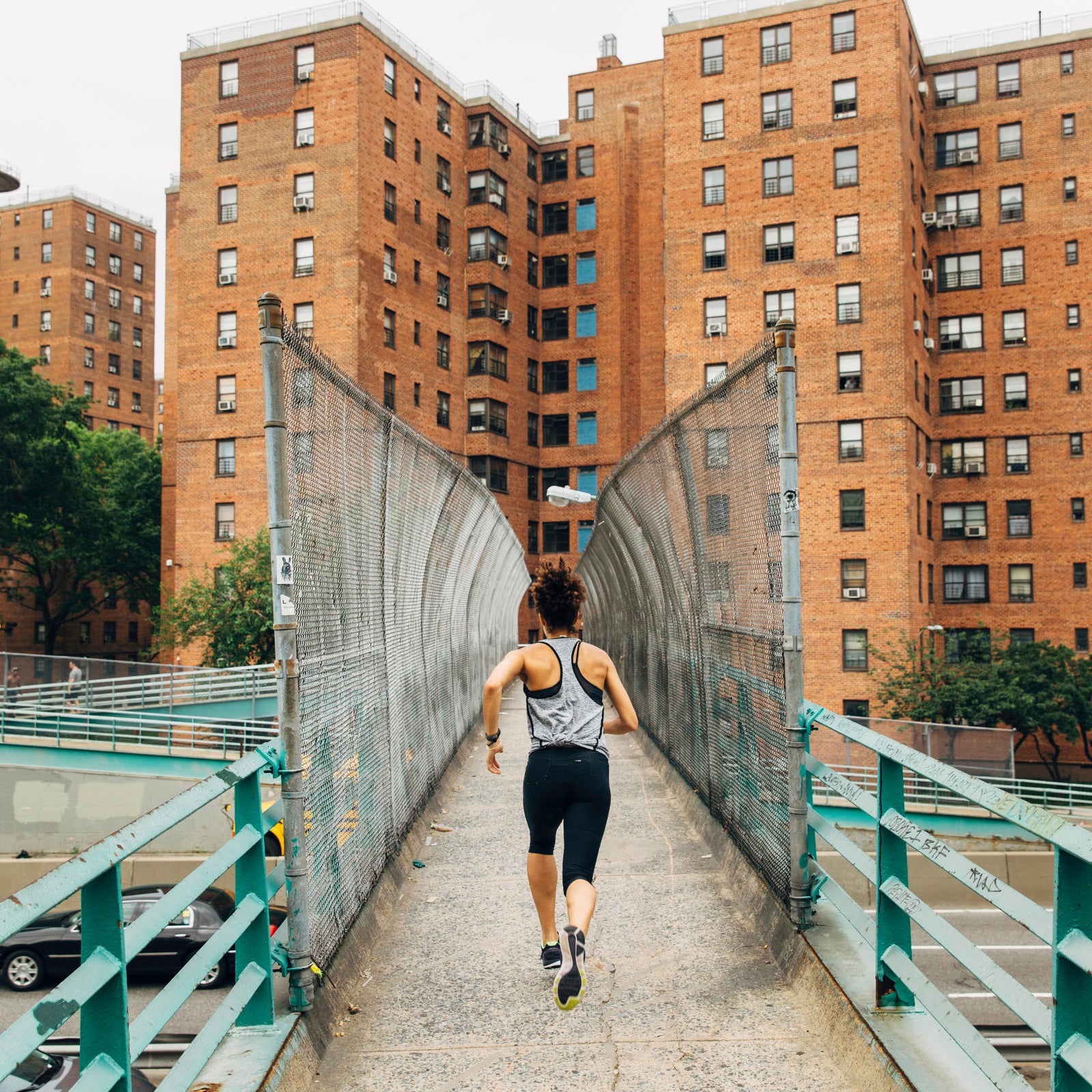 Heading out the door? Read this article on the new Outside+ app available now on iOS devices for members! Download the app.
To paraphrase Mike Tyson, every marathoner has a plan until they hit mile 20. You've fine-tuned your race pace, plotted your heart rate zones, obsessed over your fueling, and maybe even done some metabolic testing at an exercise lab. You know how fast you should be able to run 26.2 miles. But somehow, in that late-race haze, none of it matters. Even for pros backed by a top-notch sports science team, the final miles of the marathon remain stubbornly unpredictable.
A new study in the Journal of Applied Physiology explores one of the reasons for this unpredictability: your physiology changes as you get tired. Lab tests can measure parameters like VO2max, lactate threshold, and running economy, that together can predict exactly how fast you should be able to run a marathon. But those tests are invariably performed when you're well-rested. Very little is known about how those and other parameters change over the course of a marathon—and what you can do to keep them as stable as possible.
The new study comes from Andy Jones's research group at the University of Exeter, led by Ida Clark, and includes a couple of interesting co-authors: Brett Kirby of the Nike Sport Research Lab and his former colleague Brad Wilkins. This study grew out of the Breaking2 project a few years ago. Jones and the Nike team did lots of lab and field testing with Eliud Kipchoge and other two-hour marathon candidates to assess their capabilities—but they knew that this sort of testing only told part of the story, since all the parameters they tested would change under the stress of a marathon.
As obvious as this fact might seem—of course your physiology and metabolism and even your running form change when you're exhausted!—it's often neglected, and is extremely hard to measure or predict, Jones says. "You might have several athletes on the start line who are hard to differentiate based on their physiology when they are tested in a fresh state, but the one who wins is the individual who, for some reason, resists fatigue and suffers less deterioration of these variables as the race goes on." It's possible, he adds, that Kipchoge is "super-blessed in this regard," and that's what makes him special, because his rested lab values aren't particularly unusual for an elite athlete.
To explore this question, Jones and his colleagues put 16 volunteers through four exercise tests on different days: once when they were rested, and three times when they were tired out from 40, 80, or 120 minutes of brisk cycling. The time frame is no coincidence: they wanted to find out what sort of physiological changes a potential two-hour marathoner might experience.
The main exercise test they used requires a bit of explanation. On the surface, it's very simple (but excruciatingly painful): a three-minute all-out cycling test where you don't pace yourself at all, but instead sprint as hard as you can right from the start and then hang on for dear life. They also did all sorts of other more complicated measurements involving blood samples for lactate, breathing masks for VO2, and muscle biopsies. But they were most interested in the three-minute test, because it's a way of determining something called critical power.
Exercise science is cursed with an abundance of different thresholds, defined in various ways by your breathing rate, the amount of lactate in your blood, and various other parameters. All of them, in one way or another, are trying to delineate between easier exercise that's sustainable for long periods and harder exercise that's not. Of course, the transition from "easy" to "hard" is a gradual one rather than an abrupt brick wall, which is why there are so many different ways of defining it.
Critical power is a threshold definition that's been around since the 1960s, but in the last decade has gained traction among exercise scientists. In practical terms, when you exercise below critical power, you can stay in a steady state where a bunch of key physiological parameters—oxygen uptake, lactate levels, blood acidity—stay constant. When you exercise above critical power, on the other hand, these parameters drift inexorably upward until you're forced to stop. For an endurance athlete, if you're below critical power, you're in a good place; as soon as you go above it, the clock is ticking.
A minor aside: that description makes it sound as though you can keep going forever as long as you stay below critical power. In practice, that's not true. Elite marathoners, according to a previous paper from Jones and Anni Vanhatalo, can sustain about 96 percent of the critical power (or, as it's referred to in a running context, critical speed) during a marathon. Other factors like fueling and perhaps muscle damage eventually kick in to slow you down even if you're below critical power.
The usual way of measuring critical power is to have athletes do a series of all-out time-to-exhaustion tests lasting between about 2 and 15 minutes, on different days. By looking at the relationship between how much power you can produce and how long you can last at that power, it's possible to calculate critical power and another quantity that's sometimes called anaerobic capacity, or W' for short.
This anaerobic capacity is basically a measure of how much work you can do once you exceed your critical power/speed. If you're running just a tiny bit above critical speed, you'll bleed out your anaerobic capacity gradually; if you start sprinting way faster than critical speed, you'll use it up very quickly. If you jog well below critical speed, your anaerobic capacity tank will gradually start filling up again. This is basically what's happening during interval workouts, and during tactical races with frequent surges and pace changes: you're pushing your W' tank to the brink of emptiness, then backing off to let it replenish itself.
The three-minute all-out sprint test is another, simpler way of estimating critical power and W'. By asking their volunteers to complete this test after 0, 40, 80, or 120 minutes of moderately hard (but below critical power) exercise, the researchers were able to determine whether those properties change with fatigue. That, in turn, tells us whether knowing someone's critical power and W' should enable us to accurately predict their marathon performance.
The results found that critical power didn't change after 40 or 80 minutes. After 120 minutes, however, it had dropped by an average of 9 percent. This is an interesting finding, given that elite marathoners sustain an average pace that's just 4 percent below their pre-race critical speed. That means that it's possible to start a marathon at a pace that feels reasonable and sustainable, still feel great two-thirds of the way through the race—and then, for no apparent reason, find that the pace feels unsustainable. You haven't sped up, but your critical speed has dropped below your race pace, and the clock is ticking.
Anaerobic capacity, in contrast, dropped steadily throughout the race, losing 10 percent after 40 minutes, 18 percent after 80 minutes, and 23 percent after two hours. Your ability to cover surges and sprint to the finish decreases progressively.
There was one final detail worth mentioning. The Breaking2 team was, of course, interested not just in understanding this decline, but in counteracting it. So they did one additional trial with a 120 minutes of exercise, but this time gave the subjects 60 grams per hour of carbohydrate in the form of Maurten sports drink (the subjects received a taste-matched placebo in the other trials). The carbohydrate drink significantly reduced the decline in critical power, but had no effect on the decline in anaerobic capacity.
The results have some interesting physiological implications. It may be that critical power is sensitive to blood sugar levels, which were preserved by the carbohydrate drink, while anaerobic capacity is sensitive to carbohydrate levels in the muscles themselves, which were unaffected by the drink. But from a practical perspective, what's most interesting to me is that this framework gives us a different way to think about the poorly understood phenomenon of bonking in a marathon.
Even if you down carbohydrates, your critical speed is almost certain to drift downward late in a marathon. When that happens, you either have to slow down, or you'll start drawing on your anaerobic capacity. And when a runner empties their W' tank, "they stop or their speed drops catastrophically," Jones explains, "all of which sounds very much like 'hitting the wall.'" That's more likely to happen if you don't fuel properly, since your critical speed will drop more sharply. But it can happen even when you're properly fueled if you end up trying to run faster than your critical speed, which will itself be changing as the race progresses.
All of this, of course, confirms what we already knew: the marathon is tough and unpredictable, and tests taken while fully rested in a comfortable laboratory won't reveal the full truth of how you'll fare at mile 23. On one hand, that's a drag; on the other hand, that's why you run the race.
---
My new book, Endure: Mind, Body, and the Curiously Elastic Limits of Human Performance, with a foreword by Malcolm Gladwell, is now available. For more, join me on Twitter and Facebook, and sign up for the Sweat Science email newsletter.
Lead Photo: Jacob Pritchard/Gallery Stock