In Stride
We Are in a Golden Age of Sprinting
The post–Usain Bolt era has delivered a bevy of thrilling performances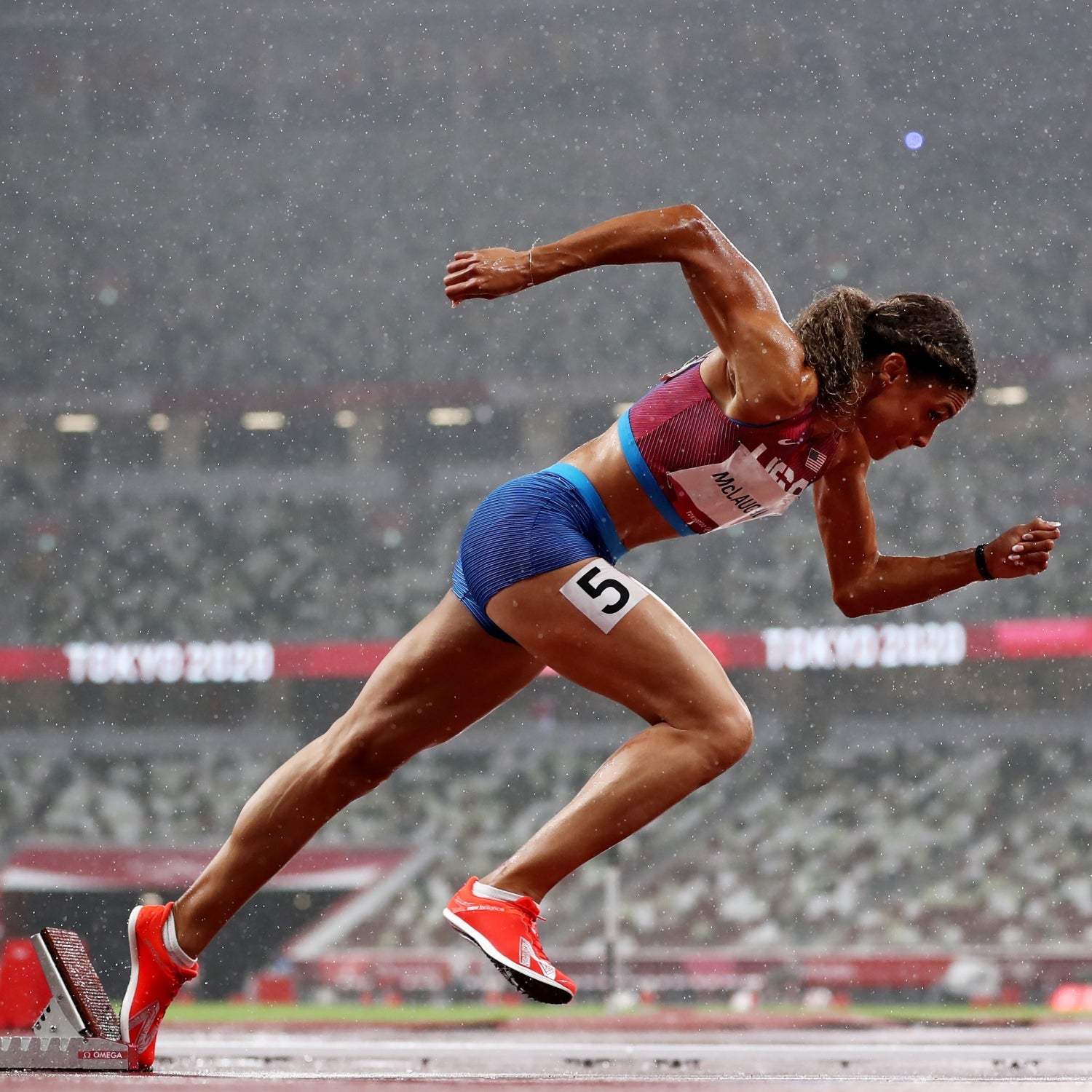 Ryan Pierse / Getty
Heading out the door? Read this article on the new Outside+ app available now on iOS devices for members! Download the app.
When Usain Bolt retired after the 2017 World Championships, it seemed like an ominous development for a sport that was already struggling to retain its relevance in non-Olympic years. Professional track was losing a global celebrity, a natural entertainer who possessed that rare combination of galactic talent and showmanship. Who would fill those size 13 spikes? In the 100-meter final at the championships in 2017, Bolt was beaten by a 35-year-old Justin Gatlin—an athlete whose previous doping bans gave him a villainous reputation—and Christian Coleman, the young American once hailed as Bolt's successor who would soon be serving a doping-related suspension of his own. Professional men's sprinting seemed to be in for a rough time.
Fortunately, however, this grim prognosis didn't come to pass. Five years after Bolt's retirement, we seem to be witnessing a new golden age of sprinting. On both the men's and women's side, a profusion of young (and not-so-young) talent has made previously untouchable records seem suddenly within reach. This is something worth celebrating. While regular readers of this column will know that I have an obvious bias for distance running, there's no substitute for the distilled intensity of a race that is over in seconds, where tactics matter less than the marriage of perfect mechanics and raw ability. If you've been to a world-class track meet you'll know that no event is as viscerally awesome as the sprints; to see such speed up close is to catch a glimpse of the sublime.
Right now, there might be no sprinter alive more talented than Erriyon Knighton, the phlegmatic teenager from Tampa, Florida, who over the course of the past year has broken Bolt's under-18 and under-20 world records in the 200-meters. But while Knighton, who is six foot three, may be more Bolt-like in physique, the Jamaican idol's obvious heir in terms of charisma is Noah Lyles, the current king of the 200. When he beat Knighton at the USATF championships this summer, Lyles pointed in the direction of his young rival a millisecond before breaking the tape in an act of delicious showboating that recalled some of Bolt's more infamous in-race antics. Not to be outdone, last week 19-year-old Letsile Tebogo of Botswana set an under-20 world record for the men's 100-meters despite wagging his finger at the competition once he knew he had it in the bag. The gesture, Tebogo said afterward, was meant as a direct tribute to Bolt. Imagine how confident you have to be in your ability to engage in a premature celebration in a race that lasts less than ten seconds.
In any event, Lyles would save his most flamboyant celebration for after the race in the 200 at the World Championships in Eugene last month. After winning by a decisive margin, he seemed to be pleading with the race clock which had his time at 19.32—equaling Michael Johnson's American record from 1996, the year before Lyles was born. When that was updated to 19.31, Lyles tore open his shirt in exaltation. I remember watching Johnson run 19.32 at the Atlanta Olympics. It was a huge world record at the time, one that no American sprinter had come close to matching before the present era. With Lyles and Knighton locked in a rivalry for years to come, even Bolt's mythic world record of 19.19 could go down.
Bolt, of course, is the main reason why all of the major world records in men's sprinting were set relatively recently. Not so on the women's side, where most sprint records date back to the eighties—an era where out-of-competition drug testing had yet to be implemented. "Legally, they are the existing records," World Athletics president Seb Coe recently said in reference to untouchable performances like Florence-Griffith Joyner's 100- and 200-meter marks from 1988, or the East German Marita Koch's 400-meter record from 1985, "but they may not be the safest records on the book." This is Coe being diplomatic about a longstanding conundrum for women's track and field: What do you do if many records are believed to be dirty, but when you are never going to have definitive proof? In recent years, several people have argued for wiping the slate clean. It's a practical solution, but not an ideal one. Coe himself has stated that he would prefer that new records happen "organically."
He has reason to be optimistic. For the first time ever, some of those stratospheric times from the eighties look genuinely attainable. At last year's Pre Classic, Elaine Thompson-Herah won the 100-meters in 10.54, a mere 0.05 seconds off the world record from '88. And at this summer's World Championships, Thompson-Herah's fellow Jamaican Shericka Jackson won the 200-meters in 21.45, putting her at number two all-time behind FloJo's 21.34.
Of course, when it comes to preposterous sprint records, no athlete has done more of late than Sydney McLaughlin, the 23-year-old American who over the past year has repeatedly broken her own world record in the 400 hurdles. Her absurd personal best of 50.68 has inspired speculation about what she might be able to do in the "regular" 400, sans barriers. Assuming that she (or her coach) gets bored of eviscerating the competition (on Monday, McLaughlin won a race in Hungary by nearly three seconds) there's a chance that McLaughlin might try to take down Koch's 47.60 from 1985. To be clear, the chances of breaking that record are slim; with the possible exception of Jarmila Kratochvílová's 1:53.28 mark in the 800-meters, Koch's time is surely the most untouchable record in track and field. But if anyone can do it, it's McLaughlin.
None of which is to suggest that improving on the old, dubious records will be some kind of panacea for track and field. Skeptics will point out that, modern drug testing notwithstanding, we haven't magically entered some halcyon post-doping era. If anything, we are in a moment where advances in shoe technology have added another layer to the discussion about the historical relevance of record-breaking performances; catching surreptitious steroid users is one thing, but now we also get to argue about potentially illicit forms of energy return.
Fortunately, in the sprints such arguments about shoe-tech inspired "mechanical doping" haven't been as prevalent as in the distance events. Karsten Warholm, the Norwegian gold medalist in the 400-meter hurdles, has complained that all the hype about the propulsive effect of Nike's super spikes "takes credibility away from our sport." But Warholm, who is a Puma athlete, might just be sticking up for his sponsor in a sport where contracts from major footwear brands are still athletes' main source of income.
In an interview at the World Championships, Lyles made it clear that, at least as far as his sponsor Adidas was concerned, he was an influencer first and an athlete second. "Originally I thought my job was to run," Lyles said. "No, your job is to sell shoes. And the more you do it, the more they will pay you."
Lead Photo: Ryan Pierse / Getty