5 Tips from 5 Decades of Running Every Single Day
The longest active run streaker, Jon Sutherland, shares the secrets to averaging 10 miles of running per day for 50 years.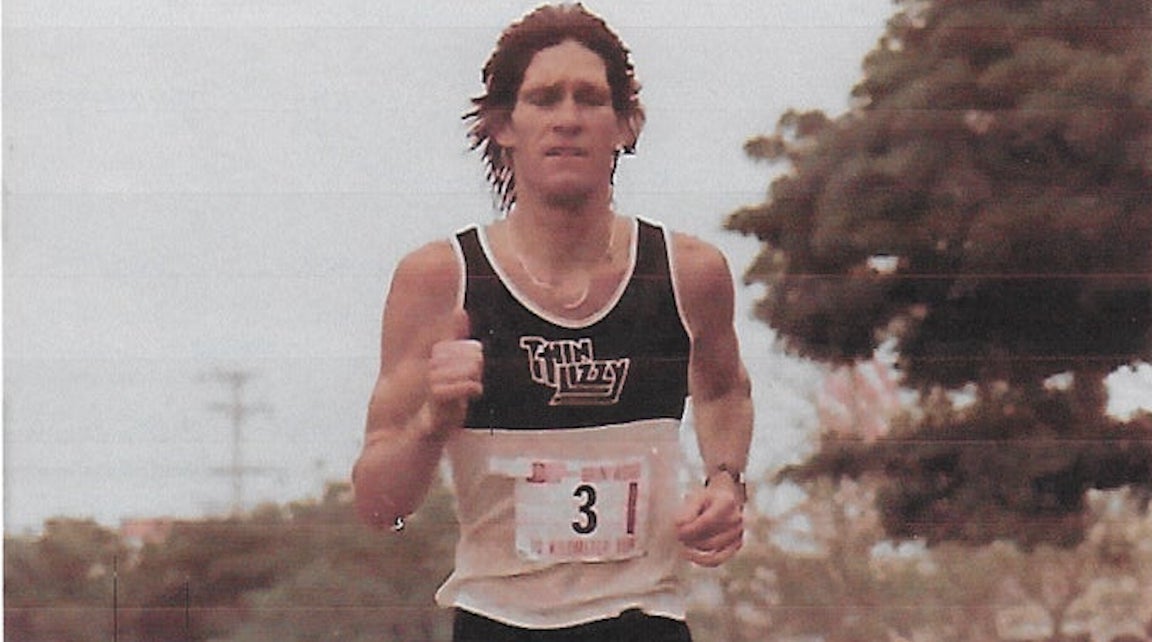 Heading out the door? Read this article on the new Outside+ app available now on iOS devices for members! Download the app.
On May 26, 2019, Jon Sutherland passed 50 years of running at least one mile per day, every day. He's often run far more than one mile: His average is ten miles per day over the full 50 years, and he ran 100 miles or more in a week 1128 times during his lifetime. Here are his top tips, gleaned from 198,000-plus miles on the roads and trails.
1) Just go out the front door.
Wear a good pair of shoes, run and get fit. The benefits are enormous!
2) Find a club, coach, friend, team or a partner that will keep you consistent.
Consistency is the most important part of achieving fitness.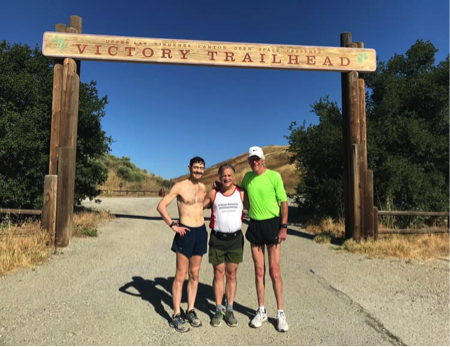 3) Have goals.
Pick a race, a distance you want to conquer and do it! The sky's the limit if you try.
4) Do every thing you can to support your running 'habit.'
Eat well, get your rest, stay hydrated, watch your diet. Mix your training up: intervals, long runs, recovery runs, tempo runs.
5) Enjoy the people you meet.
My favorite part. As a runner you will meet the most amazing people.
Reflections on a 50 year streak:
For the record, my best podium finish was third place at Bay to Breakers in 1977. My PRs are 13:51 for 5,000M, 28:51 for 10,000M, 1000 rock concerts, 198,000 miles run, and 50 years of running at least one mile per day and averaging ten miles a day. I won over half the races I entered, and own over 10,000 pieces of recorded music—which is why my e-mail address is jonrunrock.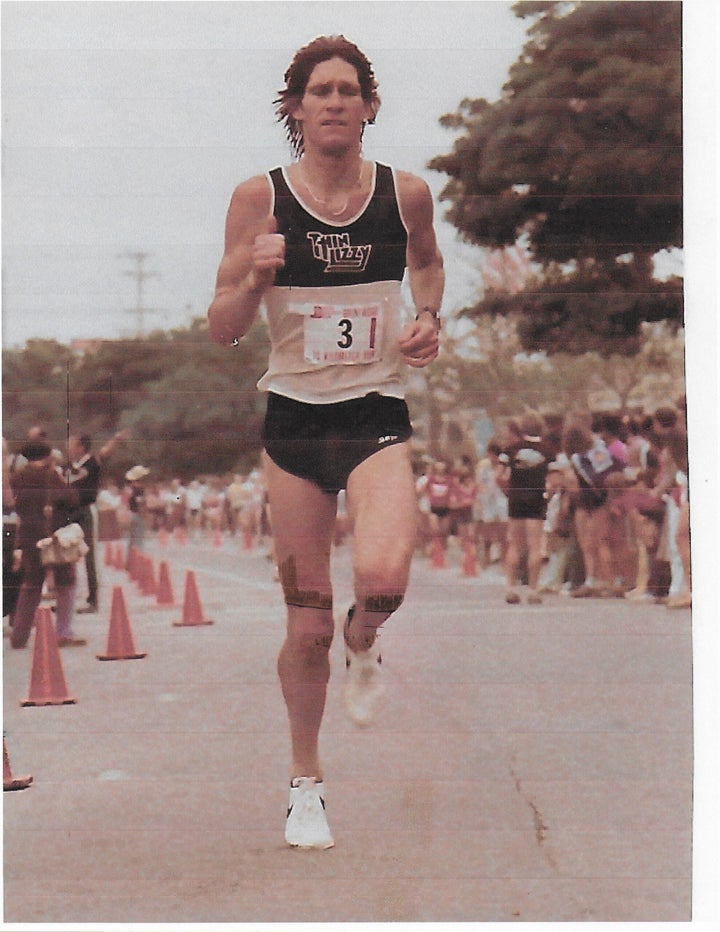 My journey began on January 1, 1969 when I started running 2–3 miles every day before school. In May, after hearing that my teammate Mark Covert had run every day for a year, I decided to try that. Then that summer my baseball friend, Cliff Ker told his father how much I was running, and they told me I should be running a hundred miles a week. I couldn't conceive of that. I built up from 28 miles a week to 58, and I thought was the end of human running capacity. Two weeks later, I ran my first of 1128 lifetime 100-mile weeks.
I got better and faster over time. I was the caboose on two JC State Championships teams at LA Valley College. I set six school records at California State University at Northridge (CSUN) at 3,000m, two miles, three miles, 5,000m, six miles, and the marathon.
I wrote a book when I was eleven and when my school district saw it I skipped the rest of 5th grade. I was published by the LA Times when I was twelve and at nineteen I was a regular competitor for Runner's World. I was their LA connection and one race they wanted me to cover I won, so I interviewed myself.
I started coaching three years after my eligibility ended and started writing for rock magazines too. All the way my focus was how fast could I run but rock and roll lured me in. It was an insane dichotomy but I loved it. How many people can say they met John Lennon, Bob Marley, and Jimi Hendrix, ran with Steve Prefontaine, Ron Clarke, Peter Snell, Jim Ryun, Ron Hill, Frank Shorter, Bill Rodgers and more—and been dog piled by Metallica?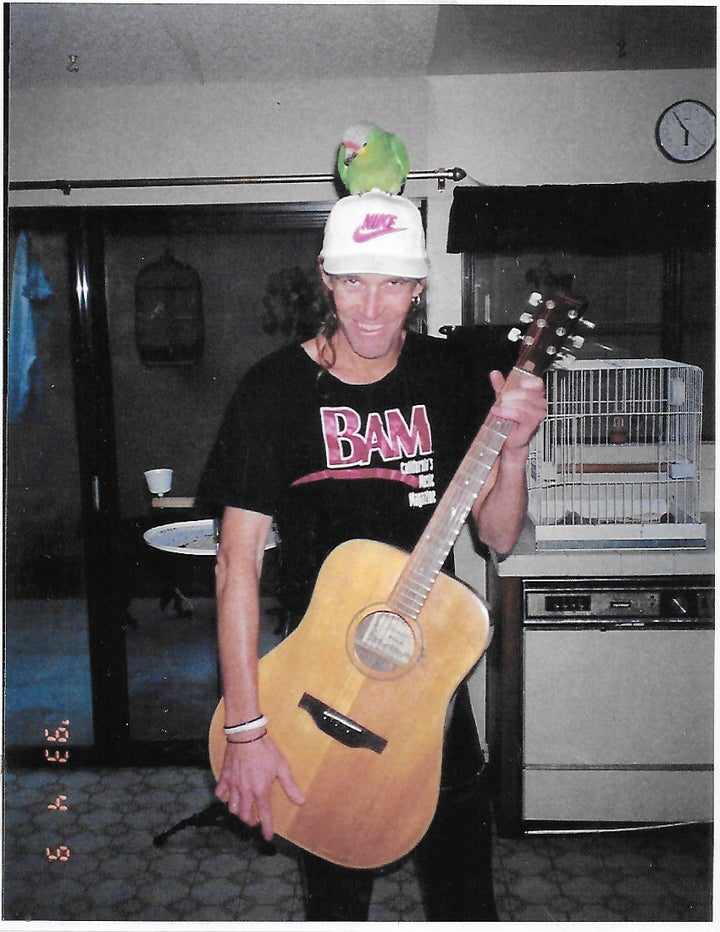 Later, as my racing speed faded, I started to take coaching seriously. In the beginning my original thought about coaching was, "Why would I want to make anybody better than me?" I will admit that was selfish of me, but to this day nobody I have coached has beaten any of my PRs under a marathon.
Now I absolutely know I found my home is coaching young distance runners. It's my soul skill. When I was in the music business I often wondered if some one would come up behind me with a gaffe and pull my off the stage. I do not have that fear with running. Whenever I'm at a track or a cross country race I feel I'm home and I'm eternally happy and I have been sainted beyond belief with our success.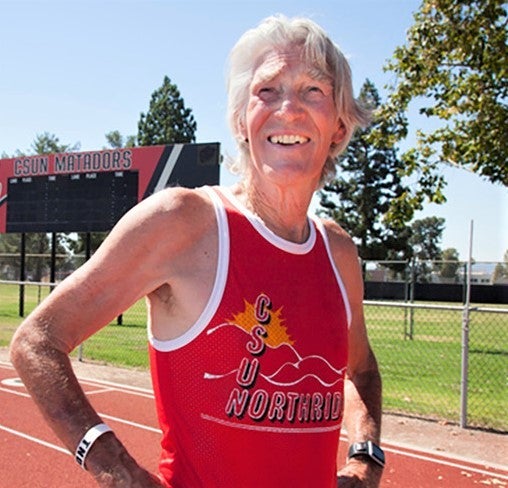 On Sunday, May 26, 2019 over a hundred of my running friends joined me for an easy run to celebrate my 50th. My favorite part of the event was something I accomplished with my pal Rod Dixon, one of the greatest distance runners ever.
In 1969 the Sutherland family moved to Las Vegas and we became neighbors with the Ogiela clan. I latched on to Don, who was a hunter, fisherman, and outdoor athlete supreme. His younger brother Tom befriended my brother Stuart.
When I was leaving Vegas that fall Tom gave me a fantastic portrait of Herb Elliott winning the 1500M Olympic championship in 1960 in Rome that Tom had painted when he was thirteen years old. I told Tom that one day Herb Elliott would see his brilliant creation.
Tom died in a scaffold fall working in Colorado as a finish carpenter when he was just twenty. We all were crushed.
In 2013 I asked Rod Dixon, my friend if he had ever come in contact with Herb and he said he had. Together we completed our plan that culminated this year. Rod made canvas digital prints and Herb Elliott signed twenty-five of them. Rod gave me one and the Ogiela family was awarded another. I've never been so happy honoring a promise that was fifty years in finishing.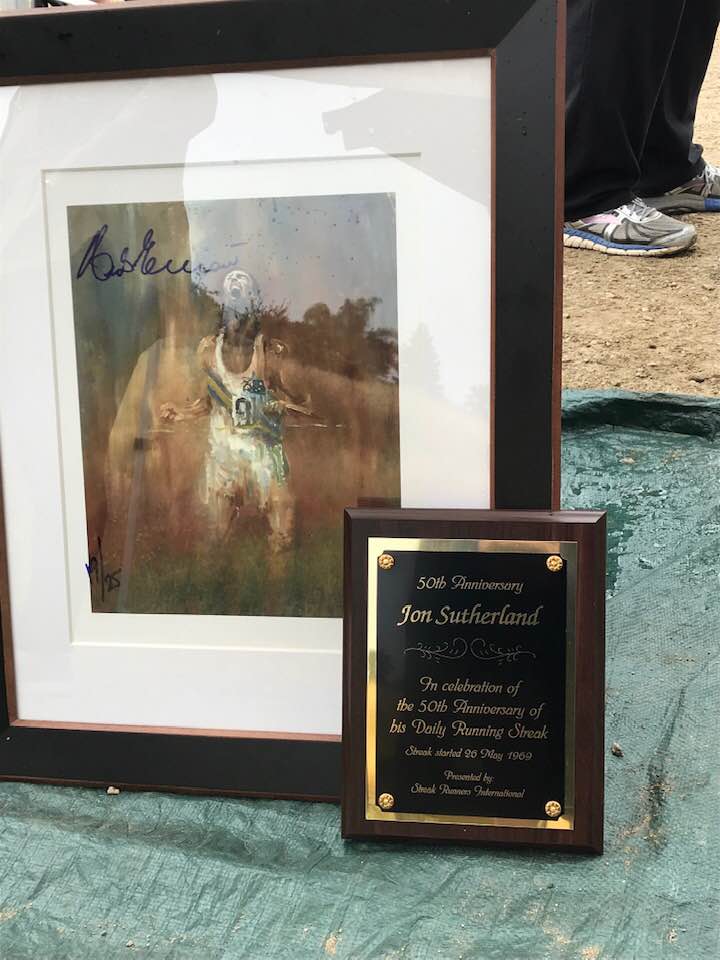 None of this, and so many more stories and adventures, would have ever happened if I didn't go outside of my comfort zone to run and become a runner. It's the best decision I ever made in my life!
From PodiumRunner Lead Photo: Jon Sutherland