Running, Thinking, and Writing
A dozen well-known running writers describe how running helps inspire ideas and shape their articles and books.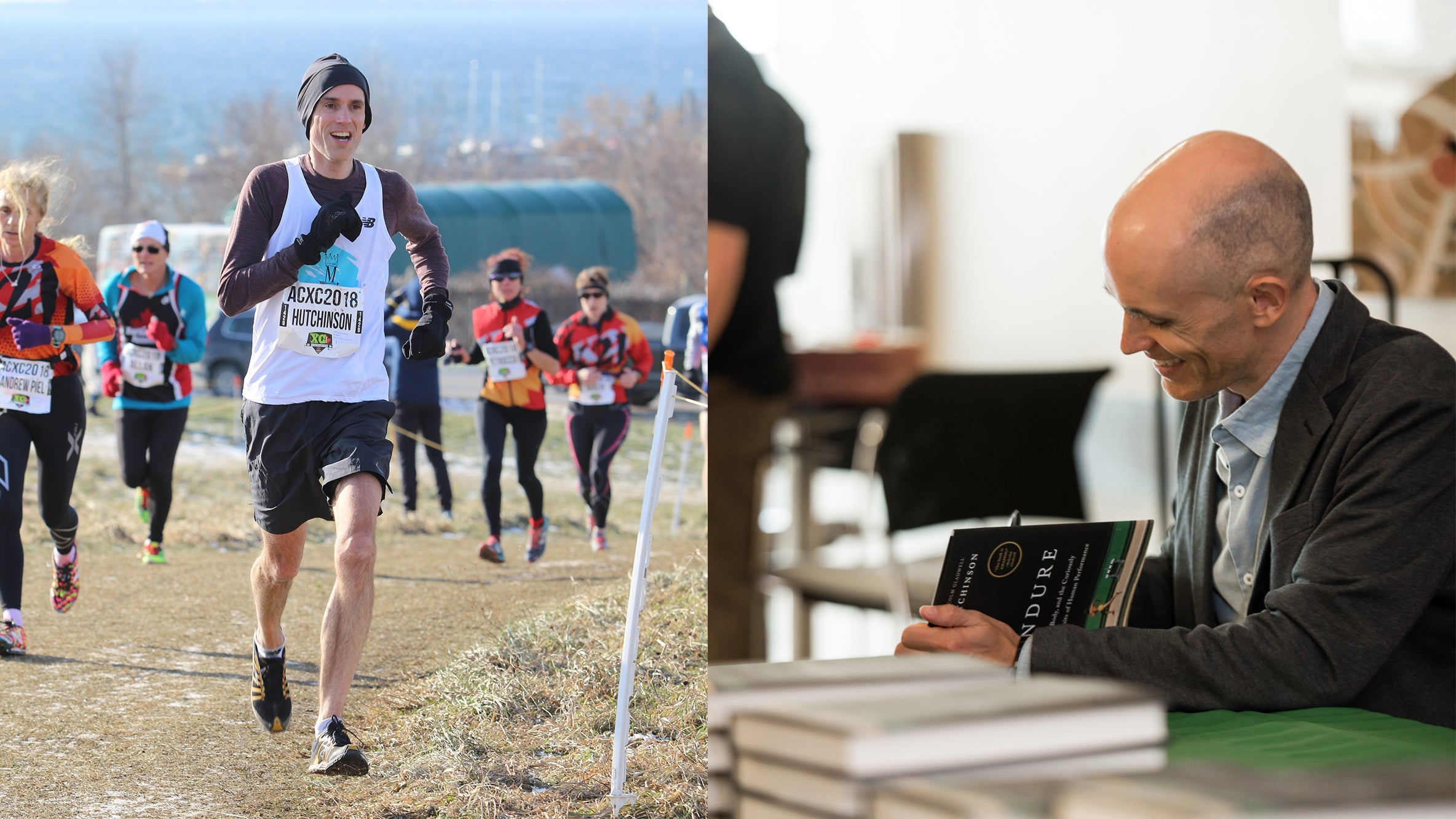 Heading out the door? Read this article on the new Outside+ app available now on iOS devices for members! Download the app.
In a New York Times essay last March, Maine-based writer Caitlin Shetterly described her joy in gritty, cold winter runs and the way these runs often spark creative thoughts. "On a run, ideas will bubble up," she wrote. "Like little ice floes in warming waters, they'll drift unencumbered until I can see them gleaming in the sun."
Just one problem: Shetterly often forgets her ideas as fast as they appear.To retain them, she must memorize lists of related words while still running, and write them down quickly once she's back at home.
In the essay's "Comments" section, veteran running writer, book author and fellow Maine resident Scott Douglas explained how he deals with the same situation. When a good idea strikes Douglas mid-run, he moves his wedding ring to his right hand, and repeats the creative thought several times. At home, he notes the misplaced ring and recalls the brainstorm.
Running and creativity have been linked before. In a 1999 "Writers On Writing" essay for the New York Times, Joyce Carol Oates noted: "Running! If there's any activity happier, more exhilarating, more nourishing to the imagination, I can't think what it might be. In running the mind flies with the body; the mysterious efflorescence of language seems to pulse in the brain, in rhythm with our feet and the swinging of our arms."
Whoa. That sounds like a runner and writer on … endorphins. Maybe that's why many running writers acknowledge the memory problem. "I'm often asked what I think about as I run," notes Haruki Murakami in What I Talk About When I Talk About Running."I don't have a clue." Apparently his thoughts prove too fleeting.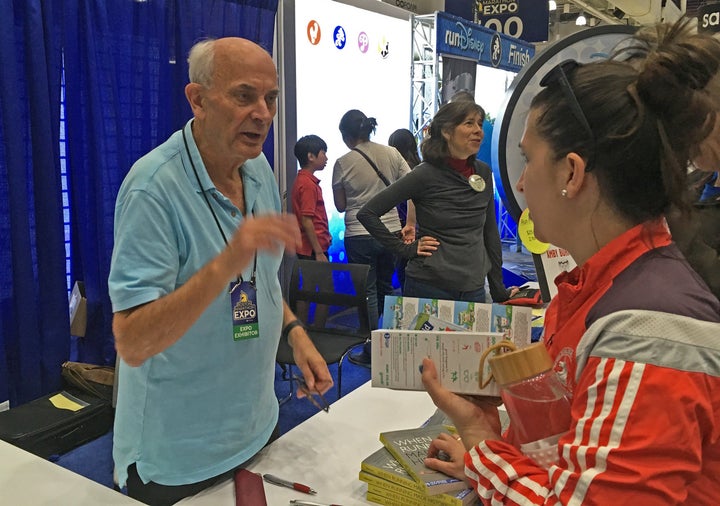 Given these varied reports on running and writing, I recently decided to dive a bit deeper. I contacted 12 well-known runners and writers. Only one, Roger Robinson, author of When Running Made History, claimed not to have creative thoughts on the run. "Mostly I put the writing aside, go for my run, and then come back to the writing," he says. "Sorry. No big ideas."
The others provided a mix of responses on creativity, forgetting/remembering, and how running improves their writing. Below, I've grouped their answers below my several key questions:
Do you have creative or breakthrough writing ideas while you are running?
Christie Aschwanden, lead science writer FiveThirtyEight.com and author, Good To Go: "If I couldn't run (or ski or bike or walk), I'd never be able to write. It's when I get my best ideas, and also when I work out things I'm writing about."
David Epstein, author, most recently of Range: "If I'm flummoxed by a structural writing problem, I've definitely gained some clarity during a run. Some new approach will just pop into my head. It's like it was marinating, and then running catalyzes a reaction."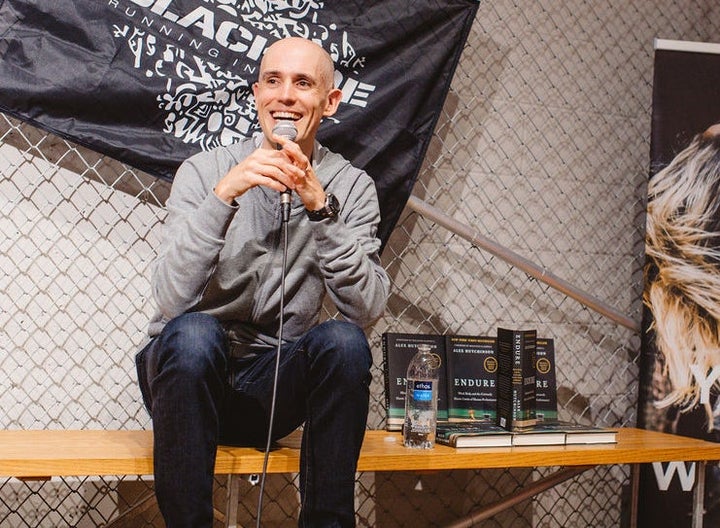 Alex Hutchinson, "Sweat Science" columnist at OutsideOnline.com and author, Endure: "I often head out for a run to tackle a particular writing challenge, but I almost never come back with the solution, because I simply can't prevent my thoughts from wandering. But sometimes I come back with solutions to other problems I wasn't meaning to tackle."
Deena Kastor, Olympic Marathon medalist and author, Let Your Mind Run: "I do have creative thoughts when running easy, but not during hard workouts. On those, I am focused on pushing myself harder, so creative thoughts go out the window."
Steve Magness, college coach, ScienceOfRuninng.com blogger and author, most recently, of The Passion Paradox: "Absolutely. For every book I've written, running became my go-to activity whenever I found myself stuck on the page. That became a signal that I needed to go for a run, and inevitably I'd work things out on the run."
Chris McDougall, author, Born to Run: "If I weren't running, or at least busting outside every day to do something, I'd never have written anything. There's something about the physical distress that yanks your mind away from your work, and forces you to pay attention to nothing but your body. What happens next I can't explain, but somehow the juice gets turned back on, and the ideas start flowing again."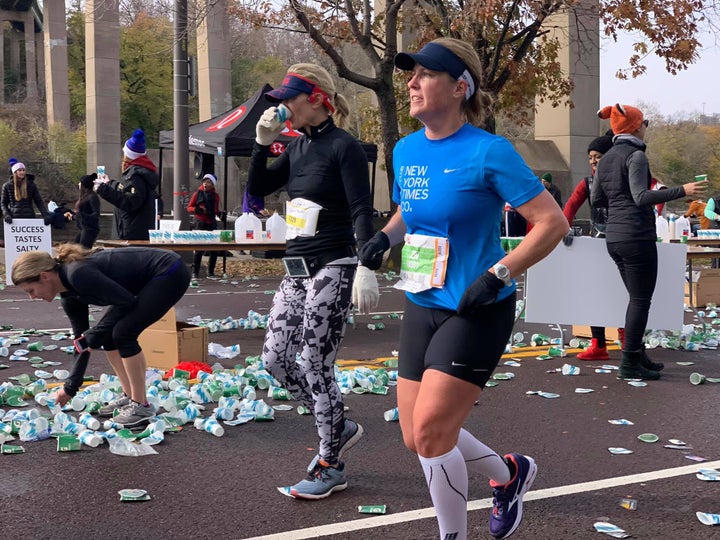 Jen Miller, New York Times running columnist, and author, Running: A Love Story: "Yes, of course. This happens whenever I'm doing something monotonous—walking the dog, taking a shower, or running."
Alexi Pappas, Olympic runner and writer/filmmaker of TrackTown and, most recently, Olympic Dreams: "Basically, I allow myself to obsess over ideas and characters while I am running, because… it's a great time/place to obsess and invent. My most recent experience with creativity while training was when I thought of the hero/main character for my next movie while on a drive to go train. I used the duration of my training to flesh out this character until she felt more and more real: Where does she live? What does she eat? What does her day look like? I even became the character in my head and she helped me get through the workout—her intensity was my intensity."
Brad Stulberg, author (with Magness) of Peak Performance and The Passion Paradox: "I'm less likely to solve any specific problem on a run that I had in mind beforehand or that I was trying to solve than I am to have a breakthrough thought like: Here's a great title for my essay; or holy shit, Here's a neat new topic worth exploring. This is something Steve and I learned from our work on Peak Performance. When you run, increased blood flow to the brain + mind released from effort-full thinking = perfect condition for creative mind activity."
Kathrine Switzer, marathon pioneer and author, Marathon Woman:  "I couldn't possibly write or come up with ideas if I didn't run. It's my font of inspiration; it turns on the tap of ideas. I find it one of the best aspects of running, and always fascinating. Sometimes the ideas are 'cleansing' and quite startling, like dreams are."
Nicholas Thompson, editor in chief Wired magazine and author, The Hawk And The Dove: "One hundred percent. Absolutely. Often I will concentrate on a particularly hard problem when I go out for a run, and then I'll figure out something as I go along. Other times, my mind will just be drifting, and I'll come up with something useful."
Do you have trouble remembering your creative ideas after you have finished your workout? If so, any strategies?
Aschwanden: "I don't use a special trick to remember. If the ideas are any good, I'll remember them. At times I'll repeat the thing to myself a few times as I run to make sure I've instilled it."
Epstein: "I have a ton of trouble remembering the ideas I come up with while running. Sometimes I'll tell myself, 'I must remember this,' and then five minutes later it's totally gone. So I've taken to doing my own modified version of a memory palace where I make a little story that contains the cues that will remind me. Occasionally I've made notes in my phone's memo app."
Magness: "Yes, I forget them. This is the biggest problem I have with running as a path to insight. I don't carry a phone or pen with me, and I don't have a perfect solution. I often forget my big 'breakthrough' and spend hours trying to remember the insight. I try to retain thoughts by repeating them over and over in my head, and tying them to a landmark on the run. For example, if I get an idea while crossing a bridge at mile 4, I'll incorporate that fact into what I'm trying to remember."
McDougall: "I don't want to screw things up by stopping to write notes. I just let it flow and try to visualize the big ideas as movie scenes in my mind. It's not the words or phrases that matter. You just need to retain the Big Picture, and that's easier to retain as an image rather than some syntactical word sequence."
Miller: "Sometimes, I'll forget. I try to remember by repeating the thought over and over in my head. Or I'll type a note into my phone."
Pappas: "I will stop and type in my phone if I have an idea that needs to be actually remembered."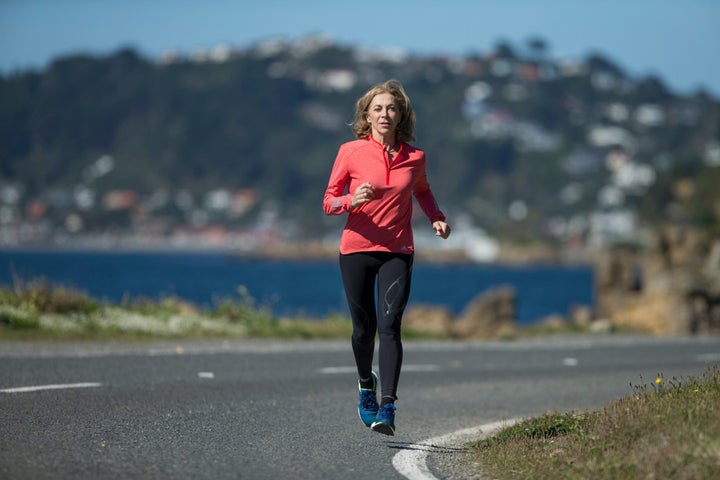 Switzer: "They are absolutely very difficult to remember. I choose three of the most important ideas, and repeat them like a mantra. I'll forget others, but can generally hold onto three. I do have to write them down as soon as I get home. If I shower or even stretch first, they're gone."
Thompson: "Yes! I do forget. But if I remember something genuinely useful, I will jot it down in Evernote at my desk after the run."
How do your on-the-run ideas hold up in the harsh reality of post-run scrutiny and actual composition?
Aschwanden: "The ideas that come to me while I'm running almost always hold up well. I get my best ledes and kickers when I'm outside moving."
Hutchinson: "If I get away from a writing problem and more or less free associate for an hour while running, I often find it easier to figure out the problem when I get back. I'm not sure if I've made subconscious progress while running, or whether I'm just primed to do some good thinking when I get back."
Magness: "It's a mixed bag. Sometimes the ideas vanish or simply weren't quite as brilliant as I first thought."
McDougall: "I'm at the point in my writing life where I can look back and realize I've done all my best thinking with my feet. When I was a hard news reporter, I got nothing done in the office. However, if I was sprung out the door on assignment, my brain woke up, and the ideas began to crackle. Pretty much as a rule, that's my routine today. I sketch out some ideas and as soon as I feel stale or restless, I surrender to the playtime urge, and head outside for recess—usually a run."
Miller: "They hold up about 50 percent of the time. Sometimes I go straight to the computer and write something that winds up in print just that way. Other times, the writing's not great, but at least I still have an idea I can maybe work on later."
B R A V I E S IN N Y C
•
come to the NYC premiere of my new movie OLYMPIC DREAMS at @bam_brooklyn on June 19. I WILL BE THERE!!! get your tickets— https://t.co/IW2xW6p05m
//
tag a bravey in nyc & get your… https://t.co/VYTKwHNnFn

— Alexi Pappas (@AlexiPappas) May 23, 2019
Pappas: "We are now developing this new movie/character idea, so you can see that this brainstorm initiated something very real."
Can you give a specific example of an on-the-run idea you used in your writing?
Magness: "While writing The Passion Paradox, I was struggling with how to get across the contrasting ideas of passion and balance. I was about to give up, but decided to go out on a run. During that run, I recalled a speech my high school coach had given 16 years earlier. It just popped into my head, clear as day. He explained that, if we wanted to be great, we'd have to focus on just two or three areas. The memory gave me the story I needed to connect passion and balance."
Miller: "While I was writing Running: Love Story, I came up with some very specific descriptions of the sky on a run. I'm not sure why the sky. But, hey, I'll take it."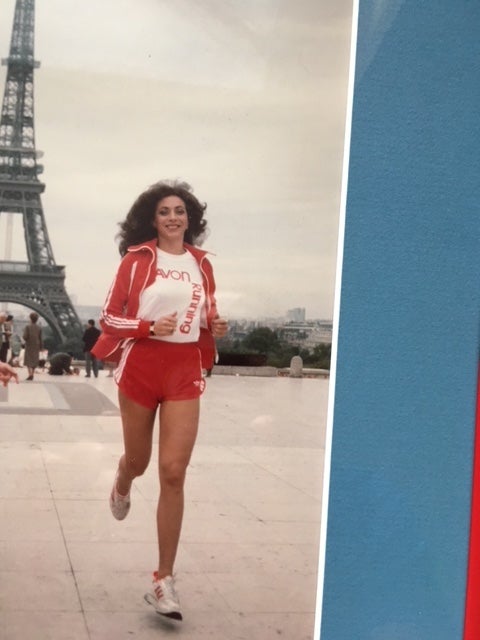 Switzer: "Back in the 1970s when I was working on a proposal for the Avon Running Circuit, I went out to Montauk to write it up. I stared at my typewriter, and couldn't think of anything but the proverbial 'dark and stormy night.' Fortunately, I had brought along a shoe box where I had stuffed all the matchbooks, napkins, and rough notes I had been scribbling after my runs the previous two years. In desperation, I opened the shoe box, and it was like finding a gold mine. Those ideas became the running circuit—400 events, 27 countries—that helped get the women's marathon into the Olympic Games."
Thompson: "My most valuable on-the-run inspiration came on a long run up a mountain where I composed the structure of the toast I gave for my wife at our wedding. That was one of the most important things I've ever written."
From PodiumRunner
Trending on Outside Online