Designing a Shoe for "The Running Class"
Why Tracksmith, an apparel brand immersed in the culture and heritage of running, started making shoes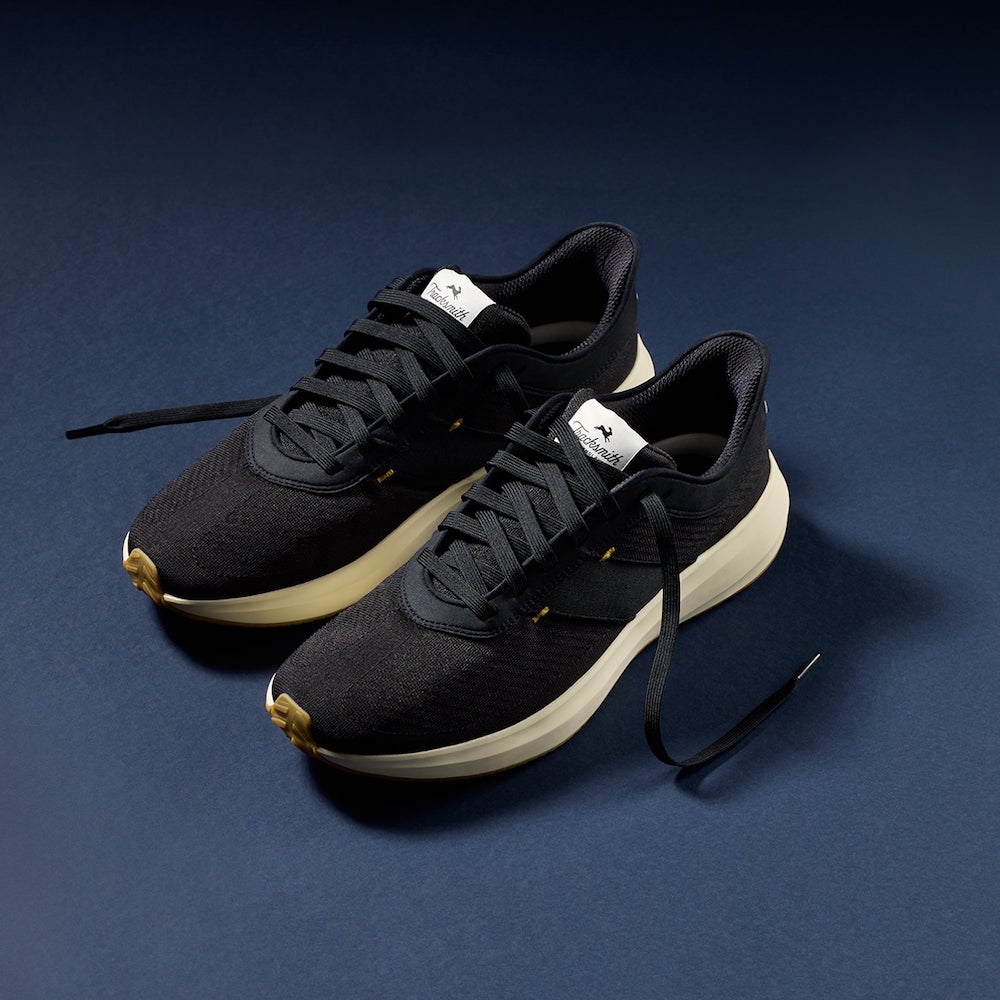 Courtesy Tracksmith
Heading out the door? Read this article on the new Outside+ app available now on iOS devices for members! Download the app.
Several times every month, Matt Taylor can be spotted wearing a well-worn gray cotton T-shirt on his daily morning runs in suburban Boston.
The "Tracksmith" lettering across the front has faded after an estimated 1,000 miles of running and more than a 100 cycles through the wash, but the original Grayboy brand produced at Tracksmith's inception, in 2014, has otherwise held up pretty well.
To Taylor, the 45-year-old co-founder, CEO, and primary visionary for the venture capital-backed upstart, it's a personal reminder and validation of the quality Tracksmith strives for in everything it makes, but also tied to the durable functionality necessary for the authentic daily training of a committed runner. It hearkens back to the previous generations of runners who toiled in the daily grind, another key element of Tracksmith's vibe.
"We want to make high-quality products with the best raw materials, but we think about value, not price," Taylor says. "If we can create a product that has a lot of value because of those things—durability, some performance characteristics, even something that aesthetically that looks and feels a lot better than anything else in the market—that's where we put our focus."
After eight years of making a name for itself in the apparel business, Tracksmith is making new waves at the start of 2023 with the launch of its first shoe, the Eliot Runner. It's a retro-inspired, everyday training model with a modern Pebax midsole and insole that embodies the look and quality craftsmanship the brand has become known for, while also celebrating the culture of the sport.
The Eliot Runner is designed to be a performance-oriented training workhorse that's capable of long runs, up-tempo workouts, recovery runs, and, well, just about any kind of running except for racing. And true to the brand's running lifestyle aesthetic, it also looks nice with jeans.
The new shoe, like a lot of Tracksmith's running apparel, ranks at the higher end of the price range for training models, but that's directly related to the high-quality products it strives to produce, Taylor says. Tracksmith is focused on style, quality, and running culture. Those three tenets are baked into everything it produces—its apparel line, its thoughtful storytelling content, and now, its training shoe—by way of premium materials and a distinctive design aesthetic rooted in the heritage of the sport.
"It's about being uncompromising on performance, but bringing more of a refined look to it, too," says Tracksmith brand president Ryan Eckel, who previously worked alongside Taylor when both held marketing roles at Puma more than a decade ago. "When the company launched with apparel, it was able to rethink the aesthetic of what traditionally would look like for running, and we've tried to take that approach to footwear as well."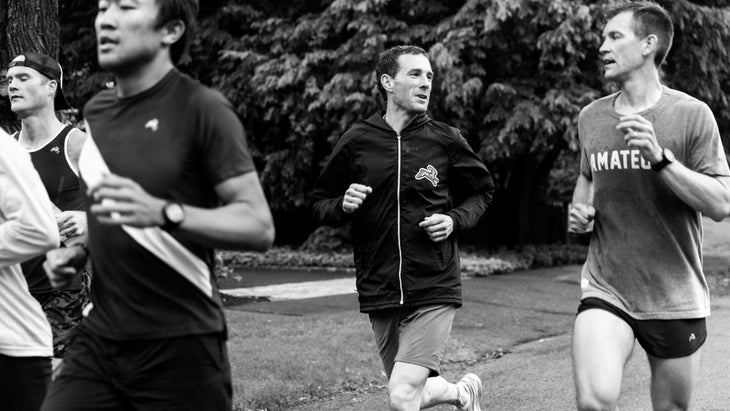 RELATED — First Look: Tracksmith Eliot Runner
Telling Authentic Stories
When Tracksmith burst onto the scene as a premium running apparel brand in 2014, it didn't intend to be a disruptor, but it quickly caught the attention of the marketplace with its retro vibe. It comes across as proud of its small but growing indie status, while relentlessly waving the flag of the "running class," non-professional yet competitive runners dedicated to the pursuit of personal excellence.
At the time, the running apparel market was dominated by running shoe companies and outdoor brands focused primarily on making brightly colored nylon and spandex clothes in the midrange price point.
Tracksmith's rise, along with Oiselle, Ciele, and Rabbit at about the same time, opened the floodgates for a wave of upstart apparel brands blending style and performance, including Roark, Saysky, Bandit Running, Satisfy, and Territory Run Co.
"Running apparel was not very inspired back then," says Taylor, himself a former collegiate steeplechase runner. "All the resources were going into footwear, creating an opportunity to come out with product that was higher quality, with a different style and aesthetic to it, that was built from the subculture of running. That was a really powerful way to launch the brand, and it also created some reactions from people who were not sure what to make of it."
In its early years, Tracksmith's disruption was met with some resistance by an aging adult running population dominated by Baby Boomers and Gen Xers, but it found a connection with Millennials and Gen Z'ers who were interested in a different look and deeper meaning in their identity to running. Tracksmith has served that up continually with authentic, multi-platform storytelling.
Although runners have known Tracksmith as an apparel company, they've also been able to immerse in the brand's social media posts, TV commercials, printed catalogs, and Meter magazine, all providing an immersive look into the sport. Prior to working at Puma, Taylor was an independent filmmaker who produced a series called "Chasing Tradition" about college cross country programs and athletes in pursuit of U.S. Olympic Trials qualifying times.
With Taylor's leadership, Tracksmith has made it a point to create marketing campaigns based on real athletes doing real workouts, as opposed to having super fit models pose or do camera run-bys as most other brands do. During the 2021 U.S. Olympic Trials track championships, Tracksmith aired several TV spots during the NBC broadcast that included raw footage of amateur runners doing a workout of 400 repeats on the track. These more avant garde commercials, narrated by author and amateur runner Malcolm Gladwell, earned rave reviews from running fans for their authenticity and also because they weren't blatantly hawking Tracksmith products.
Tracksmith also recently produced a mesmerizing long-form video called "Church of the Long Run," in which director Emily Maye orchestrated a crew and a sophisticated camera rig mounted on a truck to film runner Sam Roecker as she did a solitary 14-mile, 80-minute run on a snow-covered road in the foothills near Rollinsville, Colorado.
"Matt has really been ahead of his time with that type of storytelling," says running coach Mario Fraioli, creator of "The Morning Shakeout" podcast and newsletter. "He was doing that before his experience at Puma, and his experience at Puma clearly helped put him in the position to launch Tracksmith. But if you look at the storytelling that the brand does, that's been there since day one, and that's all Matt Taylor. It's been very intentional on his part. He saw an opportunity that, from a brand perspective, those types of stories weren't being told."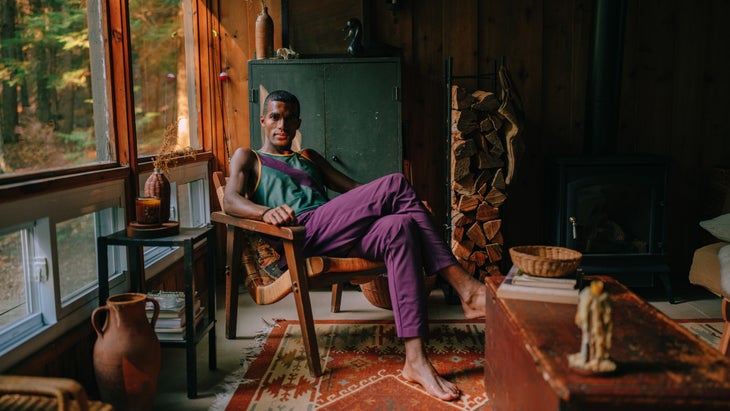 Embracing the Amateur Spirit
Inherent to the Tracksmith's DNA is the celebration of the daily grind, the long-term training journey toward big goals, and the community and culture built around the shared suffering it fosters. It doesn't sponsor top-tier elites like Nike, New Balance, and Hoka, but instead embraces the amateur spirit of passionate athletes who are otherwise unsponsored but are fervently committed to training. For example, Tracksmith's community manager, Lou Serafini, broke four minutes in the mile as an unsupported runner and lowered his marathon PR to 2:14, after starting with the company in 2017.
A few years ago, Tracksmith began informally supporting amateur athletes who were close to the U.S. Olympic Trials qualifying standards in the marathon and long-distance events on the track. That led to a more formal Amateur Support Program (ASP) that provided racing kits and training gear to 130 athletes who competed in the 2020 U.S. Olympic Trials Marathon in Atlanta. The program expanded to support dozens of athletes in every discipline at the Track and Field Trials in Eugene, Oregon, in 2021, and has continued to evolve into 2023.
This year, athletes from both the U.S. and U.K. can apply to be part of the program that will provide them four quarterly stipends of $250 along with a racing kit, warmups, and Tracksmith Eliot Runner shoes, as well as virtual coaching and support through Zoom-based seminars.
That goes a long way in supporting hard-working athletes on the cusp, says Carmen Graves, a Denver-based runner in her second year with the ASP. "It's pretty wild to see the sea of Tracksmith jerseys at the U.S. championships and Olympic Trials," says Graves, who was seventh in the 3,000-meter steeplechase at last year's U.S. outdoor track championships. "Tracksmith definitely stepped up to fill that gap between unsponsored and under-sponsored athletes. Just giving us something to help is sometimes enough to get to the next level, and I think that's really important."
Mostly, the program helps athletes sustain their careers with the chance to chase their dreams, but for several runners it has led to compete at the highest levels of the sport. For example, Keira D'Amato was 12th at the U.S. Olympic Trials Marathon while racing in Tracksmith gear, which she leveraged into an eventual Nike sponsorship that led to her breaking the American record last year at the Houston Marathon. Similarly, 3,000-meter steeplechase athlete Mason Ferlic competed unsponsored in Tracksmith gear on the track and earned a spot on the U.S. team that competed in the Tokyo Olympics.
"We know as runners, there are no shortcuts to anywhere worth going, but I think a lot of brands—and they would never say this explicitly—take a lot of shortcuts in how they do things, whether it's with the products they're making or marketing campaigns," Fraioli says. "With Tracksmith, from the beginning, they have really prioritized authenticity and quality over quantity. They've never sacrificed the quality of their offerings, whether its products, events, experiences, in order to go big and appeal to a mass market. I think that was a major differentiating point, and I think that resonated with their customers and the people who feel most connected to their brand."
RELATED: The Running Shoes We're Most Excited to Try in 2023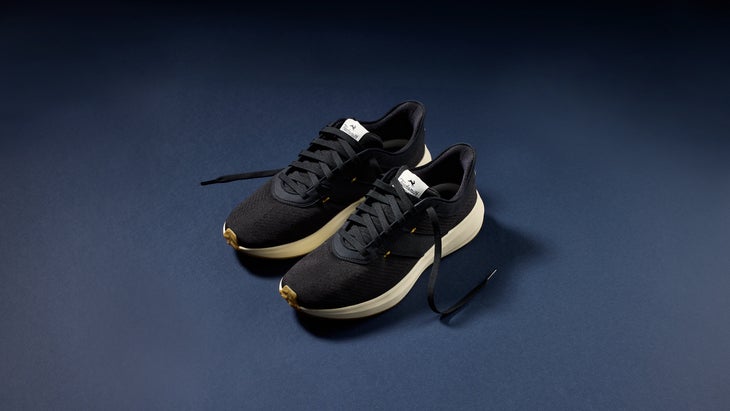 Forging Ahead into Footwear
Although Taylor is nearly 10 years into his role at Tracksmith, he says footwear has been on the brand's roadmap since it set out to be a full-fledged running brand. It was always just a matter of timing and when the company would have the resources, internal team, and the bandwidth to properly develop a shoe coherent with its image and likeness, he says.
"We're pretty particular in how we bring things to market," Taylor says. "We wanted to make sure it was the best version of what we could achieve. To be honest, it took a little bit longer than expected. I think entrepreneurs are eternal optimists, and in my original pitch deck, I thought we'd get to footwear in year three, and we're doing it in year eight. As we continue to execute our vision of being a global lifestyle running brand, footwear will play prominently into that strategy."
When Tracksmith started its initial foray into the shoe business, internally, more than five years ago, the first modern marathon super shoes hadn't even been released yet. But as soon as Nike unveiled its original models with carbon-fiber propulsion plates embedded in their midsoles in 2017, it signaled a massive shift in the industry that had every big running shoe brand consumed by the racing shoe category.
And while every brand eventually did launch their own versions of modern racing shoes, it created a hole in the training shoe category of the market. As Tracksmith worked behind the scenes on developing its new shoe, several other small brands entered the market, too, including Atreyu, Speedland, Norda, Nobull and Vimazi, while also giving rise to "athleisure" brands like AllBirds.
What sets Tracksmith's approach to shoes apart, says product line manager product line manager Brent James, is that its focus has been more about serving the needs of dedicated runners and less about the actual products. In other words, it got into footwear on its own terms and timeline without concern for wholesale sales pressures about timing, pricing, and quantities.
"Being authentic to running and runners, it's not always about those glamor race moments when you're achieving PRs or winning races," James says. "We know running is really about the work, and that's really communicated through the imagery we share and the blood, sweat, and tears we represent through each launch. Delivering a shoe that is along for that ride and helping you through that, and equipping you for that work, is what we set out to do first."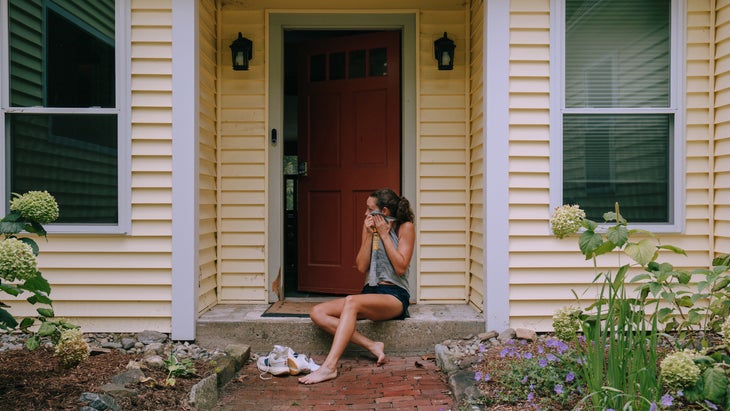 An Evolving Culture
Launching a footwear line, even if it's just one shoe, is no small task. In addition to gaining a company-wide competency of the footwear business and ramping up with new team members, Tracksmith also required developing new manufacturing partners and creating a distribution plan that doesn't, at least at the outset, include running specialty stores. Most of Tracksmith's apparel has been sold directly through its website, its original Boston retail store, and pop-up stores managed in New York and London.
Initially, the Eliot Runner will only be available through a similar network, although the brand's presence in New York and London has evolved into exquisitely crafted retail shops with the same boutique atmosphere as its Boston location. Additional pop-up stores might become part of the brand's marketing strategy, as well as wholesale distribution avenues.
Taylor and Eckel expect footwear to become a large part of Tracksmith's business going forward, but not overnight. While the brand has a lot of ideas about potential future models, for the moment, there's nothing else in the development channel. The brand will focus on pushing the Eliot Runner into the marketplace this spring and summer, while evaluating the feedback it gets from its unique distribution model.
"We want to be competitive with those brands within the mindshare of the consumers, for sure," Eckel says. "Whether that's at a literal shoe wall at a specialty store or somewhere else. We're confident in our abilities to make product that is as good or better than other brands out there. So yeah, we certainly think we can compete with those brands over the long-term."
Lead Photo: Courtesy Tracksmith