The Fairfield Girls' Team Legacy Lives On
An unlikely band of girls build strength, win a big city victory, and leave a lasting legacy.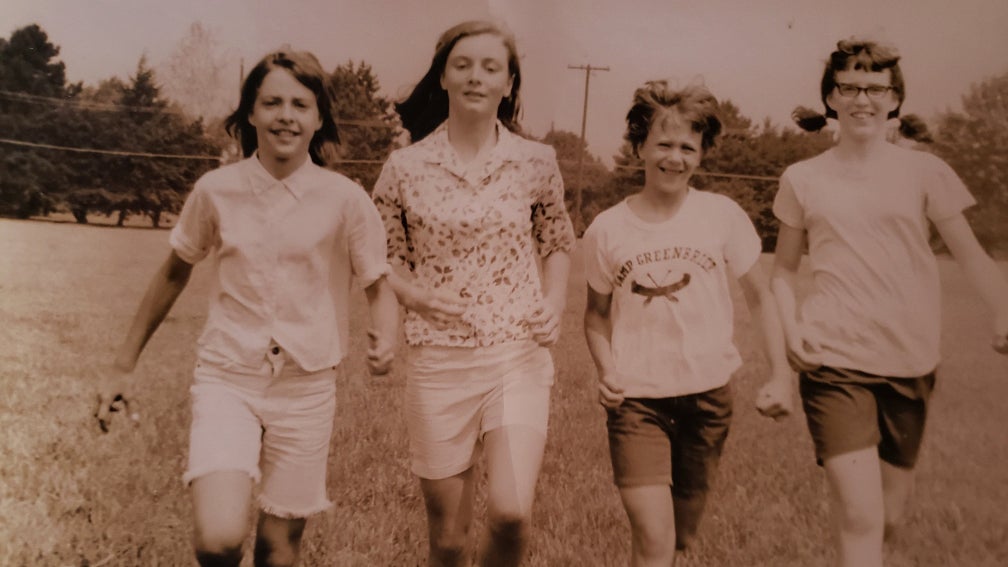 Heading out the door? Read this article on the new Outside+ app available now on iOS devices for members! Download the app.
When she lines up for the LK5K in Gettysburg, Pa., on Nov. 9, Ann Zapf will be doing so in remembrance of her sister Linda Kranias, for whom the race is named. As she ticks off the miles, she'll undoubtedly think back to a time when Linda used to run alongside her. Back then—in 1967 to be exact—the sisters were something of an anomaly.
This was pre-Title IX, which passed in 1972, so female running teams were few and far between, especially in rural Fairfield, Pennsylvania. But coach Bil Gilbert was an anomaly himself at the time, a coach with a vision of putting together a new community-based running team that included young women. They had an old pasture to train in, a bag of lime, and some stakes and twine with which to mark a 400-yard circle. He put out a call for participants via the local school teachers and administrators, then waited to see who would show. "If it weren't for Bil, none of this would have taken place," says Ann.
Linda and Ann were among the approximately dozen girls who did turn up at the appointed day and time, eager to learn what this whole track and cross-country thing was all about. "Everyone was welcome," says Ann. "No one knew anything about running."
But as they began training and learning, something magical happened: Gilbert was able to find the pearls in the shells, Linda and Ann among them.
First Females Get Fast
The official team name was the Fairfield Striders and they were a registered AAU team, but most people referred to them as the "Fairfield Girls." Within about three weeks, Gilbert took the team to their first meet in nearby Biglerville. There, they set some firsts for the town of Fairfield, taking home hardware in "dashes," jumping, and even a relay. A local coach with strong experience under his belt took notice, and planted the seed with Gilbert that he register a female relay team in the upcoming Chambersburg Relays.
In those pre-Title IX days, the female relay category was squeezed in between the boys' races, an afterthought. Most of the participants were older teens, making the odds of a team full of 11- to 14-year olds being competitive particularly small. But when Gilbert posed the idea to the team, the girls worked hard to be among the select four to make the trip to Chambersburg.
The team showed up in newly tie-dyed shirts, standing apart from the other teams in their official matching shorts and singlets. Not surprisingly, they were also in possession of a large case of nerves, but Ann says Gilbert managed that well. "He was a practical coach," she says, "and he had to work hard with us to help with our confidence."
While no miracle winning performance came out of Chambersburg for the rag-tag group from Fairfield, they weren't embarrassed, either. From there they gained some of that much-needed confidence, and Gilbert decided to take things a step further, coordinating fundraising in the community to purchase uniforms and cleats for the girls. They entered more meets along the east coast, and eventually, the Fairfield Girls were ready to take on the big guns at the AAU meet in Van Cortlandt Park, New York City.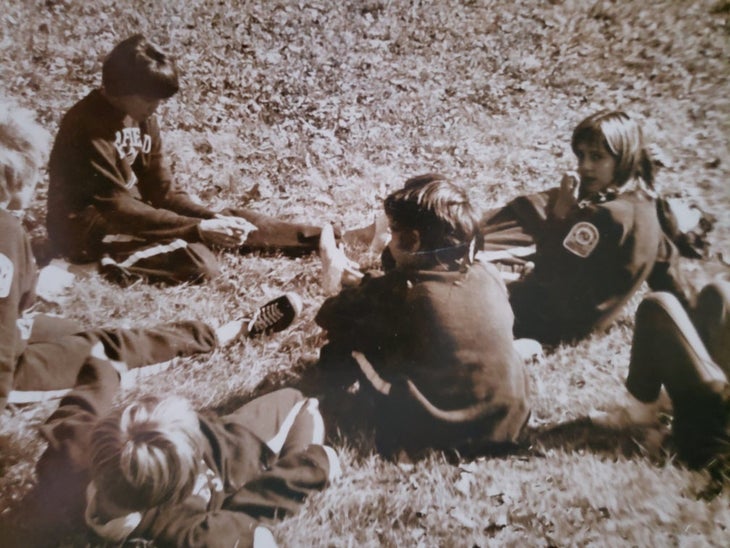 Somehow that group of little girls from the middle-of-nowhere brought home the relay trophy from New York City. "We didn't realize how good we were," says Ann. "We were in awe of everyone else and felt like underdogs. Even after winning, we didn't get big heads."
Linda's Legacy
Ernie Kranias, Linda's widower, will tell you that a big head was the last thing Linda would have ever exhibited, in any aspect of life. "She was just so humble," he says. "She never mentioned to me how talented a runner she was—I only learned it after asking her, not the other way around."
After the Fairfield girls graduated high school, they scattered and moved on with their lives, but some of them kept running. Ann in particular, developed a love of the sport. "I ran pretty much every day from 1980 until 2011, until health issues got in the way," says the now 65-year-old teacher's assistant. "It was my mind vacation."
For her part Linda decided to return to some running in 2012. Not surprisingly, she asked Ann to help her get back into the sport. "We went to the store and got her some new running shoes," says Ann, "and then she started back with some walk/runs."
A few months later, in January of 2013, Linda received a diagnosis of breast cancer, and fighting her disease took all she had. She passed away in July that year at the age of 59.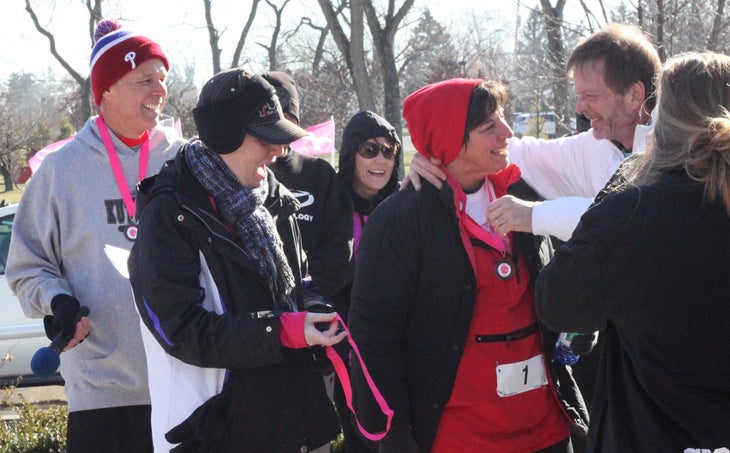 Within a few months, the idea of a 5k to honor Linda came from her friend, Stacy Hobbs, a nurse who met Linda during her treatment and was inspired by her. Ernie was on board and in that first year's event, they raised $12,000. "When Linda was going through treatment, we kept seeing families who were heavily impacted financially by their diseases," he says. "I knew that she would want all the money going to them, not to some organization."
In the first five years of the event, the LK5K has donated $85,000 to these families and the race draws a few hundred participants each year. When she thinks about Linda, Ann knows just how her sister would feel about the event. "She never focused on herself," she says. "She would be blown away."
From PodiumRunner
Trending on Outside Online