In Stride
The Dirt on All Things Trail Running
Tips and tricks for off-roading noobs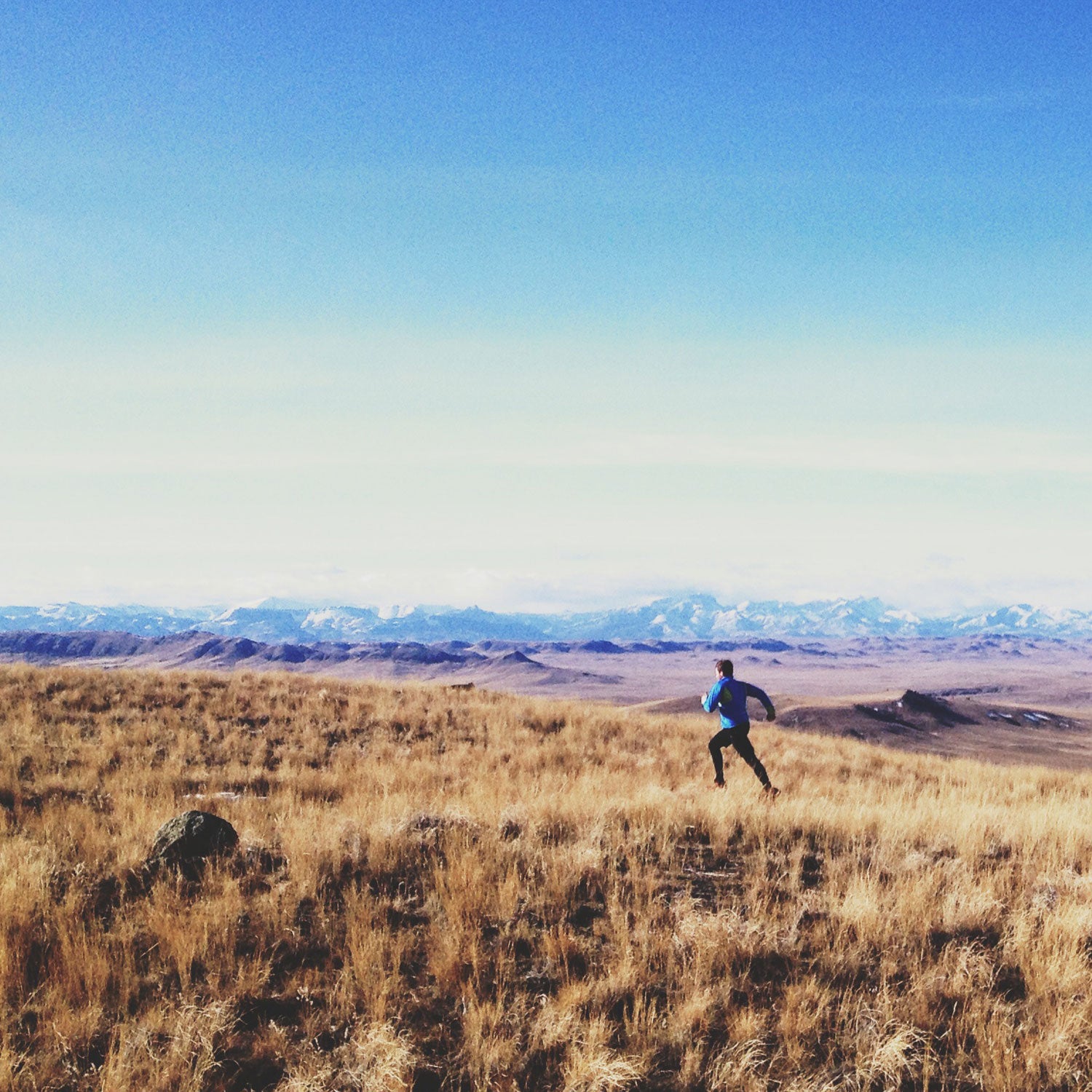 the little red house/Flickr(Photo)
Heading out the door? Read this article on the new Outside+ app available now on iOS devices for members! Download the app.
When it's time to go for a run, Lisa Jhung heads to the trails. The 42-year-old freelance journalist started running when she was 17 and dreamt of walking on to U.C. Santa Barbara's volleyball team. To be considered, the San Diegan had to run a timed mile. "I had to get into shape for it, Jhung says. "I started running on the beach. It never really occurred to me to run on the roads—I just wanted to go somewhere pretty and inspiring."
She made the team with a 6:15 mile, but quit after a year of sitting on the bench and kept running to stay active—off road, of course. Now, she's turned her decades-long passion for trails into a new, illustrated book designed to help fellow runners ditch the asphalt called Trailhead: The Dirt on All Things Trail Running. We caught up with Jhung to get schooled in the finer points of running dirty—and why you don't have to be an ultrarunner to enjoy the trails. 
OUTSIDE: What is one advantage you get trail running that you don't get from the roads?
JHUNG: For one, it's a car-free experience. You are exposed to a lot more nature. You have a lot more wildlife. Trees, blue skies, and birds. You don't have traffic or stoplights. That is the mental benefit of being out in nature. There are all these studies how nature combats depression and gives you oxygen from trees. You get more of that on the trail. 
When you run on a technical trail, you are forced to be in the moment, focusing on where you place your feet, which is a nice mental break from your day. And then physically speaking, softer surfaces are better on joints. The uneven terrain strengthens a person's body differently than repetitive steps on a road. There are great benefits like the overall sense of adventure you get on a trail that you don't necessarily get on a road.
"The point I'm trying to get across is that a mile on dirt makes you a trail runner. You don't have to run hundreds of miles. You don't have to run up the steepest trails."
What advice would you give to a new trail runner?
Don't be intimidated by trails. There are all sorts of trails. You can walk on paths where people walk their dogs and benefit from the softer surface. If someone hasn't gone on a trail run because they are intimidated by twisting their ankles, there are sections in the book about strengthening your ankles before you run on the trail. Every time you run on an uneven surface you are strengthening the ligaments and connective tissues. 
Why write this book now? Haven't people been trail running for decades?
Trail running is growing in popularity. I think that a lot of people are intimidated by it. I think a lot of people associate trail running with ultrarunning. The point I'm trying to get across is that a mile on dirt makes you a trail runner. You don't have to run hundreds of miles. You don't have to run up the steepest trails. A lot of people can enjoy trail running on smooth paths and enjoy all its benefits without being uber competitive or overly adventurous. 
Why illustrate the book?
I didn't want to write a straightforward "how-to" book. My goal was to make it entraining, but also very visual—hopefully witty and humorous. Trail running is fun, so an entertaining book fit the bill. 
How do you feel about gear on the trails?
With running you shouldn't need that much gear to participate. You can run barefoot or you can run in your beat-up old running shoes. But gear in trail running can make a person more comfortable. For example, you could buy a pair of trail-running shorts with a different pocket–that's ideal to stash a car key and not lose it on the trail and be stuck out there all day looking for it. And there are things like socks that extend past the ankle bone and help keep out pebbles and dirt that could irritate you. There's also a whole section in the book about what makes a trail-running shoe a trail-running shoe. It isn't imperative, but trail-running gear makes things more comfortable for you out there.
Someone that wrote a book about trail running has got to have her own favorite trail. What's yours?
Here in Boulder [where Jhung currently lives], I like running Mount Sanitas and the Chautauqua Trail. But when I'm travelling I crave trails. Like where my parents live in San Diego—I crave that beach run. There are trails all over the country that I crave. But I love running on the beach—love it.
Lead Photo: the little red house/Flickr
Trending on Outside Online