In Stride
The Dirty Business of Track and Field
Leaked documents show running's doping problem is almost as bad as cycling's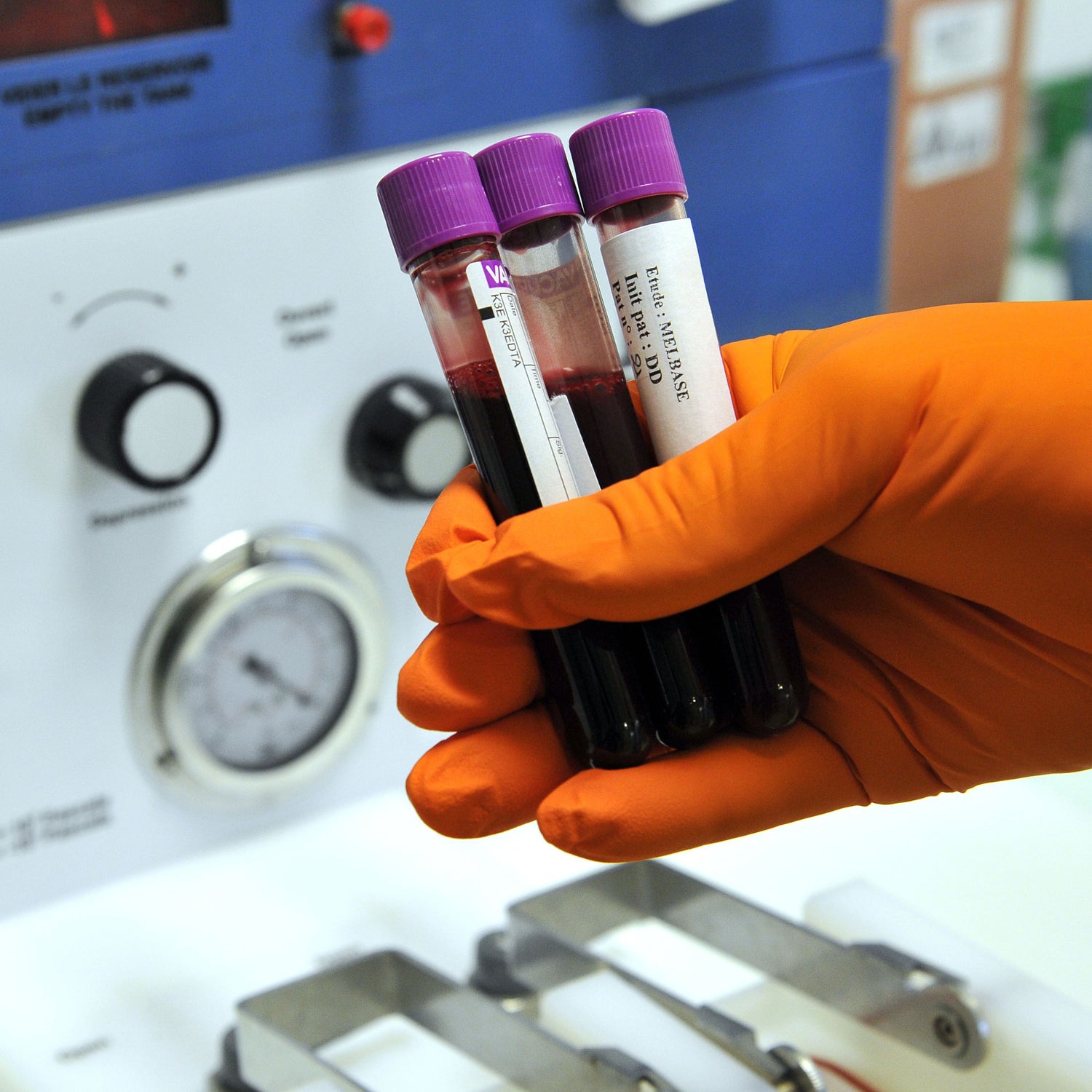 Heading out the door? Read this article on the new Outside+ app available now on iOS devices for members! Download the app.
This weekend, British newspaper The Sunday Times and German TV station ARD published a joint investigation about blood-test data taken between 2001 and 2012 from 5,000 elite track and field athletes around the world. (You can read the Sunday Times's report here, or watch ARD's documentary here.) The report contains a trove of disturbing information about the number of athletes likely taking performance enhancing drugs, and the extent to which the IAAF may have ignored it. Here's what you need to know: 
What's in the data? Hajo Seppelt, the ARD journalist who has previously reported on doping in track and field, obtained the database and sent it to the Sunday Times for analysis. They recruited two prominent biological passport experts, Robin Parisotto and Michael Ashenden, to analyze the files for the types of abnormalities that may indicate doping. Parisotto and Ashenden found that around 800 of the samples, or 16 percent, showed evidence of blood manipulation—likely EPO use or blood transfusions. That number confirms other research on doping in track and field: in 2011, a scientist named Pierre-Edourd Sottas analyzed 7,000 blood test samples and found that 14 percent showed evidence of doping.
The best runners cheat more. (Or more likely, cheating makes you fast.) The Times's analysis found higher concentrations of dopers when they looked at medalists from the Olympics or World Championships. One-third of the medalists had recorded suspicious values at some point in their careers, and one-sixth recorded highly suspicious values.
Eastern Europe has problems. When Parisotto and Ashenden looked at where the dopers came from, they found big differences in the countries from which the samples came. Thirty percent of the Russians who submitted samples—and eighty percent of the Russians who won medals—showed signs of cheating. (Sottas also found that doping varied significantly by region.) Some countries came out looking pretty good: only 4 percent of British athletes appeared to be doped, and 5 percent of Americans. New Zealand had the lowest number, at 2 percent. Kenya, which dominates marathon running, came in at 11 percent.
Milers have problems, too. Of the 54 medals awarded in the 1,500 meters, 29 went to runners flagged by Parisotto and Ashenden. The next worse event was race walking, which is dominated by Russia, with 28 tainted medals. Interestingly, there were relatively fewer dopers in the longer events: 15 apiece among 5,000 meter, 10,000 meter, and steeplechase runners, and only six among marathoners. 
What did the IAAF cover up? Parisotto and Ashenden identified some 70 athletes whose samples showed serious, even dangerous, levels of blood manipulation. Ashenden called them "grotesque in their extremity, some of the worst I've ever seen." How did these athletes escape drug bans? There are several plausible answers. The first relates to how anti-doping officials use blood tests. To prove doping, scientists need to show that there is a 99.9 percent chance that the athlete has taken drugs. That requires clear evidence of doping—blood profiles that aren't naturally possible—and for that, scientists typically need to obtain several blood samples over several months. (The rules are designed to ensure that innocent athletes don't get caught in the system, but they also make it easier for dirty athletes to avoid bans. Like it or not, this has been a feature of the biological passport since it was created.) The database contains an average of 2.4 tests per athlete, which wouldn't be enough to prosecute bans if the tests were distributed evenly. But officials could have used the tests to home in on suspected cheats. For example, a runner microdosing EPO might show evidence of blood manipulation below the threshold for a ban, but then be targeted with extra urine tests, which are cheaper than blood tests. 
The second answer may be corruption. Last winter, Seppelt published evidence that the marathoner Liliya Shobukhova tried to bribe IAAF officials after leaning that she failed a biopassport test. Four IAAF officials were fired or resigned after the report. The IAAF has also been accused of inadequately funding drug testing, and many people believe the organization should not be in charge of testing athletes at all—promoting track and field sometimes conflicts with the IAAF's role policing cheaters, especially when big-name athletes are involved. Earlier today, the IAAF published a lengthy response to the reports' allegations. "There is no perfect system for catching drug cheats, but the IAAF has been at the forefront of drug testing for many years," the statement reads. "[M]ore athletes have been banned for cheating by the IAAF than all other sports federations and national anti-doping agencies put together." The statement does not directly address the 70 athletes referenced by Parisotto and Ashenden, but it does detail several cases in which the IAAF pursued bans or further testing for athletes referenced in the Sunday Times articles.
What does this mean for the sport? Many news reports have written about the database in apocalyptic terms, but I'm not sure it's all bad news. The database's existence isn't a surprise—after all, Sottas published research on similar data four years ago and found similar results. And the new data may actually show a small reduction in doping after the biopassport was widely introduced in 2009. Only ten medalists at the London Olympics had abnormal profiles, compared to 19 at the 2008 Beijing games and 21 at the 2005 World Championships.
Finally, there's an important question about how Seppelt and the Sunday Times framed their stories. In some years, Seppelt says, athletics has had a higher proportion of abnormal blood values than cycling. That was an eye opener. But it matters who you're talking about when you refer to track and field athletes. Russian middle distance runners and race walkers appear to be among the dirtiest athletes in the world. Though discouraging, that's been an open secret for more than a decade. On the other hand, marathon runners, many western athletes, and 2012 Olympians come out looking okay. And while a large segment of Seppelt's documentary focused on the availability of EPO in Kenya, only 11 percent of Kenyan samples were suspicious. That number should be lower, but at this point I'm not sure it means there's a crisis.
Lead Photo: Bebert Bruno/AP Images