Shadrack Kipchirchir: How to Build a Champion
Kipchirchir, who leads the U.S. team into the IAAF World Cross Country Championships this week, has arrived at the top of American distance running nine years after showing up as a college freshman.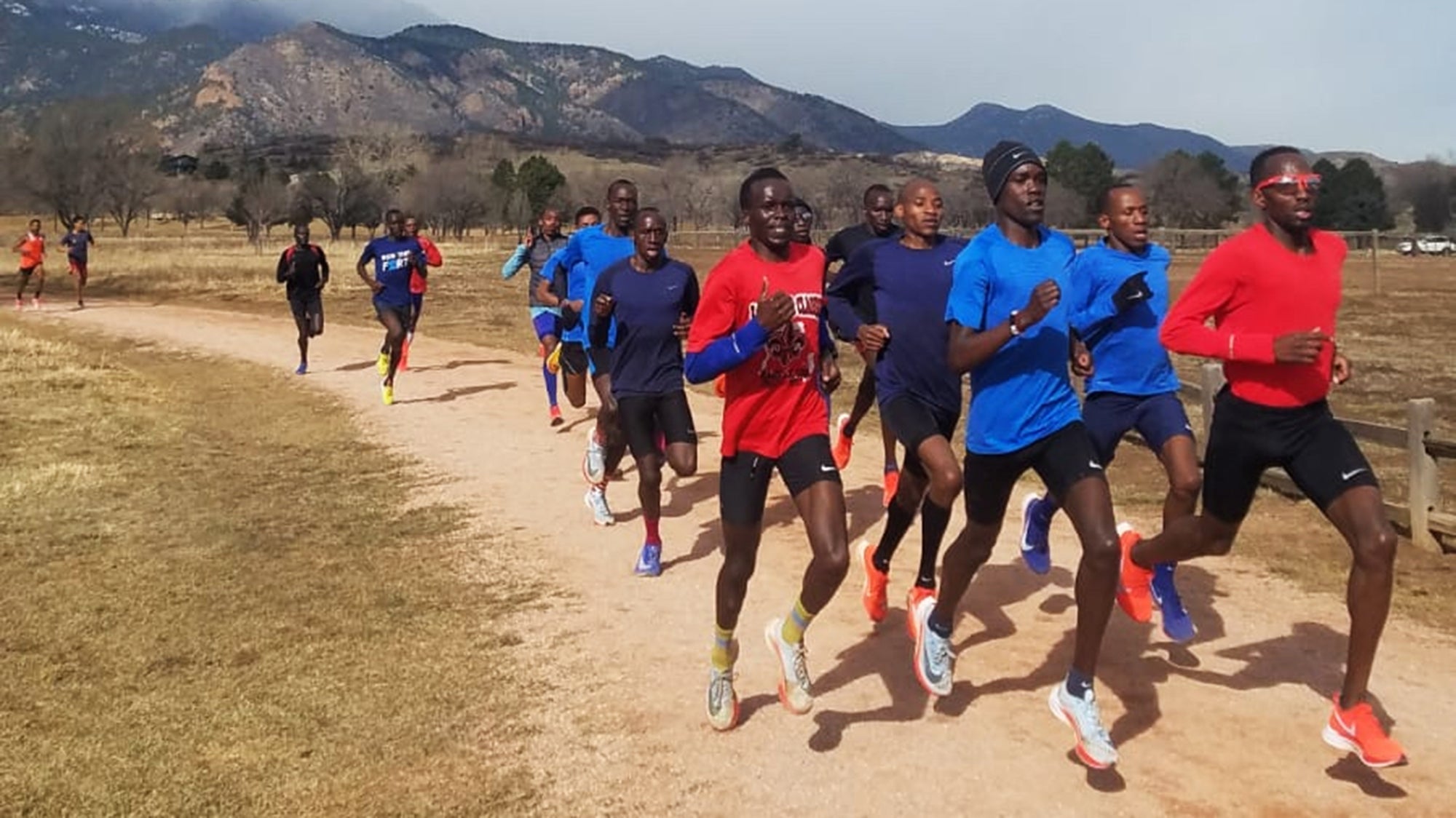 Heading out the door? Read this article on the new Outside+ app available now on iOS devices for members! Download the app.
Without a lot of fanfare, Shadrack Kipchirchir has emerged as one of American's premier distance runners today. The current U.S. Cross Country champion, Kipchirchir won the US 10-mile and 5K championships in 2018. Now 30, and a Nike-sponsored member of the American Distance Project, Kipchirchir will lead the US senior men's team at the IAAF World Cross Country Championships in Aarhus, Denmark on March 30.
Kipchirchir has been quietly, methodically laying a solid distance foundation since he graduated from Oklahoma State in 2014. He made the World Championship team at 10,000 meters in 2015 and 2017 (where he set a PB and #3 all-time US mark of 27:07), the Olympic team in 2016, and World Cross Country in 2017. But often, he's finished as the bridesmaid.
If nothing else, however, he's patient. And he always has a plan.
Back in 2016, Shadrack Kipchirchir and his wife, Elvin Kibet, already had a house, a car, plants in the window, Kipchirchir's Olympic jersey on the wall. He had a job and a running career. He had investments. For a 27-year-old who'd arrived in this country as a college freshman carrying a suitcase only six years prior, he was impressively established. Not flashy but solid, bankable. Circumstances like that don't just happen.
His success has not been built in a flash of glory, but patiently, brick by brick.
A Means to an End
The middle child of nine in Eldoret, Kenya, Kipchirchir's earliest dreams were pragmatic—no soccer star or rumbling truck driver for young Shadrack. "As a kid, I wanted to be a civil engineer," says Kipchirchir, who majored in construction engineering at Oklahoma State. "I loved to make things out of mud and wires—roads and bridges and buildings."
Unlike their American cohorts, few Kenyans run in high school, he explains. "St. Patrick's in Iten is an exception. Most Kenyan high schools don't support running at all. It's a boarding school—you live there—and you do sports for fun, not competitively. I played a lot of soccer."
In fact, Kipchirchir's first experience with running came after high school in 2009 when he joined a training camp with others hoping to earn an athletic scholarship from a US college. It was a path his older brother had already taken.
"In Kenya, you have to pay for school," he says, "but if you get a scholarship to the US, you get free tuition. It's a pretty good deal. Most Kenyans run to get a college education, but it was not easy—you had to run fast and do good in school. You had to balance training and studying."
His efforts paid off. Nine months later, Kipchirchir was offered a scholarship at Western Kentucky. He was All-American in cross country as a freshman.
Falling in Love
"Honestly though, I didn't love running," he says. "It was still just a way to get an education. Then I transferred to Oklahoma State and joined this amazing cross country team. Dave Smith [Oklahoma coach] was really nice; everything changed. Training with this amazing team, I fell in love with running."
Making steady progress, he came into his senior track season with a 29:08 best at 10,000 meters. For many NCAA runners, that would have been ample indication of post-collegiate potential, but Kipchirchir was more cautious than most US kids, more aware of the opportunities he'd been given, and of not throwing those opportunities away. "He always tries, in his own way, to pay back what he feels he has been given," Oklahoma State coach Dave Smith told ESPN.
Again following in his brother's footsteps, Kipchirchir set his sights on joining the Army, and the Army's WCAP program, as a way to continue running and serve his adopted home. But WCAP's time standard was 28:15.
"I did not give myself an option," he said. "I thought, 'Shaddy, you have to run this time in order to run after college.'"
Dropping nearly two minutes from his 10,000-meter PB, Kipchirchir posted an eye-opening 27:36, which not only satisfied the WCAP qualifier by a wide margin, it showed him that running could be a legitimate career for him. He never thought about returning to Kenya after college. "After college, that's where life starts. I saw a lot of opportunities here," he says.
Elvin Kibet had followed a similar path from Kenya, earning a scholarship to the University of Arizona. She and Kipchirchir met at cross country pre-Nationals in 2010, and knew immediately they'd found their life partner. Maintaining a long distance relationship, they married in November of 2014.
A New Band of Brothers
In the summer of 2014, Kipchirchir headed to basic and then advanced Army training—in his case, preparing for a position as a finance management technician. "It required a lot of math, and I love math," he says.
He and fellow WCAP member Paul Chelimo were originally posted in Portland, Oregon with coach Dan Browne. But in 2015, they were moved to Fort Carson in Colorado Springs where they train with Scott Simmons and members of the American Distance Project.
Simmons credits year's long consistency, and more recently, sprinter-like speed work with Kipchirchir's tick up from also-ran to champion. "Shadrack is considerate about everything," Simmons says. "Coaching him is great because of that. He's a fun guy in person, but he's definitely focused on what he needs to do."
Maybe it's his immigrant experience that takes nothing for granted, or maybe it's Kipchirchir's pragmatic nature, but from the first paycheck, he sought to invest, to put down roots, and lay a foundation for the future.
"Running, it's a short career," he says. "You have to get a lot out of it in a short time. I save a lot. I thought I should buy now [2016] instead of renting, so I decided to invest in my house."
In February, Kipchirchir turned 30, a startling reminder of the ticking clock and how much ground is yet to be covered. And, as always, he has a solid plan: "After running I'll go back to my college degree, construction engineering. I still love building things."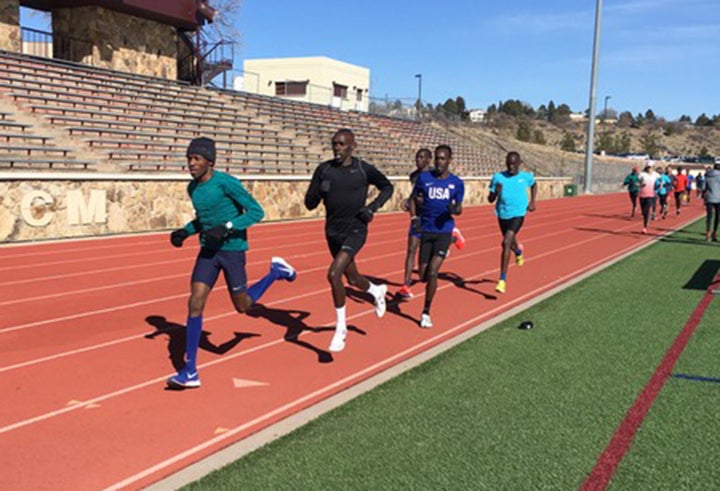 Proudly Wearing the Colors
Many of the WCAP and ADP runners also bought homes; most are married, some have children. They're a close knit group, battle buddies as they say, and while Kipchirchir often ends up racing one of his teammates for the win, there's a sense of cooperation rather than competition.
"They're all focused on the top level. They're very supportive of each other," Simmons says.
Kipchirchir, like others in the WCAP program, has drawn both attention and criticism from the running community. Having served for four years, in May 2018 he opted not to re-enlist in the Army. In an Instagram post, he wrote: "This was hard for me given the amount of people who may believe this was all about a fast track citizenship to become an American Citizen. I just wanted to say it was never about that. I will forever be proud to have served in the U.S. Military and am beyond grateful to continue to live out everything this country represents."
If he's not American enough for some Americans, he's also not quite Kenyan enough according to some Kenyans. Noting that five of the six Team USA senior men's team headed to World Cross Country are Kenyan-born, Athletics Kenya member Barnaba Korir quipped to the Kenya Tribune, "It is a plus to have Kenya 'B' line up in Aarhus since it shows Kenyan athletics exports are making a mark for themselves in the world…our focus should be on the Ugandans and the Ethiopians, without underrating the rest of the Kenyan-born international athletes."
"I don't care what anyone writes. There's a lot of negativity on social media," Kipchirchir says. "I care about my teammates. We have one goal—to do good at World Cross and represent the US. We've had a good build-up over the winter; we're at the same level of fitness so the spread will not be more than 10 seconds between us. That's important. We're going with one heart—we're going to place high as a team."
From PodiumRunner
Trending on Outside Online