Fit Stops
Turn your vacation into a full-body recalibration with these performance-enhancing getaways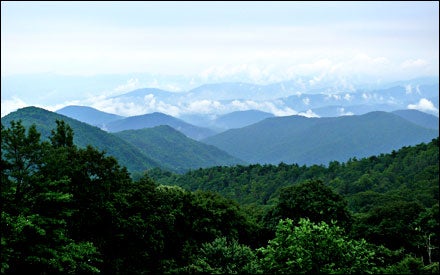 Heading out the door? Read this article on the new Outside+ app available now on iOS devices for members! Download the app.
Zap Fitness
Guinea Pig Labs
Find out how fit you are at these three performance-testing facilities:
Meredith College's
Human Performance Laboratory
, in Raleigh, North Carolina, offers body-composition analysis and an endurance test that determines substrate utilization—the number of calories burned at different workout intensities (5;
humanperformancetesting.com
). Colorado's
Boulder Center for Sports Medicine
measures VO
2
max and lactate threshold. Physiologist Neal Henderson also performs a Wingate test to determine whether cyclists are better suited to sprinting or climbing (5;
bch.org/sportsmedicine
). S…
Blowing Rock, North Carolina
Best For: Decent runners who want to start breaking ribbons
A Reebok-sponsored running camp in the Blue Ridge Mountains, Zap Fitness was designed to train Olympic hopefuls. But the six-year-old retreat also welcomes amateurs? of all levels. Guests come for weeklong visits, during which they train with would-be Olympians on three-to-ten-mile morning runs through Moses H. Cone Memorial Park. Coach Peter Rea teaches proper running form for hills and flats, and runners take yoga classes and receive massage therapy. Evening recovery sessions include bluegrass performances by local musicians. Accommodations are spare—the bathrooms are shared—but that just makes it easier to wake up and run. From $720 per week; zapfitness.com
Athletes' Performance
Tempe, Arizona
Best For: Boardroom windbags
When fitness expert Mark Verstegen opened Athletes' Performance in Tempe in 1999, his goal was to surround elite athletes like Mia Hamm with the top conditioning coaches, nutritionists, and physical therapists in the country. Over the past seven years, Verstegen has opened facilities in Los Angeles, Las Vegas, and Gulf Breeze, Florida. And last year he opened his Tempe headquarters to laymen. Athletes' Performance's Executive Experience is a four-day workshop during which clients set high goals—say, running a sub-three-hour marathon—then learn how to achieve them in a 30,000-square-foot fitness center. Visitors—mostly competitive execs with cash to burn—are tested for VO2 submax and body fat and guided through two-a-day workouts alongside pros. Meals double as nutrition seminars, and guests leave with three-month training schedules in hand. $7,500 for workouts and meals; athletesperformance.com. Stay at the Phoenician resort in Scottsdale, and try to resist the seared foie gras. Doubles from $760; thephoenician.com
Body Storm
Kona, Hawaii; Puerto Vallarta, Mexico; Montezuma, Costa Rica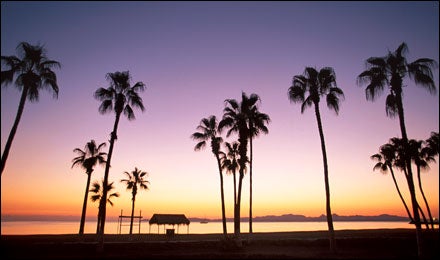 Best For: Lovers of sand, surf, and sweat
Body Storm, a cooperative of Whistler, B.C.–based trainers, hosts one- and two-week beachfront fitness intensives in Hawaii, Mexico, and Costa Rica each spring and fall. Clients, who range from pro mountain bikers to soccer moms, never know what they're in for. The morning might begin with core-focused weight training or a hike on the beach, then progress into Pilates or vinyasa yoga, with activities like surfing, snorkeling, or river tubing in between. From $1,500 per week, all-inclusive; bodystorm.ca
Shaolin Wahnam Mountain Retreat
Pérez Zeledón, Costa Rica
Best For: Athletes who say "Om"
Christian Bale in Batman Begins, Uma Thurman in Kill Bill, Vol. 2—Hollywood loves the lone warrior venturing into the mountains to get whipped into shape. But that's just for the big screen, right? Not exactly. At the Shaolin Wahnam Mountain Retreat, which sits 4,900 feet above sea level on the border of Costa Rica's Chirripó National Park, you'll learn the secrets of qigong, a meditative practice cultivated by sixth-century Shaolin monks, and the martial art tai chi chuan. But the weeklong retreats aren't about winning street fights. They're about improved skeletal alignment, circulation, and balance. Guests stay in casitas near the Talari River. From $1,600 per week, all-inclusive; shaolin-wahnam-center.org
The Lodge & Spa at Cordillera
Edwards, Colorado
Best For: Men who moisturize
There aren't many "mancation" outfitters we'd endorse without a slight cringe. But RockResorts, a high-end Colorado-based hotel chain that combines pampering with adventure, makes a notable exception. At the Lodge & Spa at Cordillera, RockResorts' hideaway 15 miles west of Beaver Creek, you'll spend your days skiing, hiking, or ice-climbing on steep routes in East Vail. Afterwards, you'll hit the spa, where the staff specializes in skin-refreshing rubdowns with names like Gentle Rain and Sweet Earth. If that sounds too, um, delicate, opt for the 75-minute Mountain Man treatment, which involves being scrubbed down with sea salt, dried sugarcane, and magnesium-oxide crystals. Dinner consists of broiled salmon fillets the size of a forearm; if you can get it, stay in the Cordillera Suite, a 600-square-foot, two-room crib with a king-size bed, a gas fireplace, and a stone-and-glass Jacuzzi. From $409 per night; rockresorts.com
IMG Academies
Bradenton, Florida
Best For: The golf-and-tennis set
The Four Seasons of fitness travel, IMG's International Performance Institute occupies a 300-acre campus near Sarasota Bay and combines intense physical and mental conditioning with micronutrient instruction. Clients have access to a full-service spa and work out alongside pro athletes—Kobe Bryant and Maria Sharapova have both trained here. IMG earned its rep by developing tennis stars like Andre Agassi, and it still has some of the best coaches in the country. Guests looking to fortify their backhands can enroll in the Pro Max program, which combines tennis training with massage therapy and videotape analysis. Visitors wanting more luxury can stay near the golf course in three-bedroom villas with private pools. $2,225 for five days of workouts and meals; villas from $495; imgacademies.com
Mountain Athlete
Jackson, Wyoming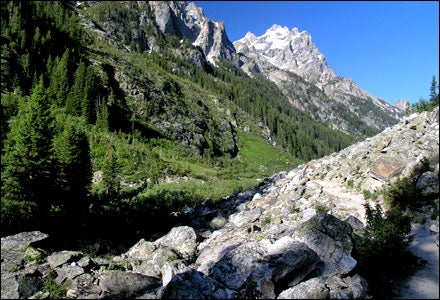 Best For: Guys who work out in Carhartts
"The best mountaineers have great sport-specific strength," says conditioning coach Rob Shaul, "but they lift like little girls." Shaul, 39, hopes to help them overcome that at Mountain Athlete Gym, an unorthodox fitness center he opened last year. Jackson Hole Mountain Guide pros like Stephen Koch have become regulars at the gym, where Shaul makes climbers go on mile-long runs while dragging 135-pound tractor-trailer tires. "We make climbers feel more bulletproof," says Shaul, a certified trainer with Cross Fit, a conditioning program used by military special-ops. The Rambo treatment works: Some clients have begun climbing a full grade higher than their previous bests. $25 per day; mtnathlete.com. Recover in the rooftop hot tub at Hotel Terra, Teton Village's new LEED–certified eco-resort. Doubles from $200; hotelterrajacksonhole.com
Express Train
With Chris Carmichael
Road Work

Stay fit while you travel with this 35-minute, weight-free routine
THE WORKOUT:
Push-ups Do as many as you can in 30 seconds. Rest for one minute and repeat twice.
Reverse Crunches Lie on your back and bring your knees to your chest as many times as you can in 30 seconds. Rest for 30 seconds and repeat twice.
Windshield Wipers Lie on your back and raise your legs straight up. Lower them to the floor on one side, then raise them over your center and down to the other side. Continue for one minute. Rest for 30 seconds and repeat twice.
Forward and Side Lunges Start at one end of a hallway, step forward into a lunge, and lower your hips until your front thigh is parallel to the ground. Bring your back leg forward until you're standing, then lunge with that leg. Continue until you reach the far wall. Turn 90 degrees to your right and side-lunge back to your starting point, leading with your right leg. Do another length of side lunges back to the far wall, this time leading with your left leg. Turn and do one more length of forward lunges.
Stair Bounding Start at the bottom of a staircase of any size and bound up two stairs at a time (three if possible). Turn and descend as quickly as you can. Continue without stopping for two minutes. Rest for one minute and repeat twice.
Stair Sprints Start at the bottom of the stairs and sprint to the top, hitting every step this time. Walk back down at a moderate pace. Continue without stopping for two minutes. Rest for one minute and repeat twice.