In Stride
How Bad Is Distance Running's Doping Problem?
After last year's Boston Marathon winner tested positive, the running community asked: Does Kenya have a doping problem? Does the world?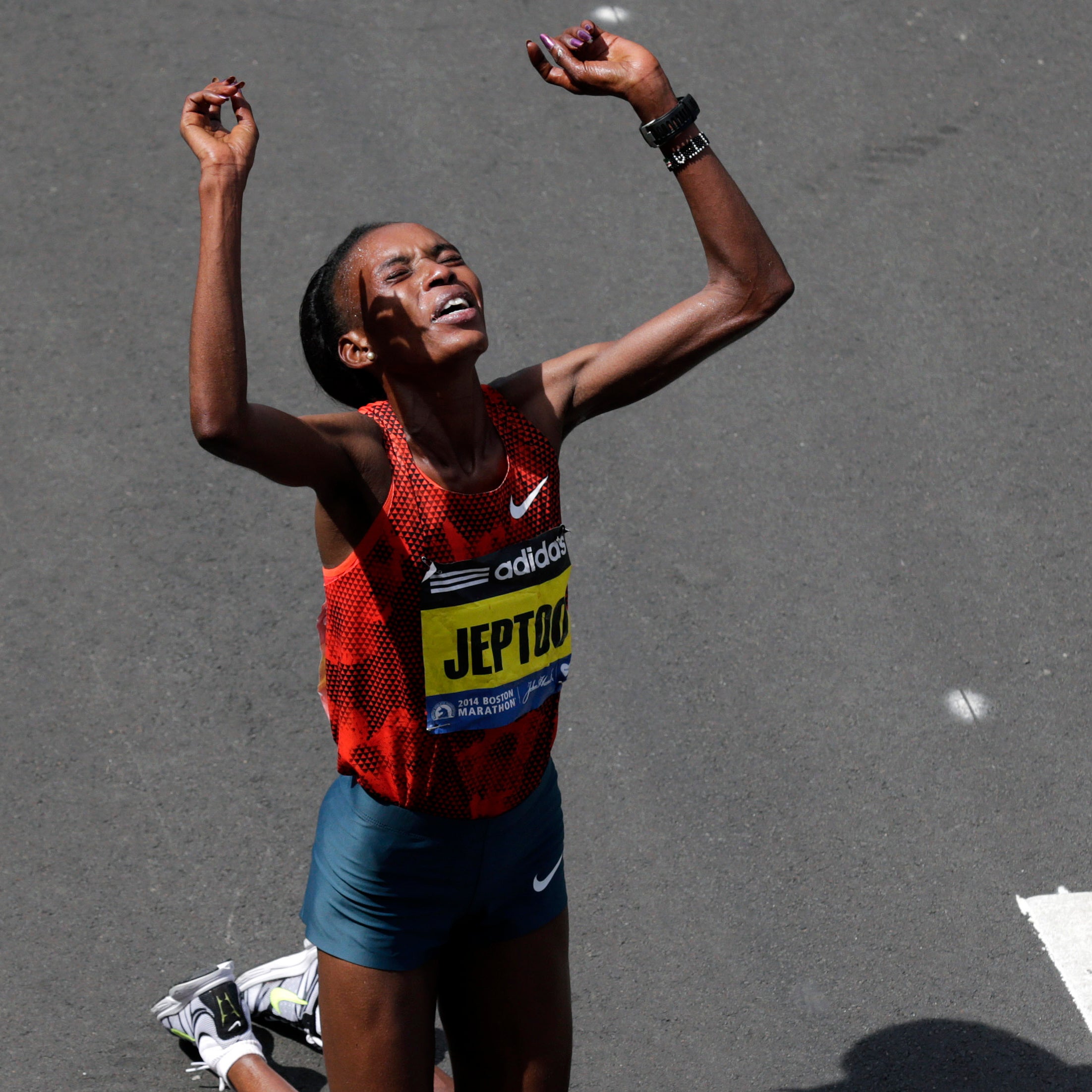 AP(Photo)
Heading out the door? Read this article on the new Outside+ app available now on iOS devices for members! Download the app.
Last November, on the eve of the New York City Marathon, the running world received some shocking news: Rita Jeptoo, the three-time winner of the Boston marathon, and the most dominant marathon runner in the world, had tested positive for EPO. Jeptoo, who is a 34-year-old Kenyan, would face a two-year ban.
Anti-doping officials have been especially worried about drug testing in Kenya and Ethiopia, the two countries that produce most of the best male runners in the world and a good portion of the best female runners. Neither country has an effective national anti-doping agency, and independent agencies can't conduct blood tests in either country because there isn't a World Anti-Doping Agency-accredited lab in the region. But neither country has ever seen many athletes test positive, and for years many people assumed that Kenyans won marathons simply because they were better runners. After Jeptoo's positive, that assumption began to seem naïve.
Less than a month later, a German investigative journalist named Hajo Seppelt released a documentary alleging that Liliya Shobukhova, a 2:18 marathoner from Russia, banned in 2014 under the biological passport, had attempted to cover up a positive test by bribing an official at the International Association of Athletics Federations. The two stories hit like one-two punches, prompting many to reconsider a long-simmering question about whether running—like cycling in the mid 2000s—is on the verge of a major, sport-wide doping scandal.
---
To answer that question, it's worth remembering how bad the situation was in professional cycling during the early part of last decade. Between 1998 and 2012, one third of the top ten finishers at the Tour de France tested positive for or admitted to doping, and many in the sport believe that a lot more were involved but never caught. By contrast, there's little proof that most international competitive distance runners are cheating.  Even so, "cleaner than cycling" is a dismayingly low bar to clear, and there is strong evidence that some runners are engaged in systematic doping and winning big races as a result.
There's little proof that most international competitive distance runners are cheating.
The best information about doping's prevalence in running comes from WADA and the IAAF, which have made two big scientific efforts in recent years to estimate how widespread the practice is. In 2011, Swiss researcher Pierre-Edouard Sottas, who is now a consultant for WADA, analyzed more than 7,000 blood samples from some 2,700 track and field athletes. The samples were anonymous but sorted by region, to allow for changes in blood chemistry that are produced by altitude. The sample included athletes from all disciplines, not just distance runners. Sottas used the same analytic tools available to testers under the biological passport, and he found that samples from 14 percent of the athletes he examined showed signs of blood manipulation. But there were huge variations between regions. Sottas found that 48 percent of athletes in one region had suspicious results, and in another, he estimated a prevalence of 1 percent.
Also in 2011, researchers working for the IAAF and WADA asked athletes at the World Championships and Pan-Arab Games to complete anonymous surveys about their performance-enhancing drug use. According to a New York Times article published in 2013, 29 percent of the athletes surveyed at the World Championships said they had doped within the past year. That number was even higher—45 percent—at the Pan-Arab Games.
Currently, only a small fraction of professional runners are banned. On the IAAF's most recent list, which includes all track and field athletes, Russia leads with 57, followed by Turkey with 43, India with 38, Kenya with 14, and the United States and Morocco with 11. Notably, only one Ethiopian and no runners from Japan, two marathon superpowers, are currently serving bans.  
Last month, I contacted the IAAF to discuss its 2011 surveys about doping prevalence. The study's authors had submitted their work to WADA and the IAAF, but the IAAF had refused to publish their results. In 2013, the frustrated authors leaked their findings to the New York Times. I wondered whether the IAAF had any plans to release the data. IAAF spokesman Nick Davies told me that that decision "depends on [WADA's] approval not ours." When I asked WADA director general David Howman about the study, he said that the IAAF retained rights to the data and had prevented WADA from releasing it on its own. "We're not allowed to publish it," he said. "We're legally precluded from doing something on it." Davies didn't respond when I followed up to ask whether Howman was right.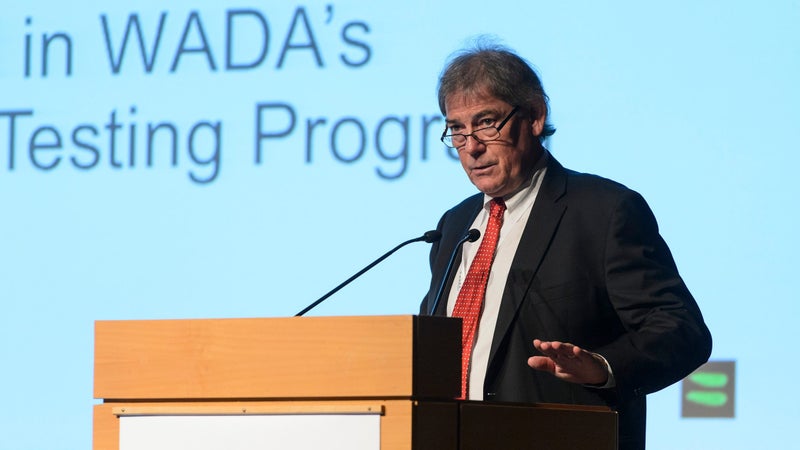 It's a small point—the research had already been made public—but it may reflect the IAAF's aversion to being transparent about anti-doping. Part of WADA's job is to monitor organizations like the IAAF, and the agency is currently investigating the bribery allegations raised in Hajo Seppelt's documentary. But Howman says taking drug testing away from conflicted organizations like the IAAF would cost hundreds of millions of dollars each year, and with an annual budget of less than 30 million, it's unlikely that will ever happen.
Which brings us to another problem: drug tests don't catch most cheaters. "We generally feel that there's more doping going on than is being detected by sample collection and analysis," Howman says. Across all sports, only two percent of athletes record positive tests on an annual basis. Further confusing things, Howman argues that countries with robust anti-doping agencies like Japan and the U.S. are both less likely to have cheaters and more likely to identify them. "We realize that there might be a situation where a country is actually running a good anti-doping program and catching more people than others," Howman says. "Saying it's got a bigger prevalence of doping is a mistake."
Countries with robust anti-doping agencies like Japan and the U.S. are both less likely to have cheaters and more likely to identify them.
So are Kenya and Ethiopia among the countries where half of the runners are on drugs? No one can say for sure, but none of the people I spoke with for this story thought so. Effective doping regimes require a level of medical and technological sophistication that is in short supply in most of East Africa. Kenyan runners, for example, would need to travel to Nairobi to find doctors willing to provide them with drugs, or otherwise have the expertise to store and inject drugs on their own in training camps, many of which are relatively remote. That said, last week a Kenyan TV station filmed an undercover reporter purchasing EPO in Eldoret and Kapsabet, cities where hundreds of runners live and train.
Shortly after Jeptoo tested positive, Runner's World asked David Epstein, an investigative journalist for Propublica who has reported from Kenya, whether he thought doping was endemic there. "It would probably be hard to have a mass EPO doping program," he said. "Do I think it's the prime influence behind the phenomenon we've seen in Kenya? I don't think so. Do I think there is doping going on in Kenya? Absolutely. It's going on everywhere."
Epstein's assessment makes sense to me. I spent several months in Kenya in 2008, and my impression was that the level of talent there was even higher than most people realize. On several occasions I came across young men with little formal training who would be among the best amateur runners in the United States. One 18-year-old I met had a personal best of 14:50 for the 5K, not good enough to keep him from working as a farmer but as fast as any 18-year-old runner in the U.S. Halfway through my trip I learned that the gardener at the school where I was staying had run a 2:23 marathon at altitude in Nairobi. The owner of the school, a 26:37 10K runner, once told me that he felt the youth-development system in Kenya was profoundly ineffective, and that with a little organization it wouldn't be difficult to produce sub-27-minute 10K runners in large numbers. That sounded a little hyperbolic to me, but this guy wasn't prone to hyperbole. Only two Americans have ever run under 27 minutes for 10K.
None of that means that Kenyans don't dope, but it may help put Kenya's dominance in context. If it were possible to magically remove all of the dopers from the sport, I'm skeptical that the finishing order at major marathons would look much different than it does now: mostly Kenyans and a couple Ethiopians.
---
Still, there are problems. Two weeks ago, Athletics Kenya, Kenya's national running federation, suspended Federico Rosa and Gerard Van de Veen, two prominent agents from Italy and the Netherlands, respectively, from working in the country for six months on suspicions that they were doping their runners. A few days before that news broke, Benjamin Limo, a former world champion at 5,000 meters, announced that he had resigned his position at Athletics Kenya because he felt the organization had failed to address cheating. "AK is not ready to fight doping and it happens that majority of athletes affected by such vices come from almost one camp and AK is doing nothing to curb the vice," Limo told reporters.
Limo appears to be referring to Rosa's camp, which is the most prominent in the country. His athletes include Asbel Kiprop, the Olympic 1,500 champion, and former marathon world record holder Wilson Kipsang (both of whom have been outspoken against doping). Limo also represented Jeptoo and Mathew Kisorio, a 58-minute half marathoner, when both tested positive (Jeptoo for EPO, Kisorio for steroids).
"AK is not ready to fight doping and it happens that majority of athletes affected by such vices come from almost one camp and AK is doing nothing to curb the vice," Limo told reporters.
Rosa told Outside that he was totally unaware of Kisorio's sterioid use*, but last November he told Competitor.com that he was not involved in doping either runner. Kisorio has also told reporters that Rosa was unaware that he was taking drugs. But even Rosa said that he believed doping had become more common in Kenya over the past several years. "When I used to work back in the late 90s, early 2000s, it was really difficult to convince an athlete to take even a tablet for fever or bring [them] to a hospital," Rosa said. "It was a completely different mentality." And today, he continued, there is more money available at mid-level marathons, many of which don't conduct any testing.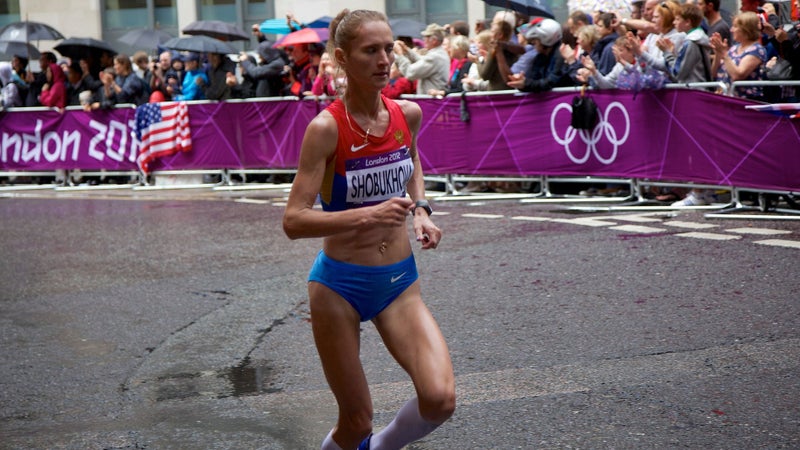 The financial incentive to dope is a major concern of the Abbott World Marathon Majors, the group of six marathons, including Boston and London, that offer a $500,000 prize to the runner who finishes highest in the group's races. Both Shobukhova and Jeptoo were AWMM champions, and Shobukhova was awarded her prize before testing positive. None of that money has been returned. "We saw that there could be difficulties with an athlete who wins the World Marathon Majors, gets paid out, and because of the way in which athletes' biological passport works, you then find that two years later their results are ruled out," says Nick Bitel, AWMM general counsel.
In response, the group has decided to disburse money in $100,000 installments over five years, lessening the risk that a dirty runner will walk away with the full prize and adding incentive for athletes to stay clean after winning. The group has also provided substantial backing for a planned WADA-accredited lab in Kenya, and recently announced that it is funding out-of-competition testing for an estimated 150 runners who compete in AWMM races. But that testing pool will operate through the IAAF, which is still weathering questions about its credibility. (In December, I wrote about whether the IAAF can be trusted to promote running and keep the sport clean at the same time.) It is unclear what safeguards are in place to ensure that the IAAF handles those tests appropriately.
Even so, the AWMM measures are the most progressive in the sport, and Mary Wittenberg, President and CEO of the New York Road Runners, which organizes the New York City Marathon, hopes other races will follow that model. "We know [doping] is an emerging issue, at minimum," Wittenberg says. "It's a moment for us as a sport to take this head on, and assume that it's a very significant issue."
*This sentence was updated to include a response from Federico Rosa.
Lead Photo: AP