In Stride
How to Run in a Foreign Land
Ditch the double-decker and tour while you run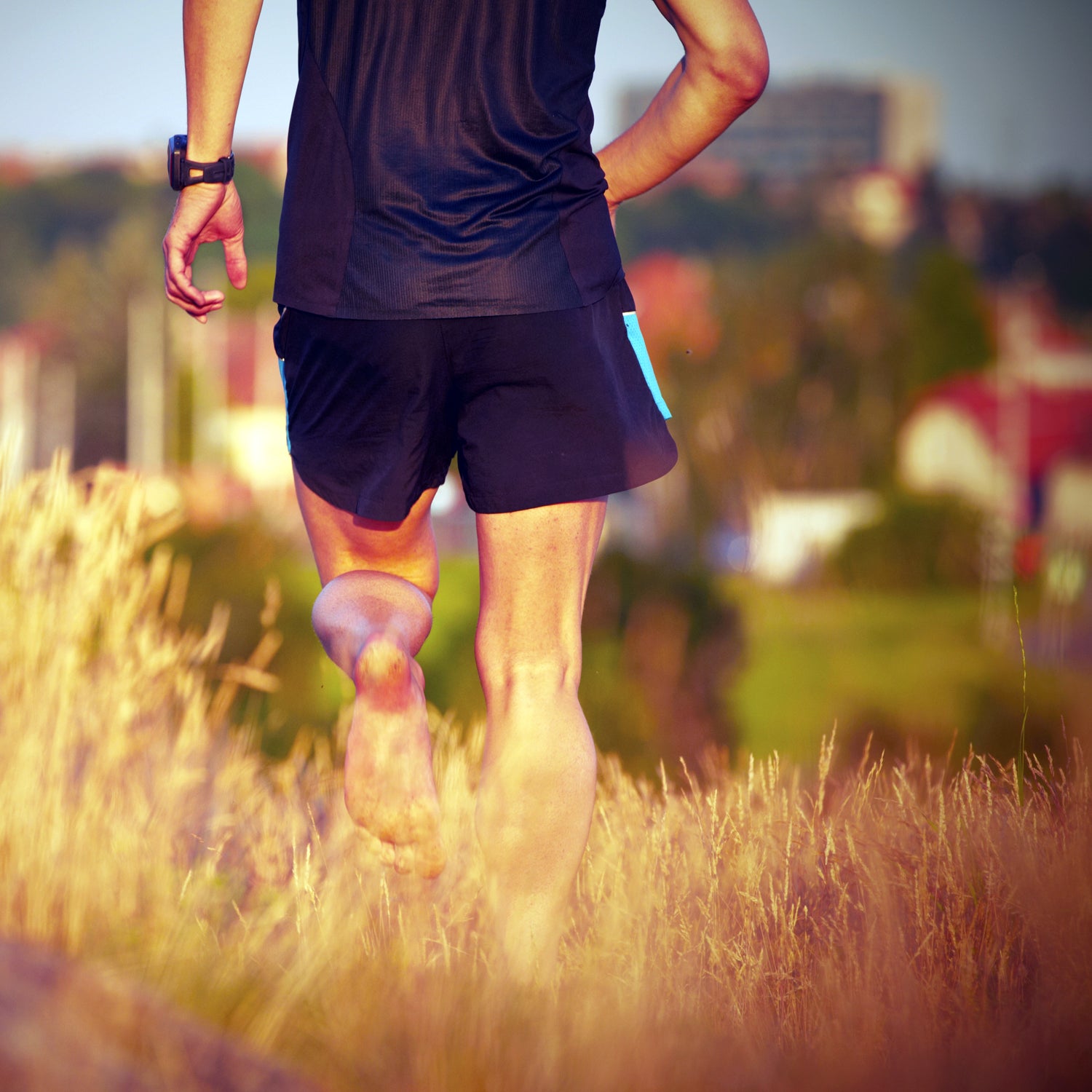 Heading out the door? Read this article on the new Outside+ app available now on iOS devices for members! Download the app.
Running in another country is a high-risk, high-reward endeavor. Set off from your hotel, hostel, or Airbnb without a clue where you're going and you can just as easily find yourself in an idyllic Vietnamese village waving to villagers as an unhospitable neighborhood populated by pit bulls and potholes.
When you're home, running takes on a meditative quality: Your legs take care of the route while your mind can stew on more pressing matters. When traveling, every turn, fork, and intersection becomes a conscious choice, which can make some people decide to skip their workout altogether.
But adventure is part of the fun of travel, even if it's just a 45-minute jaunt. Figuring out how to run safely and successfully in unfamiliar terrain is an art form cultivated with practice and a generous dose of street smarts. You can do better than traveling to another country to run in the hotel gym. Here's how:
Don't be flashy.
Avoid collegiate or logo-heavy clothes (nothing screams "I'm American" like a college T-shirt). If you're running in a developing country, don't wear hi-res vests or heavily technical gear (you'll just look rich, and also like a kook). If you're a woman, be modest. Plain black running tights or long shorts and a loose-fitting, logo-free T-shirt do the trick for either gender. Notice if you're in an area where running is just not done (somewhere like the Medina of Marrakech) and consider getting up early so you're not dodging donkey carts and getting stared down.
Ask around.
If you're staying with someone, start there. Taxi drivers are also a helpful resource; ask them if there are any parks or footpaths nearby. Finding out where people play soccer—the world's most unifying activity—always helps, especially if you're looking for a place to run laps or intervals. Bodies of water almost always attract runners, so if you can find a nearby canal, lake, river, or ocean on a map, that's usually a safe bet. It's always a good idea to ask the hotel concierge or your host if the city has any "no-go" zones" and adjust your route accordingly. Running along highways and freeways is generally not a comfortable experience no matter where you are, so try to avoid those, too.
If you're in a city or a place where running seems to be popular, check apps such as Strava or MapMyRun to see where other locals are running. You can also search for any nearby race routes that you can follow. Better yet, participate in a race; you'll get the flavor of a new place and perhaps meet some local friends.
Run prepared.
The perennial runner's safety question is, "Should I bring a phone?" If it's a traveler's pay-as-you-go phone, why not? But your new iPhone 5 should probably stay at home—it just makes you a target. Ditto to iPods when running in a new place for the first time; it's best to have all your wits about you (or at least wait until you get to the park to put your earbuds in).
To avoid calamities, bring your hotel's business card or jot down your accommodation's address and put it in your pocket. When asking for directions, it's easier to ask someone the direction to a well-known establishment rather than the tiny side street of your rented flat; mentally record a few landmarks or street names before you head out (a metro station name, major thoroughfare, or street market are good ideas). Bringing a small amount of cash never hurts and can be used for bus fare, a partial taxi ride, or, if all goes according to plan, a coffee when you've finished your run.
Be sensible.
Sometimes a well-meaning host will insist the route she or he is describing is of the "can't go wrong, really, you can't miss it" variety. Next thing you know, you're running on a single-lane road in the English countryside with horse trailers careening around blind corners. Realize that what's foolproof to others may look different to your eyes. Out and backs are a safer bet than loops since you always have the option to retrace your steps. While you're on the "out," continually clock landmarks or indicators, like a street name, a weird rock, a yellow fence, or something you can recognize when you turn back on the same route. Your watch also helps you note how long you ran along a given path before a turn.
Don't forget to tell someone you've headed out and how long you might be gone. If you're traveling solo, a quick nod to the concierge as you head out or a note in your room is better than nothing.
The good news: The simplicity of running means it's a universally translatable activity. Depending on where you are, people may look at you like you're a bit mad, but that's half the fun. And nothing is better than getting that almost imperceptible but always appreciated "runner's nod" from a local in a foreign land. You'll be glad you headed out.