How Should I Prepare for My First Trail Race?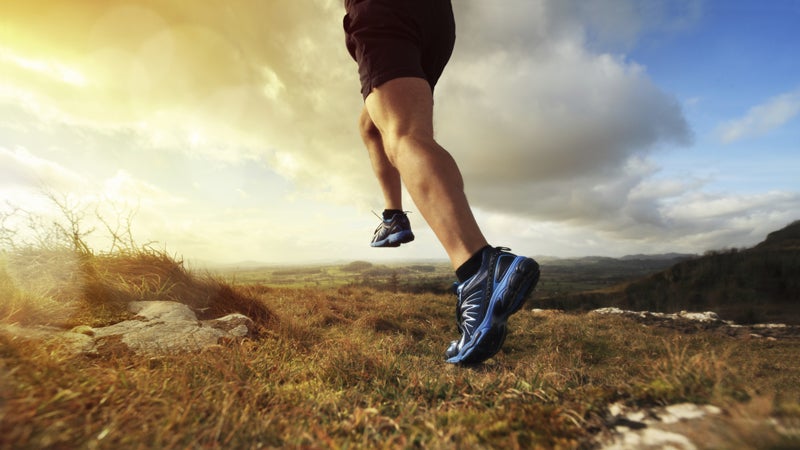 Getty Images/iStockphoto/Brian A(Photo)
Heading out the door? Read this article on the new Outside+ app available now on iOS devices for members! Download the app.
Obviously, training off-road is the best way to get yourself ready for a trail race. But if you're limited to your urban surroundings, says Colorado-based running and wellness coach Elinor Fish, it's not critical.
First, consider the race course: "Will it be rocky, rooty, or sandy? If so, prepare your lower legs with strengthening and stability exercises, such as one-footed squats while balancing on a wobble board," says Fish, whose Run Wild Retreats teach road runners how to best transition off the beaten path. Elevation should be a factor, too: "If you expect steep ascents or descents in the race, add some hill repeats to your routine to improve your cardiovascular fitness and strength."
As you train (and especially on race day), stay conscious of your technique. Avoid overstriding, which will thrash your legs and increase your risk of tripping—especially when there's uneven ground underfoot. "Focus instead on efficiency, taking shorter steps with a more rapid turnover rate, driving the elbows back for momentum," says Fish. "This will keep your heart rate in check during uphill sections and prevent quad-quivering fatigue on steep downhills."
It's worth investing in dedicated trail running shoes, which have a more aggressive tread for better traction and a reinforced upper to provide stability. Try to squeeze in at least a few dirt- or gravel-road runs beforehand to test your sock-and-shoe combo, to ensure you've got a system that can prevent blisters and offer you enough wicking power and cushioning to keep your feet dry and comfortable.
Finally, don't expect to PR in your first trail run—or any trail run, for that matter. Elevation changes, twists and turns, and obstacles along the way will almost certainly make it harder to predict your pace. (Don't be afraid to slow down and "hike" through highly technical sections of the course, says Fish; sometimes that's actually the most efficient way to go.)
Bottom line: If you don't have a forest or park to run in, focus on stability and strengthening exercises, hill repeats, and making sure you have the right gear. And when you do get out on the trail, ditch the iPod and enjoy your surroundings. "Because of the mental focus it takes to navigate most trails, it's easier to get into a state of 'flow,' while running," says Fish. "Your breath and the rhythm of your feet carry you along, and you forget the passage of time."
Lead Photo: Getty Images/iStockphoto/Brian A
Trending on Outside Online