How To Start Your Own Virtual Race
With fun medals and no cops, cones, or 6 a.m. start times to worry about, virtual racing is taking off. Here's how to get in on the action.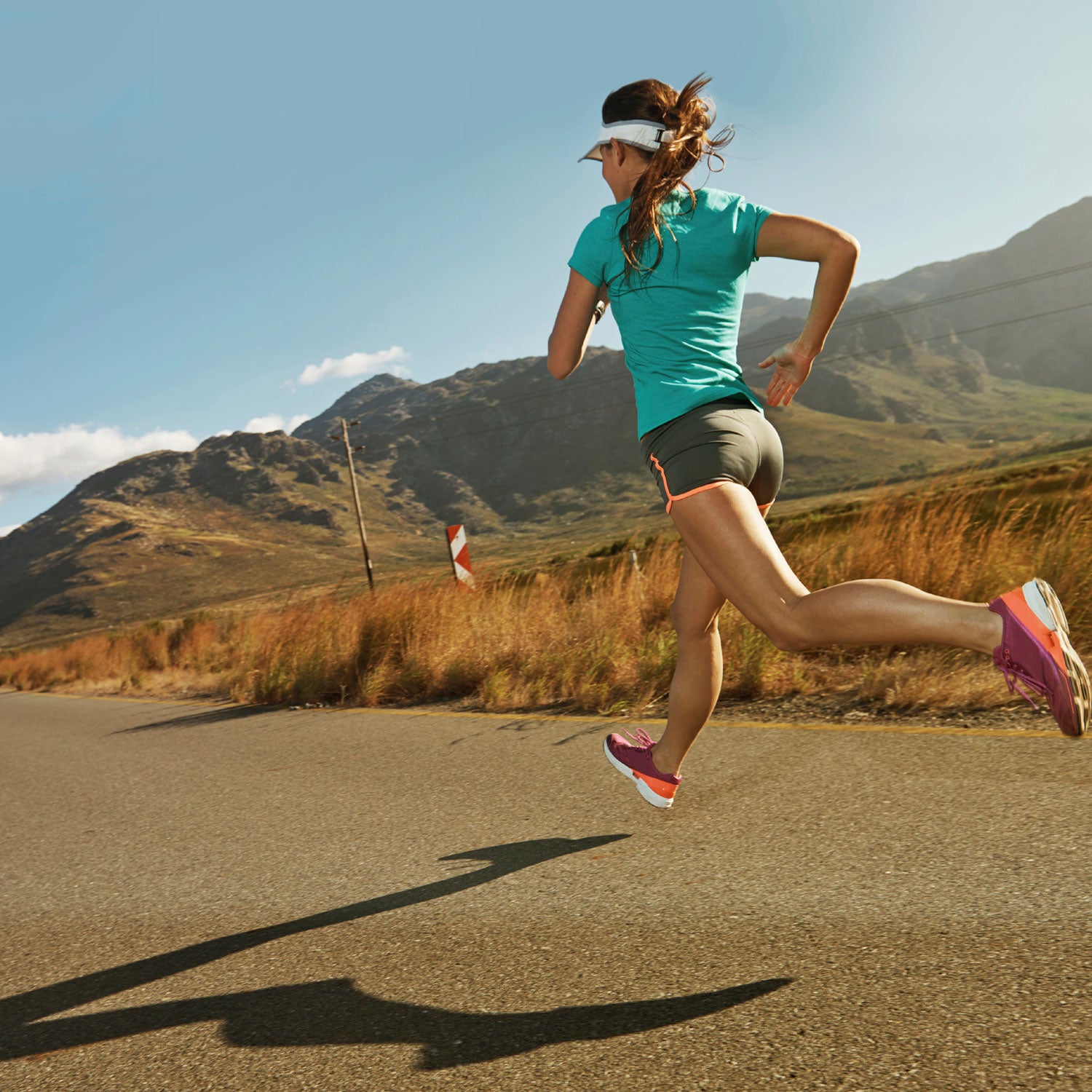 Heading out the door? Read this article on the new Outside+ app available now on iOS devices for members! Download the app.
If you're a runner who only gets a rush from standing at the starting line with hundreds of others, ready to throw some elbows and go shoulder to shoulder for the next five miles with your hometown rival, virtual racing isn't going to be your thing. The rest of us, however, shouldn't discount this growing phenomenon, which allows participants to compete from anywhere at any time, and submit results from their GPS trackers. Try running a virtual 10K with U.S. Road Running, or one of the numerous Strava challenges, and suddenly you may be so hooked that you'll want to stage your own event. 
If you do, here are some ideas to get you started:
Be Charitable
"To have a successful race you need a really big idea that a lot of people are going to be interested in, and you need to have a reason to do it that people are going to care about," says Erinn Exline Casazza, an organizing member of the Nerd Herd Racing Series. The vast majority of startup virtual races are aligned with a charitable cause, for the obvious reason that you're unlikely to convince someone to pay your "entry fee" just so that you can go ape at J. Crew. The Nerd Herd puts on several virtual races per year, with all net proceeds going to Stupid Cancer, a charity dedicated to fighting cancer in young adults.
The Herd clearly has the "reason to do it" side of things covered. As for the idea people are going to be interested in, they do justice to their name by giving races themes, ranging from Star Wars to Harry Potter, and encouraging participants to dress the part (first event of 2015: the Nerd Awakens 5K). This type of branding obviously won't appeal to everyone, but the races do well because they tap a preexisting fan base that can be located anywhere in the country. 
Make Sweet Medals
Since organizers don't have to worry about course logistics or acquiring a permit to stage their event, virtual races are usually cheaper and easier to put on than an old-fashioned road race. Awards, however, are still crucial, as they provide an additional incentive for potential entrants. 
"When we announced our races, we had our medals already drawn and sketched out and had an animation for them," Casazza said. "We usually have a YouTube video that reveals the medal because that creates some hype, too. People who really like the medals, they sign up immediately."
When you are planning your race, get in touch with local awards companies and tell them what you have in mind in terms of medal design and how much you are willing to spend. Before placing an order with the company, you should have at least a rough idea of how many medals you are going to need. In other words, wait until you have enough signups to cover the cost of ordering 5,000 medals for your "Save the Dung Beetle 10K" to avoid potential bankruptcy. (Also: don't forget to calculate the cost of shipping medals to runners when determining your race budget/entry fee.)
Use a Legit Sign-Up System
Which brings us to the topic of payment. As anyone who has ever tried to sell anything on Craigslist or received an email from an heirless African prince knows, the Internet is rife with scams. If you're trying to entice people to sign up for your event, you want to do everything possible to assure them that you're on the up-and-up. While some organizers go the PayPal route, you are better off using a registration site like Eventbrite to give your race an additional aura of legitimacy. 
Develop a Web Presence
Along those lines, a social media presence and webpage–an official Facebook page at the very least–are indispensible, both for getting the word out about your race and maintaining interest in the period after people have signed up, but before the allotted race date(s). 
"Facebook is really the driver for us," Casazza sais. "That is probably true because there were already so many running communities within Facebook, and they were pretty easy to tap into since a lot of us were already part of the bigger ones."
Your web presence is also a great place to engage your burgeoning community, be it through photo contests or feedback/suggestion forums. After putting on your first, wildly successful virtual race, you'll want to post not only listings of individuals' stellar performances, but something about what happened with the proceeds from the event. Maybe it's a picture of you handing a $10,000 check to an orangutan, whose habitat you've just helped restore (not recommended), or a thank you note from Amnesty International. 
Lead Photo: pixdeluxe/iStock