The Best Running Training Plans
Yes, it's possible to find helpful training advice online—if you know where to look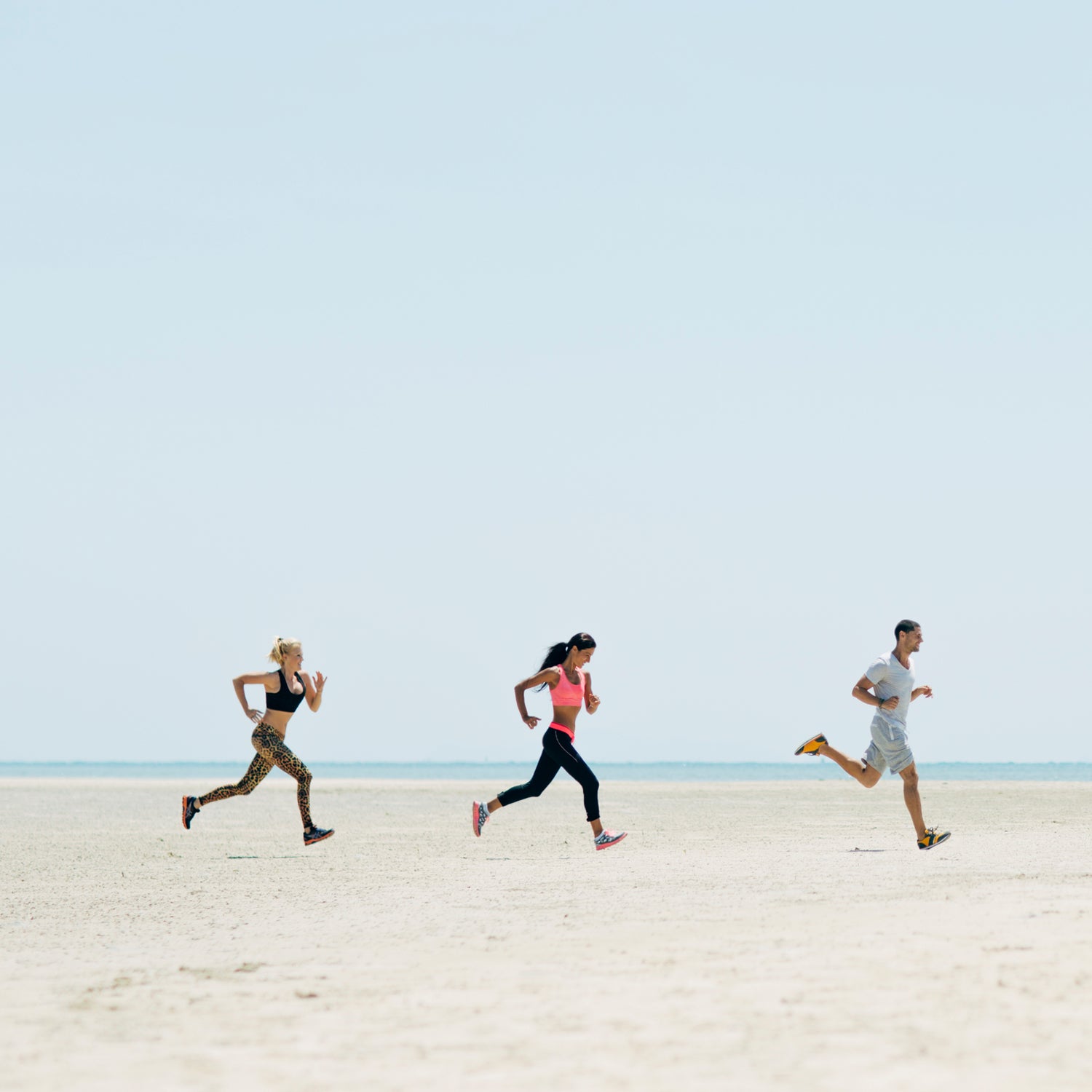 Heading out the door? Read this article on the new Outside+ app available now on iOS devices for members! Download the app.
There's a lot of nonsense floating around the internet, and navigating the tides of misinformation poses a continuous challenge. When seeking online guidance for how to prepare for a running race, a poor choice can leave you injured, overtrained, and in the unenviable position of having wasted weeks of your life on bogus advice.
Since we don't want that to happen to you, here are a few online running training guides that hold up under scrutiny. While we can confidently vouch for them, it should be understood that all of these training plans (except the last one) are suggestions aimed at a general audience—not some form of distance-running dogma. Every runner is different, and there is no substitute for personalized coaching.
---
Hal Higdon's Training Programs
(Free; some plans available for purchase)
Arguably the internet's best-known running training-plan guru, Hal Higdon had an impressive résumé long before he had an email address. A Runner's World contributor since 1966 and an eight-time U.S. Olympic Trials qualifier, Higdon has published a small library's worth of training advice, including the four-time reissued Marathon: The Ultimate Training Guide. His online plans for the marathon and half marathon are commendable for their breadth—categories include "Novice 2," "Senior," and "Boston Bound"­—as well as their emphasis on that all-important ingredient to having a good race: rest.
Nike+ Run Club
(Free)
Nike+ Run Clubs have recently sprouted in coastal metropolises like Los Angeles, New York City, and Washington, D.C. Fortunately for those who reside elsewhere, free online Nike+ training guides are available to download on the company's website. Designed by world-famous coaches like Jerry Schumacher and Chris Bennett, the offerings range from an eight-week 5K plan to an 18-week schedule for aspiring marathoners. One very useful feature is the pace chart, which provides suggestions for the speed at which you should be able to run various workouts based on your previous performance.
Boston Marathon Training Plan
(Free)
If you're in it for the long haul, the Boston Athletic Association offers online marathon training plans pegged to its most famous race. (No, you don't need to being running Boston to make use of the plans.) Developed by Terrence Mahon, whose athletes over the years have included U.S. running royalty like Deena Kastor and Ryan Hall, these plans prescribe a 22-week training block; the first six weeks help you establish base fitness and workout routines. The advantage of having such a long buildup is that it gives runners the chance to increase mileage more gradually and (hopefully) reduce the risk of injury.
The Run S.M.A.R.T. Project
($55 to $100, depending on plan)
Runners who want the benefits of a customized training experience without the expense of a private coach might consider investing in a program specifically tailored to their ability level. The Run S.M.A.R.T. Project offers an array of plans—from a 12-week program to run a fast half-mile ($55) to a 24-week marathon program ($100)—which are put together based on input like athlete history and recent race times. Thanks to an accompanying app, the programs can be recalibrated at any point during a training cycle to reflect a runner's current fitness level. The latter is determined by a runner's VDOT number—essentially a score derived from a recent race performance. Find out yours here.
Trending on Outside Online