Sponsor Content
It's a Family Affair
It takes a village, or at least two dedicated parents, to raise the fastest girls in distance running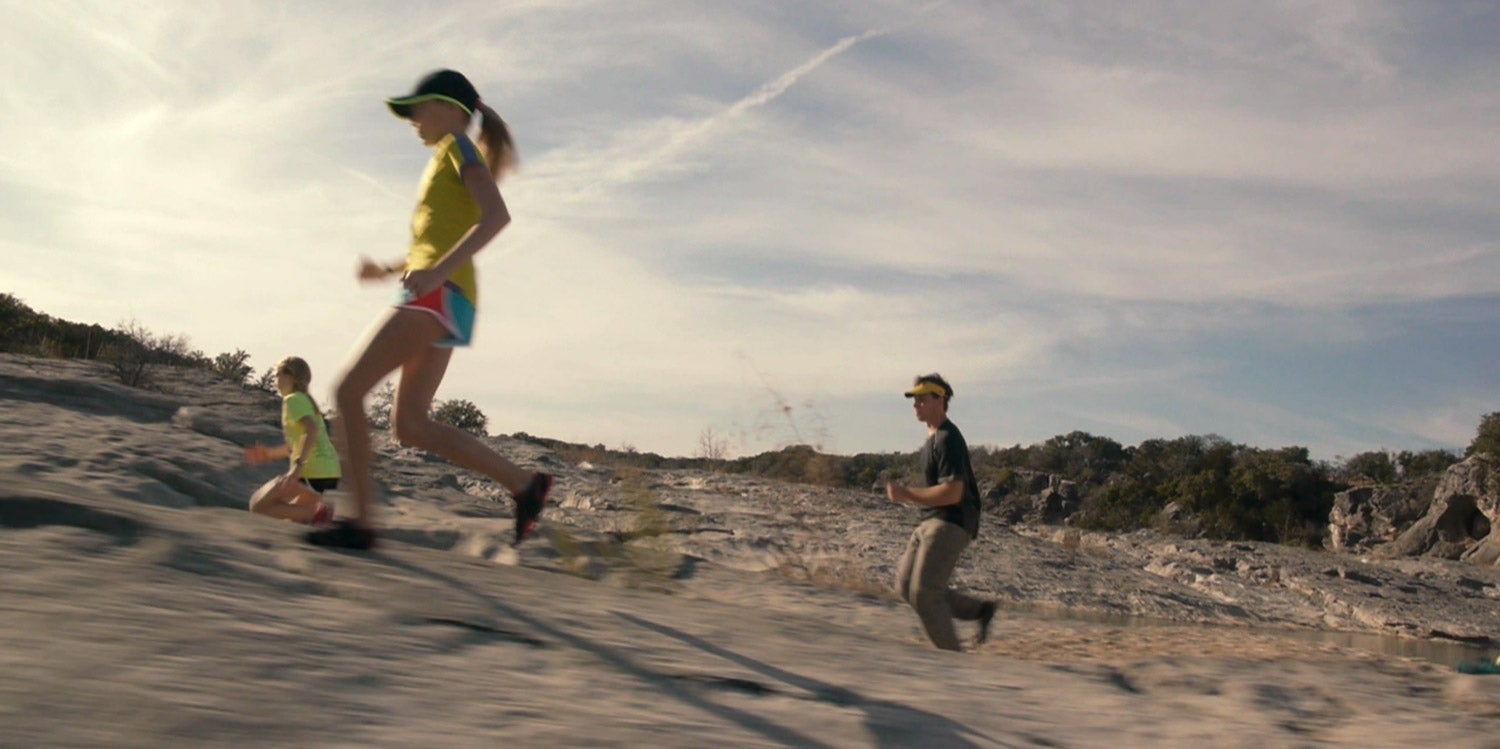 On most weekday mornings in a small, single-story brick home in a leafy subdivision 30 miles outside of Houston, Kaytlynn, 13, and eleven-year-old Heather, get up shortly after 7 a.m. In the kitchen, their mother, Niki, cooks eggs and bacon and spelt toast for breakfast. The sisters might place a call—or two—to their father, Rodney, who usually leaves the house for his job as assistant manager at a chemical plant before his daughters wake up, for last-minute help on their homework. Shortly before 8:30, Niki, a nurse, drives them three miles to school, where both Kaytlynn and Heather are A students.
It's a typical start to the day for two highly atypical adolescents.
https://youtube.com/watch?v=ojmOlegcmJ0
Kaytlynn and Heather Welsch are among the fastest, most talented young distance runners in the country. Kaytlynn burst onto the trail running scene in 2012, when she became the youngest person ever to win an XTERRA trail half-marathon, in 1:39:31, placing 11th overall and beating seasoned runners three times her age. Earlier this year, Heather, two years younger than Kaytlynn to the day, set the half-marathon world record for 11 year-olds, in 1 hour and 31 minutes.
As in most competitive sports, it takes a village—or at least two very dedicated parents and countless tanks of gas—to raise champion runners. For Rodney and Niki, neither of whom are competitive athletes themselves, managing their daughters' weekend racing schedule is an endurance event in its own right. Niki, 43, who has worked weekends since the sisters were babies, so they wouldn't have to go to daycare, manages the home front, while Rodney, 44, and his daughters drive across town, or sometimes clear across Texas and the Southwest, to compete in races: trail half marathons, 5ks, 10ks, road half marathons, and increasingly for Kaytlynn, marathons.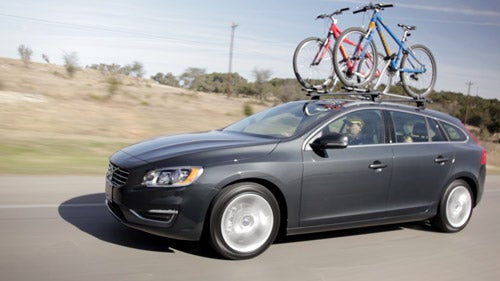 That's races, plural. The Welsch sisters typically run back-to-back races every weekend, with sometimes even a night race thrown in for good measure. "Saturday is usually a small, warmup race, and Sunday is the bigger event," explains Rodney. "Kaytlynn almost always has a better race on Sunday, after she's warmed up and loose." Last October she placed 8th out of 8,000 woman in the the Houston Rock and Roll Half Marathon, her 23rd half marathon, looking positively fresh at the finish line. Last weekend, she won the Zydeco Half Marathon, in Lafayette, Louisiana, in 1:27, with Heather hot on her trail.
While Kaytlynn and Heather spur each other on during their races—"Kaytlynn will never let her sister beat her," says Rodney, chuckling—they have markedly different running styles. Heather, who has been racing since she was eight, is pure drive, and Kaytlynn, who got her start competing in youth triathlons at age 9, raw talent. "Heather works at it every time. She has been faster than Kaytlynn every year," says Rodney, who's self-trained as his daughters' coach, "but she's younger. With Kaytlynn, it's like she's not even trying. Everybody out there is suffering, but she gets out and just enjoys it. She could run across America."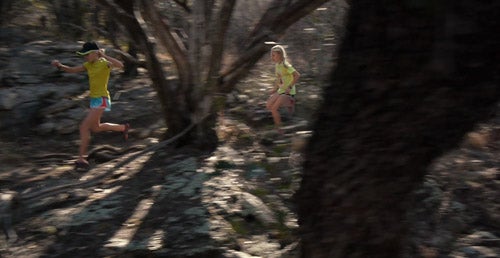 Despite their rigorous weekend racing schedule, back at home in Alvin, it's kid-stuff as usual. Neither girl trains much at all, except for the occasional core-strengthening workout conducted on a towel on the floor. "People find it hard to believe that they don't run during the week," says Rodney, who usually comes home to them outside in the driveway, riding bikes or skateboards or scooters or playing with the neighborhood kids. Then it's inside for dinner and homework. "As I always tell them, at this point, everything is academic. Your legs could fall off tomorrow, but schoolwork always has to come first."
So far that's not a problem. If anything, competitive distance running has helped Kaytlynn and Heather become more successful, resilient students. "I see this strength and confidence in them. Whatever it is, they'll do what it takes to get it done. You get that from running—the sense of accomplishment. That drive has become part of their being. It's taught them never to give up."