A Lower-Body Blasting Workout
Your legs are your foundation. With this quick-paced routine, you'll build the explosiveness and durability to conquer any mountain.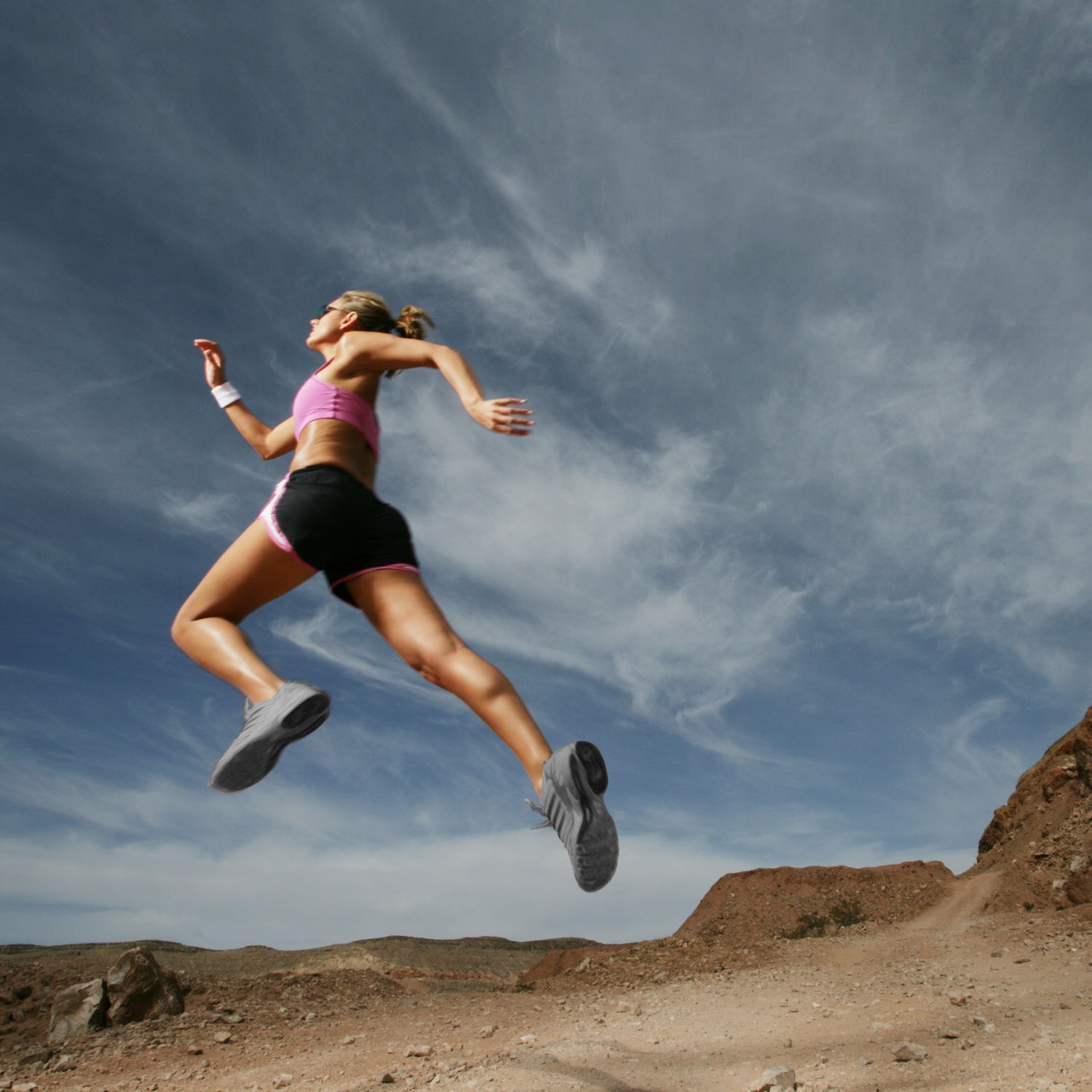 Heading out the door? Read this article on the new Outside+ app available now on iOS devices for members! Download the app.
You're not going to get anywhere without powerful legs. But to develop a truly powerful and resilient lower body, you'll need to pair explosive training with moves that force you to work across different planes of motion. The payoff: Your legs will be ready when the unpredictable comes your way. In this basketball-court workout, you'll prime your legs for any action. 
Name: Full Court Press
Time: About 30 minutes
Place: Basketball Court
How to Do It: Your work period is for one length of the basketball court unless otherwise noted (jog one length back for a brief recovery). Do the following 10 moves in a row. Rest, then repeat the cycle. Do three to five times through. 
Warm-Up: Take five minutes to jog around the perimeter of the court and do dynamic warm-up moves such as lunges, high knees, and Frankenstein kicks.
1. Accelerate-Decelerate: Run half-speed from the end line to the first foul line. Sprint from there to opposite foul line. Run half-speed to end line.
2. Single-Leg Jumps: Do three hops on your right leg, then three on your left. Keep alternating until you reach the end line.
3. Skip for Height: Skip, but with each launch, aim to drive your opposite knee up to the sky.
4. Skip for Length: Skip, but with each launch, aim to cover as much distance as possible.
5. Dead Man's Walk: Get into squat position. Walk the distance in this position.
6. Zig-Zag Run: Start in the left corner, and sprint to the opposite sideline. Touch it with your foot, then sprint to the other side. Zig-zag so that you touch each side three times before making it to the end.
7. Side-Shuffle: In a squat position, move side-to-side down the court, not letting your feet cross each other. At half court, rotate to face the opposite direction.
8. Walking Lunge: Alternate lunges for the length of the court.
9. Broad Jumps: Do two-footed jumps all the way down.
10. Suicide: Start at the end line. Run to the first foul line, touch it with your hand. Run back. Run to halfcourt, touch it with your hand. Run back. Run to the opposite foul line, touch it with your hand. Run back. Run to the opposite end line, touch it with your hand. Run back. 
Rest for three minutes. Repeat.
Ted Spiker, who has designed and led backyard and neighborhood workouts for his friends for the past three years, is a journalism professor at the University of Florida who specializes in health and fitness writing. He recommends you pick up a scrap truck tire to add more variety to your workouts.
Lead Photo: Eyecandy Images/Thinkstock