This Marathon Lawsuit May Shake Up the Running World
The company that brings us Rock 'n' Roll Marathons—and the media—largely waved off one race volunteer's complaint about unpaid labor. But there's reason to pay attention.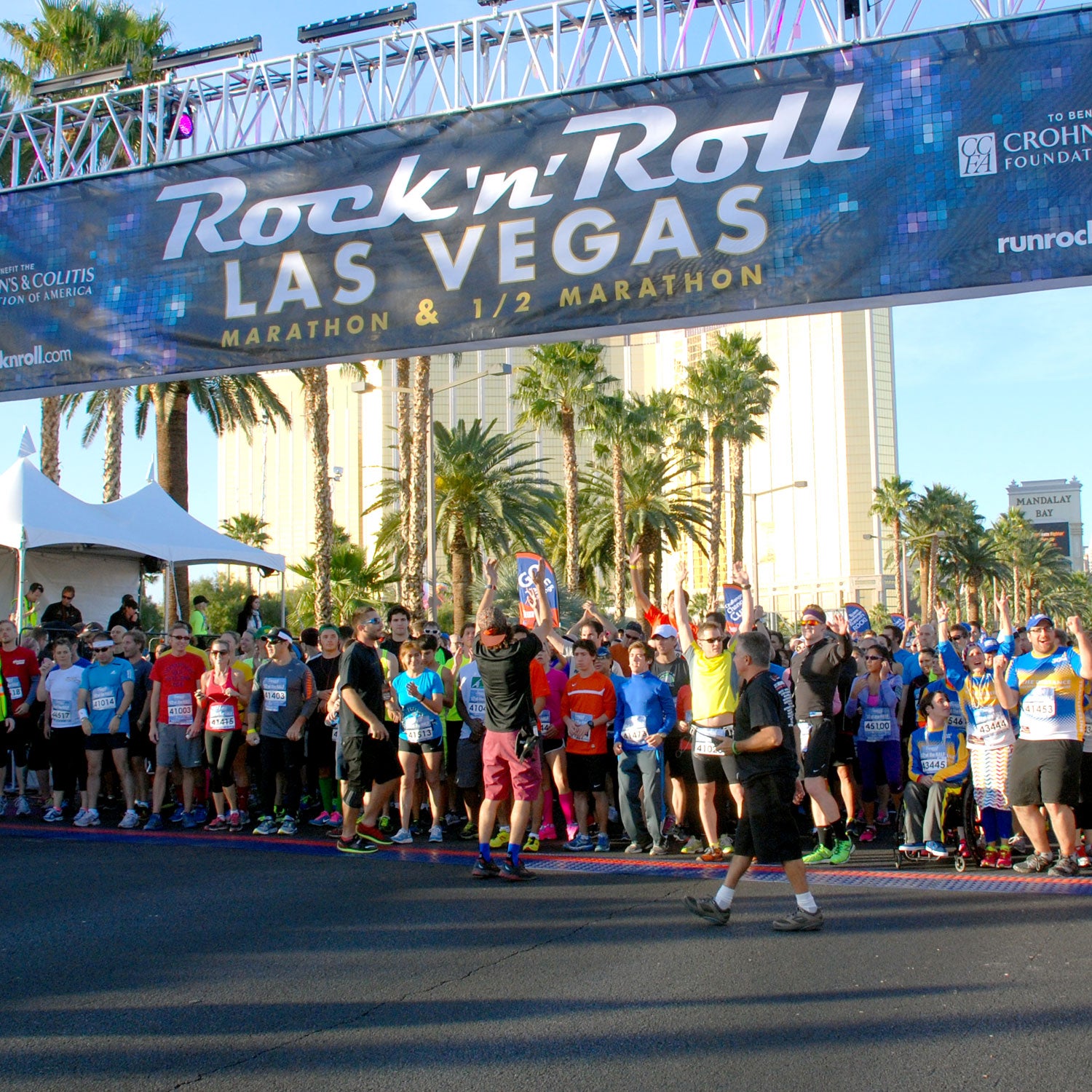 Heading out the door? Read this article on the new Outside+ app available now on iOS devices for members! Download the app.
Late last month, Competitor Group Inc., the San Diego–based parent company of the Rock 'n' Roll Marathon series, was sued for using volunteers in place of paid workers. The suit was filed in Missouri by plaintiff Yvette Joy Liebesman, who says she worked as a volunteer bike escort at the 2012 St. Louis Rock 'n' Roll Half Marathon. Liebesman maintains that the race series, which is owned by private equity firm Calera Capital, uses its volunteers as unpaid labor to man water stations, give race directions, and serve as bike escorts for race participants. The suit looks to include anyone who volunteered to work at any of the 41 Rock 'n' Roll races that took place across the United States over the past two years.
To succeed, the suit will need to prove that Competitor Group has violated the Fair Labor Standards Act, which states that employees may not volunteer their services to for-profit private-sector employers. Liebesman's lawyers argue that race volunteers aren't just volunteering; they're also serving as free labor for Competitor Group. Here's why: The Rock 'n' Roll races enlist charity partners and require them to provide at least 10 runners per event at the cost of $165 per racer. To raise money, these charities then set their own marked-up entry fees for runners who want to donate to the cause or enter a sold-out race. As part of the agreement, each charity also provides 75 people on race day to work at an aid station that can be branded with the charity's initiatives. And this is the major sticking point in the suit.
"These 'volunteers' were recruited under the auspices that they were providing a community service for various charity groups, all of which pay Defendant, in one form or another, for the privilege of being an 'Official Charity,'" reads the suit. "While these charity groups provide Defendant with the veneer of community service, in fact Defendant is exploiting a volunteer labor force to avoid paying for necessary labor, a privilege not afforded for-profit companies under the Fair Labor Standards Act ('FLSA')."
Liebesman, an associate professor at the Saint Louis University School of Law, is seeking to reclaim unpaid minimum wages for the work performed for everyone affected, plus monetary damages and attorney fees. According to the suit, the plaintiff believes the potential class of affected volunteers comprises approximately 1,000 individuals for each Rock 'n' Roll race held in the United States in the past two years.
The firm representing her is tort specialist Simmons Hanly Conroy, whose lawyers for this case are based in Alton, Illinois, according to the court filing. Lawyers from Simmons Hanly Conroy were unavailable for an interview prior to press time.
While Liebesman has been lambasted in the running media, the case may have a powerful effect on for-profit races, says Phil Stewart, the president of Road Race Management Inc.
"If the suit were successful in a way that could be broadly interpreted, it could have a significant impact on volunteerism in the running industry from community events put on by local running stores through the large for-profits like Competitor Group," he says.
Stewart's distinction about for-profit races is important. Some of the largest U.S. races, including the New York City Marathon, Peachtree Road Race 10K, and Lilac Bloomsday Run 12K, are operated by nonprofit running clubs and should not be affected by a ruling, whereas Run Disney and Ironman are owned by for-profit companies and could potentially be affected. (Ironman's status is slightly more complicated because it has a nonprofit arm that oversees its charity program.)
In a statement released Wednesday, Competitor Group CEO David Abeles said, "A lawsuit was recently filed against Competitor Group. We believe the allegations are completely baseless and we are confident that once the facts are analyzed it will be resolved quickly. It will not impact this weekend's event in St. Louis, which will continue just as planned. While we cannot comment any further on the pending litigation, we are proud of the Rock 'n' Roll Marathon's four year history in St. Louis and we will continue to build upon our strong relationships with our community partners." (The 2014 St. Louis Rock 'n' Roll Marathon and Half Marathon will take place this weekend, almost two years to the day after the date Liebesman cited working in the suit.)
According to the court filings, Competitor Group has the opportunity to respond to the suit by October 24.
Lead Photo: Curtis & Renee/Flickr