Eight of Our Favorite Writers on Why They Run
Peter Hessler, Joyce Carol Oates, Malcolm Gladwell, and others weigh in about finding inspiration on the trails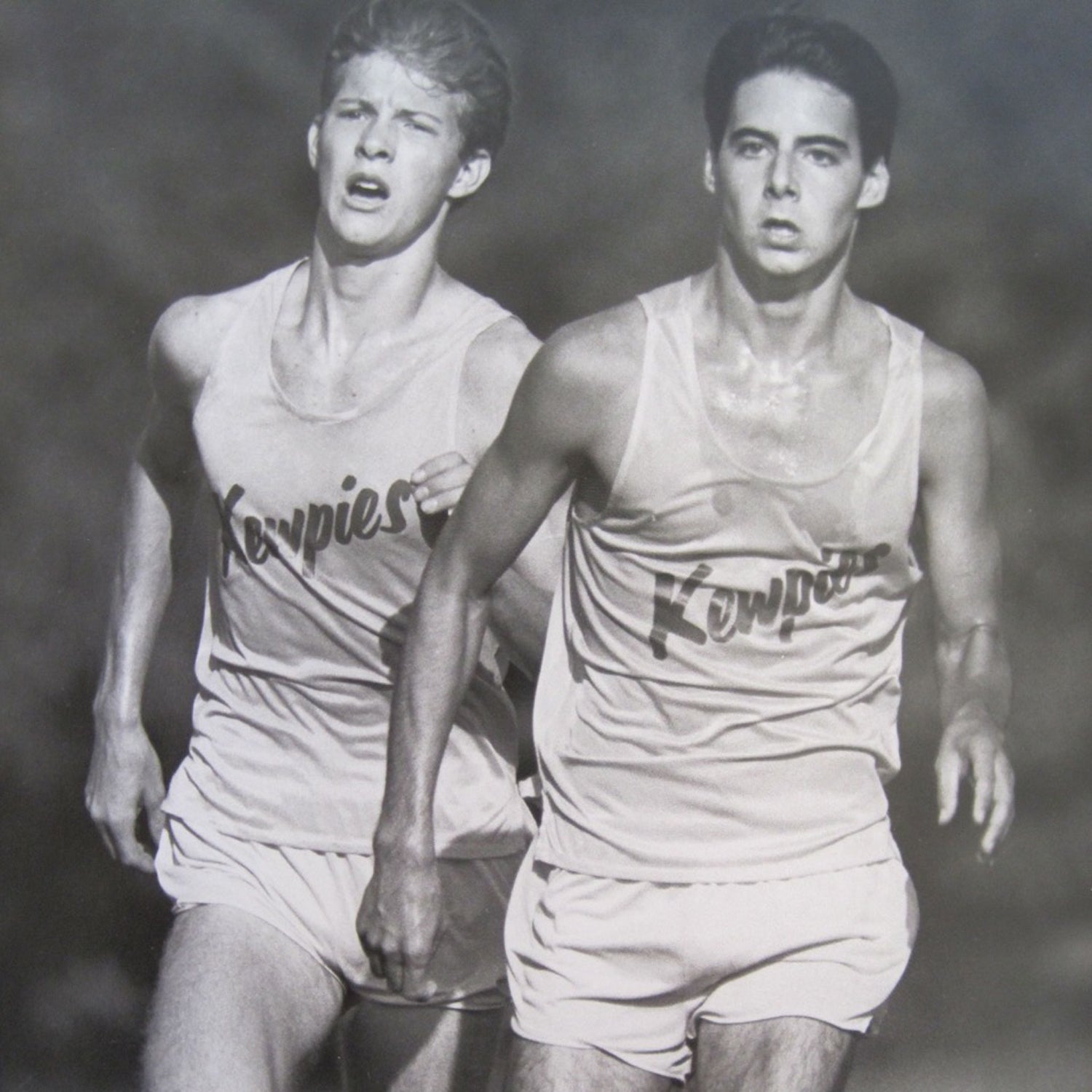 Heading out the door? Read this article on the new Outside+ app available now on iOS devices for members! Download the app.
Running is not writing, but writing is, in a metaphorical way, running. Both depend on distance: miles, pages. Putting feet to pavement or pen to page can both be slogs. It's no surprise, then, that for several of our favorite authors, running is an essential part of the writing life. We reached out to eight of them to hear how the two practices complement one another. 
Peter Hessler
Bio: Author of three award-winning nonfiction books on China; currently writing a book on Egypt.
Running Cred: Ran his first marathon at age 12.
"I think the endurance side of running, the training and mentality of it, actually translates quite well to writing… Physically there's a benefit, but also psychologically I think the mentality is somewhat similar, this sort of persistence-endurance.
"I always go into a piece of writing with a plan, an idea of what I want to do, but there are things that come to me as I'm working that I didn't expect, and I have to be loose and relaxed enough to let those things in. I notice that when I run, my mind is in that place, this sort of very free-flowing, unstructured, unfocused place. For me, it's part of the whole mental space that's necessary to write."
---
Joyce Carol Oates
Bio: Author of more than 40 novels and short-story collections, two of which were nominated for Pulitzers.
Running Cred: A lifelong runner who can hardly go a day without putting feet to pavement.
"In running, the mind flies with the body; the mysterious efflorescence of language seems to pulse in the brain in rhythm with our feet and the swinging of our arms. Ideally, the runner who's a writer is running through the land- and cityscapes of her fiction, like a ghost in a real setting.
"The structural problems I set for myself in writing, in a long, snarled, frustrating, and sometimes despairing morning of work, for instance, I can usually unsnarl by running in the afternoon.
"Both running and writing are highly addictive activities; both are, for me, inextricably bound up with consciousness. I can't recall a time when I wasn't running, and I can't recall a time when I wasn't writing."
---
Haruki Murakami
Bio: Author of nearly a dozen international bestsellers.
Running Cred: A regular marathoner, his 2007 "kind of memoir," What I Talk About When I Talk About Running, is an ode to the handsome parallels and natural symbiosis between running and writing.
"People sometimes sneer at those who run every day, claiming they'll go to any length to live longer. But don't think that's the reason most people run. Most runners run not because they want to live longer, but because they want to live life to the fullest. If you're going to while away the years, it's far better to live them with clear goals and fully alive than in a fog, and I believe running helps you to do that. Exerting yourself to the fullest within your individual limits: that's the essence of running, and a metaphor for life—and for me, for writing as well.
"When I'm running, I don't have to talk to anybody and don't have to listen to anybody. This is a part of my day I can't do without."
---
Malcolm Gladwell
Bio: Author of five New York Times bestselling books.
Running Cred: A self-described running obsessive who ranked nationally in high school in Ontario, Canada.
"I never run in the morning. I just think it's a waste of the morning. The morning is the best writing time, the best thinking time. At the end of a long day, when you're tired, I find running is the thing that brings you back to life. Something to look forward to as well.
"I think it's soft to run with music. It's people who are running from their running. They're trying to distract themselves while they're running. That seems to me—what's the point? If you don't want to run, if the act of running is so terrifying to you that you need to blast music in your ears, then you should be doing something else.
"I free-associate [while running]. I suspect a lot of useful thinking is going on on a subconscious level. I do not run with music, so I am completely unencumbered when I run. And then I do a thing that I've done ever since I was a kid, which is—it's sort of embarrassing to say; I go through periods without really realizing it—I pretend I'm some famous runner. I imitate someone running. I started it as a way to try and improve my form, if you think about how a really good runner runs. My favorite runner is Ben True. He has a very distinctive running style, sort of thrusts his chest out, with very high knee lift. When I'm running well, that's one that flashes through my head. In reality I run nothing like it. This is all fantasy, you understand."
---
Kay Ryan
Bio: The 16th U.S. Poet Laureate (2008–2010) and winner of the 2011 Pulitzer for poetry.
Running Cred: The 71-year-old has run nearly every day for 40 years.
"I always run from my front door, always alone, and usually after I've finished writing for the morning.
"I normally separate my writing from everything else in my day. I write when I first wake up, after breakfast and reading the morning paper. Consciously thinking about what I'll write is something I rarely do, although I may do some revising of poems in my head when I'm running.
"I once noticed that a tree had fallen across [my running] trail, and I knew it had fallen just recently because it wasn't there on my run the day before. There was a sense of violence about it. So I wrote [a poem called] Deferred Silence.
"Both [running and writing] require patience and endurance and humility. Both can be hard and unpleasant at times. But of the two, writing is much harder. When you go out for a run, you never fail, but you often fail when you set out to write a poem, even if you try your hardest."
---
Adam Hochschild
Bio: Author of eight nonfiction books, including the bestseller King Leopold's Ghost.
Running Cred: The 74-year-old writer has been running regularly for more than 50 years, often along beaches.
"Mind and body are connected in some fashion. You have to do something if you want to keep those mental juices flowing. You've got to get your blood circulating.
"It baffles me to walk past a gym, look through a glass window, and see 50 people running on machines. It bewilders me. Why aren't they out on a street or park?"
---
Michael Meyer
Bio: American journalist and author of two nonfiction books on China who's currently working on a third, The Road to Sleeping Dragon: Learning China from the Ground Up.
Running Cred: Meyer started running late in life, in 2008, long after he had begun his writing career. It was just a way to get in shape after "living in a city where beer and noodles are the staple diet" (Beijing). But he took to it wholeheartedly. Meyer has since run several marathons. He now plans his years around them.
There is a meditative quality to running that can produce revelations for writers. Meyer sparked the idea for his upcoming book while on a run in London. He was going along the Thames, gawking at the foreignness of the cityscape, when it struck him to write a book on his own experience adjusting to a foreign country. 
"When you start an assignment, everything feels very chaotic. It's just one step at a time. The pieces fall into place. It's the same thing with running. You just set a goal and little by little you achieve it."
---
Nicholas Thompson
Bio: Author and editor of Wired.
Running Cred: A marathoner who run-commutes most days.
"I do notice that a lot of the best thinking I get done, or ideas generation, or problem solving, happens when I'm running and trying to focus on stuff outside of my head.
"I remember vividly going on a run and coming up with the structure for the speech I gave at my wedding, which is actually a pretty important writing assignment! It was at East Rock in New Haven. I just remember running up and being like, 'Oh! That's the structure.' And why it came to me running and not sitting, I don't know. But I think probably for most things I've written or edited, there's been a key insight that came while I was running."