Top Americans Lean on Mantras to Get Through Marathons
Sara Hall and Jared Ward both focus on: "Run the mile you're in."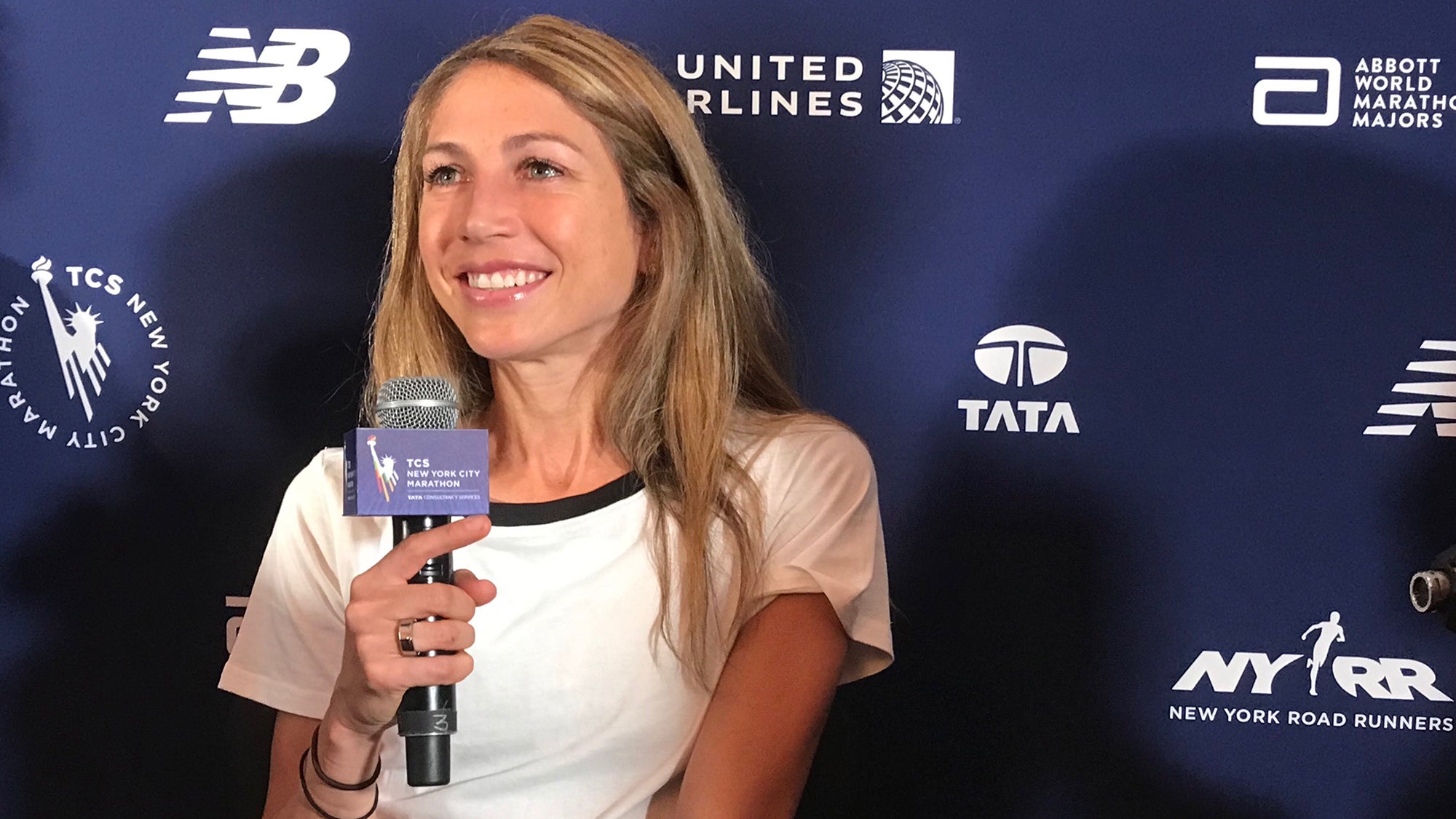 Heading out the door? Read this article on the new Outside+ app available now on iOS devices for members! Download the app.
We generally think of elite runners as internally focused. They're constantly checking the other runners around them, and their own perceived effort, the need for a drink or gel, and the pinch at the left knee. They don't daydream about ice cream, favorite Netflix series, or who's going to get the Democratic nomination.
So it came as a bit of a surprise at the New York City Marathon press conference to hear two top American runners talk about their favorite mantras. They weren't asked a question about mantras. The words simply tumbled out as they discussed their plans for Sunday's marathon through the five boroughs.
Perhaps a mantra is something you seize from the outside world and then make a part of you. At any rate, Sara Hall and Jared Ward both spoke about how they use mantras to stay focused and tough in their marathons. In fact, it turned out that they share one.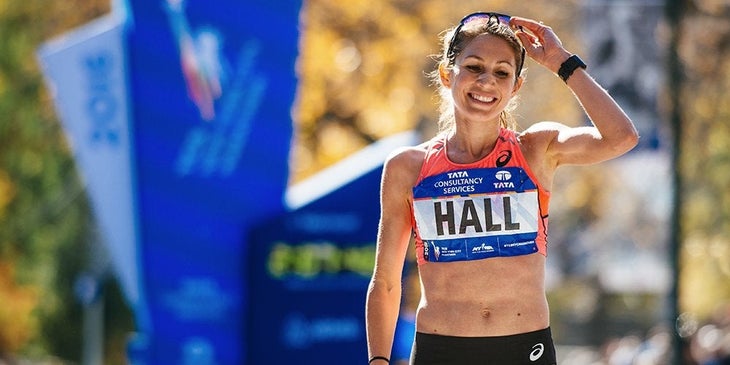 Last spring Hall's husband, Ryan, authored a book titled Run The Mile You're In. Sara shares his deep faith, as well as a busy, children-and-dog-filled household, so it shouldn't surprise that she thinks much like Ryan.
"In a marathon, it can be daunting to consider how far you have to go," she said Thursday morning. "Ryan taught me that it works much better to focus on the present: Run the mile you're in."
In Sunday morning's marathon, Sara said she'd call on another mantra, more of her own making: "The well is deep. You have much to draw upon." In other words, she's been training hard for 20 years. That fitness doesn't suddenly disappear at moments when she's feeling a little low and dispirited. It's still there. She only has to dig deep, and draw it up.
In last spring's Boston Marathon, Ward ran with the leaders to the bottom of Heartbreak. Then, "Heartbreak broke my heart," he remembered. "The pack I had been running with was suddenly away and gone."
Ward felt in danger of losing what had been an excellent effort to that point. What could he do?
"I told myself, 'Run the mile you're in,'" he said. "Just try to hold pace for one mile. And I was surprised by how well that worked. Fear and anxiety live in the future. Running just one mile is a whole lot easier than thinking about the whole 10K to go."
Ward likes to pick a new mantra for each marathon. He doesn't spend a lot of time on research. Rather, he goes with a subject that has popped up in his life. Lately, he's been thinking about "resilience," and how it's a trait he'd like to pass along to his children and others.
"Embrace resilience." That's his mantra for Sunday morning, particularly when the going gets tough. The first job is not to panic, but find a balance point: "Embrace resilience. And then figure it out."
—
Amby Burfoot won the 1968 Boston Marathon. He offers KISS Training Programs (Keep It Simple & Smart) at RunWithAmby.com.
From PodiumRunner
Trending on Outside Online