When and Why to Pull out of a Race
Coach Ben Rosario and elite runner Scott Fauble of the HOKA Northern Arizona Elite take us inside the decision to withdraw from an important race, with lessons for us all.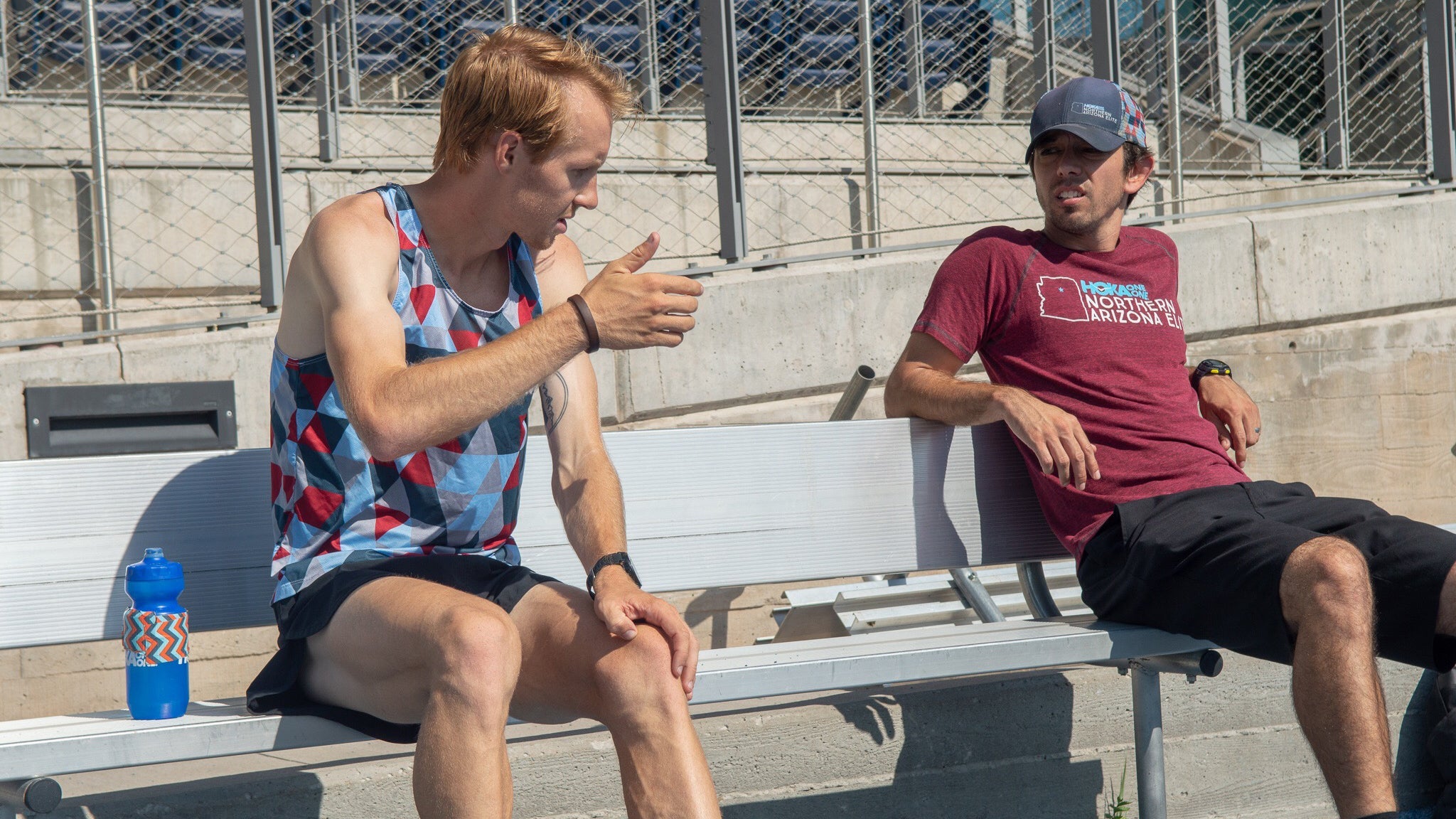 Heading out the door? Read this article on the new Outside+ app available now on iOS devices for members! Download the app.
Scott Fauble, professional runner with the HOKA Northern Arizona Elite who placed seventh at Boston last April, is training for a goal half marathon in the fall. He was scheduled to run Falmouth Road Race, on August 18, where he hoped to win—but had to withdraw right before departure. Here, Fauble and his coach, Ben Rosario, take us through the decision-making process of coach and athlete when pulling out of a race they wanted to run. 
BEN
Sometimes you have to make really tough decisions. We had to make one recently after Scott got the flu one week out from the Falmouth Road Race.
Let me backtrack for some context. Last year, Falmouth was Scott's first race of the fall, a season that culminated with a seventh-place finish at the TCS New York City Marathon. He had a great day, finishing second in a sprint-to-the-finish with Ben Flanagan. He and Flanagan pulled away from a killer field that included four-time race winner Stephen Sambu, U.S. Olympian Leonard Korir, as well as Scott's former teammate, Martin Hehir.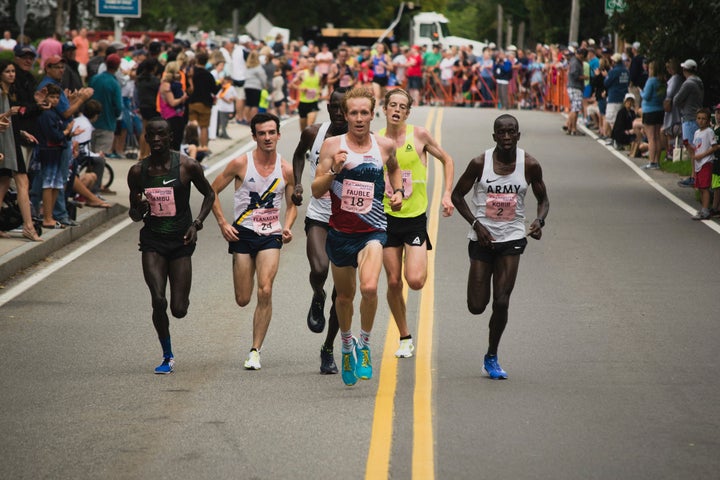 When we sat down after the Boston Marathon to plot out his fall racing schedule, it wasn't even a question that Falmouth would be on there. He wanted to go back and get the win after being so close in 2018. In fact, Falmouth was the only race we picked that he had been to before. So, in a way, I think it was the one he's been daydreaming about the most because he could really envision it.
Plus, the first race this season—Beach to Beacon 10k where he was sixth in 28:59—gave him a nice boost of both fitness and confidence. His first hard session after Beach to Beacon, 16 x 800 in 2:20 with one-minute rest at 6,500 feet elevation, was his toughest of the segment thus far, and he looked the best he's looked since Boston in my opinion. If you would have asked me right then and there about Falmouth, I'd have said his chances to win were extremely good.
But things don't always go as planned. Two days after that workout, Scott let me know he wasn't feeling well—at all, and that he wasn't going to be able to do Monday's scheduled cutdown long run. He had the flu, or at the very least a flu-like virus. This was exactly one week from Falmouth. I wasn't too terribly worried yet, but certainly concerned.
The next day, when I asked, Scott texted: "Still pretty bad. Couldn't even consider running today."
That wasn't good. Now I was worried we'd have to pull out of Falmouth.
That same day a press release came out previewing the race's elite field and it highlighted Sambu and Korir and listed Scott as someone who, "should be in the hunt." Are you serious? Someone who should be in the hunt? How about he was second at this very race last year, and beat the exact two athletes that were listed as the favorites. And in between then and now he's finished seventh at both the New York and Boston Marathons, becoming the 11th-fastest American marathoner of all-time with his 2:09:09 performance at the latter. Geez. This was going to make it even harder to pull out.
But as coaches we have to take the emotion out of it when making training and racing decisions. Even though I knew Scott wanted to go to Falmouth and try to win it, and even though I wanted that for him, that could not be the deciding factor. Rather, we needed to take the context of the past week, and the rest of the season, into account. With all that in mind, you would think the decision would be fairly easy—we should pull out of Falmouth and get back to 100% health with the USATF 20k Championships less than three weeks away.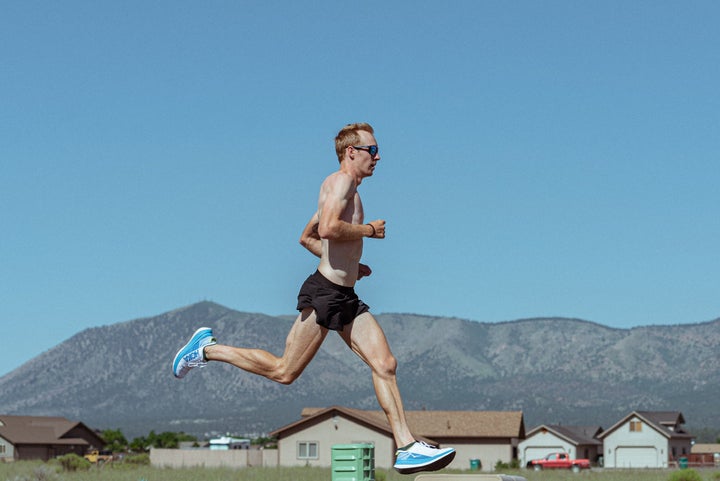 But Scott being Scott, he was determined to get rid of that darn flu and get back to training. He ran Tuesday and felt okay. Wednesday he ran eight miles in the morning and four more in the afternoon, plus some form drills and strides. We decided that we should operate under the assumption that he was going to race on Sunday. His flight was scheduled to leave the next morning at 10:30am from Flagstaff. We'd do a four-mile tempo beforehand and, assuming all was well, he'd be on a plane to Massachusetts.
We met on Lake Mary Road to warm up at 7:00am on Thursday in order to get the workout in before the flight. He had packed all of his luggage and the plan was to hit the workout, cool down, drive over to Ben and Steph Bruce's house for a quick shower (they live close to the airport) and then take off. I did not want anything crazy, just enough to make sure he was ready to go. The instructions were for a four-mile tempo run where he'd start at 5:10 and work his way down to 5:00. He followed the plan almost to a T with splits of 5:10, 5:04, 5:02, 5:02.
Afterward, I asked the question I had to ask: "How'd ya feel."
Hands on his knees, he said, "I felt flat."
I responded right away: "We're not going."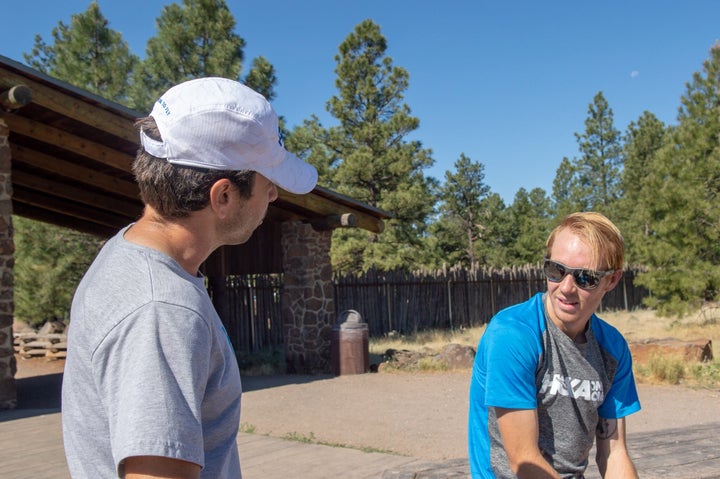 It almost surprised me as it came out of my mouth. I had really bought into the idea, as I'd asked him to, that he was going to be fine. But when I saw how he looked, and heard how he felt, after a workout that really shouldn't have been that hard, the decision was obvious.
As I told him, I had no doubt he'd find a way to have a decent race—but at what cost? He'd have to travel all that way, and back, which is tiring enough. Plus, he'd have to go completely to the well coming off a sickness and who knows how that was going to leave him feeling on the back end. With the New Haven 20k coming up so soon (15 days after Falmouth), it wasn't the smart thing to do.
I could sense a little bit of relief on his part afterward. He knew it was the right call. His mood even seemed much improved when I saw him again later that morning at our strength and conditioning session—the same time the flight he was supposed to be on was making its way to the East Coast. And just like that it was on to the next challenge. On Labor Day morning, he'll try to win the USATF 20k Championships, which would be his first National title after a slew of close calls. On we go.
SCOTT
 I came off Beach to Beacon with a renewed sense of confidence. I'd just run 28:59, been the top American, and placed well at a prestigious race. And I'd done it, really without much specific work.
I turned my attention to Falmouth with really high expectations. It's a course that suits me a little bit more, I had the benefit of Beach to Beacon in my legs, and would be able to add a few more really good workouts to the puzzle in the two weeks until Falmouth. Mostly, though, I had been second the year before and felt like I could do that again—maybe even a bit better.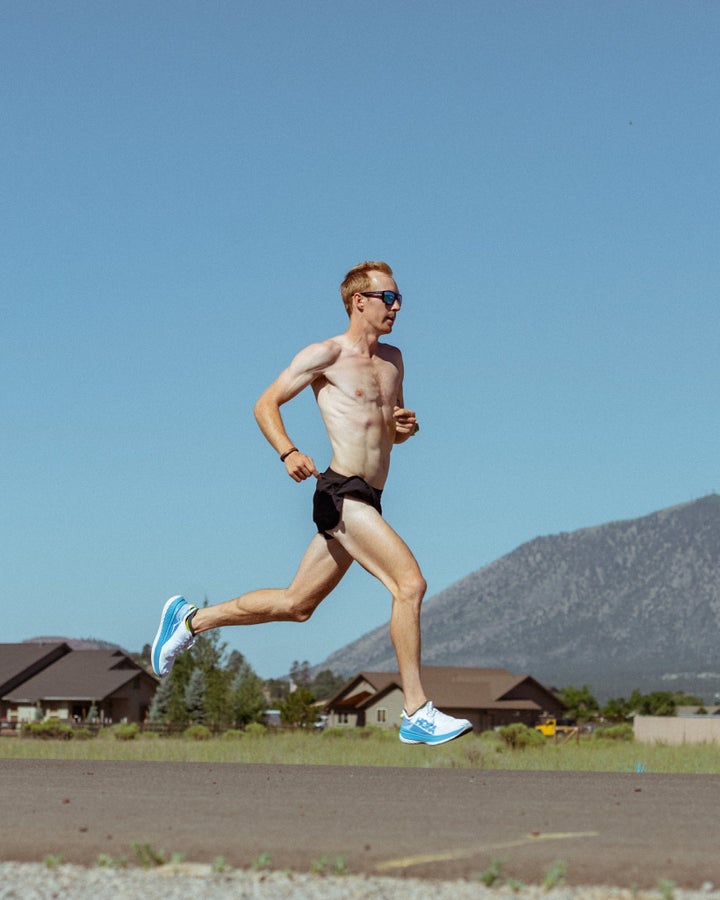 My confidence only grew on the Friday, 9 days out, when I nailed a really tough workout. We did 16 X 800 in 2:20 and for the first time this season I got to the last 25% of the session and felt like I could wind it up and hammer the last few reps instead of just trying to get to the end. I was exhausted when I finished but I was also brimming with confidence—that mental toughness and ability to look forward to the hardest part of a session that had helped me to my best performances was back.
Two days later, all that was gone.
On Sunday afternoon, 1 week from race day, I started to feel chilled and achy and lethargic. Although feeling tired and heavy and not wanting to get out of bed is a defining characteristic of my life (read: justification for being generally lazy for many hours of the day), this was different. I took a nap and woke up feeling worse. "I'll feel better tomorrow," I told myself, not really believing that I would ever feel normal again.
The next day I woke up to the wrath of 1000 demons. It felt like my joints had been filled with sand, my insides were simultaneously suffering from heat stroke and enduring an arctic storm, my appetite disappeared, and I knew that I was destined to spend the next 10–16 hours in a semi-conscious state on my couch.
I nestled myself into the crevasses in the couch, pulled the hood on my sweatshirt up over my head, and purchased the director's cut of The Townon Amazon Prime. At some point my girlfriend came home with a rainbow of hydration products and soups as if she was the patron saint of virus fighting. I began forcing down liquids between impromptu and unplanned naps while my girlfriend watched reality TV shows where the characters fight in different places; a boat, the south, Beverly Hills, etc.. The idea of running Falmouth quickly began to feel like a pipe dream as my pathetic body was sprawled out on the couch, motionless except for adjusting the blanket I was swaddled in to accommodate my rapidly changing body temperature.
When evening rolled around, I dug as deep as I've ever dug in a race and pried myself off the couch. Ignoring every fiber in my being, I forced my heavy legs up the stairs. My brain urged me to lie back down as I passed my bed but I fought through my instincts and got myself into the shower. As the warm water hit my discombobulated body, I got nauseous for the first time. I started dry heaving in the shower and eventually threw-up some stomach acid. After vomiting, I started to feel better—although if I had gotten any worse I would have ceased to exist, so maybe I was just feeling good about making it through another few hours without having to go to the morgue.  My appetite returned and I was able to consume some chicken noodle soup and a handful of Saltines.
I improved each of the next couple days, and started to feel like I would be able to race. I talked to Ben about it and we decided that we would wait until the very last minute to decide if I'd still be going to Falmouth. I'd already made up my mind though—I was going to race. On Thursday morning I was scheduled to fly out of Flagstaff at 10:30, so we met at 7 for a workout—basically to see if I was well enough to race, even though I'd already decided that I was ready to go.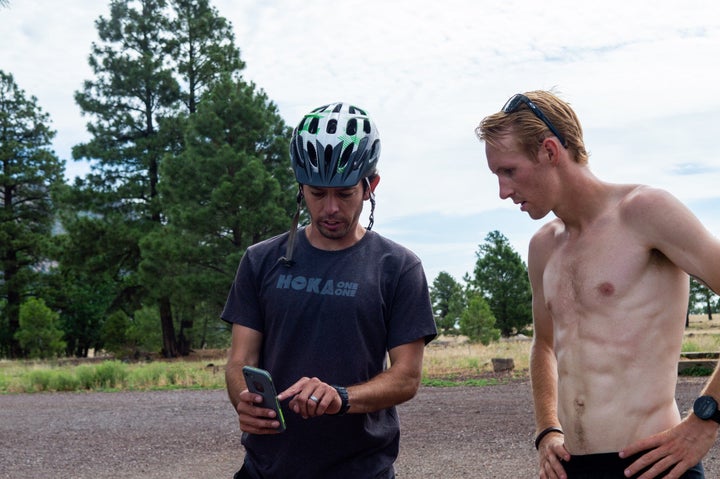 We had a 4-mile tempo on the schedule. I set off down the road: 5:10 for the first mile and I felt like I was forcing it. The second mile started with a long downhill and I pressed down it and then relaxed up a hill that led to the two-mile mark: 5:04 and not feeling any better.
"Ok, my legs will come around now, just flow." I thought. They didn't. 5:02 for the next mile and I was feeling like I was really pressing. I tried to be really smooth over the final mile of the tempo, but I found the pace slipping and I was only able to close it out with a 5:02.
"How'd you feel?" Ben asked.
"I don't know…. flat…. heavy I guess," I responded.
"I was really hoping to hear that you felt good. I think if you aren't feeling good we shouldn't race, what do you think about that."
"I'd really like to race."
"I know you would, but I think you'd be able to go to a really deep dark place to get the job done and I think that would really put you in a hole."
"Ok, I trust you."
And that was that. We pulled the plug on Falmouth and then went for a cool down where we talked about Comedians in Cars Getting Coffee. I wasn't pissed at Ben, I didn't sulk, I didn't protest anymore. I probably could have fought Ben and gotten him to let me go race, but I didn't. I don't really see the point of fighting with someone who has A) the benefit of perspective and B) my best interest at heart.
A coach's job isn't to blow smoke up your ass, their job is to guide their athletes. And part of that is sometimes telling them things that they don't want to hear like, "I don't think you should race this weekend." The athlete's job is to buy in 100%—that is almost always talked about in terms of training, but it applies to these decisions as well.
As much as I wanted to race, as deeply as I believed that I would be able to compete up front, at some point you have to let up on the reigns and let the coach be a coach. Ben made the call knowing I was going to be disappointed, that probably wasn't easy for him. I appreciate that he respects me enough to believe that I can handle bad news, and in turn I have to respect his opinion—no matter how much I wanted to get on that plane to Boston.
From PodiumRunner