Make the Most of Your Destination Race
Combining traveling and racing can be tricky, but strategic planning and toggling between runner and tourist can allow you to enjoy the best of both.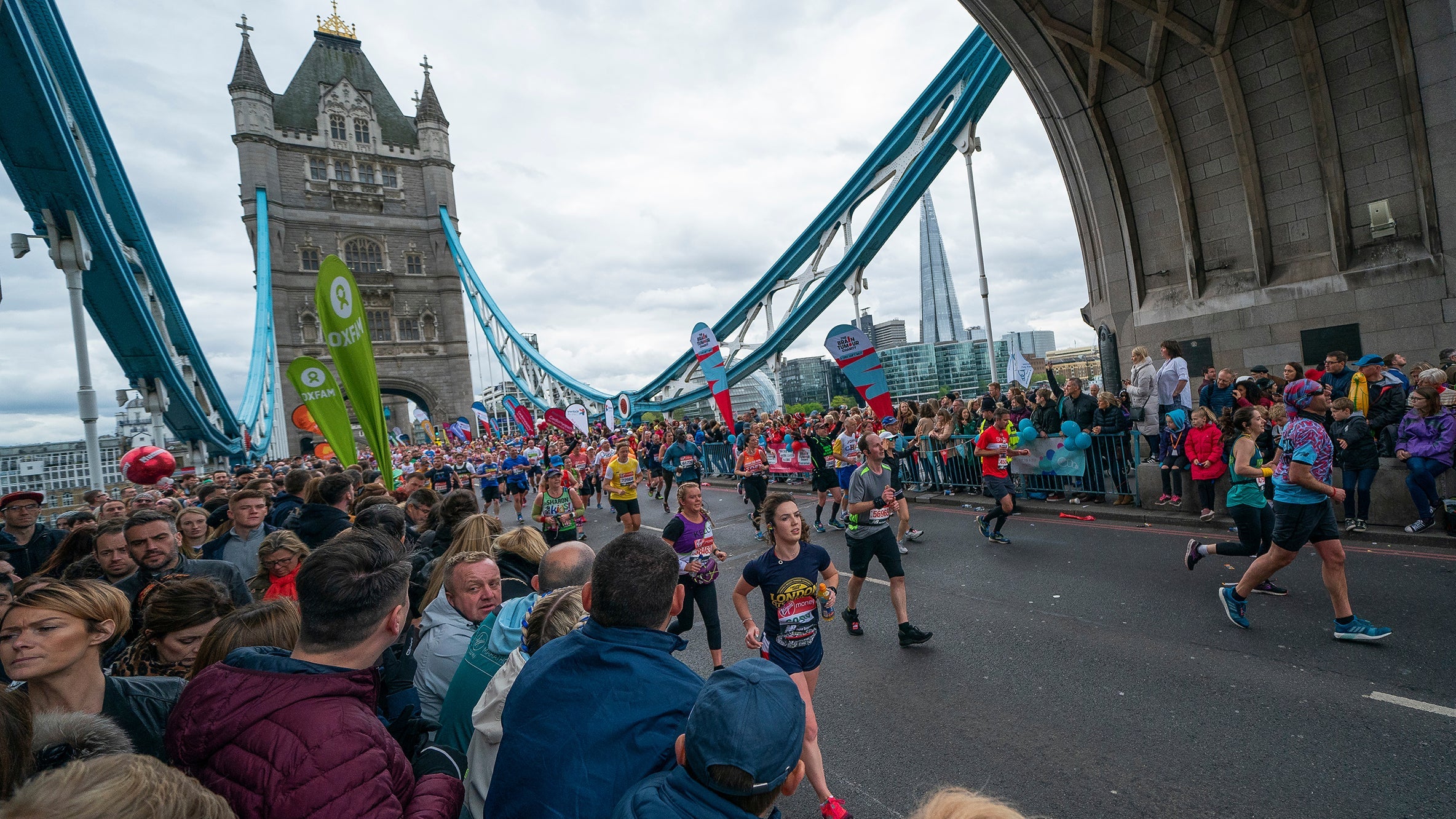 Heading out the door? Read this article on the new Outside+ app available now on iOS devices for members! Download the app.
Destination races are popular for a reason. If you can combine the thrills of traveling and competing, maybe rope a few friends into the adventure, and bundle it all up into one epic weekend… why wouldn't you?
For one, travel ups the already steep expense of racing, raising the stakes for success on both the race and the trip. Price tag aside, traveling and racing make a delicate combination. If you've ever signed up for an out-of-town race on a whim, there's a good chance you've learned this the hard way. It's way too easy to get swept up in the excitement of a new place, throw your routine out the window, and either lower your racing standards or cobble together a suboptimal performance—which, if you're anything like me, tends to cast a shadow over the whole experience.
Here's the good news: Having raced in most U.S. states and ten countries, and made almost every race blunder that exists, I've learned that you don't have to choose between racing well and enjoying a host city; you just have to toggle deliberately between runner and tourist mode, and stick to a thoughtful plan. Here are my tips for making the most of a destination race.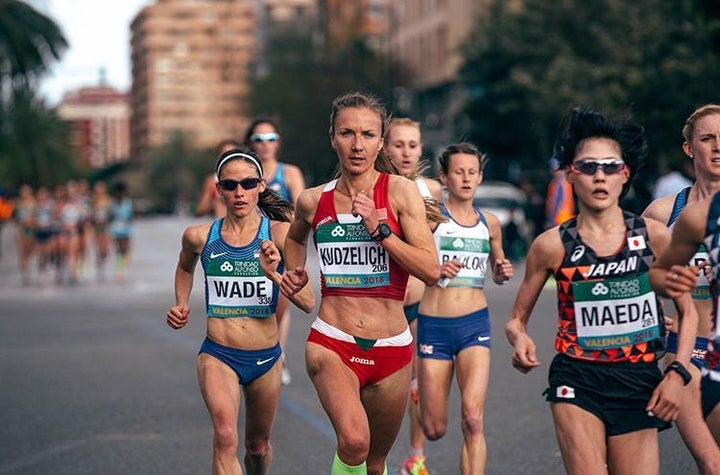 Build your itinerary around the race.
No matter what your performance goals are, if racing was part of your motivation for traveling, it's worth setting yourself up to run well. This doesn't mean you have to be a hermit until the race is over. It simply means making decisions that are conducive to competing, such as traveling early enough that you don't show up to the starting line a stiff mess, booking accommodations that are peaceful and near the course, scouting out safe pre-race food options in advance—and building in time after you finish to sightsee your heart out. Once the race rolls around, you'll be glad you defined your priorities clearly and early.
Travel thoughtfully.
Whether you're road-tripping across the state or flying across time zones, you can do a few things to make your journey as smooth as possible. These include: Pack plenty of nourishing food, sip water regularly, wear compression gear (if you're comfortable in it and used to wearing it), and move your body as much as possible. Don't be afraid to be that person doing leg swings at a gas pump, lunges before boarding, or yoga poses in the back of a plane. For flights, it's also a good idea to limit your luggage to a carry-on whenever possible. At the bare minimum, pack your racing shoes and uniform in your backpack or purse. You can probably do without jean shorts for the weekend, but your trusty, worn-in flats—not so much.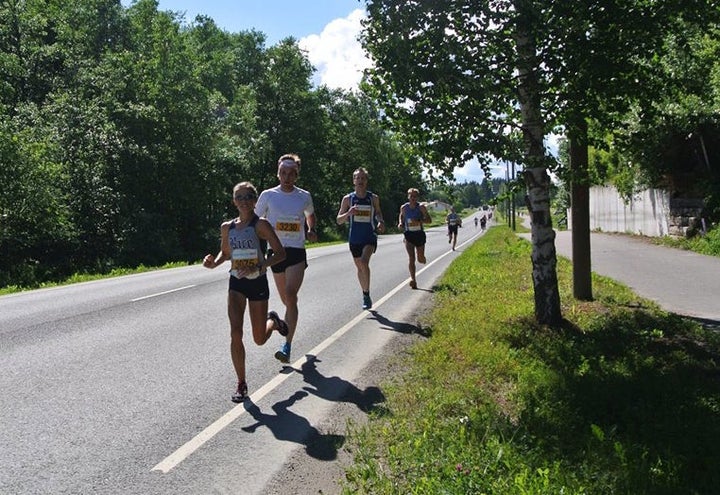 Shake out the stiffness.
Post-travel shakeout runs are rarely pleasant, but always a good idea. After you've made it to your hotel or homestay, I recommend some gentle stretching and mobility—positions and movements that feel good and target areas that were mostly dormant while traveling.
My favorites include half-kneeling hip flexor stretches, butt bridges, mid- and upper-back roll-outs, and lunges in every direction. Once you feel a little looser, pop out the door for an easy run. (Bonus points if you can get on or near the course.) Start slower than normal and don't freak out if you feel terrible. Better now than at race time!
Maintain some semblance of routine.
No matter how far you are from home, try not to stray too far from your daily routine. Eat foods that are familiar, go to bed at a similar time, and replicate your normal pre-race jog. If you aren't usually a napper or a foam roller, this is not the time to experiment. The advice, "Don't try anything new before a race" holds especially true when that race is somewhere new. You'll have time to sample the diverse cuisine and culture of your destination after the race (more on that later).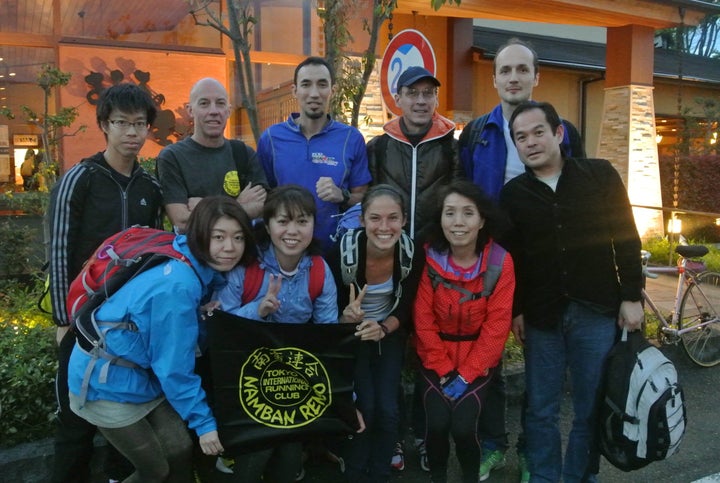 Tour lightly before the race.
It's possible to take the pulse of a new city without wearing yourself out. For "away" races, I like to front-load my trip with leisurely activities that limit my exertion, like browsing local bookstores, posting up at craft coffee shops, flushing my legs out in the ocean or hotel pool, and reading in a nice, new setting. Driving course tours—or a city bus or boat tour—can also be a great way to soak up the sights while staying off of your legs. As tempting as they may be, activities that are potentially energy-zapping—like bike tours, long exploratory walks or hikes, museum visits, and stand-up paddleboard excursions—can wait.
Expect obstacles.
Don't wait until race morning to find out that the city you're in doesn't have Uber or that the coffee shop you were counting on is closed on Sundays. With all of the variables that go into any big road race, your best move is to anticipate at least a few of them going haywire. Leave extra early on race morning, bring your own snacks and mid-race fuel (if you'll need it), and do your best to roll with the punches when they inevitably come.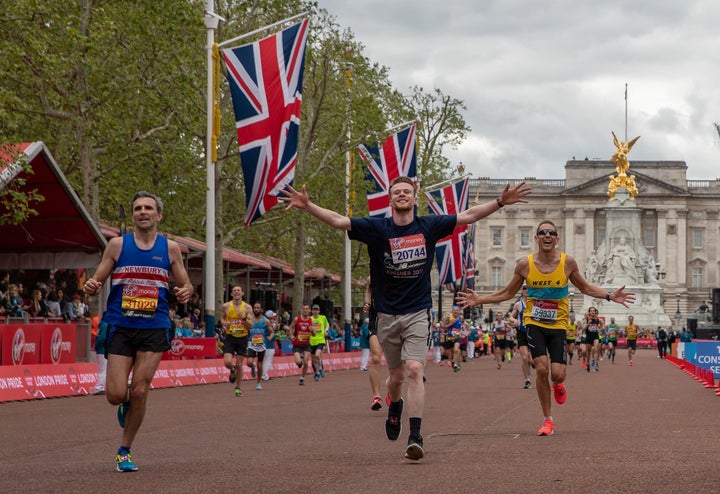 Vacation hard after you finish.
To me, an out-of-town race's finish line marks the threshold between racing and vacationing. Once you've gone through your post-race recovery protocol, it's time to take advantage of the "destination" part of a destination race. Try that street food you can't identify or pronounce but that the locals seem to love. Take a long walk (or do your cool down or next-day shake out run) along the sandy shore or through the historic city center. Wander aimlessly through the open-air market, sampling everything that intrigues you. Hunt for souvenirs to bring back for your friends and training partners. Basically, go for the activities you've held back on in the name of racing, and feel good about having earned them.
—
Becky Wade, 2:30:41 marathoner, is the author of the memoir, Run the World: My 3,500-Mile Journey Through Running Cultures Around the Globe (HarperCollins, 2016).
From PodiumRunner
Trending on Outside Online