In Stride
Runner Ticketed for Exercising Too Early
Speaker and author Peter Shankman was pulled over on his morning jog in Central Park. Should he really have been ticketed?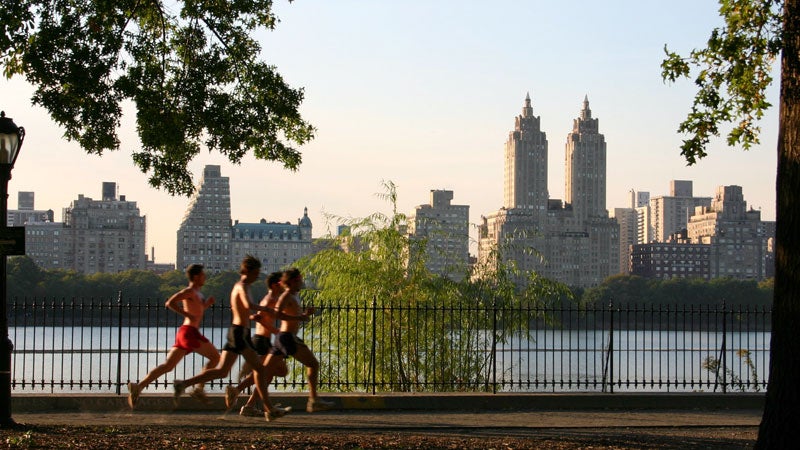 Picasa 2.0(Photo)
Heading out the door? Read this article on the new Outside+ app available now on iOS devices for members! Download the app.
The last thing Peter Shankman expected during his morning run in Central Park was to be pursued by the police.
According to Shankman, two NYPD officers drove up next to him and asked him to pull over around 4:30 a.m. Thursday. After informing Shankman that the park was closed, the officers issued him a citation for being in the park after hours.
"It's completely ridiculous," Shankman said. "I don't blame the cop, but he couldn't have given me a warning? He could have just said, 'Dude, just get out.' But they have their monthly quotas, I guess."
Central Park is officially closed from 1 a.m. to 6 a.m. But Shankman says he didn't come across a park sign displaying this info, had never been cited for entering the the park prior to 6 a.m., and reports that none of the other four to five people he saw in the park were approached by police officers.
"I violated the letter of the law, but not the spirit of the law," Shankman said. "The spirit of the law is that it keeps people from sleeping in the park or doing crime at 3 a.m. I was joking with a friend of mine that I wasn't selling crack for sexual favors—I was exercising."
Shankman plans to fight the citation in court and believe he has a chance of winning. The officer who issued his citation also told him that the courts will likely drop the ticket since it was his first offense.
This isn't the first time that runners have been left asking, "Can you really close the outdoors?" During the government shutdown last fall, dozens protested the park closures by running through Valley Forge National Historical Park and received $100 tickets.
What do you think? Does it make sense to ever close a park to runners?
Lead Photo: Picasa 2.0
Trending on Outside Online