In Stride
Track Workouts: You're Doing Them Wrong
Three things even the most experienced runners usually biff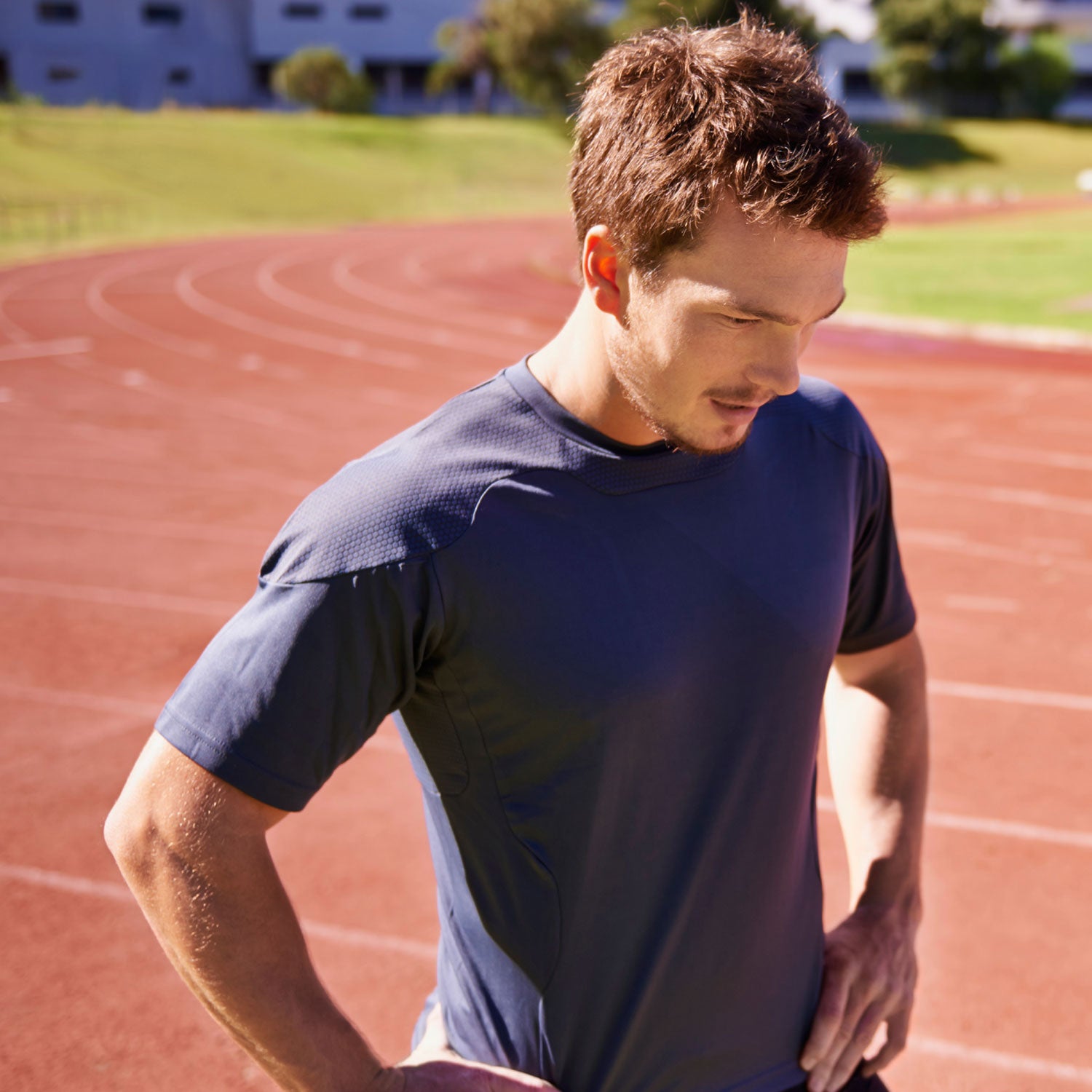 PeopleImages/iStock(Photo)
Heading out the door? Read this article on the new Outside+ app available now on iOS devices for members! Download the app.
At some point during training, most serious runners work out on a 400-meter oval. It's a great idea; track workouts can build strength, increase confidence, and teach proper pacing. The bad news: A poorly planned or executed track workout can be disastrous for morale, and possibly lead to injury.
The co-author of Run Faster: From The 5k To The Marathon, Brad Hudson has coached elite runners in the 2004, 2008, and 2012 Olympics, including 5K runner, Shayne Culpepper, and marathoner, Dathan Ritzenhein.  Below, he highlights three things most athletes get wrong—and how to fix them. 
1. Interval Recovery Time
What you're doing wrong: Taking the same amount of recovery time between reps regardless of distance covered in the repeat.
What you should be doing: A good rule of thumb to use is to take equal rest time for the repeat run. For example, if you are running seven-minute miles, take seven minutes of recovery between them. Conversely, repeats of 400 meters or shorter should require less rest time between them.
Hudson believes that runners who take too little recovery time between longer repeats risk overexerting themselves at the beginning of the workout and oftentimes end up not being able to finish it, or worse: suffer an injury. "Consistency is key for these workouts, because longer repeats build endurance and teach the body how to run at pace," he says. "It's more important that you run the workout comfortably than push yourself too hard because you didn't get give your body enough rest."
2. Your Cooldown
What you're doing wrong: Either ignoring it altogether or not running long enough.
What you should be doing: Track workouts are grueling affairs and after finishing them, most of us want to declare victory and call it a day after jogging one lap around the track. But Hudson believes a longer cooldown is in order. "Workouts can tax the mind, so a longer cool down is a great way to relax," he says. "An easy jog is a great way to get your head away from the workout itself." 
Hudson's athletes do a three-mile warm up before track sessions, and a three-mile cooldown afterwards. That may be too much for recreationally competitive runners, who should aim for a mile. "The cool down can act like a massage," he says. "It flushes blood through the body and helps remove the lactate and anabolic waste product from the workout. Any movement after the hard movement of a workout is a good thing."
3. Your Splits
What you're doing wrong: Worrying too much about them.
What you should be doing: Just complete the workout and don't overanalyze your repeat times. Hudson feels technology is making runners obsessed with knowing exactly how fast they are running at all times. "Sometimes you just have to listen to your body," he says. "Leave the watch at home and just do the workout." If you have to do 5 x 1 mile, for example, just do it and don't get consumed by your mile and lap splits. Your body doesn't care if you are half a second off the time that you are supposed to be running. 
Minimizing worry about splits will help athletes get through a workout without quitting, Hudson says. "Learning to make it through a workout even if it's not going well can make runners mentally stronger. Not obsessing about their split times can help with that."
Lead Photo: PeopleImages/iStock