In Stride
Trail Runners Join the Fight for Public Lands
A new initiative called Run Wild wants to give runners a platform to make their voices heard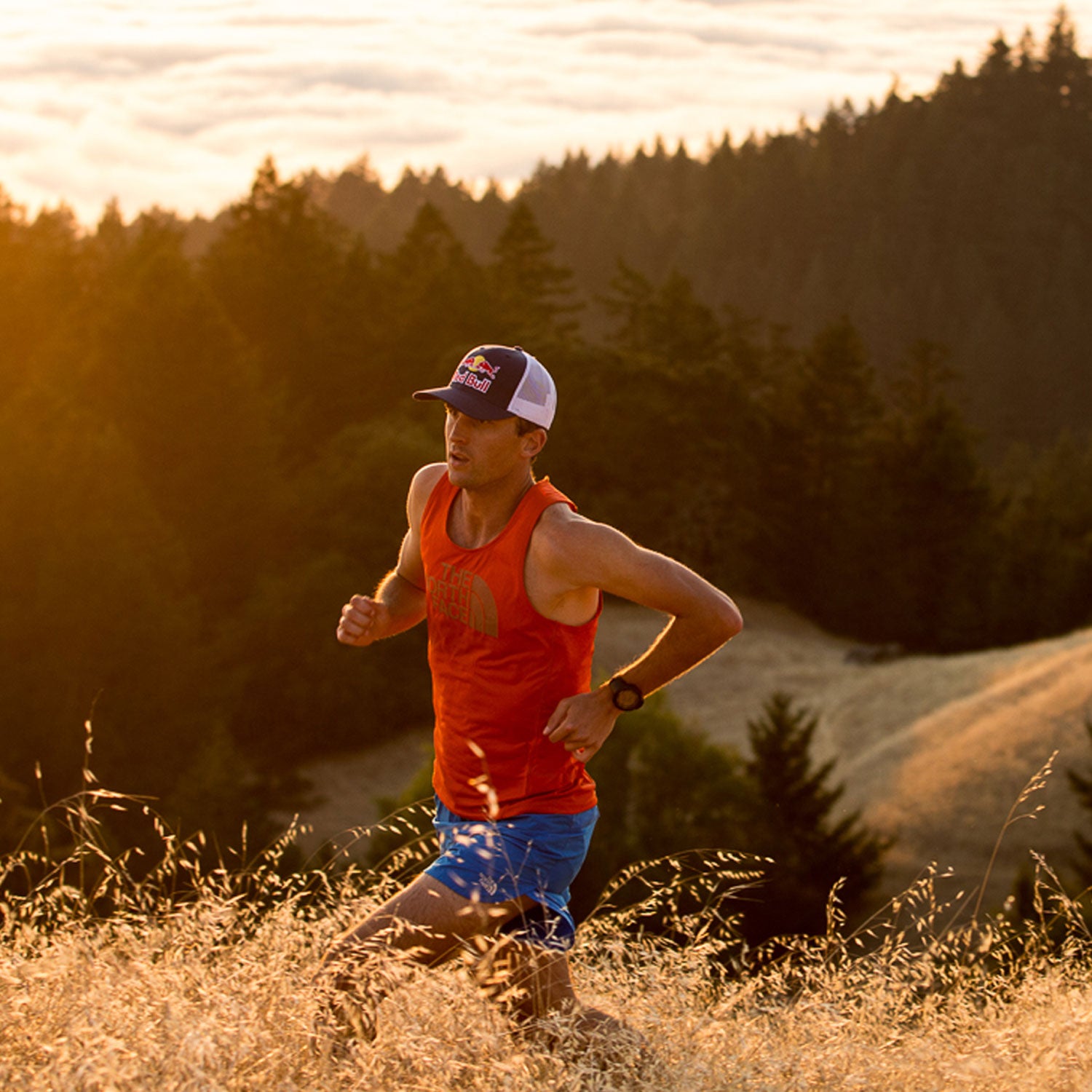 Red Bull(Photo)
Heading out the door? Read this article on the new Outside+ app available now on iOS devices for members! Download the app.
Last week the Trump administration presented a budget proposal for 2018 that featured significant cutbacks to a number of government agencies. Among a host of other reductions, one proposed cut would give the Environmental Protection Agency its smallest operating budget since its inception in 1970. Against this backdrop of shifting national priorities, a new grassroots initiative called Run Wild is hoping to engage the trail-running community in the fight to protect public lands.
Run Wild's website went live earlier this month, and the founders are still figuring out what the specifics of the fledgling project's activism will look like. At present, the emphasis is on getting the word out, growing its network, and advocating for increased appreciation of the roughly 640 million acres of national heritage that all Americans collectively own. The organization, which has ten cofounders, has partnered with the Wilderness Society, a nonprofit that has been on the front lines of the conservation movement since 1935. The collaboration with the Wilderness Society gives Run Wild access to a network of experts keeping a vigilant eye on legislation related to public lands.
 
"I think for a lot of trail runners, the connection between protected land and their sport is rather obvious, and there is an innate appreciation for that land," says Emily Peterson, a Run Wild cofounder, environmental philanthropy consultant, and Salomon brand ambassador who lives in the Bay Area.
 
The idea for Run Wild came about in January, when the now-infamous House Bill 621, a proposed piece of legislation that would have sold off 3.3 million acres of federal land, was introduced. But Utah representative Jason Chaffetz rescinded his own bill just a week after proposing it, and the withdrawal was partially attributed to an outraged response from hunters, fishermen, and other outdoor enthusiasts who saw it as a potential threat to their recreational habitat. The reversal was touted as a win for the outdoor community, and as evidence that—for those who have an active interest in protecting public lands—it pays to make your voice heard.
 
Run Wild wants to help trail runners join the chorus.
 
"These are issues that a couple of years ago we would never have thought that we'd have to fight for. At this point in history, it's almost as if nothing is safe," says Dylan Bowman, a North Face–sponsored ultrarunner who's also a founding member of Run Wild. 
Collaboration with the Wilderness Society gives Run Wild access to a network of experts keeping a vigilant eye on legislation related to public lands.
A potential model for the group might be the system used by the Outdoor Alliance, the nonprofit that unifies the voices of several outdoor-recreation advocacy groups, including the American Alpine Club, American Whitewater, and the International Mountain Biking Association. The alliance offers a legislative tracking tool—essentially a newsletter-style service for concerned citizens that e-mails action alerts (both preemptive and reactive), which typically include a prompt to contact one's congressional representative. One such alert went out immediately after last week's budget proposal, which, along with the 31 percent cut to the EPA, also proposed a 12 percent cut in funding to the Department of the Interior (which oversees the National Park Service), and a 21 percent cut to the Department of Agriculture. 
By maintaining consistent contact with the D.C.–based Wilderness Society, Run Wild is hoping to facilitate nimble, quick-response activism at the local level. For example, H.R. 621, which would have affected swaths of public land from Oregon to Nebraska, prompted protests across the West, including rallies in front of Montana and New Mexico statehouses. Down the line, Run Wild might be able to contribute to similar forms of active resistance. 
"Having the support system of a group of people who are committed to a mission gives you strength in the face of uncertainty and gives you the infrastructure and organization to confront challenges as they arise," Bowman says of the partnership.
 
Though Run Wild is selling T-shirts with proceeds going to the Wilderness Society, its founders are wary of the limited effectiveness of do-gooder "clicktivism" and also want to provide some means for more tangible engagement right away. On Earth Day (April 22), the organization is planning a Run-In Day, where runners across the country will be encouraged to go out to a favorite trail, take a picture, and ideally provide some educational background about how that land became protected.
 
The founders of Run Wild also want to be clear that this is not a self-centered lobbying effort predicated on the interests one specific recreational group. "We do want to emphasize that this isn't really about the protection of trails for pet trail-running projects, adventures, and races. It's really advocating for all outdoor use and access," says Peterson.
Aligning themselves with the broader outdoor coalition that came out to oppose H.R. 621 is a wise move. Rather than a bunch of skinned-kneed nature lovers taking on extractive industry juggernauts by singing "Kumbaya" around the proverbial campfire, trail runners belong to an increasingly potent lobbying force—one that contributes an estimated $640 billion to the national GDP.
 
"Attaching financial figures is political currency," says Peterson. "Even though it may not be our first priority to attach a financial figure [to the trails we run on], I think it gives you a foothold in the dialogue."
Lead Photo: Red Bull