How Do I Prevent Side Stitches?
A running doctor tells how to prevent, and treat, side stitches.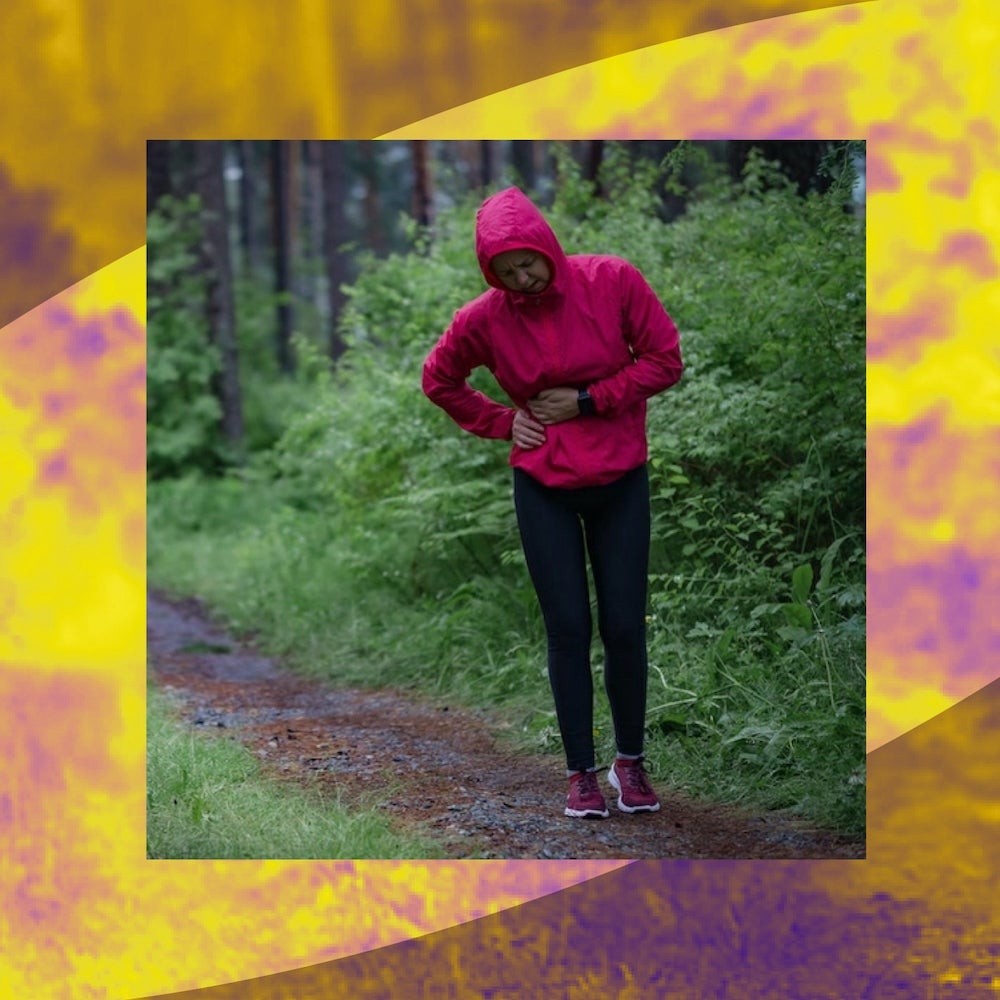 Heading out the door? Read this article on the new Outside+ app available now on iOS devices for members! Download the app.
Side stitches are a common complaint among runners. Although medical science has yet to determine the exact cause of the pain, some sports physicians believe that the root of the pain differs according to the experience level of the afflicted.
Those new to the 5K distance may experience side stitches more frequently than more seasoned runners. When running, there is increased abdominal pressure pushing up on the diaphragm. At the same time, rapid breathing can cause the lungs to press down on the diaphragm, a muscle that if "pinched" from above and below, gets less blood flow and spasms, resulting in painful side stitches. The good news is, as the body adapts to training, breathing becomes less labored and, if this is in fact the cause of the spasm, the stitches will go away as the runner gets more accustomed to the distance. (Note: Asthma patients also breathe rapidly and are prone to this type of side stitch.)
If experienced runners get side stitches, possible explanations include: the pre-race meal was too large, too fatty or too close to the event and it filled the stomach pulling down on the diaphragm, thus causing it to spasm. The nutrients needed for longer distances are not required for shorter distances; so 5K runners may need to cut down on intake. If this is difficult, sit down with a sports physician or sports nutritionist with a food log to come up with a new plan. (Newbies: Nutrition could also be the culprit for you, too, so look at your pre-race meal.)
Once you get a side stitch, treatment is simple. Stop running and take long, slow deep breaths. I also recommend what I call the "Nike Swoosh" stretch because you look like their logo: Stretch with both arms extended to the sky then bend sideways at the waist to each side; hold for 15 seconds on each side. This should relieve the spasm and off you go again.
Prevention is really the key. As your endurance gets better, you should experience fewer stitches as long as you don't overeat before a race.
–
Lewis G. Maharam has written for Runner's World and Competitor magazines and authored five books. This article first appeared in the July, 2011 issue of Competitor Magazine.
From PodiumRunner
Lead Photo: Getty Images