How and Why to Start a Run Streak
Young streakers share how they reached the streaking milestones of passing one year and earning their 1,000-day comma—and what it has done for them.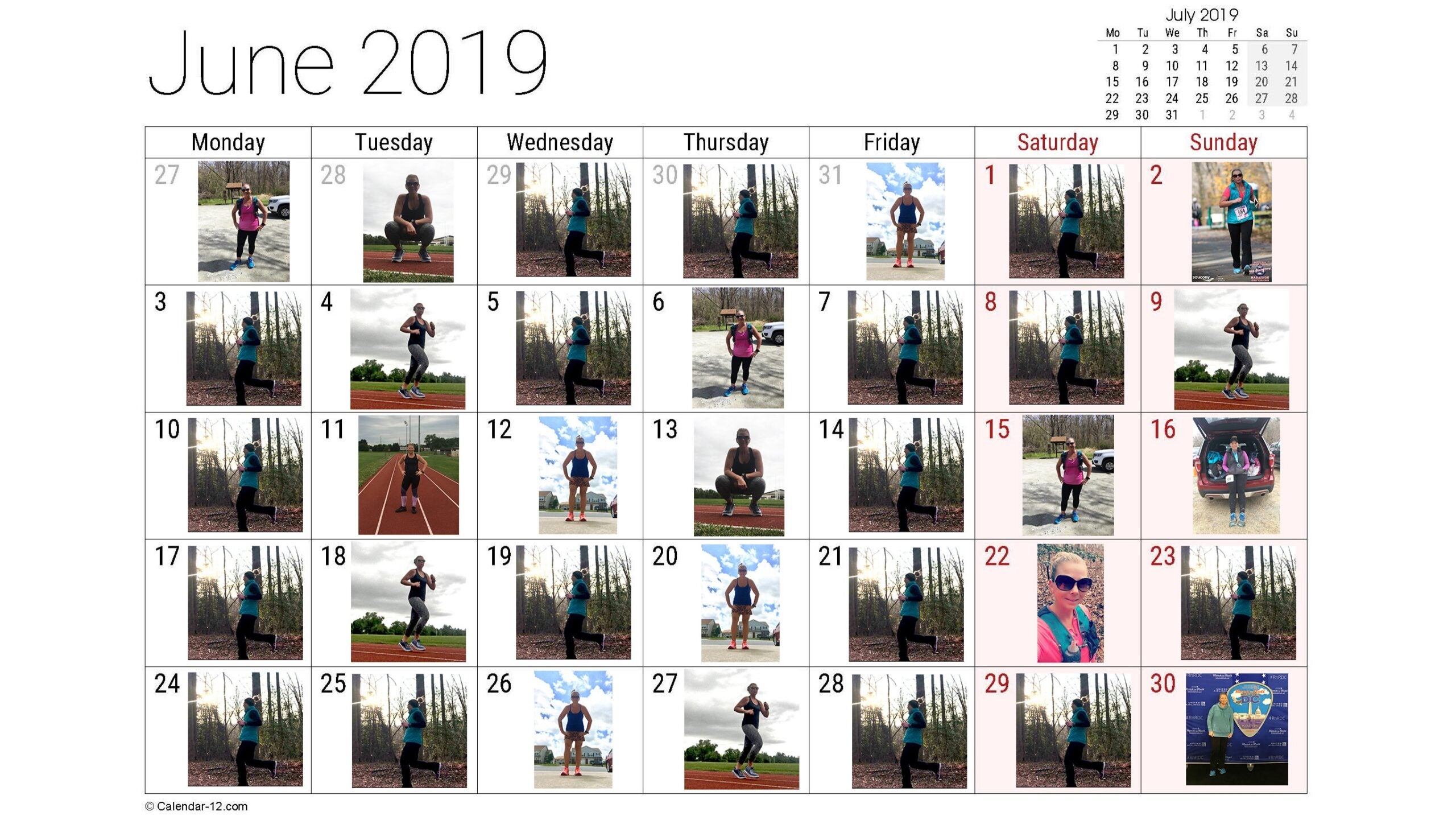 Heading out the door? Read this article on the new Outside+ app available now on iOS devices for members! Download the app.
Whenever we hear about run streakers, the focus seems to inevitably fall on those who have kept it up for decades. Rightfully so. 30, 40, 50-year streaks are mind-boggling and worthy of admiration and praise. But they can also be intimidating and off-putting: Who can wrap their minds around whether they'll still be running 20 years hence, let alone every day between now and then. And, in the shadow of decades, how are we supposed to feel any measure of success if our current run streak is three days?
Fortunately, there are many meaningful milestones along the way. You start a streak by running two days in a row, then the day after that, then every day for a week. You soon can celebrate a consecutive month, followed by 100 straight days. At one year, you can get your streak certified and listed with the United States Running Streak Association or Streak Runners International, joining 1492 American runners and 235 internationals who had registered their streaks as of May 30, 2019.
One Year In: I Just Kept Going
The newest streaker on the list (as of May 30) was Allison Neikirk, 31, of Edgewood, Kentucky. Neikirk started running in January 2017 to get healthier. In May of 2018, she joined a group running every day in support of local runner Harvey Lewis's FKT attempt on the Appalachian Trail. The thinking was: "If he can run 40+ miles for ~40 days, we can one mile a day while he is on the trail," Neikirk says. "So, my plan was initially just to run every day for less than two months. Obviously, I just kept going. I honestly don't remember when I decided to try for a year. It just became something I have to do."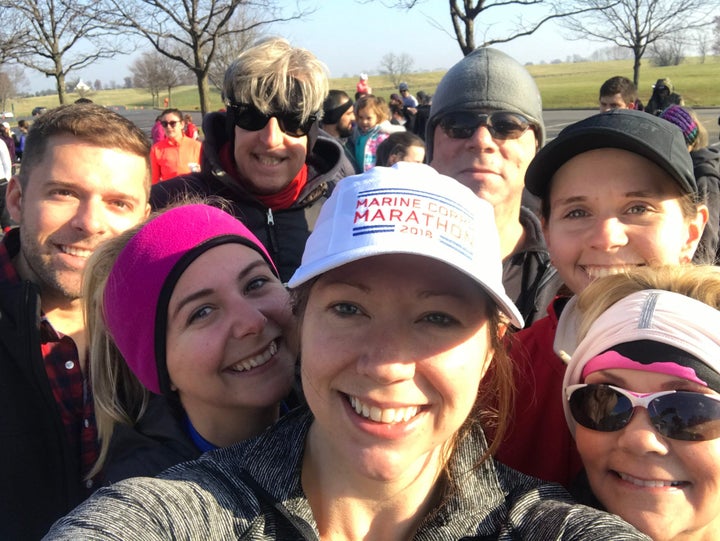 Streaking hasn't hurt Neikirk's training and competing any—quite the opposite. She averaged just over 3 miles a day during the year, and completed 13 races, including one marathon, three half marathons and a Ragnar relay.
"'Will I keep going?' That is a question that I am sure every streaker gets," Neikirk says. "The truth is I don't know. I don't plan to quit."
If Neikirk keeps it up, soon she'll reach another significant milestone that streakers celebrate: Getting your comma. Run every day for two years and nine months and you hit that magical day when your streak reaches 4 digits.
Earning Your Comma: It's a Habit
Sarah Dean of Cambridge, England, was the most recent to pass that milestone, earning her comma on May 30. She started her streak in September 2016 in order to hit a goal of 1,000 miles by the end of the year. She figured out that it required a 5k per day to do so, which seemed doable if she ran every day. So she did.
"A friend had run every day for a year, so that was the next goal, then 1,000 days…now I'm not sure," she says. "It's a habit and I really enjoy it, so can't see me giving up anytime soon."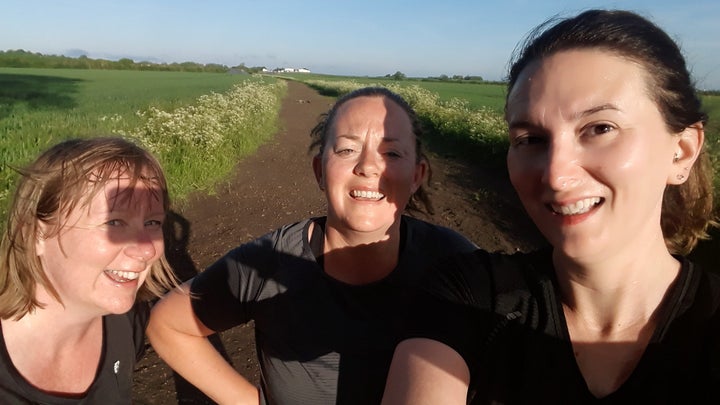 Dean says her most difficult days are the ones where she's just fitting in the obligatory 1 mile: "They always seem really hard." That, and the day after her longest run during the streak, a 64K ultra.
Her keys to keeping going? "I always run in the morning, I just couldn't face it after work," she says. "And I keep myself motivated by running with great friends or signing up to events so I have something to focus me."
Second Try, Blowing Past the Comma
Emily Morrison, a 36-year-old RN from Dover, Delaware, earned her comma on May 5, 2019. This was Morrison's second streak. She started her first to lose weight. "Every month for the first 100 days I thought about quitting," Morrison recalls. "But once I hit 100 I knew I couldn't go back. I lost 85 lbs during my first streak."
That first streak ended at 266 days due to surgery. Morrison has a lifelong chronic illness that keeps her in constant pain and has required seven surgeries—the most recent during her current streak. She managed, however, to run a mile—wrapped in KT tape and compression pants—less than 24 hours after the surgery this time.
"Running is my escape from my illnesses. It's my happy place and I figure if I'm going to be in pain then I my as well be running," she says. "Now that I'm past 1,000 days I don't see myself stopping unless I'm forced to do it."
Like others, Morrison does far more than the minimum one mile per day, and doesn't shy away from racing. "I average 3-5 miles a day," she says. "Since I started, I've run 12 marathons, a 50 miler, 100k and many 1/2 marathons and shorter distances. My longest run was 72 miles—my first attempt at a 100 miler this past March at Pistol Ultra. My husband was deployed for all of my training (gone 7 months) and I caught the flu the week of the race so I'm happy with how far I got. I'm going back to this year to finish what I started and get my 100 mile buckle!"
Frequent Flier's Lofty Goals
Sean Sullivan got his comma on March 8, 2019. The 45-year-old from Fair Haven, New Jersey dabbled in running for several years, but, he says, "Mostly made excuses not to run for weeks in a row unless I was preparing for a few local 5Ks I entered."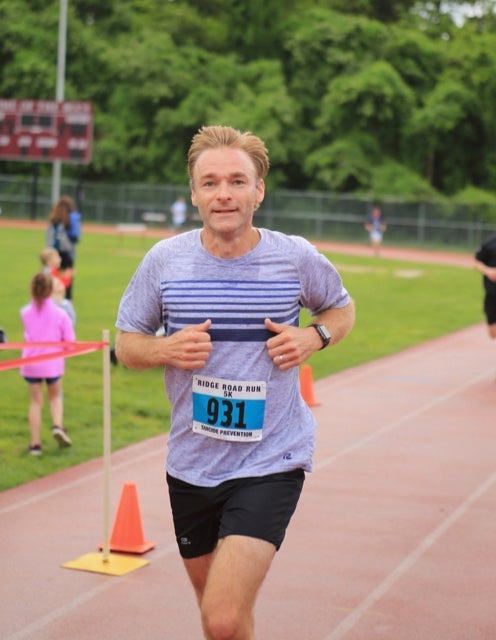 On a beach in June 2016, he decided he would run every day for a month, in order to be more consistent and get better. "After the first 30 days, I thought there was no reason for me to stop doing it," Sullivan recalls. "Around 50 or so days, I found out that streak running was a thing I did not somehow invent. On Day 100, my wife and kids threw me a surprise celebration when I returned from my run: A cake, signs, and love."
And so it continued, Sullivan, healthier than he'd been since his 20s, adding to his streak and running more miles each year: from a 1.75 mile per day average in 2016 to 3.75 miles per day in 2019 so far. The greatest challenge for Sullivan, who does product marketing management for an AI startup, is his peripatetic work schedule. He reports that since the streak started he has run in:
11 Countries: US, Spain, Portugal, England, Singapore, Brazil, Japan, Israel, Netherlands, Canada, Aruba
13 States: NJ, FL, CA, OH, ME, MA, VT, NC, NY, RI, WV, PA, AZ
4 Airports: EWR, SFO, LAX, and NRT
"I flew over 150K miles last year and every flight involves figuring out how to get my run in," Sullivan says. On one trip from Singapore to Newark, Sullivan found himself trapped on board the plane during a delay in LA and grew increasingly worried about his streak. "When we got to Newark, on a hot August evening, I found some space on top of a parking garage by 11p ET and ran," he recalls. "Dragging my bags with me to ensure I didn't cause a security issue (I am sure someone was watching me on a camera scratching their head) I ran non-stop for a mile, dripping sweat in my business casual work attire."
As for the future, Sullivan says, "I have no plans to stop after earning my comma. I just turned 45. There are guys that have done this longer than I have been alive!"
More than simply continuing the streak, Sullivan has ambitious running goals. "Current goals include: Increase yearly mileage, run my first marathon, crush my half PR, and run sub 20 min 5K," he says. "I also want to keep improving my age adjusted scores. Right now I am just in the high 60%s. Would like to get into the 70%+ this year, which I think I can do."
Beyond the Comma, A Lifestyle and a Community
What is clear when talking with all of these streakers is that, while they can all tell you their most difficult days where they almost didn't get a run in, most days are not a struggle. The streak is a habit, a motivation, a source of consistency leading to success, and a joy. It is also clear that the motivation isn't to outlast others and reach the longest streak, but to encourage each other and celebrate alongside others as they reach milestones.
If Neikirk, Morrison, Dean and Sullivan have the fortitude and good fortune to continue, some day they'll reach the level of Woody Woodburn, 59, of Ventura, California, who is closing in on 16 years of streaking. Woodburn wrote on the Streak Runners International Facebook page last week: "Here's another example of why I love our Streaking 'family'… I don't check the official active Streak list often, but I did today and noticed I moved up from No. 120 to 119—and it saddened me rather than made me happy because it means one of my running brothers or sisters has suffered a bad injury or, worse, serious health issue. I know you all feel the same because we are in this TOGETHER and not competing against each OTHER!"
From PodiumRunner