Nose or Mouth: How Should You Breath on the Run?
Mouth breathing is more effective at getting in oxygen, but nose breathing can be beneficial at times.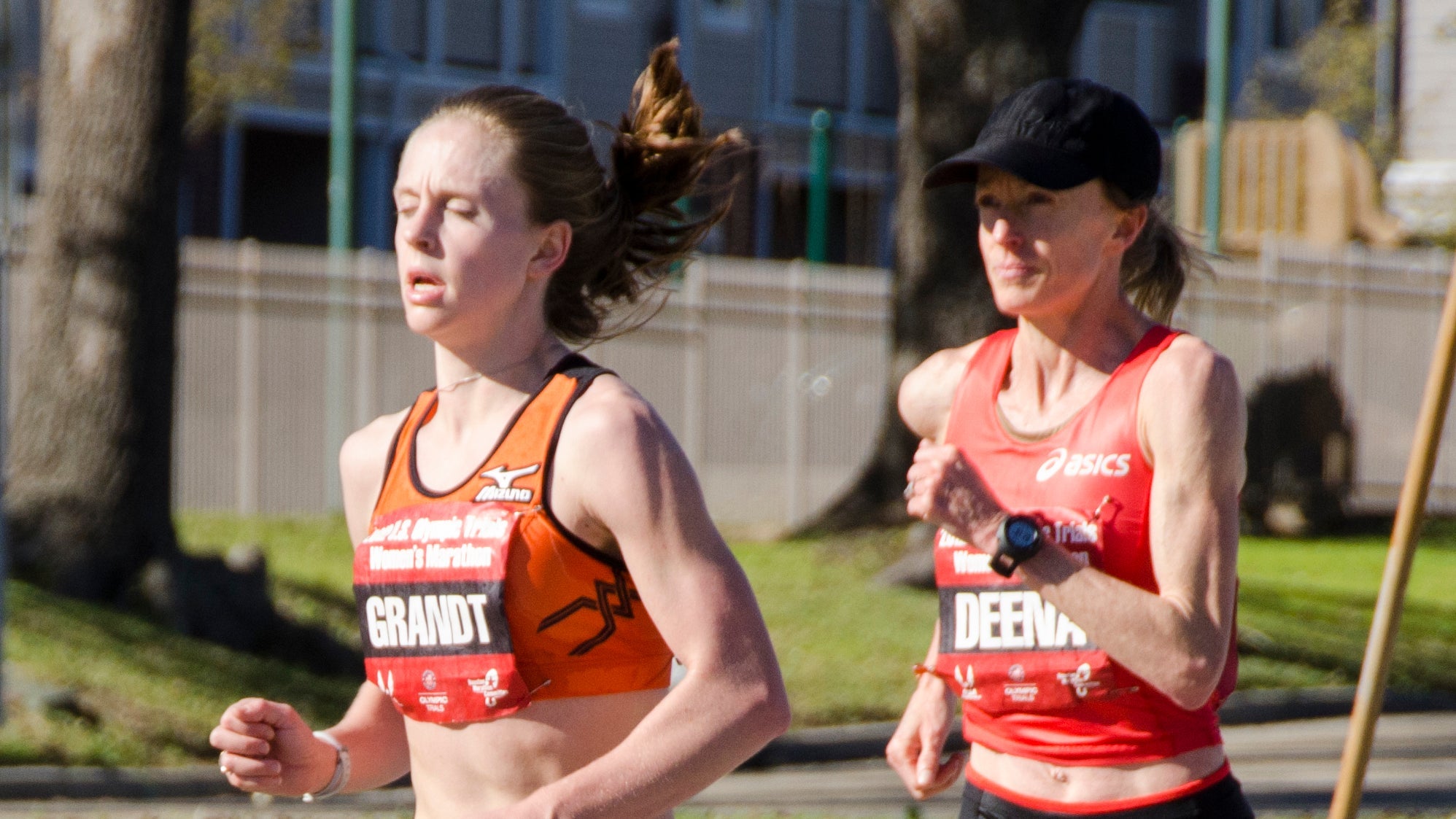 Heading out the door? Read this article on the new Outside+ app available now on iOS devices for members! Download the app.
Should I breathe through my nose or mouth while running? If you've never asked this question, you probably don't have to. In general, breathing comes as natural as, well, breathing. You do what you have to do to keep up with demand.
People have, however, researched the question. A 2017 study from the International Journal of Kinesiology and Sports Science looked at oral versus nasal breathing during moderate to high intensity aerobic exercise, and concluded that oral breathing was more effective, particularly at higher intensities. Oxygen uptake during nasal breathing was approximately 10% lower than mouth breathing.
That said, there are times and reasons you may want to close your mouth. Ultra great Scott Jurek, in his 2012 book, Eat & Run said he trained himself to breath through his nose on easy runs because it "lowers one's heart rate and helps brain activity." Experts say there are no studies proving physiological advantages of nose breathing, but Jurek's descriptions of teaching himself to relax into nose breathing hints at the mindful focus it can create.
Studies do show that nose breathing is effective in "conditioning" the air we breath. These suggest that you may want to stick to nose breathing when the air is dirty, dry, or, extremely cold. The nasal passages help clean, humidify and warm inhaled air before it hits the lungs.
Coach James McKirdy, of McKirdy Trained, suggests another reason to think about nose breathing. He differentiates between using nose breathing for getting in oxygen and using it as a tool for gauging pace and effort. "We tell [runners], that on an easy run, if they can't breathe through their nose for 10–15 seconds, chances are they aren't running easy," he says.
For different levels of intensity, McKirdy encourages his runners to use nose breathing as a marker, but "only in spurts, and never for extended periods of time." In the end it comes back to the simple fact that the mouth can move more oxygen, and going too long without enough oxygen during a run is not on any list of "best ways to run faster."
If you are out for an easy recovery run, nose breathing may be a way to relax, gauge your pace and make sure you are not overdoing it. If you are rounding the track doing 400m intervals, gunning for a PR in your half marathon, or bounding down the finishing chute for that BQ, open your mouth and nose and take in all the air that you can!
From PodiumRunner