Why Run Streaking Isn't As Insane As It Sounds
The no-excuses motivation of run streaking may be just what you need to up your running game.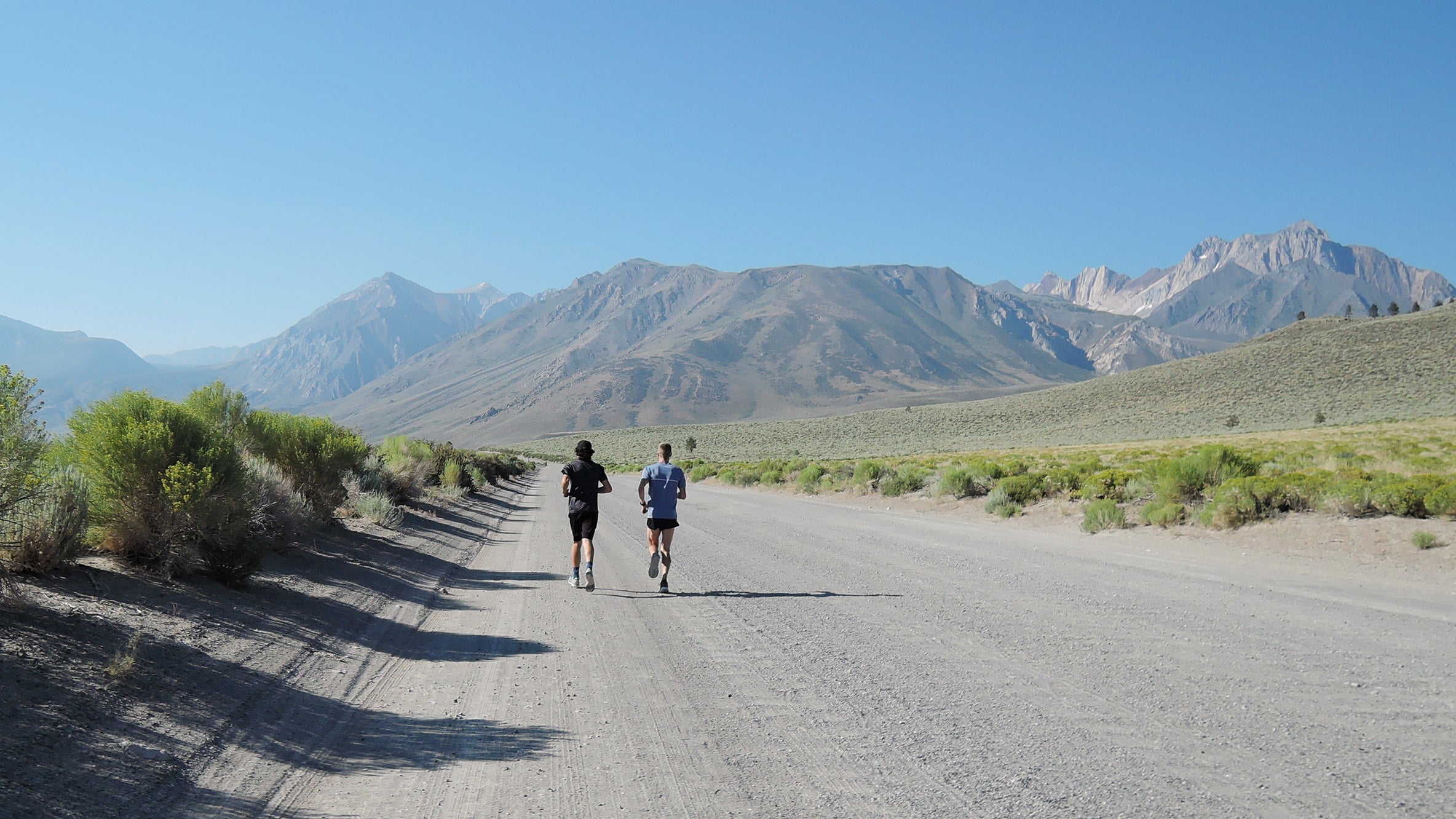 Heading out the door? Read this article on the new Outside+ app available now on iOS devices for members! Download the app.
As extreme as run streaking may seem, the majority of run streakers are no different from those of us who pursue more common goals such as setting PRs. And, for the most part, the benefits they gain from their habit far outweigh the negatives. In fact, after learning about these benefits, you may want to consider starting a streak of your own.
Big Goals = Bigger Motivation
Although it's somewhat counterintuitive, psychology research has demonstrated that outlandish goals like running every single day for the rest of your life are more motivating than smaller goals. "Setting a high bar breaks you out of the mundane and makes whatever it is you're trying to achieve feel like an adventure," says Tim Osberg, PhD, a clinical psychologist at Niagara University who has kept a run streak going since 1985 (with one short break in 2011 resulting from hernia surgery).
The true purpose of any exercise goal is to motivate you to keep exercising. Different types of goals motivate different people. If you're attracted to the notion of starting a run streak, Osberg suggests, this itself is a sign that it may be a good goal for you. "It has to fit your personality," he says.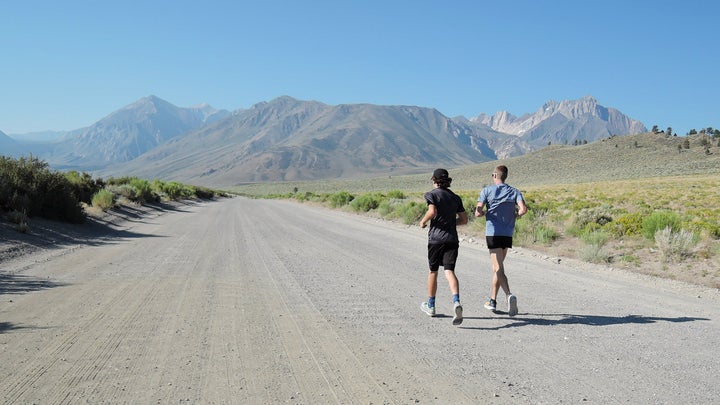 The No-excuses Mentality
Another benefit of run streaking is that it cultivates a no-excuses mentality that is an essential ingredient of healthy habit formation. "I no longer have to think about if I'm going to run," says Andrea Devers, a 36-year-old nonprofit director living in Northern California who has maintained a streak since October 2011."The only question is when. This means no internal back-and-forth when I'm busy or the weather is yucky—I just put on my shoes and go."
Psychologists refer to this no-excuses mentality as "intentionality." Research has shown that individuals who approach any type of goal with clear and strong intentions are more likely to succeed than are those who just sort of vaguely hope to succeed. In a 2018 study, for example, French scientists found that runners with the strongest "intent to finish" were least likely to drop out of a 140km ultramarathon.
Anything is Better Than Nothing
The United States Run Streaking Association (USRSA) requires a minimum of one mile per day to maintain an officially-recognized run streak. That's not very much. All too often, time-pressed runners decide that anything less than a certain number of miles—3, 4, 6—isn't worth the bother and are therefore inclined to skip running altogether on busy days. Streakers don't.
"I like the fact that, with the streak, I have a fallback minimum that I can do just to keep it going," Osberg says. Of course, there's nothing wrong with taking a day off from running here and there. But the advantage of streakers' anything-is-better-than-nothing mindset is that, over the course of a year, it can result in 10, 20 or 30 additional days of running—hence, significantly greater fitness. And, unless constrained by time or risk of injury, getting out for that one mile can often turn into more.
Gamification
The term "gamification" refers to the process of infusing game-like elements into non-game activities. Many businesses gamify work tasks and projects as a way of increasing employee motivation, morale and productivity, and studies indicate it works. In a recent survey of 400 U.S. employees conducted by TalentLMS, 87 percent of respondents said that gamification made them more productive.
Run streaking turns running into a game through a form of scorekeeping. Of course, races do the same thing, but you can't race every day, and not every runner is interested in racing at all. (Indeed, Osberg notes that most consider streaking inadvisable for highly competitive runners, for whom rest days are essential to maximizing fitness development.) Streaking offers a way for runners who aren't winning medals to make each run count a little extra. "My run streak is something I can point to every day and say, 'I accomplished this,'" Devers says.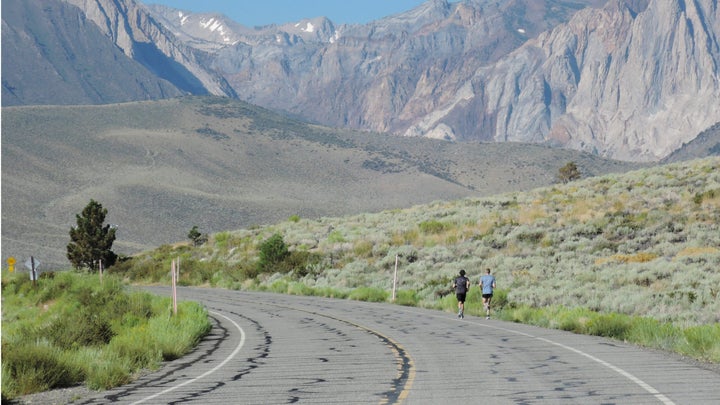 First, Do No Harm
The Golden Rule of run streaking is to never run when doing so could be harmful to your health or well-being. If taking one or more days off is the smart thing to do, simply start a new streak when you're ready. Here are a few other guidelines to follow should you decide to give streaking a try:
Be flexible
A run streak doesn't have to be an all-or-nothing proposition, according to Cory Nyamora, a Sacramento-based psychologist and endurance coach. "If you're drawn to this type of goal, yet running every day for the rest of your life seems daunting, try a 50-day streak or one-month streak and see how it goes. Or just make it a daily exercise streak, where you're free to do other types of exercise besides running.
Don't rush
Devers' advice for prospective streakers is simple: "Learn how to run slow," she says. "For me, a slow mile feels like a day off, but I still get to run!"
Mix things up
Monotony is a major risk of run streaking. To avoid this pitfall, says Nyamora, "Mix things up by running in different places with different people and by doing different types of runs."
Try a race streak
Still think run streaking is a little nuts? Try a race streak instead. This entails participating in the same running event every year. It's even more fun if you find an inaugural event to make an annual tradition out of, so you can say you've been there since the beginning.
From PodiumRunner