Ritz on Running: Workouts for the 5K
Olympian and coach Dathan Ritzenhein shares three progressively-faster workouts that will build the speed and focus you need to run your best 5K.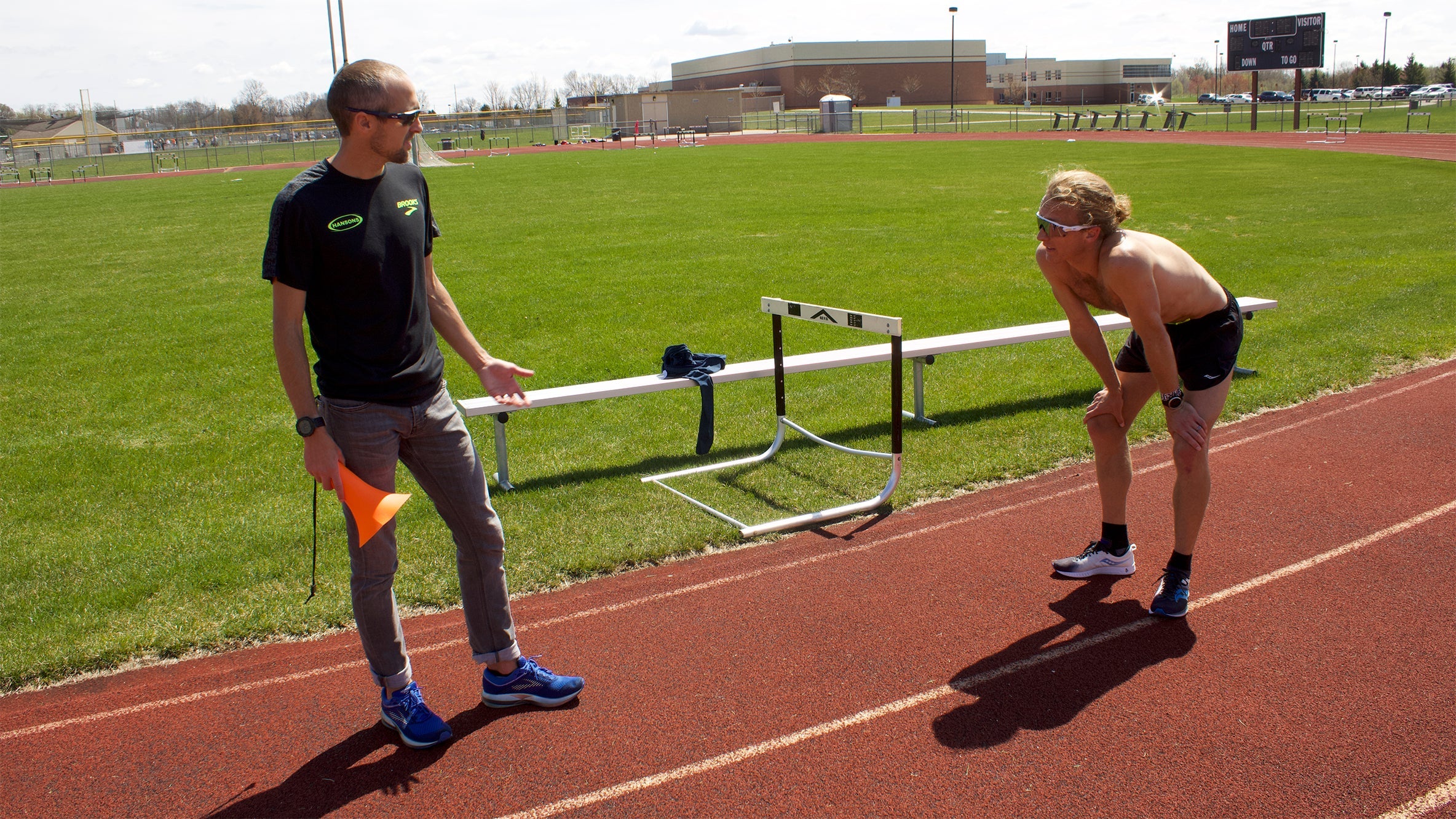 Heading out the door? Read this article on the new Outside+ app available now on iOS devices for members! Download the app.
With the spring marathon season in the rearview mirror, many runners start turning their sights on speed for the summer. This is great time to change your focus to bringing back some of the turnover and power that you might have lost during the winter and spring.
Pro athletes are no different. We spend months in the winter and spring putting in the base work that is needed before we can really go for the quicker work in practice. While you might not be lacing up your track spikes, you can really focus on that speed by hitting some fast 5k's over the summer.
Some serious runners, once they move into half marathons and marathons, look at the 5k like an intro level event. They see it as something that has been accomplished or as an event that you can just do without ever training for it. While racing 5k's are always good for working on speed, to really run as fast as you can, you have to train specifically for that event. It takes a special blend of aerobic strength, power and athleticism to really push the limits of what you are capable of in a 5k. Ultimately the training you do during most of the year is what will make or break how fast you can run for 5k, but the last few weeks can put you over the top by following a smart but aggressive training routine.
The key to running fast if you are trying to peak for a 5k is to maintain the aerobic strength you have gained—while sharpening your ability to sustain an incredibly hard effort for a short period of time. The mind needs to be trained as much as the body, as we can sometimes get too comfortable after long base training phases.
I find the best way to do this, for me and my athletes, is to use interval workouts that progress in pace and repeated sets. I then bookend it on each side with some lighter tempo work and a small dose of speed or power.
Three Progressively-Faster Interval Workouts
Below are some examples of the interval work that can really get you ready. Each of these workouts were taken from former coaches of mine, Brad Hudson and Alberto Salazar. I use them now as staple sessions for myself and my own athletes because they are the type of sessions that allowed me to run 8:11 for 2 miles and 12:56 for 5k.
3–5 X (600m, 400m, 300m, 200m) with 1–2 minutes rest between reps and 3–4 minutes between sets. Start at 10k pace for the 600's and work down to mile race pace by the 200.
2–4 X (1000m, 600m, 400m) with 2–3 minutes between reps and 5 minutess between sets. Start at 10k race pace for the 1k, advance to 5k race pace for the 600m and 3k race pace for the 400m.
1–2 X (1600m, 1200m, 800m, 400m) with 2–4 minutes between reps and 5 minutes between sets. Start at 10k race pace for the 1600m and work down to 3k race pace for the 400m.
Parker Stinson demonstrates the middle workout in this video, shot during his training before he set the American Record at the 2019 Amway River Bank Run in Grand Rapids Michigan.
All these workouts are very challenging and I always recommend they are done approximately 10 days before a race. The high end of the repetitions are the type of volume that professional runners would do when getting close to their goal race; someone who doesn't do much volume should stay on the lower end.
Teaching Mind and Body
What I like most about these workouts is that they get progressively faster and take a lot of focus and concentration as the workout progresses. They are intense just the like 5k. You can't ever take your foot off the gas or you will quickly be off pace. It will teach your mind the aggressiveness it needs.
You also, however, have to be patient after each set as you go back to a more relaxed pace with a longer repetition again. The goal of each of these workouts is to increase the pace as each rep gets shorter. The body has to get used to running progressively faster while trying to maintain being relaxed. The longest repeat always starts a little over 5k race pace and the shortest one of each set always finishes a little faster than 5k goal race pace. By doing these in sets, you are able to get in a lot of fast running averaging close to race pace.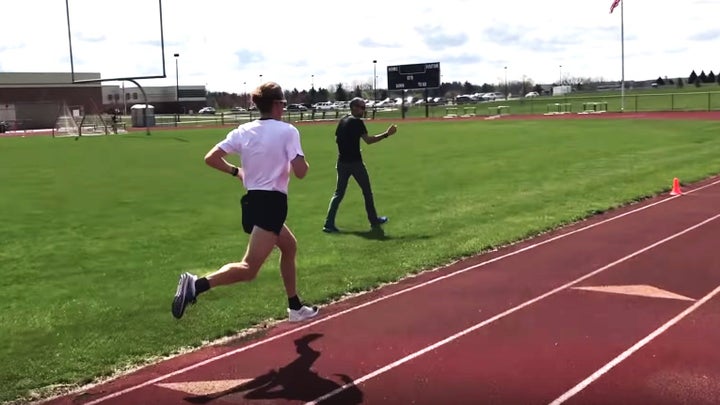 Use Sparingly and Responsibly
These workouts can make you very sharp but they can also leave you beat for a few days. If you do them too often you'll just dig yourself into a hole. So be sure to have a workout on each side that maintains the aerobic strength you have gained in the months of base training.
I like to give either a steady shorter tempo run at half marathon pace for 3–6 miles, with 4–8 X 200m at race pace with 200m jog recoveries tacked on the end, or we'll do 3–5 miles of "cruise pace" intervals at a little over 10k pace, and add on 2–4 X 1 minute hill reps at 5k effort.
A simple workout like these will be enough to make sure you maintain that balance and will allow you to get the most out of that last really intense interval session 10 days before the race.
Remember it's ok to have easy workouts too. To get the most out of the really hard sessions, you have to know when to back it off and have a "C" level workout. These type of really hard progressive interval sets will put the icing on the cake. They will teach you the focus and intensity that is required to run your best 5k ever.
From PodiumRunner