Bypass Taper-Crazy for Your Fall Marathon
Alter your mindset to approach the recovery period before your marathon with enthusiasm, not fear.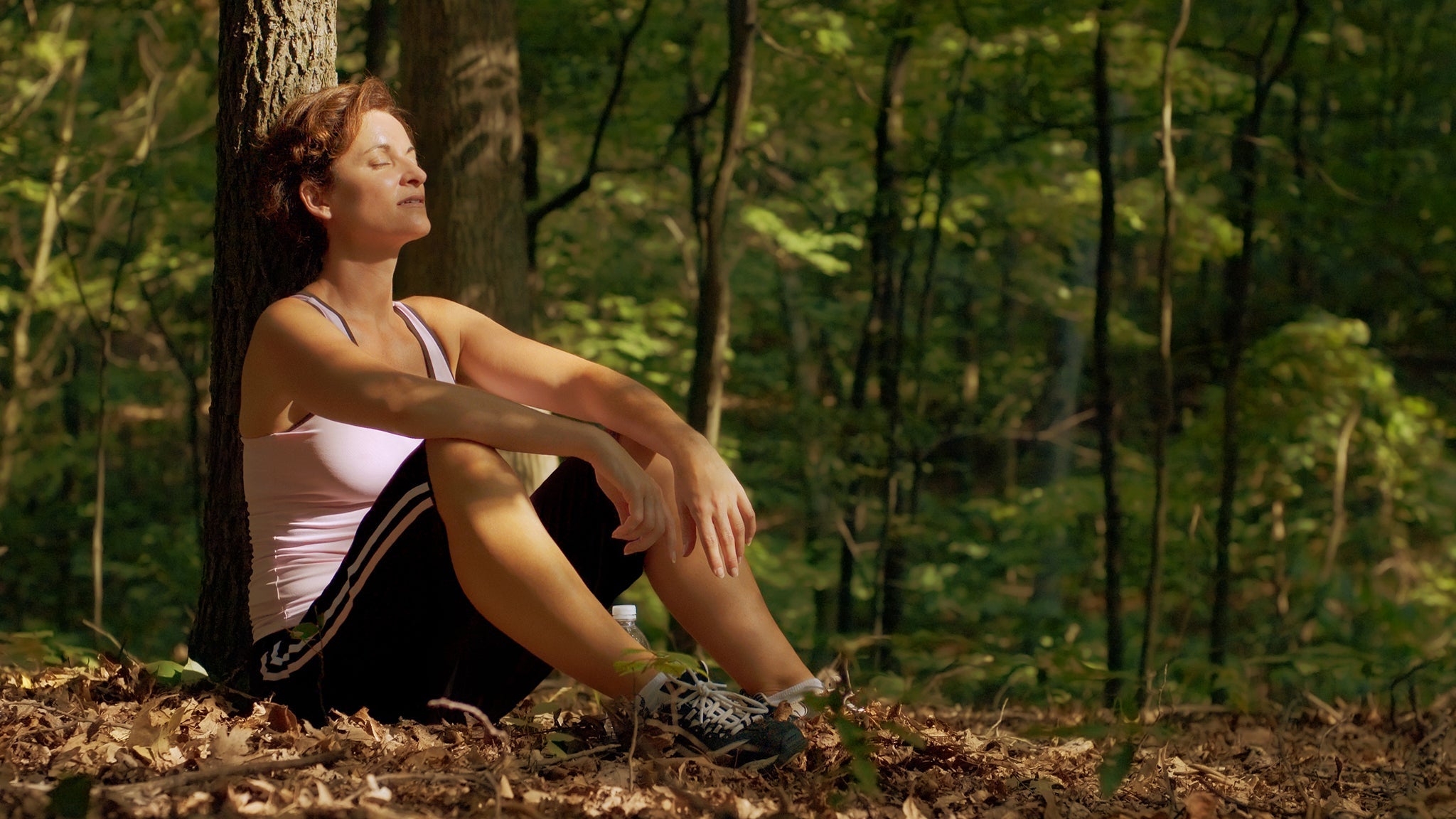 Heading out the door? Read this article on the new Outside+ app available now on iOS devices for members! Download the app.
Researching the tricky task of how to taper successfully for a marathon can leave runners with an overwhelming sense of doom. Even the most superficial web search of the term reveals a narrative so negative it could strike fear into experienced racers and newbies alike. But tapering—the progressive reduction of load before competition—is designed to refill energy stores and return the spring to your step.
If you're dreading the taper, maybe the concept needs a reboot.
"I've stopped calling this final block of training a taper and I now refer to it as the peaking stage," says world 50km champion Aly Dixon. "You are rising up rather than tapering down. All the talk on social media and podcasts is about maranoia [marathon paranoia] and the dreaded taper. It starts to bring negative connotations when you should be feeling positive; the hardest part of running the marathon is getting the training in and making the start line fit and healthy."
Dixon ran 2:35 at Boston this year, has a PR of 2:29 and competed for Great Britain at the 2016 Rio Olympics. She has got her taper down through trial and error over the years and, as a coach, has seen others hit and miss with their strategies.
Renowned US coach Greg McMillan takes a similar view to Dixon when conceptualising the taper. They both advocate a reframing to avoid a negative feedback loop in which runners probably expect to suffer 'taper crazies'—and could even end up freaking out about not freaking out.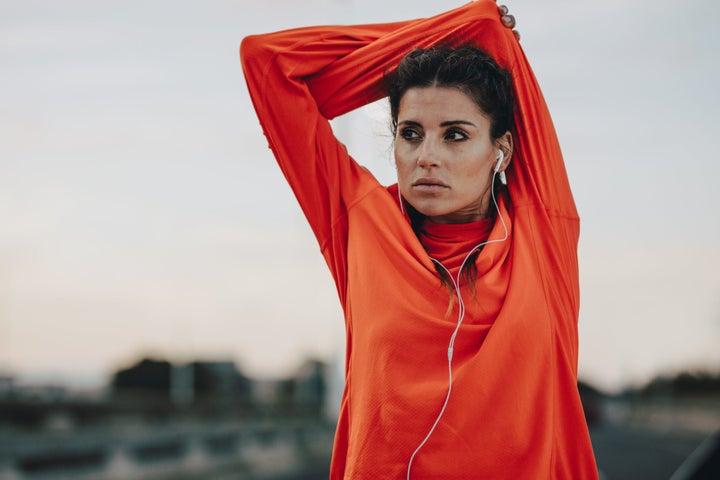 Just as Sweet By Any Name
Boulder-based elite coach Brad Hudson has a slightly different take: He divides his training blocks into introductory, fundamental and peaking phases but still relies on traditional vocabulary just before race day.
"I write the words gradual taper in the schedules for my athletes," he says. "I still call it the taper because most of them, mostly for their heads, really need to taper."
Reducing the volume—but not the intensity or regularity—in the final weeks of your training after pushing the heaviest workload segment is the commonly accepted approach, but there is no definitive best taper duration or severity in mileage cuts; while science has studied the most successful methods, trial and error is the only surefire way to get it right for you.
Tapering has been around in endurance sport for a long time, but the first widely-recognized academic study of its effects was not published until 1985 when David Costill, at Indiana's Ball State University, led a team looking at what worked for swimmers. Nearly 20 years later the coaching and sports science division of the USOC produced a paper on the training strategy for endurance athletes which, after making its recommendations, concluded: "Remember that tapering is an art as well as a science." Another important piece of research reported that athletes performances were between 0.5-6 percent better after a taper than before, with improvements of approximately 3 percent the norm, but had wide ranges in the optimal volume reduction (up to 60-90%) and length of taper (between 4 and more than 28 days).
"It's just getting you prepared to race," says Hudson. "Some people feel better when they're full of energy but there are those who like it when they're training hard. It's about the individual peaking for their exact race. You do need some reduction to get your glycogen stores up, but a lot of it is mental."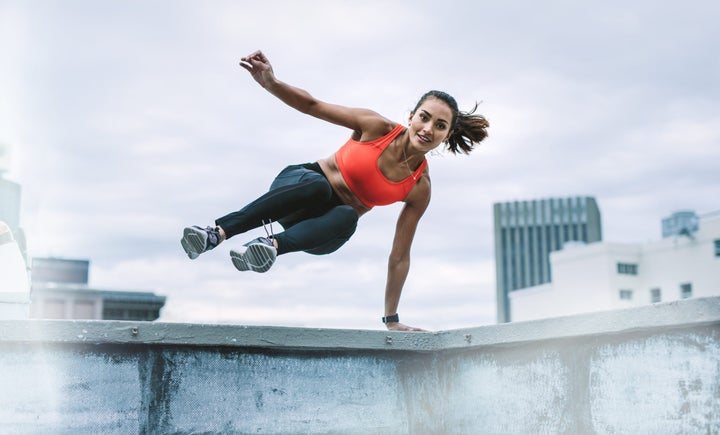 Placebo or Nocebo?
Hudson says there may be a placebo effect available to marathoners who believe strongly in the benefits of a training volume reduction, but the current narrative seems more likely to produce the opposite effect on performance, a nocebo.
"Tapering has such a negative association with it now that it has become a psychological problem," says Nicole Detling, a recreational runner and Utah-based mental performance coach to elite-level athletes.
"We are probably at a point when we need to switch things around and the better we can educate on how it helps people in the event they want to peak for, the better off we'll be."
Anyone preparing to run a marathon, simply by the nature of the training involved, becomes a creature of habit. When activity patterns that have been established over several months are disrupted, it is bound to throw some people off.
Having to do less of what we love—running—is also likely to predispose some to negativity, so being secure in the reasons for doing so is important.
"I have had athletes in tears over the taper and others who were angry about it or with their coach or program," says Detling. "I have a conversation at least every two weeks with somebody who is having a taper tantrum like that.
"Maybe there is some value in changing the title of it so that it opens the door to better understanding of how it impacts your body. But even with that, I still think athletes are going to struggle because of the notion that more is more, not less is more."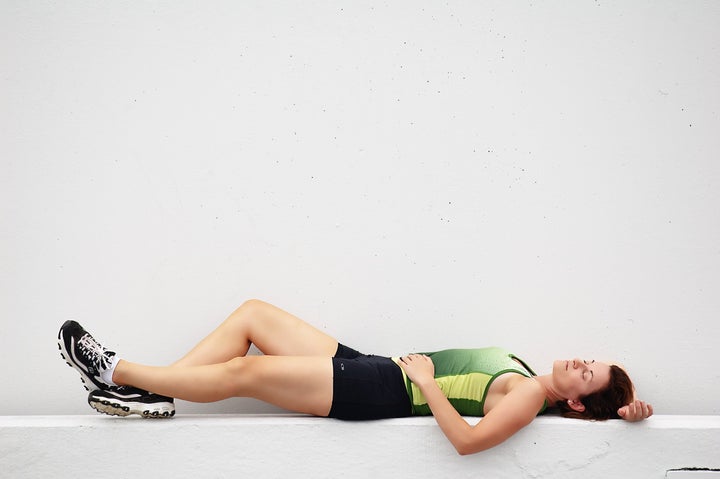 Mind and Body
Detling employs a WIN strategy with many of her athletes: getting them to regularly return to the question 'What's Important Now?'
In the context of a taper period, recovery and relaxation will be WIN because your body can then adapt to recent hard training and its energy levels rise, strengthening the foundations for you to peak on race day.
Finding the right headspace is clearly important. Even one of the key studies into tapering, which measured physiological improvements, conceded "psychological and motivational factors" also made "paramount" contributions to athletes' performance boosts. Lower perception of effort and uplifts in mood and sleep quality were all listed as benefits of tapering, and the result could be greater than the sum of its parts.
"It is clear there are things that are happening physiologically that might have an impact on the psychological aspect of the athlete," says Inigo Mujika, associate professor at the University of the Basque Country and author of Tapering and Peaking for Optimal Performance. "We are not a machine from neck down and a different machine from the neck up. But going into the taper expecting that things are going to change day to day is unrealistic: it's a slow process."
Overloading—or functional overreaching—comes in the training period directly prior to tapering in many athletes' marathon programs. You usually hit your highest mileage and do your hardest workouts at the end of the build-up. This may be another explanation for negative perceptions of what should be the final piece of the training jigsaw. Dealing with the stress of intense training has been shown to lead to "significant disturbances in mood profiles" and, with race day looming, pre-competition anxiety may also be in play if you're still feeling worn when you think you should be bouncing off the walls.
"Maybe, if you expect too much and you don't get it, that might be one of the reasons why an athlete might feel bad," adds Mujika. "But that might happen any day of your training program."
Mujika has no patience for playing with terms, and he points out the distinct difference between the training strategy of tapering and the goal of achieving a peak in fitness level and performance.
"A taper is a progressive reduction of the training load in the lead up to competition," he says. "You don't call it something else, unless you are doing something else."
In science, playing around with definitions of accepted concepts may well be heresy, but it is clear the popular associations with tapering for the everyday runner need to change.
It probably doesn't matter whether you do this by calling it something else, reminding yourself of the taper's benefits or recognizing and accepting the pressures and emotions that come with hard training and a looming race. Ensuring you embrace rather than fear the process, however, undoubtedly does.
From PodiumRunner