Race-Week Routines: How Successful Runners Get Ready to Roll
Top American marathoners share how they deal with race-week concerns of excess energy, changing schedules and travel worries.
Heading out the door? Read this article on the new Outside+ app available now on iOS devices for members! Download the app.
It's a week before your goal race and you're starting to go crazy.
Hard workouts? Done.
Long runs? In the books.
Strength training? Check.
So what's next?
In the week or so leading up to a major race, successful distance runners shift their focus from hardcore training to rest and recovery. At the same time, they try to maintain their everyday lives while planning for disruptions caused by travel, time changes and nervous anticipation for the event.
To help you with preparations for your next race, we chatted with some of the country's top distance runners about what they do to get ready during a race week, and how they deal with challenges along the way.
Tame the Taper-Crazy
Tapering miles and workout intensity before a big marathon should give you more time and energy, but those extra hours and the pep in your step should be used wisely.
U.S. Olympic marathoner Jared Ward is set to run the Boston Marathon this month. He is also the father of three, a running coach and an adjunct statistics professor. When he pulls back on training ahead of a marathon, he likes to keep himself occupied with other things.
"I can focus a bit more time into the other activities, as opposed to spending too much time thinking about the race," he says. "I have already trained, and by then, I have a race plan, so I don't need to think about the race anymore. I consider the distractions a blessing."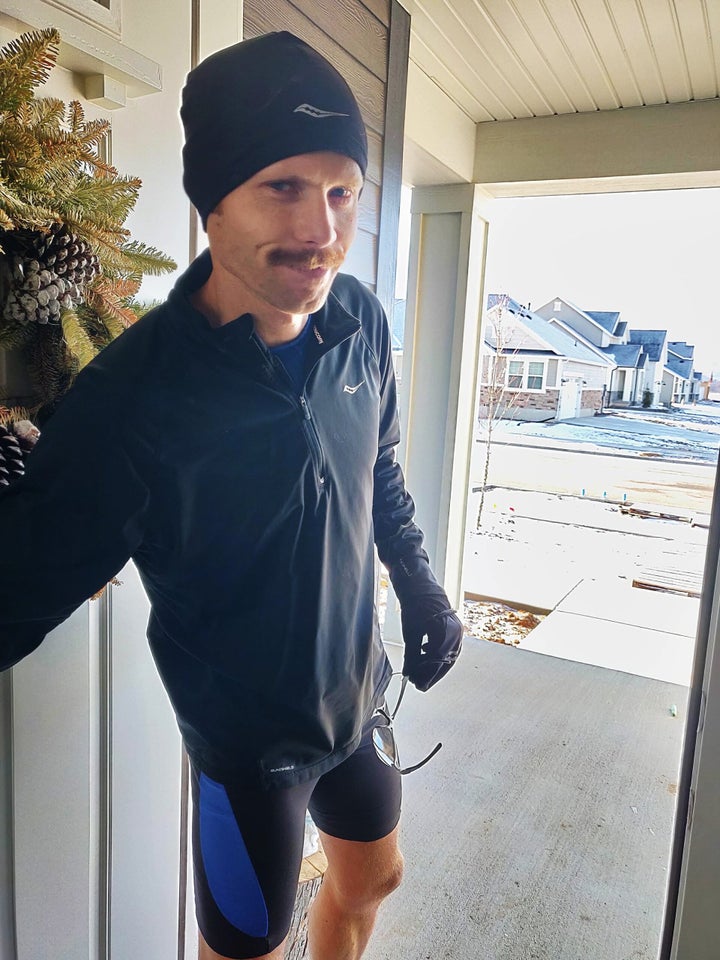 While activities outside of running can put your mind at ease, they can exhaust you and drain the reserves you're trying to build up for the race if you're not careful. Going taper-crazy and taking on a big home improvement project or finally cleaning the garage, for example, are probably bad ideas.
Professional marathoner Becky Wade, also set to run Boston, says she aims to find a good balance between staying busy and relaxing with books and TV.
Because she's a professional athlete, she has obligations like event appearances and press conferences, but she avoids taking on too many commitments in the days before a race. "I will protect my schedule if I feel it's getting out of hand," she says.
Dance with Who Brought You
As you give your body more rest, it's also important to stay on track with your regular eating, sleeping, and running routines.
"I try to keep the week of a race as normal as possible," says Kellyn Taylor, a marathoner with Northern Arizona Elite. "Running is all about finding a routine that works for you. Practicing your routine is one of the most important aspects of race preparation."
For Roberta Groner, that means juggling many things. In addition to being an elite-level master's marathoner, Groner works full-time as a registered nurse and has three sons. Race week is just a continuation of the delicate balance she has worked hard to establish. "I have to plan my runs around my tight schedule, so keeping a consistent routine is very important," she says.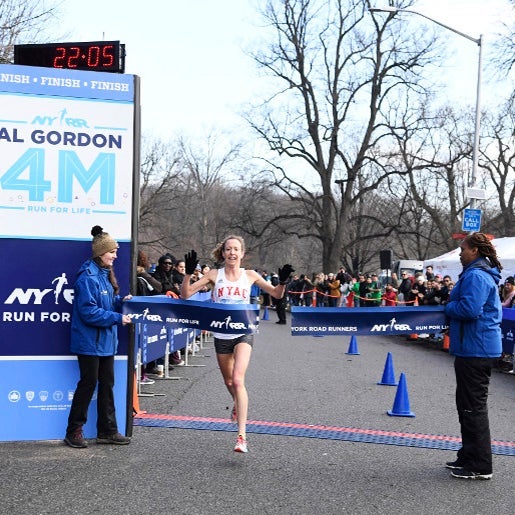 Sticking with what works involves both doing the same warmups, meal schedules, stretching and recovery that you've refined throughout your training and not falling for the temptation to add something new because you're nervous and are looking for something extra. Race week is not the time to experiment with new foods in your diet, try massage therapy for the first time or adopt a promising new pre-race workout.
Expect Snafus and Stress
To avoid forgetting something essential, like a favorite snack, the pros say they don't wait until the last minute to pack their bags. "I always go through my pre-race routine in my head as I'm packing, with my eyes closed, to make sure I have everything," Ward says, noting that his noise-canceling earphones are a must-have item when flying.
Northern Arizona Elite marathoner Scott Fauble, who is also headed to Boston, makes sure to pack a box of GU Stroop Wafels, along with his midrace fuels. "Other than that, I just bring a band that I use to stretch my hips and a couple of mobility tools, like one of those spherical foam rollers, and a peanut-shaped one that I use on my back," he says.
After your bags are packed, brace for a journey that might not go smoothly. Time changes, flight delays and/or bad weather can make the trip stressful, but keeping a flexible, positive attitude is key. "When you are traveling, you don't have full control of your environment, so being flexible and going with the flow is beneficial," Wade says. "Being relaxed, happy and excited is the best way to go into a race."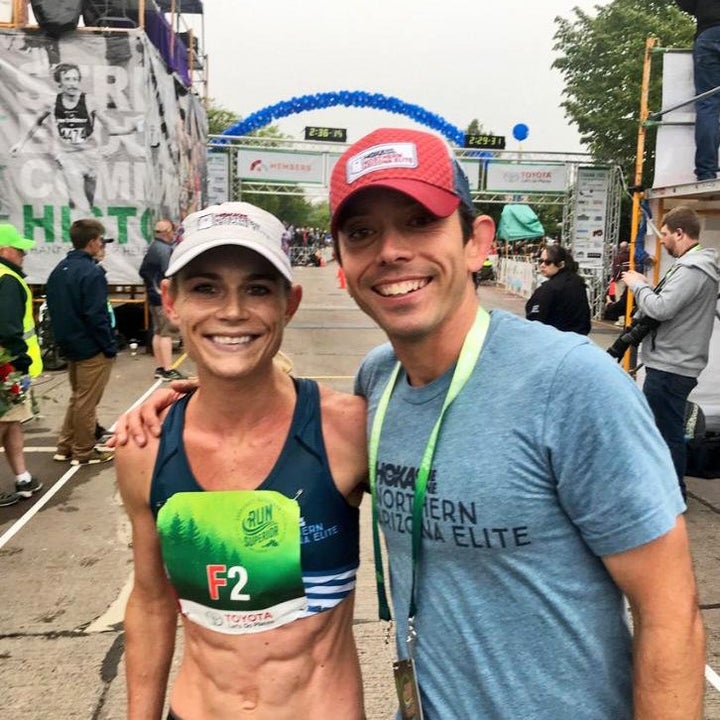 In addition, stay in tune with how you are feeling physically and make adjustments to your runs if necessary. "I try to listen to my body on travel days," Taylor says. "I usually get a run in before leaving, and then I will do a short run after arriving. I have had instances where I have been too tired or have gotten in too late to run again. One run isn't going to make or break my training, but completely depleting myself of energy a couple of days before a race could certainly have negative effects on my performance."
Chris Derrick, a member of the Bowerman Track Club, plans to run the Virgin Money London Marathon later this month. To get comfortable, Derrick will arrive in England about ten days before the marathon. Even though he is an experienced traveler, Derrick, who lives in Portland, OR, says time changes and early morning alarms on race day don't get easier.
At the TCS New York City Marathon, for example, he has to wake up around 4:30 a.m. (1:30 West Coast time) to catch a 6 a.m. bus to the start. "There's really no way that I've found to get 'on schedule' for that sort of wakeup, and I don't sleep well the night before races anyway," he says. "So my basic plan [leading up to the race] is to eat my meals at somewhat normal times to try to adjust my body, but then just sleep as much as possible, whenever possible. The extreme early wakeup for a major marathon will feel weird no matter what, so I just want to be as overall rested as possible. The adrenaline [of race day] can make up for the odd body rhythm."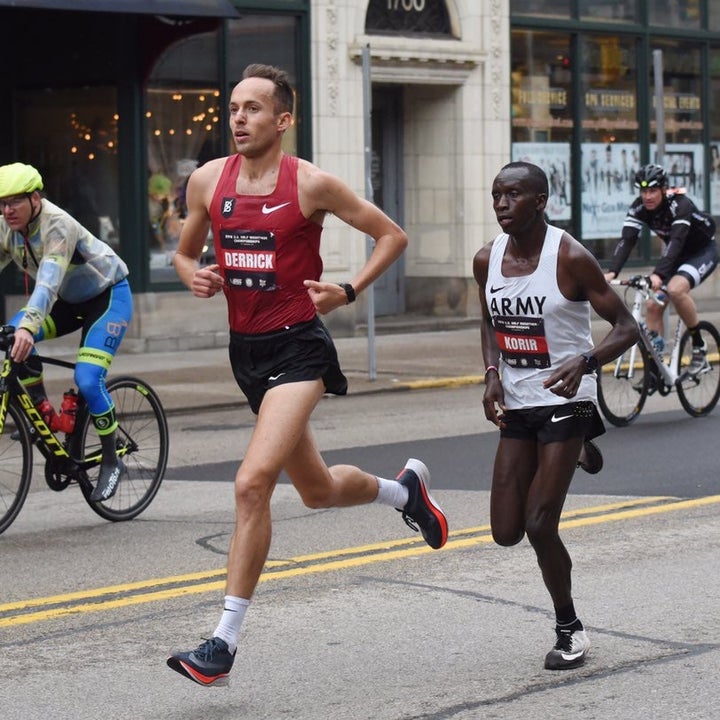 Embrace the Ride
You've trained for months, or even years, for a big race, so let yourself celebrate what you've already accomplished and what you are about to do. Savor the emotions, embrace the rush, channel nervousness into excitement.
"Remember that this is the fun part. You get to race this week," says Fauble. "And, if you're in Boston, you get to run Boston. That's so freaking cool. Soak that in and the weekend will take care of itself."
From PodiumRunner
Trending on Outside Online