Ritz on Running: Going Long Optimally
Olympian Dathan Ritzenhein shares the training patterns he uses to maximize long runs during every phase of the training year.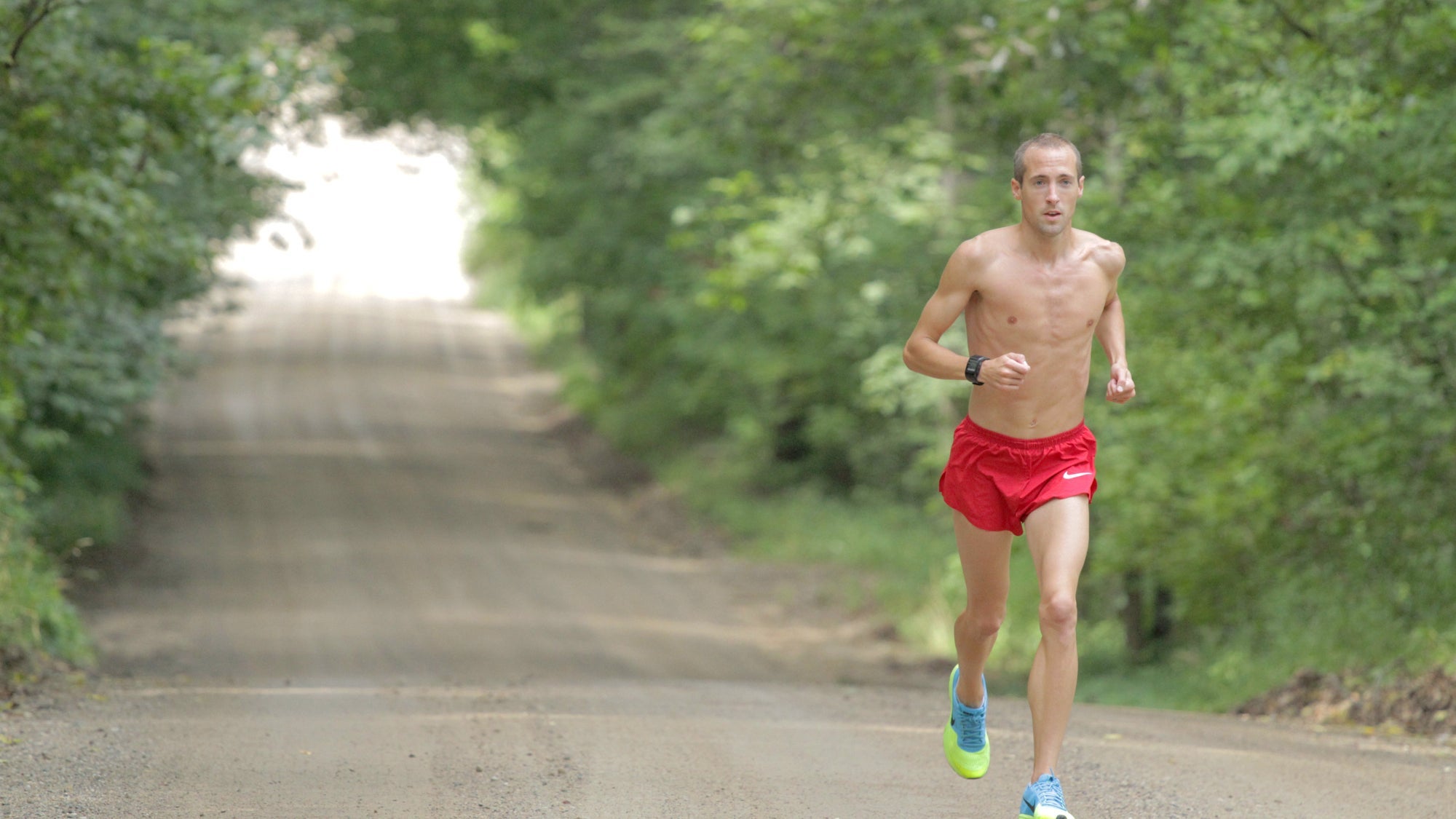 Heading out the door? Read this article on the new Outside+ app available now on iOS devices for members! Download the app.
A long run seems like an easy concept: Go longer than you normally do one day a week and you'll getting stronger. But it isn't always so easy as building to a certain distance and just staying there. Over the years I've learned the training patterns that are best for me to make my long runs the most effective for year-round goals.
Learning the Value of Long
When I was in high school, we never did long runs until my senior year. My coach said your longest run should be three times your race distance. Since we were high schoolers and our race distance was never more than 5K, that made a lot more sense at the time than it did once I started racing past 10K, particularly after I started targeting the half marathon and marathon.
We didn't really use long runs because I came from an intensity-only program where we did hard workouts 5–6 days a week. Now, some of these workout days were incredibly long—I would get up to 100 miles a week, routinely putting in up to 15 miles of volume each day—but the longest steady run of the week was only about 10 miles.
Finally, in the winter of my senior year we decide to start going up to 15 mile runs once a week since I was planning to move up in race distance to nearly 5 miles for the World Junior cross country championships. That also happened to fit into the 3x-your-race-distance model. I immediately saw a huge jump in my fitness and later that spring won a bronze medal in the junior race at the 2001 World Cross Country Championships, the first by an American since Keith Brantly's bronze in 1981, and the last since.
I was also conscience of the college program I was heading into. The University of Colorado, under coach Mark Wetmore, was renowned for the incredibly difficult Sunday long run at locations such as Magnolia Road and Gold Hill. I had read Running With The Buffalos and knew I needed to make the jump before getting there that next summer.
Crucial Commitment at Colorado
When I arrived it was quickly evident that Coach Wetmore believed the long run was the most important part of our training, and I quickly became a disciple of his. I remain to this day, as I believe what you do on your long run matters more than any other single session in your regular training.
In college we used a three-week cycle. Every third week we would go even longer on our long run. So, for me, it was usually two weeks at 17 miles and the third week at 20 miles. We also followed the 20% rule: Our long run was roughly 20% of our weekly mileage. As for pace, these long runs were no joke. Often they would be more like long progression runs, ending closer to tempo pace than easy long run pace.
The terrain was also challenging because of the Boulder elevation and hills. The saying about Magnolia Road is that "Mags never lies"—because you found out really fast if you were fit when you went to 8000+ feet and ran 17–20 miles on rolling hills with other runners trying to drop you. You could also walk away injured very easily if you weren't prepared for it.
Marathon Workouts
After graduating I began being coached by Brad Hudson. We started training for the marathon, and I began looking at long runs as being workouts, not simply long easy days, because often we would run 20–28 miles fairly close to marathon pace.
A month before the Beijing Olympic Marathon in 2008 I did a 28 mile run. Three miles warm up then 24 miles at 5:07 pace, then a one mile cool down. This was almost the distance of the race, at just 7 seconds slower than the 2:11 marathon pace we were targeting. So I really began to change my concept of long runs as workouts for marathon training.
During non-marathon training we would continue running long, but revert back to a similar schedule that we used at Colorado, with two weeks at 16–18 miles and then a week at 20 miles. But usually they were not as steady and hard as I had done at Colorado. I would generally average a minute per mile slower than my marathon pace.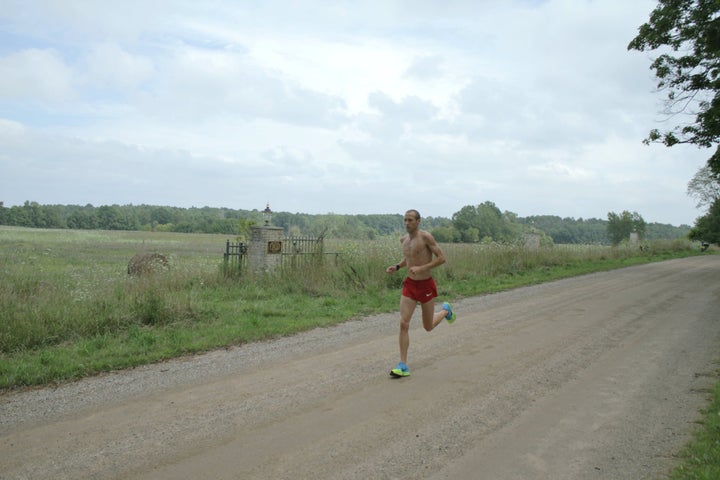 Maintaining the Mix
When I started working with Alberto Salazar in 2009 we used much the same philosophy. We would always keep a 20 miler in the mix every 2–3 weeks because that was the staple of our aerobic strength. When we did long runs, they were often pretty fast. It was not uncommon for me to run 20 miles at 5:20–5:30 average pace (approximately 30 seconds/mile slower than marathon pace) even in the middle of the summer track season when our volume was lower and we were focusing on speed. I did them less frequently than during marathon training, but we always used it as a tool to maintain the ability to come back to marathon long runs easily.
This was one thing that I find very beneficial when taking a season off from the marathon to focus on shorter races. If I have maintained regular 20 mile runs every few weeks at a pace faster than just an easy run, I am able to come back and hit the same kind of quality marathon long run workouts that I did with Brad in a much shorter period of time.
After years of training, I've learned that my body seems to love that familiar schedule first established in college. Now with the Hanson's, I have a regularly-scheduled 20 miler, followed by a 17–18 mile long run week. I get so much stronger by having that 20 miler in the schedule every few weeks even if I'm not doing a marathon. I have tried a few times just staying at 17–18 miles and I just lack that strength if I avoid them for too long.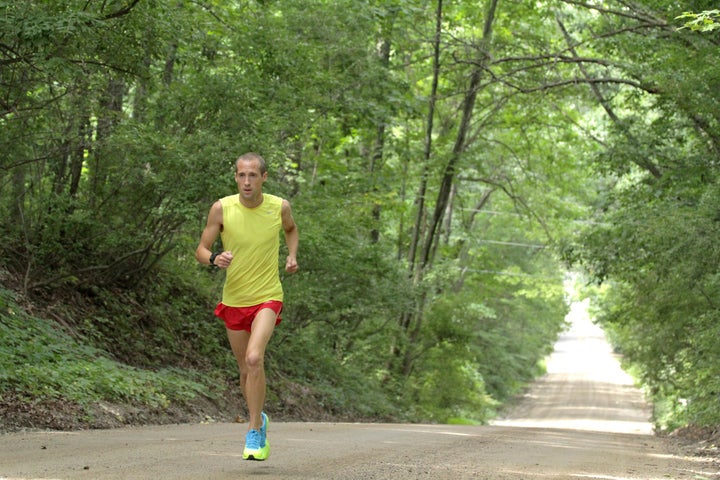 For athletes that aren't training professionally that might be a bit extreme. I think the 20% rule we used at Colorado is a good guideline for most runners. But find a distance that gives you the confidence and the benefits of the long marathon-training run, so that as soon as you go back to marathon training you are fit and ready to adapt to the really hard progressive long runs your body will need for the longer races. By maintaining one run closer to that distance you can keep your body's ability to handle those intense long runs when you get back into marathon training.
You can't, however, be afraid to back it back down by 20–30 percent the next week. By alternating your long runs back and forth between two distances you will be able to get more out of your body on that over-distance long run while not getting too close to the edge and going over.
Sometimes as runners we get obsessed by outdoing what we did before; we want to keep steadily progressing and never want to go less. But we have to remember that the body will respond better and you won't beat yourself in to the ground. You can still come back the next week and hit that longer one that you need to keep getting aerobically stronger, but, you won't do the damage by grinding week in and week out.
From PodiumRunner