How To Start Running Again After A Short Break In Training
Sometimes life commitments cause us to miss a run—or weeks worth of runs.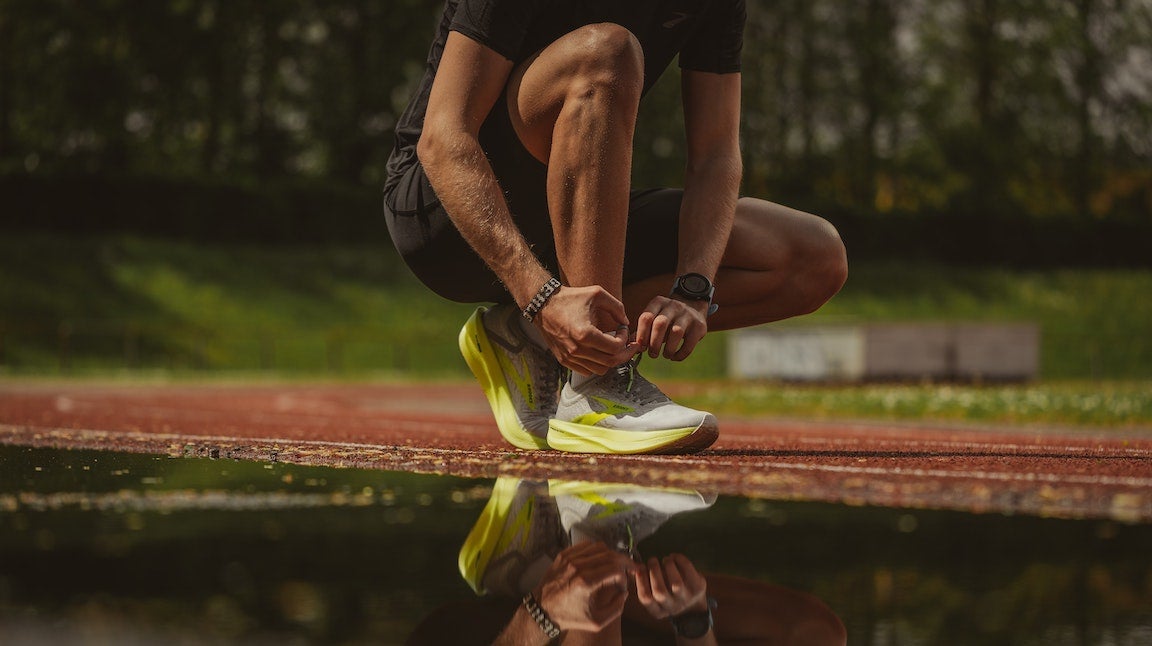 Malik Skydsgaard / Unsplash
Heading out the door? Read this article on the new Outside+ app available now on iOS devices for members! Download the app.
Training for a distance race takes months of commitment. So it's not surprising that there are times where you miss a run…or multiple weeks of runs. We often expect injuries to derail our training, but most of the time we take a short break because of other life commitments.
Busy schedules often call for runners to readjust their priorities. That means some weeks running can get moved further down our to-do list—or knocked off entirely.
Whether it's work, family, brief illness, vacation, or just a short burnout, we have all missed a few goal runs in our training schedule. However, there is a big difference between just missing quality days (workouts and long runs) and not running at all. So can you hop back into your training plan after a short break or should you start looking for a new goal race? Follow our plan below to see where your training fits in.
You skipped 1-2 weeks worth of workouts but still did easy runs
If you missed one week of workouts or long runs, but still got in a few miles, don't panic. Just move on to the next week of your training plan.
"If you missed your big days, just continue on," says John Kenworthy, head men's and women's cross-country and track coach at Siena College in Loudonville, N.Y. "Don't try to make up anything you missed, but don't feel like you need to adjust training for the next week."
If you miss two weeks of quality runs, return with a slightly more conservative approach. Run 1-2 easy days before moving back into normal mileage. The most important step is to listen to your body. See how your legs respond to easy runs before deciding when to attempt a workout.
"If you haven't done a workout or a real long run, but you've run 4-8 times during those weeks off, then it's really just about getting some good runs in before you decide to work out," says Kenworthy. "It could only take 4-5 days, but it could also be 7-8 days, depending on how your body bounces back."
You haven't run at all in 1-2 weeks
Even if you've been unable to lace up your shoes at all, runners shouldn't let go of their goals just yet. The first step is to slowly build your mileage. If you have only missed one week, start out with 1-2 easier runs. Kenworthy notes that it shouldn't take runners long to feel comfortable at their previous training volume.
"It might take a day or two to get your body back moving. At the end of the week, you should feel comfortable running your full volume."
If you've taken a two-week break, begin with 4-5 days of easy running before moving back into your training schedule. Adjust your long run, so it is still your longest run of the week, but a bit shorter than what your schedule originally called for. By the start of your second week back, you should be back to your normal daily mileage and can probably complete a workout by the week's end.
You skipped 3-4 weeks worth of workouts but still did easy runs
Good news: runners who have missed their quality runs for almost a month may still be able to race. Bad news: they will have to readjust their goals. With so many long runs or workouts skipped, it isn't reasonable to expect to run a personal best.
"You're probably in the position where you can make the decision to race if you give up on the idea of going after some sort of performance goal," says Kenworthy. "You won't necessarily be out of it preparedness-wise but you just might not have the fitness you want when that race comes around."
Marathoners should use a bit more caution when deciding if they should still complete their race. This is especially true if your race is in six weeks or less. A better solution would be to find a shorter race to avoid injury.
Some runners would rather give up on their time goals for a race. If you want to be competitive and set a personal best, Kenworthy urges his runners to restart their training.
"It would be a better use of your time to look 16-20 weeks and find a new race, than to reset your time goals"
You haven't run at all in 3-4 weeks
"If you miss 3-4 weeks cold turkey, then your mindset should be I just took a good biannual break. And then I'm going to start looking at races that might be 16-20 weeks out," says Kenworthy.
After a month-long break, it is not advisable to pick up where you left off in your training plan. Instead the healthier option, both physically and mentally, is to start over. Wait until training better fits into your life and pick a new race goal that you can fully commit to.
If you really don't want to bail on your race, you can run it for fun—as long as it is a half marathon or less. After a month off, you are more susceptible to injury if you go from zero to 13.1 with nothing in between. Check with your race to see if you can defer to next year.
Just remember training plans are written in pencil, not pen. Sometimes readjustments are needed. Running isn't always the most important thing in life. But when you are ready, there will be a new goal race out there waiting for you.
From PodiumRunner Lead Photo: Malik Skydsgaard / Unsplash
Trending on Outside Online