The Secrets Behind Sara Hall's Marathon Success
Coach Ryan Hall describes Sara Hall's training and strategy in running two marathons five weeks apart—in preparation for the Olympic Trials Marathon.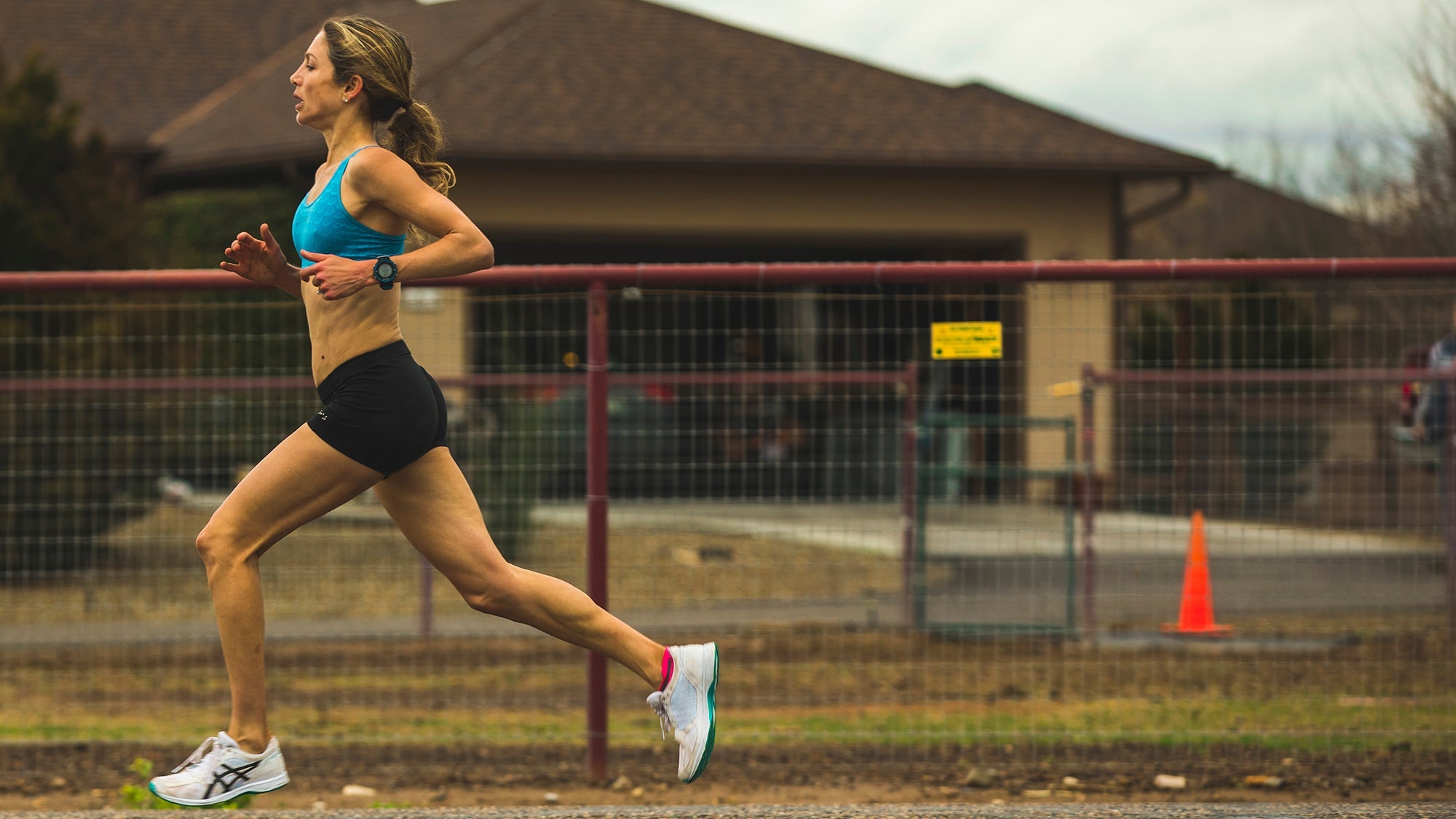 Heading out the door? Read this article on the new Outside+ app available now on iOS devices for members! Download the app.
Sara Hall is running New York City this weekend just five weeks after a big PR in Berlin. But she, and her coach and husband Ryan Hall, know what they're doing.
Hall has had a dream running career. In high school, as Sara Bei, she won four straight California state championships in cross-country, and the Footlocker national title in 2000. She has continued racing strong for two decades since then. In fact, this year she improved her marathon best by more than four minutes, from 2:26:20 to the 2:22:16 she ran in Berlin on September 29.
https://www.instagram.com/p/B3AEu_WpU80/?utm_source=ig_web_copy_link
That made her the fifth fastest American ever on a record-eligible course, and the third-fastest among those who will run the U.S. Olympic Marathon Trials next February 29. On that list, Hall trails only Jordan Hasay, 2:20:57, and Amy Cragg, 2:21:42.
Sara Bei married Ryan Hall in 2005, and the two have been running's number-one married couple ever since. Ryan made two Olympic teams in the marathon, and recorded a 2:04:58 at Boston in 2011. He retired from running in 2016, and has been serving as his wife's primary coach the last several years.
In 2015, the Halls adopted four Ethiopian sisters—Hana, Mia, Jasmine, and Lily. The family currently lives in Flagstaff, Arizona. In 2009, Sara and Ryan also started The Hall Steps Foundation, a non-profit that fights global poverty through better health.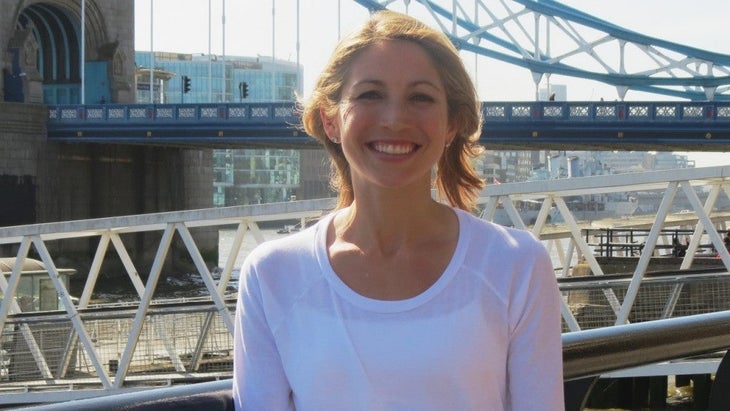 Despite her many years of topflight running, Sara has never made it to the Olympics. So you'd think she would be laser-focused on February's Marathon Trials. And she is, though not in the traditional manner. She'll be racing in New York City this weekend just five weeks after Berlin.
As Sara's coach, Ryan answered a series of questions about his coaching philosophy, and her career, training, durability, and unusual Trials-preparation strategy.
How does Sara, a veteran athlete, keep getting better?
Sara's persistence over a long period of time is really paying off now. On paper, her Berlin race might have seemed like a big jump. But for us, 2:22 was just the next logical step. It was what we saw in her training.
In my career, I've observed that marathoners come to their fullest potential according to their own unique timing. Typically, the more foot-speed an athlete has, the greater their top-end potential in the marathon, but the more time it takes them to get there. Sara is in this group. Whereas for someone like me who lives off their natural endurance, it takes less time.
https://www.instagram.com/p/B1863vFpwlF/?utm_source=ig_web_copy_link
With her frequent racing, how does Sara prevent injury?
She does a lot of the little things right, and she fuels herself well. John Ball at Maximum Mobility in Chandler, Arizona, has been a game-changing part of our team.  He has a unique and powerful gift of working on runners and keeping them healthy with a full range of motion.
Sara spends a lot of time doing self therapy and all those other little things that runners do to stay injury-free and recovered. She is also naturally a quick healer. Since she began the sport, she's done higher volume and intensity that others at her age, with few injuries.  She is naturally durable.
How did you become Sara's coach, and what is your approach to her training?
Steve Magness and I had been working on Sara's training together, with Steve's focus solely on the shorter distances. I loved learning from Steve, and having him call the shots. But being there in person is such a valuable aspect of coaching, and that's what I was able to do after I retired from running. I took all the principles of all the coaches I've had the honor of running under, and basically fine-tuned them for Sara. We've tried a few out-of-the-box things, but mainly we've built on the wisdom of the sages I learned from.
I believe great coaches have open minds and are constantly tweaking and refining their programs based on athlete feedback. Sara and I do a lot of that. We chew on her training together. It's really important to me that I prescribe workouts that are physiologically sound, but also ones that excite her and she believes in.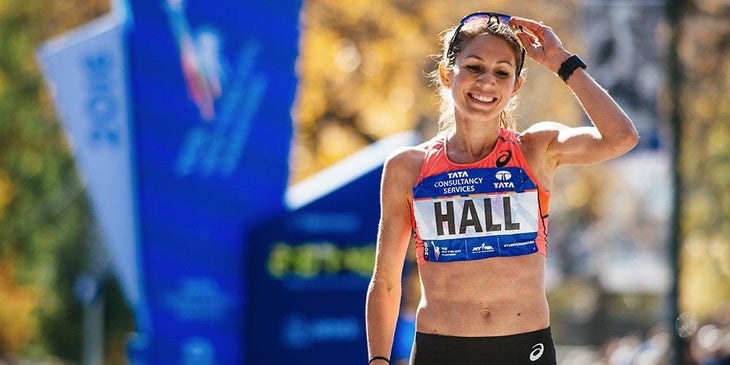 Who are some of those "sages" and what did you learn from them? [Hall's response was long and generous. It is condensed here for space and clarity.]
My Dad: The importance of long hill reps for building strength.
Irv Ray: Workouts of 10 x 400 meters with 60 seconds rest to develop mile speed.
Vin Lanana: To hold back in training, and leave the workout feeling like you want more.
Andrew Gerard: Keep your running light-hearted and fun, yet go after big goals.
Terence Mahon: Using 15-mile threshold runs and marathon simulations for marathon training.
Matt Dixon: The importance of spacing out workouts and really emphasizing recovery.
Renato Canova: That athletes can train much harder than they think they can, but also that the training plan should follow the athlete, and not the other way around.
Jack Daniels: Training requires a combination of science and art, which he believes even though he is a scientist and great researcher.
God: The heart that you bring to your training is more important than the actual nuts and bolts of different workouts.
What did you learn from mistakes in your own career?
The biggest thing is listening to your body. I was terrible at this, and it cost me dearly.  Sara has always been great at listening to her body and adjusting training accordingly. I've also learned how important it is to stay 5K fit throughout the year.  I would have been better off doing one marathon a year and spending the rest of the year focused on 5K training, but I was too in-love with the marathon.
Lastly, I got myself in trouble with my weight towards the tail-end of my career.  I got too light and lean for too long. That left me depleted, weak, and slow. Sara does a much better job compared to me in this department. She stays at a healthy weight where she is lean but strong. She doesn't get frail like I used to. That makes a big difference.
Shoes are the new hot topic. What kind of shoes will Sara be wearing this weekend?
Sara's an Asics athlete. She has never raced in carbon-plated shoes or any shoes with a mechanical advantage, and she likes her Asics flats. Of course, you always want to believe you're on an even playing field, whether it be shoes or doping. The upside for her is in knowing that her recent PRs were a direct result of her hard training—and not from springs in her shoes. I'm sure if the plate technology is here to stay, she'll race in them one day. But for now we like the fact that she's been able to run as well as she has without them.
https://www.instagram.com/p/B4NnfdnpnZv/?utm_source=ig_web_copy_link
How did you decide Sara would run two marathons this fall before the Marathon Trials in February? It seems atypical.
We were trying to decide on a fall marathon, and it was coming down to Berlin and NYC—both great options. I found myself repeatedly saying that I wanted her to get a fast time under her belt for a big shot of confidence, and also to have a positive experience on a tough, hilly course like the Trials course in Atlanta. I couldn't decide which was more important, and Sara was excited about both. So that's where we ended up.
And you think this approach will have Sara in peak shape for the Trials?
The three-marathon approach is one of those things that wouldn't make sense for most marathoners. But Sara thrives on competing often, and she has a unique ability to recover. She bounces back better than any other pro runner I've seen, so it kind of just made sense. In addition, whether a particular marathon goes well or not, I've seen Sara get fitter and fitter from every marathon cycle. So why not get a few more opportunities to grow and get stronger prior to the Trials?
I always knew Sara had a lot of potential in the marathon, but also realized it would take her a while to get there. She has done a really good job of being patient and continuing to believe that there is more there. And there is definitely still more there for her!
From PodiumRunner
Trending on Outside Online