Three Classic Track Workouts For Runners
Add these bread-and-butter interval workouts to your running repertoire to boost speed and endurance.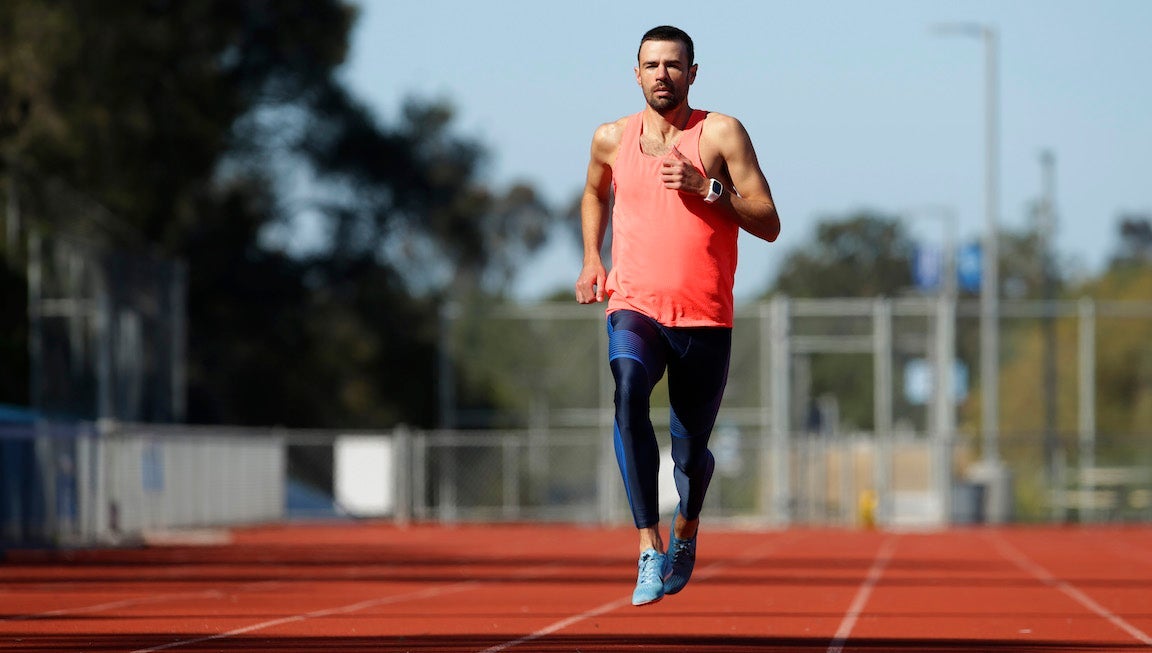 Getty Images
Heading out the door? Read this article on the new Outside+ app available now on iOS devices for members! Download the app.
British middle-distance ace Sebastian Coe once said, "I've always felt that long, slow distance produces long, slow runners." To improve your run performance, you need a balance of easy days and hard, faster intervals.
The purpose of these interval track sessions is largely related to the principle of "progressive overload," which states that performance only improves with added training stress. Not only does this underscore the importance of adding interval training on top of aerobic miles, it also points to the fact that once you start these workouts you must continue to up the ante from one session to the next. "The beautiful thing is that your body is able to evolve and adapt with added stress—otherwise your fitness plateaus," says Beth Baker, head coach at Running Evolution in Seattle.
For track sessions to make sense within your training, interval mileage shouldn't exceed 7–15 percent of your total weekly mileage. As your mileage increases, so will the length of your interval sessions; however, they should still constitute the same percentage of your total training. Check out the following workouts and tweak the pace and number of intervals depending on your goal race and fitness level.
Mixed Intervals
Warm-up: 15 min
– 3 x 400m at 15 seconds faster than 5K pace with 2 min rest
– 1,000m at 10 seconds faster than 5K pace with 2 min rest
– 4 x 200m sprints with 1 min rest
Cool-down: 10 min
Up the ante: After 2–3 weeks of mastering this workout, add distance depending on your goal race. If you're preparing for a half marathon or marathon, add one to two 1,000m intervals at the same pace. For shorter distance training, add two to four 200m sprints at the end of the workout.
Yasso 800s
Warm-up: 15 min
– Take your marathon goal time and convert the hours and minutes to minutes and seconds. For instance, if your goal is 3:45, your 800m pace is 3 min and 45 sec.
– Begin with four 800m intervals with equal jogging rest in between each.
Cool-down: 10 min
Up the ante: With each passing week, add 1–2 800m intervals at the same pace until you reach 10 reps. If you're looking to add a bit of easy mileage to your week, increase your warm-up and cool-down to 20–25 min.
Ladder
Warm-up: 15 min
– At 5K race pace, run 400m, 800m, 1,200m, 800m, 400m. Give yourself 2–3 min rest in between each interval.
Cool-down: 10 min
Up the ante After 2–3 weeks of this session, you can add distance and/or intensity. If you're training for a longer race, top out at a 1,600m interval, meaning that you'll run 400-800-1,200-1,600-1,200-800-400. If you are more interested in speed, consider increasing your base pace. Drop 10–15 sec from your 5K race pace and convert to fit each interval.
From PodiumRunner
Lead Photo: Getty Images