What Running Pros Do During The Off-Season
Rest, relaxation and time off are important ingredients to success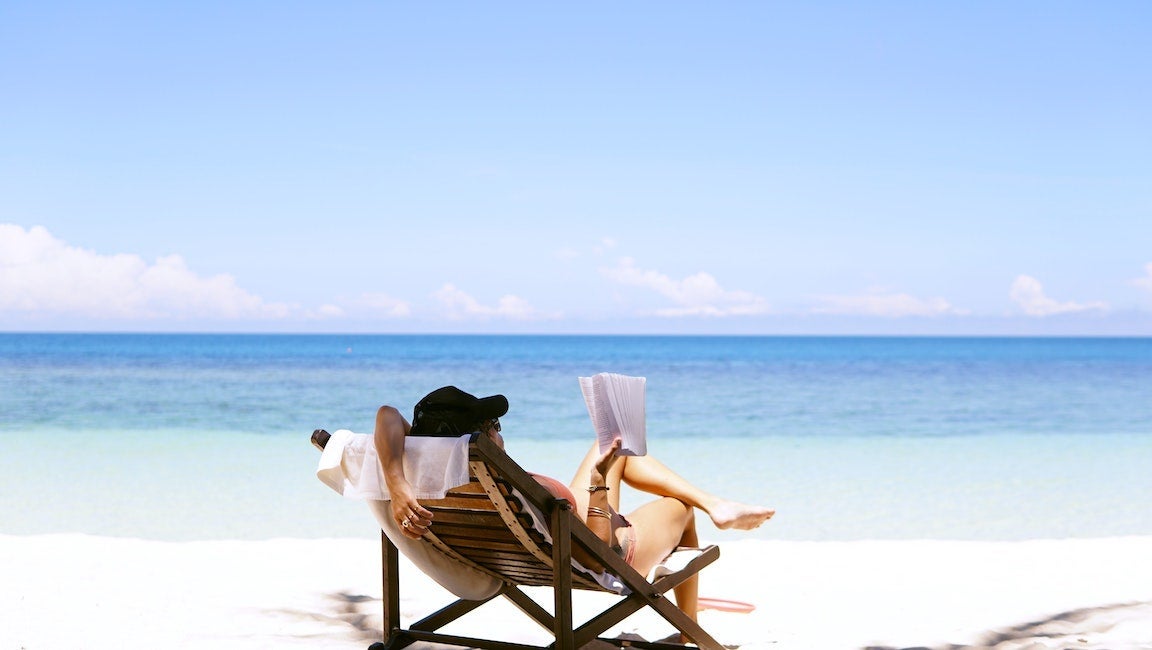 Chen Mizrach
Heading out the door? Read this article on the new Outside+ app available now on iOS devices for members! Download the app.
Nearly every professional athlete isn't a professional athlete 24 hours a day, 365 days a year. Just as important as training is the time athletes take off to rest, relax, and recover – mentally and physically. While that off-season break can look different for different athletes, it nearly always involves a few weeks completely off from the sport after their last big race, sometimes doing other light physical activity (surfing, biking, horseback riding), and a lot of catching up on life.
"If you train year-round in your sport, you don't do as well as if you take two to six weeks off," said Dr. Doug Graham, who coaches elite track and field athletes and who founded FoodnSport.
Most professional athletes – from the up-and-comers to the seasoned veterans – use a few weeks to do everything they don't during the season: not worry about their diet, their schedule, or their training. They catch up on errands, spend a lot of time on the couch, and pig out a little.
Graham does caution, however, that while many athletes will hit McDonald's after their last race, eating toxic foods is always toxic. It's no better than smoking during the off-season or doing drugs as a treat, he said. "It's not a treat to abuse yourself even a little."
It is the time, he said, to mix it up a little.
It's also the time for that fun vacation you couldn't fit in during the season, even if it's not as exciting as 2012 Olympic bronze and gold medalist DeeDee Trotter's break. She's spending so much time jetting to photo shoots, fashion shows, and speaking appearances, that it hasn't been particularly restful. She even got to meet the President, which she was so excited about, she said, that she posted the photo on every social network she had.
But, she's also had some home-grown relaxation and fun with friends and family, heading to a spa for four days and celebrating a friend's birthday with a crazy night in D.C.
"Some of those stories will not ever see a social network. Just know we had a good time," said Trotter.
DeeDee Trotter (2012 Olympic 400m Bronze Medalist and 4 x 400m Gold Medalist) takes six to eight weeks completely off. This year, after a busy and successful season, she had eight weeks with "absolutely no running," she said. "The only running I do is if I'm running from my bed to my fridge." She'll use her last week to start some easy runs and drills before real base training begins "just so I don't go out and completely combust," she said. But, primarily she spends her time hanging out with friends, eating hamburgers and candy, and refilling the gas tank that has hit empty by the end of the season. "You tell yourself no 100 times a day" during the season, she said. "For eight weeks, say yes."
For Jen Rhines (2000, 2004, and 2008 Olympian) three weeks completely off is a good time to take a vacation and do "nothing I would consider work." This year, an injury forced her to take three weeks off in July, so she traveled to Italy with teammates and biked around Tuscany. The off-season is also the time she doesn't worry about what she eats and takes a mental break from stressing about race schedules. "You can't be on your game all the time," she said.
Julie Culley (2012 Olympic Finalist 5,000m) has a routine for her time off. "If it's in the summer, I usually head to Long Beach Island, NJ.  If it's in the winter, I usually head to Long Beach Island, NJ," she joked. Along with spending some time by the ocean, which she finds relaxing, Culley uses the two to three weeks to catch up on emails, clean, shop, have lunch with friends, cook, plan girls' weekends, go to happy hours, and "all the things I can't normally find time for during the season," she said. It's also a time for her to reflect on the season, because "hindsight is always 20-20."
Shannon Rowbury (2008 and 2012 Olympic Finalist 1,500m, 2009 World Bronze Medalist) usually takes two to three weeks off from running, but this year the break fell at the end of a training cycle as well, so she got a whole month off. After jetting around Europe all summer for races, getting on a plane is the last thing she wants to do, though she did spend a week in Barcelona for vacation. Mostly, she likes to just spend time with friends and family. "It's also nice to use the break time to visit and thank the people who have been kind enough to put up with my craziness during the intense times and to celebrate the success we have achieved together," she said.
Peter Sagan's (winner of three stages at the 2012 Tour de France and three stages at the 2012 Vuelta a Espana) time off may not sound like time off to a normal person. This year, he took a trip with his brother to Australia and then he was back on his bike. While he relaxes and rests, "I can't forget that I'm an athlete," said the member of the Cannondale Pro Cycling team. But, the important difference is that when he gets back on his bike, it's his mountain bike and instead of hitting the road for hours and hours – as cyclists are prone to do – he does some gym work and spends some time with his family as well. "We're human, not machines," he said.
Matt Reed (2008 Olympic triathlete) uses the extra time during his off-season to talk to sponsors, plan his race schedule for next year, play with his two-year-old, and take care of chores around the house. "The craziest thing I do is Poker Night," he joked. The two weeks totally off and two weeks easing back into training are important primarily to recharge himself mentally and re-spark his enthusiasm for the sport.
Croix Sather (world record holder for the solo self-sustained crossing of Badwater Ultramarathon) doesn't plan an off-season as much as he simply lets the brutal schedule of 100-mile races, running across America, and ultramarathon world records dictate when he will be resting. "I let my body tell me when that needs to happen," he said. For many ultra-runners "there really is no off-season," he said. It's a way of life. After Sather set the world record for a solo self-sustained crossing at Badwater six weeks ago, he took about two weeks completely off. Then, he started running slow and short two to three times a week. After four weeks, he competed in a half-Ironman with no training, but it's only now that he's starting to be ready to tackle the next challenge. After running across the U.S. last summer, he took six months off with only a few very casual, slow, short runs – until he felt ready to go again. "I just didn't want to run," he said.
From PodiumRunner
Lead Photo: Chen Mizrach
Trending on Outside Online