What American Idol Taught Me About Running
It may sound cheesy, but Katie Arnold swears that watching reality TV's original singing competition has helped her win ultramarathons—and that if you're willing to pay attention, it could help you, too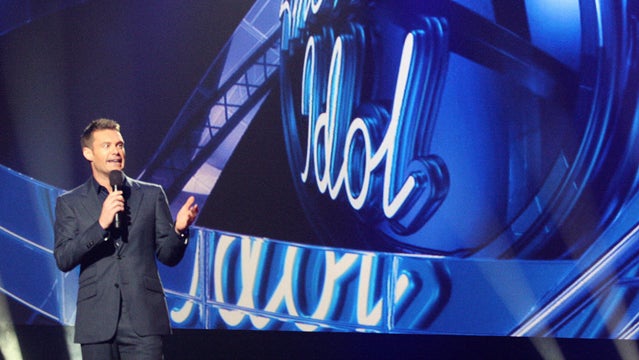 Heading out the door? Read this article on the new Outside+ app available now on iOS devices for members! Download the app.
I have an embarrassing confession to make: Watching American Idol makes me a better runner. There, I said it.
I came late to Idol mania. By the time I discovered it, last winter, it had long been written off as a cheesy, has-been contest. But I left the TV on after last year's Super Bowl, and there it was in my living room. I was mesmerized by the contestants, who marched out onto the stage and belted out their best songs, unplugged and entirely alone, in front of three judges and the whole world.
Like any marathon or large race, American Idol's talent pool was decidedly mixed. Some singers were terrible, tone deaf and awkward; some were decent. They wore blue jeans with holes, stilettos, tattoos, dreadlocks. They were 14, straight off the soccer field, and 28, single-mom waitresses who just wanted a shot. And then there were the holy-shit standouts, the ones who you could immediately tell had something. But each and every one was fully going for it, no holding back. How can you not admire that?
Twice a week, I was glued to Idol. I watched the hordes get winnowed down week by week. I bought it all: host Ryan Seacrest's twinkly grin and consoling hugs, the judges' tough talk and tears when someone sang off-key or botched the lyrics. When Philip Phillips sang, the hairs on my arm stood on end.
All that spring, while Philip and the rest of the American Idol contestants laid themselves bare to stay in the game, I was training for my first 50K trail race. Philip became my totem. Each week he stayed on the show, I ran longer and harder. I wanted to run the way he sang: with ease and conviction.
Philip made it into the top three, with three weeks to go. My race was in three weeks. I channeled Philip: If he could do it, so could I. I started doing crazy, embarrassing things. I cheered out loud and wrote signs that said "Philip" for my three-year-old daughter to hold up in front of the TV, as if he could see us. My husband thought I'd lost my mind, but I knew Idol was part of some larger equation, an essential cross-training tool, even if I sounded like a crazed fan when I tried to explain it. A few days after Philip took top honors, I ran my race and won.
I thought it was beginner's luck, finding Idol when I needed it most. But this spring, I'm training for my first 50-mile race, and who should come along but Angie Miller? Angie is 18, does a wicked cover of "Skinny Love," and sometimes tears up when she sings. She has raw, fearless talent, and she doesn't hold back.
My race is in two weeks, just after this season ends. So what is Idol teaching me this year about ultrarunning? First of all, that it's important to be authentic. If you don't want it, and want it truly, from the inside out, don't do it. Idol judges can sniff out the fakers; their songs just don't ring true. Same goes for running. Listen to yourself: If you don't want to follow a training plan, wear a watch, or do speed work, don't. If all you want to do is run trails up high in the mountains, OK. Do what feels good.
Pace yourself. With a week to go, we're in the home stretch, and things are getting a little dodgy. Candice's big, bellowing gospel-lady church voice is getting raspy. Meanwhile, I've been trying to heal a strained calf. It's tempting to sprint to the finish, but at this point it's more important to stay healthy than to burn out before you get there. I'm heating and icing my sore muscles and joints, slathering on arnica by the gallon, and doing lots of foam rolling. Hopefully, Candice is resting up her pipes.
Timing is everything, in both musical reality shows and ultrarunning. Angie emerged as the early favorite back in February, when she delivered a shockingly great original song, "You Set Me Free," which quickly went viral on YouTube. Then she cheesed out on a few songs and found herself on shaky ground. It's like periodization training: Peak too early, and you're sunk
Lastly, whether your dream is finishing a 100-mile race or winning a reality TV show, don't give up. You can make mistakes, like running too fast too far or singing the world's most boring song, but if you want it badly enough, you just have to keep going. This is what masters call practice: something you do over and over, without focusing on the outcome.
Watch American Idol closely enough, and I bet you'll find some lessons for running and life in there, too. If not, call me crazy. Either way, I'm signing off: It's Idol time.
Lead Photo: Helga Esteb/Shutterstock.com