What's the Most Aerodynamic Hairstyle?
I figure a new do might help me shave some time off of my bike and run. Right now, my hair's just kind of long. What should I do with it?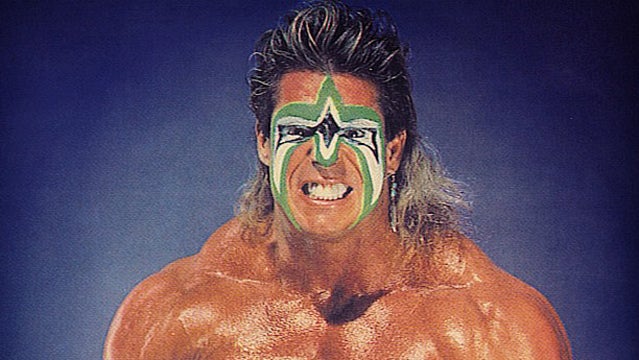 Wrecked Designs/Flickr(Photo)
Heading out the door? Read this article on the new Outside+ app available now on iOS devices for members! Download the app.
Lucky for you, researchers at Rome's Università degli Biondi wondered the same thing in the nineties when bike helmets were for dorks and Team Saeco was worried that the enormously puffy hair of its star sprinter, Mario Cipollini, might literally drag him down and cost him a stage or tour win.
So, despite Cipollini's protests, in early 1999, researchers set him up on a Cannondale Multisport 2000 time trial bike in the windtunnel at Milano Politecnico.
"He was kind of a big baby about it, really," recalls Mario Benini, the lead aerodynamicist who worked with Cipollini. "But when he realized we weren't going to cut his hair, but instead try out different wigs, he quit crying."
Over the course of two weeks, Cipollini completed seven 30-minute time trials, each with one of the following hairstyles: bald, mohawk, fauxhawk, mullet, fade, and Coolio. His own hair was used as the control condition.
The results surprised the researchers. Despite their original hypothesis that the bald condition would best promote laminar flow—undisrupted, smooth flow—they found that the mullet was actually the most aero hairstyle by a wide margin.
"We calculated that over a 40K time trial course, the mullet would be almost 10 seconds faster than the bald condition, which is huge," Benini says. Coolio was the slowest condition, but Benini admits that it was never meant to be a serious part of the experiment. "We just thought it'd be funny to see Cipo with Coolio's hair," he says.
The mullet, researchers thought, helps the airflow stay laminar longer, much like the tails on modern-day aero helmets. In fact, their research played a large role in the development of Rudy Project's acclaimed Wingspan aero helmet.
Despite the large costs of the experiment, rumored to be upwards of $100,000, Cipo never sported the mullet in any major races, choosing instead to train harder to overcome his chosen hairstyle. But that doesn't mean Benini's experiment was all for naught.
"Vladimir Karpets took it to heart," Benini says. The Russian cyclist won the white jersey for best young rider in the 2004 Tour de France while rocking a mullet.
THE BOTTOM LINE: If you really want to go fast, researchers have found the mullet is the most aerodynamic hairstyle by a wide margin. Can't grow a mullet? Second best is bald.
Lead Photo: Wrecked Designs/Flickr
Trending on Outside Online